Need help with an existing policy?
Contact My Team
About Matt
Matt Soergel is an agent with Goosehead Insurance located in Ada,  MI. Matt  joined Goosehead because of his unwavering commitment to take care of his clients. Using cutting edge technology to shop with dozens of "A" rated insurance companies in just a few short minutes, he is able to find the right coverage at a competitive price. He takes the time to review all of the options and customizes a policy based on the unique risks and desires of each client. After finalizing an option, Matt is backed by a service team that has the highest client loyalty rating in the industry. Request a quote from Matt and you will quickly understand why Goosehead is one of the fastest growing distributors of home and auto insurance in the United States.
States Licensed In: MI, IL
Connect
Languages spoken:
English
Hours:


Download contact info

Follow me
We've got you covered,
and then some.
Homeowners Insurance >
Auto Insurance >
Flood Insurance >
Renters Insurance >
Condo Insurance >
Landlord Insurance >
Motorcycle Insurance >
Boat Insurance >
RV Insurance >
Life Insurance >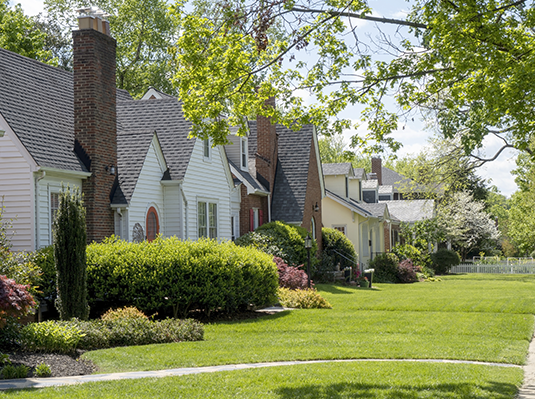 HOMEOWNER INSURANCE
Homeowners Insurance 101
After looking at dozens of houses you found a property you love. You've managed to come up with a down payment, get approved by a lender, and started wrapping your knick knacks in newspaper. Now you need to find a homeowners insurance policy that meets your needs, but how do you know if a policy is the right one for you?
Recent Reviews
April M., Nov, 17 2022
Was very professional and polite and helpful and had lots of patience with me very great person to have working for your company. Matt was awesome!!
Latanya W., Oct, 17 2022
the service was great and representatives are always knowledgeable.
Michelle R., Sep, 20 2022
Matt is VERY at tentative and follows thru with everything he promises - EVERY single task - he is very personable and goes the extra mile!
Nancy K., Sep, 09 2022
Top Notch Agent.
Nancy K., Sep, 08 2022
Matt is a wonderful person and so helpful.
Kamryn H., Aug, 26 2022
Very Satisfied.
Kyra H., Aug, 22 2022
My concerns was taking care if on the spot!
Ashley D., Aug, 13 2022
Quick,easy to understand and fast communications
Kaci J., Aug, 09 2022
Matt was very friendly and focused on what we asked for. We are very happy!
Alex G., Aug, 02 2022
Easy to talk to and very clear with my policy.
Karie P., Jul, 29 2022
Matt was so helpful and was so quick in responding. He was patient, professional and kept my closing on track. Matt provided exceptional Customer Service
Allison O., Jul, 22 2022
Matt S. firstly, got us the best rate and coverage, secondly, he took the time to explain everything thoroughly over the phone to myself (a first time home buyer). 100% would recommend!
Jaron V., Jul, 06 2022
Price is unbeatable and Matt is very kind
Michael G., Jun, 06 2022
Price and easy process
David D., Jun, 06 2022
We received competitive rates that beat our current provider, but Matt also took the time to provide a thorough explanation as to our coverage needs.
Eric L., Jun, 04 2022
Great person to work with.
Ashley M., May, 23 2022
Matt is very personable yet professional. He is very helpful as well
Raeanne S., May, 11 2022
Matt is responsive and follows through with everything I need help with.
William K., May, 10 2022
Very friendly and helpful.
Betty B., Apr, 20 2022
Very polite, attentive and consistent. Best price I could have found for insurance.
Cassandra C., Apr, 20 2022
Patience and understanding people mean a lot to me and I explain my situation with Matt and he understood what I was talking about because things happen in people lives and that's what I like
Michelle T., Apr, 09 2022
I like the policy
James W., Apr, 05 2022
Easy to get help and explanations from Matt
Eric D., Mar, 19 2022
Fast service
Thomas P., Mar, 18 2022
Rates
Michelle R., Mar, 15 2022
Matt followed up with me when he advised and then when I was unable to answer - he sent me a text - HIGH LEVEL - thank you Matt
Griffin E., Mar, 10 2022
I just started with this, I wouldn't recommend any company after working with them for less than a week.
Kevin A., Mar, 09 2022
He was very helpful and respectful
David L., Feb, 06 2022
good price nice agent
Tiffany D., Jan, 26 2022
Great communication and follow through. Thanks for all of your assistance Matt! Give this guy a raise :)
ViVian P., Jan, 21 2022
Matt was very helpful and kind and he explained everything to me so I could pick a plan that was best and affordable for me.
Matthew B., Jan, 14 2022
Matt was great
Kedarius F., Jan, 10 2022
He was very nice, he explained things well, and got me lower insurance
Sean W., Dec, 30 2021
Matt has been awesome with everything I ask for
Latanya W., Dec, 15 2021
Matt is very professional and knowledgeable. He listened to my issue and got back to me in a timely manner.
Bernice R., Dec, 07 2021
Matt knows his business I can count on him for good advice.
McKayla O., Nov, 23 2021
Matt was wonderful!
Lisa D., Nov, 09 2021
insurance renewal
Neemat B., Nov, 09 2021
Matt was Very thrilled and very professional and dedicated
Elise B., Oct, 27 2021
Matt was fantastic, knowledgeable and very prompt.
Nancy K., Oct, 25 2021
Matt truly saved me money
Greg E., Oct, 16 2021
Saved $
Greg E., Oct, 16 2021
Saved$
Tabetha F., Sep, 28 2021
Great service
Jesus O., Sep, 18 2021
Very helpful and gave me the best plan that fit my budget and helped me stay covered. Explained everything very well and understood everything I was asking for. 10/10 for me
Latasha W., Sep, 13 2021
Excellent Customer Service
Scott K., Aug, 26 2021
Matt is very prompt, knowledgeable and gave Linda and I the best rate ever on our home and car insurance!!!
Julie G., Aug, 25 2021
Very good quote and the agent seems very kind and efficient
Avinash P., Aug, 21 2021
Good service and clarified required questions.
Kristi L., Aug, 18 2021
Representative was very nice and helpful
Mindie W., Aug, 13 2021
Great customer service
Chelsea V., Aug, 12 2021
Good service
Lynn N., Aug, 09 2021
Matt explained any question that I have asked….
Ashley G., Aug, 08 2021
He is alway knowledgeable and helpful and if he doesn't know he will direct you to the person who can help
Amanda S., Jul, 09 2021
Matt was very open and honest! He's very personable and made sure we had every coverage we needed.
Jeremiah A., Jul, 02 2021
Matt explained things well, especially for someone whom is a first time home buyer and walked me through things. Already referred 3 people
Jenny R., Jun, 16 2021
Matt was great and very responsive to our needs.
Dan C., Jun, 15 2021
Matt Soergel gave me excellent and prompt customer service!
Colin B., Jun, 14 2021
Quick response time and provided adequate information to questions regarding the insurance quote
Crystal K., Jun, 03 2021
Matt is very attentive and even though I can't get through the main service line he reached out and helped me. Great!
Taylor H., May, 31 2021
Good customer service and fair pricing
Bernice R., May, 21 2021
Friendly, Courteous knows insurance what of policy are available for your needs
Joe V., May, 18 2021
He rocks
Maylena C., May, 12 2021
I received very professional help always return my calls in a timely matter very friendly
Tharina C., May, 08 2021
Matt was so helpful!
Laura B., Mar, 08 2021
The great help he gave me
Michelle R., Mar, 05 2021
Matt always takes care of my needs in a prompt manner and provides me excellent care!
Toni G., Mar, 03 2021
I'm in waiting mode for Matt is in the process of writing a new policy that is just like the one that I had to get a trip to the store round the corner (spring is here praise God)
Ashley G., Feb, 18 2021
Very helpful and tries to get you the best results
Kyle F., Feb, 03 2021
Great and efficient work
Jason F., Jan, 26 2021
It has been difficult to get communication at times. I would ask for a call back and my husband would be called instead. We've requested an email change over 5 times and it just got changed but not until after we were charged $298 extra one month because the docs were sent to the wrong email.
Mary K., Jan, 22 2021
Great service, great rates!
Alan T., Jan, 11 2021
very fast and efficient
Mary P., Jan, 07 2021
Matt is the best
Francis K., Jan, 06 2021
Matt was awesome. He was very easy to talk to, he knew exactly what he was doing. I never felt like he was pushing any products and he was extremely knowledgeable. I will contact Matt with all of my insurance needs.
Rachel V., Dec, 24 2020
I have been working with him for over a year to try and switch our accounts to him. He has been very informative and attentive at calling to check on us. I am so happy that we are finally able to switch over. Thanks Matt!
Leianetta Y., Dec, 05 2020
He was patient in explaining every questions I asked. I believe i received a great quote.
Peter S., Dec, 04 2020
Great customer service
Lora C., Dec, 01 2020
Very helpful and got it done right away.
Raeanne S., Dec, 01 2020
Excellent service!!!
Chadd S., Nov, 25 2020
Matt has been super responsive and helpful through the process. I look forward to continuing this relationship for the foreseeable future.
Latasha W., Nov, 19 2020
Great Customer Service
Larreice B., Nov, 12 2020
Matt is good at what he does.
Amanda S., Oct, 12 2020
Matt was fast, gave me multiple quotes and found something suitable in my budget
Ian G., Oct, 05 2020
Personable and knowledgeable advice and support. Very fast communication
Brenda K., Sep, 26 2020
Matt was great to work with and found me the best deal!
Sheena M., Sep, 15 2020
Accessibility, and thorough responses to all inquiries.
Laurie L., Sep, 13 2020
The service from Matt has been great!
Amy K., Sep, 06 2020
Follow through service & price.
Irene C., Aug, 17 2020
Matt Soergel was very professional and thorough in assisting me to get me signed up with an auto company at an affordable price. He always re]turned my calls and always told me if he did not know the answer to my question but would fine out and let me later and he has.
Aubrianna G., Jul, 15 2020
Matt was here helpful in explaining the different options i could choose from for my insurance. He also worked with me on when I could make the payment and was very kind in doing so.
Sheila B., Jul, 09 2020
Quick service and informative info
Karl-Heinz H., Jul, 09 2020
Friendly, Good Service and He calls back.
Sean W., Jul, 09 2020
Matt alway been great and awesome
Christopher J., Jun, 19 2020
Happy with everything.
Lacey F., Jun, 19 2020
Matt devoted enough time & energy to answer my questions and also give me the best option for coverage.
Corrie J., Jun, 18 2020
Matt was super helpful, explained everything in great detail, and also saved us a bunch of money!
Jeannie C., Jun, 03 2020
Great quote,Very friendly
Emma H., May, 15 2020
Matt is very patient and knowledgeable about his product. He is a good listener which is key to serving the needs of the prospective client.
Joshua D., May, 14 2020
Mostly because Matt was such a personable guy to work with especially considering it was my first time buying insurance.
Misty B., Apr, 30 2020
The attention to needs that I had. The time of response and the kindness of the agent Matt that I had was great.
Shaun K., Apr, 16 2020
Was able to help us in a lightning fast response and saved us money. Thank you for your help! Highly recommend and will send referrals.
Colby P., Apr, 13 2020
Ease of use
Nicole L., Apr, 09 2020
Excellent customer service !
Carmelita M., Apr, 02 2020
He take his time and doesn't rush me
Zachary W., Apr, 01 2020
Very nice
Cedric C., Mar, 13 2020
Good quick service
Carrie S., Feb, 21 2020
Matt was awesome!
Amanda J., Feb, 06 2020
Matt was polite and helpful.
Kyra H., Jan, 15 2020
He found me a great price for my insurance. I'm comfortable with the choice in changing because it has went up 2 times. I get more for less I like that. Mi is already high priced insurance. Hope this doesn't change my mind again. Thanks for your help!
Mitchell T., Jan, 14 2020
Matt was very knowledgeable and helpful! So thankful we are going with him! Saved us a lot.
Amanda R., Jan, 09 2020
Good rates and service
Nancy K., Jan, 03 2020
Matt has been a great representative of Goosehead for the past two years for me...
Kylene D., Dec, 09 2019
Matt was great - responsive, friendly, knowledgeable.
Lucianna S., Dec, 02 2019
Saving me money
Mohammed J., Nov, 13 2019
I like his working !
Stephanie S., Nov, 06 2019
Very helpful and made sure I understand everything
Aaron M., Nov, 01 2019
I was handle with care
Andrew V., Aug, 23 2019
My agent, Matt, was extremely fast in getting back to me. He also took the time to walk through various scenarios and their respective costs. I was very happy with the rate I was able to secure and Matt's great customer service.
Jason N., Aug, 23 2019
Was quick, easy & provided me with the lowest rate.
Lance O., Aug, 14 2019
Was recommended by a Friend and had a great experience.
Amelia B., Jul, 19 2019
I haven't found this affordable insurance in over 5yrs. It's amazing how affordable you make your insurance.
Tim T., Jul, 03 2019
Matt sorgal
Linda G., Jul, 02 2019
Very helpful and professional.
Ashley R., Jun, 19 2019
Matt has been super helpful and made the process feel very easy.
Robin J., May, 29 2019
I was very happy with my agent
Carmelita M., May, 29 2019
Call me back
Jessica R., May, 29 2019
Matt has been great to work with. I love that I can just text him a quick response instead of trying to get ahold of him on the phone. He has made the switch painless and easy. He also saved me money.
Brooke G., May, 28 2019
Good customer service
Frankie J., May, 14 2019
Great cs
Peter S., Mar, 09 2019
Nicole was able to answer all my questions!
Ross S., Feb, 25 2019
Great service
Jason R., Feb, 19 2019
Matt Soergel was excellent to work with.
Maureen H., Feb, 18 2019
Great service
Maureen T., Feb, 18 2019
The service I received from Goosehead and Matt Soergel was out standing. Matt Soergel returned my call immediately and helped me out with my questions and insurance inquirers right away. Matt was polite and professional on the phone and took care of my problem. Goosehead was extremely polite and directed me to call Matt Soergel. I am extremely satisfied with the service I receive from Gooshead and Matt Soergel. Will recommend them to my friends and family.
Lanaro F., Nov, 16 2018
Good service
Peter S., Aug, 22 2018
Great customer service.
Lorenzo T., Aug, 15 2018
Good service
Maureen H., Aug, 14 2018
Matt Soergel was extremely pleasant and helpful. We expected a big jump in our auto insurance rates when moving to Michigan, but with Matt's help, the cost will be much less than expected. He found a fantastic value for our homeowner's and umbrella policies as well.
Elizabeth A., Jul, 05 2018
Good customer service & low prices
Brianne F., Jun, 19 2018
I had a great experience talking with the agent and it all went very smoothly.
Lisa R., May, 15 2018
Timeliness and attention to providing service quickly. I will work to move other insurance policies to Goosehead as they are up for renewal.
Paula B., May, 07 2018
It was so easy kept me in the loop responding to all my needs were great
Carmelita M., Mar, 27 2018
My agent Matt was very helpful to me and pleasant to talk to and helpful