Need help with an existing policy?
Contact My Team
About Cody
I am the agency owner for Goosehead Insurance located in Byron Center, MI. We have been in Byron Center since January of 2021. As an agent, I can shop with dozens of "A" rated insurance companies in just a few short minutes to find you the right coverage at a competitive price. I have a real estate background and my unwavering commitment to taking care of Realtors' and lenders' clients and helping with their insurance needs has earned me the "Women's Council of Realtors Partner of the Year Award for 2022". Goosehead's cutting-edge technology allows me to provide my clients with the best options. Let's face it, no one likes shopping for insurance. Let us do it for you. Get a quote today!
States Licensed In: MI, IN
Connect
8650 Byron Center Ave SW, Office C7, Suite 6
Byron Center, MI 49315

Languages spoken:
English
Hours:


Download contact info

Follow me
We've got you covered,
and then some.
Homeowners Insurance >
Auto Insurance >
Flood Insurance >
Renters Insurance >
Condo Insurance >
Landlord Insurance >
Motorcycle Insurance >
Boat Insurance >
RV Insurance >
Life Insurance >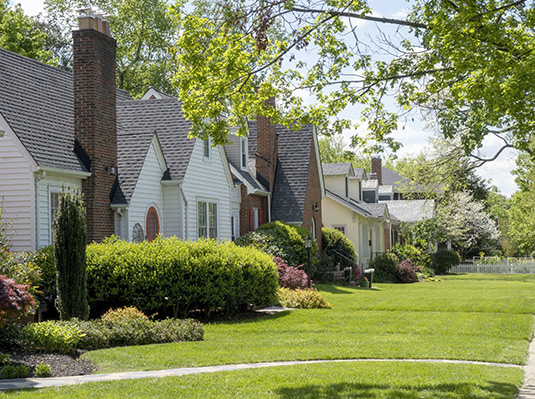 HOMEOWNER INSURANCE
Homeowners Insurance 101
After looking at dozens of houses you found a property you love. You've managed to come up with a down payment, get approved by a lender, and started wrapping your knick knacks in newspaper. Now you need to find a homeowners insurance policy that meets your needs, but how do you know if a policy is the right one for you?
Recent Reviews
Kevin H., Sep, 21 2023
Great information, better insurance plan.
Shelby H., Sep, 13 2023
Cody was so knowledgeable and helped me understand how I was getting the best deal using his services!
Nancy K., Sep, 13 2023
Cody is incredible. He looked at my current policy and explained why I may not need coverage in some areas but would be a benefit to increase it in others. He is always prompt, courtesy, and extremely helpful.
Michael P., Sep, 02 2023
Cody was very helpful and prompt.
Lisa L., Aug, 29 2023
Cody is amazing. I trust him completely. He took great care of me and is funny too! I know I am in great hands.
Lindsay M., Aug, 27 2023
Cody was great to work with! It was a super easy and quick process!
Janine M., Aug, 24 2023
Excellent service
Wendy C., Aug, 21 2023
Cody was absolutely fantastic.
Hailey M., Aug, 21 2023
Cody made it so easy
Daniel S., Aug, 18 2023
Cody was great to work with.
Michael J., Aug, 18 2023
Very friendly, knowledgeable, and tailored insurance to my needs. Wasn't just trying to get the most money out of us
Randall H., Aug, 17 2023
Cody Harding and the customer service staff that we have interacted with thus far have been very professional, friendly and knowledgeable. All have been very helpful and patient with our questions and insurance needs. We are thrilled to be part of the Goosehead flock!
Nathan L., Aug, 17 2023
Cody made a stressful process very easy, and very quick.
Eric B., Aug, 10 2023
Cody was very helpful. He explained details and answered questions very clearly and was easy to talk to. The coverage looks great and the price is good.
Robin E., Aug, 09 2023
Cody was fantastic. I hate shopping around for insurance and just a short call had me all set up w/ a new policy with savings and more coverage than I had previously. Quick and painless. I will recommend to everyone.
Michael Y., Aug, 09 2023
Super friendly, to the point, saved us a lot of money.
Amanda F., Aug, 08 2023
Cody was great!
Caleb C., Jul, 20 2023
Cody was very helpful by being responsive, kind, and informative throughout the whole process.
Deuslene B., Jul, 19 2023
Needed a new policy and a friend recommended Cody…
Carla J., Jul, 01 2023
Very thorough, explained everything in detail, and answered all our questions where we felt comfortable with making decision to go with Cody.
Monica R., Jul, 01 2023
Cody was fun to chat with, super helpful and got us the best rates! We're so excited to join The Flock!
Roy S., Jun, 19 2023
Cody was great. He followed through and facilitated what I needed right away.
Tara A., Jun, 17 2023
He was beyond helpful and very kind. Also very reassuring and helped me get all the coverage I needed
Linda B., May, 31 2023
Cody was exceptionally friendly and professional and patient!
Deborah F., May, 30 2023
Cody gave me a quote based off my answers with a product I needed.
Scott D., May, 10 2023
Through, knowledgeable and a pleasure to talk to.
Melissa R., May, 02 2023
I had a good experience with Cody
Brea N., May, 02 2023
Cody was great explained the entire process and he was very friendly
Melvin M., Apr, 20 2023
Cory was amazing! Very kind and worked hard to get us the best rates. We couldn't be more thankful!
Anthony L., Apr, 10 2023
Cody was extremely helpful and explained everything along the way!
Evan W., Apr, 10 2023
Cody was incredibly helpful and made getting comprehensive and cost-effective insurance quick and easy.
Amber T., Apr, 08 2023
Very informative and got better offer
Emma C., Mar, 17 2023
Cody was great!
Reyna H., Mar, 15 2023
Cody was excellent!. He responded with great answers. Super nice attitude. I recommend him , 100%
Marc P., Mar, 14 2023
They are saving me over 100 dollars snd he explained everything to me
Alexander A., Mar, 06 2023
Cody was responsive and gave time to answer my questions.
Bethany H., Feb, 26 2023
Good local service, but it is hard to connect calling the 1-800 number.
Thomas S., Feb, 19 2023
Instant follow up. Answered all my questions. Great price
Elizabeth S., Feb, 07 2023
They are always quick to answer & are very helpful with finding the best policy for your needs!
Dylan H., Feb, 05 2023
Cody was beyond professional and incredibly helpful in explaining all of the coverage options and information. As well he was very personable and made me feel at home. If I could have rated it higher I would have. 12/10.
Bailey B., Feb, 01 2023
Cody was the nicest easiest to work with and found the absolute best rate for me. Will recommend him to everyone I know.
Hakeem A., Jan, 27 2023
Great service
Jillian T., Jan, 20 2023
Very helpful and great at his job. Quick as well
Matthew T., Jan, 16 2023
Good communication and great coverage
Trent F., Jan, 14 2023
Cody did a great job of walking me through and explaining the process. He worked hard to find exactly what I was needing. Cody did a great job
Stacy V., Jan, 07 2023
Cody found me a new auto policy that saves me almost $70/month! He explained everything super well and was very personable.
Chary M., Jan, 04 2023
They where very helpful. Answered any question I had and made everything easy for me. I was also working so they handled everything for me. All they needed was some information and they did the rest.
Zachary T., Jan, 03 2023
Cody was very helpful and took the time to walk me through each step of the insurance policy. He was able to secure me a lower premium than what I was paying as well. 10/10 recommend!
William B., Dec, 25 2022
They handled everything very well
Richard W., Dec, 19 2022
Great service and answered all of my questions!
Travis S., Dec, 17 2022
Cody is a great guy who is always willing to help and answer any questions.
Angela B., Dec, 13 2022
Super helpful and very thorough with everything!
Sheryl K., Dec, 10 2022
Cody was awesome!!
Samuel R., Dec, 09 2022
Great communication skills from Cody!
Kaleb B., Nov, 29 2022
Cody did a phenomenal job and is a true professional at his craft. I'll be sending everyone over to him moving forward!
Sarah W., Nov, 25 2022
Everything was explained so well that I understood everything about my policies.
Tyler H., Nov, 23 2022
Made everything quick and easy and explained information well.
Rexal R., Nov, 22 2022
Cody is phenomenal at his job! He took the time to explain and show benefits of why I should select certain coverages. He has helped so many of the customers that we have sent to him, and every single one has come back to thank me for connecting them to Cody! The only downside of the experience is that I didn't have Cody look at my options last year!
Gannett S., Nov, 17 2022
Very friendly service
Nicholas K., Nov, 08 2022
Cody broke everything down and explained it to me. He was respectful and resourceful. He takes pride in what he does and puts himself in the customers perspective.
Sean M., Oct, 25 2022
Cody was clear, concise, and friendly He thoroughly explained my quote and the things that go into it which made me easily understand all of the details.
Loretta I., Oct, 23 2022
My representative, Cody was very patient and understanding with me during a most difficult time of recently losing my spouse and having to relocate from Florida. He secured me a great rate for my Condo Insurance and my Car. I am so grateful for his expertise and compassion.