Need help with an existing policy?
Contact My Team
About Ronny
Ronny Anouti is an agent with Goosehead Insurance located in Livonia,  MI. Ronny  joined Goosehead because of his unwavering commitment to take care of his clients. Using cutting edge technology to shop with dozens of "A" rated insurance companies in just a few short minutes, he is able to find the right coverage at a competitive price. He takes the time to review all of the options and customizes a policy based on the unique risks and desires of each client. After finalizing an option, Ronny is backed by a service team that has the highest client loyalty rating in the industry. Request a quote from Ronny and you will quickly understand why Goosehead is one of the fastest growing distributors of home and auto insurance in the United States.
States Licensed In: MI, PA, AZ, IN, OH, IL, TX
Connect
17199 North Laurel Park Drive Suite 240
Livonia, MI 48152

Languages spoken:
English
Hours:


Download contact info

Follow me
We've got you covered,
and then some.
Homeowners Insurance >
Auto Insurance >
Flood Insurance >
Renters Insurance >
Condo Insurance >
Landlord Insurance >
Motorcycle Insurance >
Boat Insurance >
RV Insurance >
Life Insurance >
You've got the best of the best.
Meet the team.

Fay Baydoun
License #: 0583710

Semina Muratovic
License #: 1195675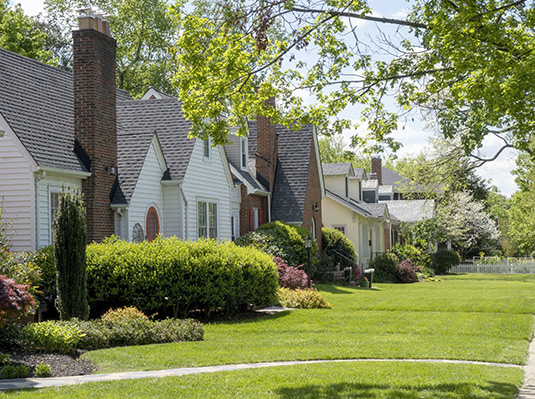 HOMEOWNER INSURANCE
Homeowners Insurance 101
After looking at dozens of houses you found a property you love. You've managed to come up with a down payment, get approved by a lender, and started wrapping your knick knacks in newspaper. Now you need to find a homeowners insurance policy that meets your needs, but how do you know if a policy is the right one for you?
Recent Reviews
Jawan B., Sep, 21 2023
Very prompt, knowledgeable and helpful!
George O., Sep, 20 2023
The customer service received from the Agent Samina
Samer S., Sep, 17 2023
Ronny Anouti was informative and efficient.
Berat B., Sep, 12 2023
Because the agent was very helpful
Admir M., Sep, 09 2023
Semina was very helpful and made everything quick and easy. I had a couple questions at the beginning, she explained everything and made it very understanding. 10/10! Thank you!!
Raymond B., Sep, 08 2023
Refinancing
Mohamed K., Sep, 01 2023
Good service
Ali E., Aug, 26 2023
Great service and most of all great patience
Ahmad A., Aug, 11 2023
Ronny and associates were very professional in handling what I wanted.
Tiyesha J., Aug, 09 2023
He was very polite! Explained all information very well and it was quick, easy, and sufficient. Not to mention he beat another quote I was given by a few hundred dollars
Tarik S., Aug, 02 2023
Semina was great to work with, she was able to get us the best rates, and was very communicative with us and it all was done in a very timely manner!
Samuel F., Jul, 26 2023
We interacted with both Jenna and Ronny due to some confusion with different referrals. They were both exceptionally friendly and helpful. Ronny provided us with a great insurance option, answered all of our questions, and quickly addressed every step of the process. We were extremely impressed all around.
Bilal H., Jul, 26 2023
Ronny was super responsive, friendly and easy to work with.
Haneen A., Jul, 23 2023
Great service
Deanna S., Jul, 20 2023
Great communication and pricing!
MAHA E., Jul, 17 2023
Helpful
Christina M., Jul, 14 2023
Was made very easy to handle and my work schedule was worked around
Marcell B., Jul, 10 2023
Knowledgeable, clear communication, easily to understand, I felt he personally cared about the coverage I needed and was looking for
Youssef G., Jul, 08 2023
Great communication and fast turn around. Educated me on everything I needed to know. Highly recommend.
Adam R., Jul, 02 2023
Very helpful person explain everything
HAIDER A., Jun, 20 2023
يستحق هذه النتيجة
KHALDOON A., Jun, 19 2023
She's amazing
Heather D., Jun, 16 2023
Turnaround times and attention to detail
Joseph B., Jun, 14 2023
Was extremely helpful and very professional and did everything he said he would
FARAH J., Jun, 12 2023
Fay was amazing! She was so thoughtful and got everything done so efficiently. 10 out of 10 recommend!
Yousef H., Jun, 07 2023
Ronnie came through when i needed it i very much appreciate you!
Sean V., Jun, 06 2023
He was super proffessional and knowledgeable.
MARIA T., Jun, 06 2023
Faye is amazing!
Eman A., Jun, 05 2023
Fast, friendly, polite, and communicate all information clearly. I was pleased, and I will highly recommend him to a friend.
Kalyan T., Jun, 01 2023
Renny gave me all the information i need , with the best deal for my new Home insurance
HANAN R., May, 31 2023
Fay
Nicole M., May, 30 2023
Erika was amazing! Answered all my questions. Talked through everything with me helped me understand everything
Maura F., May, 30 2023
Ronny is very knowledgeable and made the process super easy. I would recommend him to all my family and friends. Thank you!
Amina M., May, 14 2023
I've been the primary decision maker for my family for the past 15 years. I know the ins and outs of insurance and have dealt with a multitude of insurance agents. Hassan Jaffar definitely stands out from the crowd. He's sincere, thoughtful, thorough, and diligent when helping explain benefits to my aging parents. I have and will continue to recommend him to friends and family.
Christian M., May, 12 2023
Erika really helped us out and even work after hours for us, she really went above and beyond. She is extremely knowledgeable! She exceeded our expectations! 10/10
James B., May, 10 2023
Ronny was very responsive and catered to all of my needs in a fast and professional manner. Highly recommend him
Amir M., May, 09 2023
Ronny was an amazing help and made everything super clear. Would definitely recommend to friends and family.
Feryl R., May, 08 2023
Good service, professional, prompt, knowledgeable
Feryal R., May, 08 2023
Good service, professional, prompt, knowledgeable
Dana N., May, 06 2023
I felt they were very informative and helpful. Is in leading us the right direction.
Derek F., May, 06 2023
Ronny was amazing to work with and I liked his knowledge and expertise.
Ahmad A., May, 06 2023
Hassan
Noor A., May, 06 2023
Thank you so much!
LAYOUN A., Apr, 30 2023
Fay was very helpful. She answered all the questions I have and helped me pick the policy that worked best for my family. She is very knowledgeable and I would recommend her to all my friend and family.
FATME I., Apr, 28 2023
Fay was very respectful and responsive. She did her best to find me the best quote and walked me through the whole process and made it very simple.
Nadhem A., Apr, 28 2023
Very friendly
Christopher I., Apr, 22 2023
Erika was wonderful! She is very professional, very informative, and handled everything in an incredibly timely manner. Every question I had was answered. The quickest and most enjoyable insurance interaction I have ever had
Kwasi M., Apr, 20 2023
Excellent service and knowledge. Friendly and available. Good prices
Aida S., Apr, 17 2023
Erika. Excellent customer service!
GUY T., Apr, 12 2023
Because of the customer service I received it was amazing
Antonio V., Apr, 10 2023
Erika was very thorough and made me feel very comfortable asking questions and always gave me full/complete answers. I am very happy with the services making the transition from our previous insurance provider.
Katherine R., Apr, 07 2023
He is amazing!
Charles N., Apr, 06 2023
very informative and friendly salesman
Bernadine S., Apr, 02 2023
We just brought a new house and want it covered by insurance
Mussa R., Mar, 31 2023
nice customer service calls and checks up afterwards
Rachel A., Mar, 31 2023
My agent Ronny Anouti was great! He got me a great policy for a great price and he did everything quickly!
Ahmed S., Mar, 29 2023
Hassan was amazing!!! He went above and beyond to get me what I needed to purchase my new car. I wouldn't work with anyone else
Patrick H., Mar, 28 2023
Hassan was very knowledgeable, efficient and easy to talk to. He streamlined the process and made it very easy for me to decide on which coverage fits my needs. Great service from Hassan.
Maryam D., Mar, 24 2023
I was very happy with the service Hassan provided. He communicated with me constantly and helped me get the best deal very quickly.
Latif M., Mar, 16 2023
Hassan was exceptional. He was efficient, honest, and he saved me money!
Marvin M., Mar, 13 2023
She sPlain Good
Hassan S., Mar, 04 2023
Ahmad was very professional. Did a great job communicating and following up. I highly recommend working with him.
Josh S., Mar, 03 2023
Ronny was fast, efficient, laid everything out well, explained everything step by step and answered all my questions
JUAN C., Feb, 28 2023
Todo fue resuelto de muy buena manera con profesionalismo y eficiencia
STEPHEN S., Feb, 21 2023
Great customer service
Rema K., Feb, 20 2023
Ronny Anouti was able to swiftly transfer my policy from the previous company I was with that gave me a headache.
BRENDA P., Feb, 19 2023
Fay has been so helpful and informative! She gave us some great options. I'm very happy with our rates.
Ziad A., Feb, 17 2023
Ronny was very professional and informative, quick to respond and just overall great service.
ASSIA O., Feb, 15 2023
great service
SAMIR S., Feb, 13 2023
She good
STEVEN K., Feb, 07 2023
Erika Cozza is an extremely competent and knowledge individual. She was able to accurately identify and address all of our needs and at the same time save us thousands of dollars. We are very happy and fortunate to have her as our insurance representative.
Haidar A., Feb, 06 2023
Quick service! Friendly! Cheaper quote than the others' I received.
Abdulameer A., Feb, 06 2023
Fast, friendly service. Better pricing!
Seham S., Feb, 04 2023
Great service!
Neal O., Feb, 03 2023
Friendly, easy
Earlene B., Feb, 01 2023
Great customer service
Kourtney G., Feb, 01 2023
Ronny is the best! He was so great helping me understand the coverage I was purchasing. He answered all of my questions and made the entire process a smooth one. He treats you like family and guides you through every step and doesn't leave out any details. Highly recommend Ronny for all your insurance needs. Thank you, Ronny!!
Kristin Z., Jan, 31 2023
Very professional and got it done quickly
NOHAD A., Jan, 29 2023
She was very responsive and was easy to work with.
JENNIFER S., Jan, 28 2023
VERY NICE!
Abdu N., Jan, 27 2023
Above and beyond excellent service by agent fadwa will appreciated
Timothy O., Jan, 27 2023
Ronny was absolutely amazing in his communication and he got me a rate I never would have ever expected to get. Definitely keeping him in mind to recommend to others.
YAHYA H., Jan, 21 2023
Friendly and accommodated my requests
GHASSAN B., Jan, 19 2023
She was good and very helpful and she answered the phone
Alisha R., Jan, 15 2023
Easy. No issues
Amira A., Jan, 08 2023
Fast, helpful and really knowledgeable agent!
ANA M., Jan, 06 2023
Erika was very helpful and polite. She answered all my questions. She made the transition as smooth as possible 💯
Ahmed A., Dec, 30 2022
Hassan was very professional and went above and beyond to get me the best price possible.
Ali K., Dec, 26 2022
Communication, professionalism, & saved me money
Stephanie O., Dec, 23 2022
Very easy to work with, helpful.
Brandyn A., Dec, 22 2022
He responded very quickly and got me a great quote within 24 hrs
Hussein A., Dec, 19 2022
Competitive rates, very professional service, friendly
Shetorria T., Dec, 17 2022
Time efficient
ZANAH Q., Dec, 16 2022
Fadia was very good excellent customer service, that's why
Ali C., Dec, 16 2022
he is amazing and very knowledgeable of all products you all have to offer, found me the best deal and best suggestion.
GONZALO C., Dec, 15 2022
Erika was very helpful, and gave us all the options possible. She was not only helpful but was also very patient and explained everything very thoroughly so we understood. I will highly recommend my friends and family over to Goosehead so Erika can take care of them. She did a very good JOB!!!!
Karen J., Dec, 14 2022
Everyone explained what I needed.
Abdel M., Dec, 13 2022
Hassan went above and beyond to make sure we got the best quote. He was very professional and knowledgeable. Everything was done super quick and easy. Will definitely be recommending him to my friends and family
Mariam B., Dec, 12 2022
Hassan took the burden out of shopping for the best rate. Like so many people, I am so busy and Hassan made the process very easy and he managed to save me a lot of money. He's efficient, he cares, and a professional. I highly recommend Hassan Jaafar for all of your insurance needs.
Abdallah R., Dec, 12 2022
Based on my experience with the team at the anouti agency
Valerie G., Dec, 11 2022
The time Ronnie took to go over the full policy.
Mohamad H., Dec, 11 2022
My agent was very patient and thorough
Hussein J., Dec, 09 2022
The whole process with The agent was very specific and clear And very thorough . Went out of his way to explain and answer any question And gave very good examples of how were gonna pay less and have more coverage .
Carrie H., Dec, 08 2022
Very good, helpful service.
Debra R., Dec, 08 2022
Very personable, and efficient. I also got a good quote.
Tommy S., Dec, 08 2022
Very satisfied with service
Andrew M., Dec, 05 2022
Ronny was excellent to work with and was very thorough and knowledgeable. It made the process very easy and less stressful as a first time home-buyer.
Jaafar A., Dec, 04 2022
I'm very satisfied
Diane D., Dec, 02 2022
I was with Samantha Bauer, Goosehead agent in Saxonburg PA. She was excellent, so I went with Goosehead again here for my Michigan needs, and Erika was also absolutely amazing! I appreciate the fast service and advice. She also provided me with the contacts I needed to finish my auto and DL transfer.
Duaa A., Nov, 22 2022
Satisfied
ALTAF A., Nov, 20 2022
Good
NAHILAH H., Nov, 17 2022
.
HUSSEIN H., Nov, 11 2022
Great service and prompt communication!
Aseel A., Nov, 05 2022
Thier fast response and professional advice
KIFAH M., Nov, 04 2022
Friendly fast service A+
Angelique G., Nov, 02 2022
Ronnie was attentive and making sure I understood everything about my policy
ANGELO S., Oct, 28 2022
Erika was very helpful and knowledgeable explaining my coverage
Layale M., Oct, 20 2022
Very professional and pleasant! Went above and beyond! Everything was done in a quick great timely manner, thank you!