Need help with an existing policy?
Contact My Team
About Tansy
Tansy Sokana is an agent with Goosehead Insurance located in Shelby Township, MI. Tansy joined Goosehead because of her unwavering commitment to take care of her clients. Using cutting edge technology to shop with dozens of "A" rated insurance companies in just a few short minutes, she is able to find the right coverage at a competitive price. She takes the time to review all of the options and customizes a policy based on the unique risks and desires of each client. After finalizing an option, Tansy is backed by a service team that has the highest client loyalty rating in the industry. Request a quote from Tansy and you will quickly understand why Goosehead is one of the fastest growing distributors of home and auto insurance in the United States.
States Licensed In: MI, IL, MN
Connect
48639 Hayes Road, Unit #1
Shelby Township, MI 48315

Languages spoken:
English
Hours:


Download contact info

Follow me
We've got you covered,
and then some.
Homeowners Insurance >
Auto Insurance >
Flood Insurance >
Renters Insurance >
Condo Insurance >
Landlord Insurance >
Motorcycle Insurance >
Boat Insurance >
RV Insurance >
Life Insurance >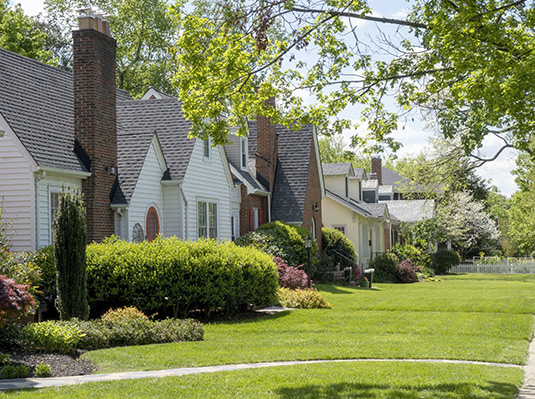 HOMEOWNER INSURANCE
Homeowners Insurance 101
After looking at dozens of houses you found a property you love. You've managed to come up with a down payment, get approved by a lender, and started wrapping your knick knacks in newspaper. Now you need to find a homeowners insurance policy that meets your needs, but how do you know if a policy is the right one for you?
Recent Reviews
BOHAN J., Nov, 17 2023
Very good experience
MOLLY C., Nov, 05 2023
Tansy was so personable and kind and patient. 10/10 !!!
KEVIN J., Nov, 02 2023
She was very polite and informative.
ARMEN B., Nov, 01 2023
All questions were answered and options were given
TRUPTI T., Oct, 31 2023
Transparency and expert recommendations from Tansay was very helpful.
JOEL M., Sep, 21 2023
tansy was very helpful
DAVID O., Sep, 16 2023
Great customer service.
Kelly W., Sep, 15 2023
Tansy was the easiest and most personable agent ive ever dealt with. She explained everything very clearly.
JOAQUIN G., Sep, 13 2023
Tansy worked with my over the phone on multiple occasions and helped me understand the different parts of each policy as we found the perfect fit for me. She was very profesional and understood exactly what I needed.
WILLIAM T., Sep, 07 2023
Agent was very thorough with finding me the best deal.
SUMEET S., Aug, 31 2023
Tansy was great at finding the best auto and renters insurance rates for me. She provided me with exceptional client service and I will definitely recommend my friends and family to Tansy.
MICHAEL R., Aug, 28 2023
Amazing service!
DAVID L., Aug, 04 2023
Timely and helpful responses to my inquiries. Great customer oriented service.
APRIL C., Aug, 02 2023
Very polite, helpful and professional. Quick to resolve any issue!
LISA M., Jul, 23 2023
Tansy was so nice and thorough!
SUDHEESH S., Jul, 13 2023
Quick response, showing interest in providing quotes, politeness
Amarnath P., Jul, 11 2023
I like the way she handled with patience. Also the timely response is very impressive.
BILLY W., Jul, 11 2023
In a world where I seem to be constantly dealing with people who don't know what they are doing, it's been refreshing to work with Tansy. She knows her stuff!
RAMESH P., Jul, 10 2023
good sevice
JESSICA T., Jun, 26 2023
She was great answerd all my questions. It was a great experience.
Rafiulla M., Jun, 22 2023
Tansy was very helpful in finding the right service provider and price. her communication was very well and she had followup at right time. it was great to have service from her and I have referred another friend of mine to her
ADRYANAH W., Jun, 22 2023
Tancy was very sweet and patient with me. I am a first time home buyer so she made sure she took her time to explain everything she was saying to me! I would recommend goosehead insurance to anyone!
AYYOUB R., Jun, 21 2023
Tansy made the process very easy. She is very responsive and knowledgeable.
RALPHEAL F., May, 31 2023
Ramsey was great. Very thorough with the information she provided to me
EDDIE P., Apr, 17 2023
Good info and service for right price
SAMANTHA W., Apr, 12 2023
Very friendly
GARY M., Apr, 08 2023
tansy sokana was very professional , and i'm very pleased to say i'm glad that she was very accommadating!!!
LISA J., Apr, 06 2023
Great personality and great service
ANGELA K., Apr, 01 2023
Amazing customer service , Tansy really cares
MARTEN B., Mar, 30 2023
Tansy was amazing. She quoted me and got me the coverage I need while finding me the best discounts I can qualify for in a professional manner. Felt like family.
MYISHA C., Mar, 16 2023
Ms Tansy was very patient, considering, understanding, very persistent in getting the lowest rate! I will definitely refer Ms Tansy to people! Thank you again Ms Tansy you the best!
HEIDI R., Mar, 16 2023
Good
JOSE O., Mar, 12 2023
Tansy
OLIVIA R., Mar, 11 2023
Randy was incredibly helpful and explained everything that I need to know as a first time home buyer. She was responsive, attentive, and answered all of my questions.
SAMI C., Mar, 09 2023
The agent was very helpful her name was tansy and patient with me
MUHAMMAD K., Mar, 04 2023
Tansy the representative was very informative, you can tell she takes pride in her work very professional and have great customers skill. She's an asset to the company I was so satisfied with the information she provided she guided me in every step of the insurance policy.
JACOB H., Mar, 04 2023
Service was 10 out of 10
PAUL E., Feb, 26 2023
Tansy was very helpful, kind, efficient, and thorough.
MICHAEL S., Feb, 23 2023
The ease at witch I got the service and the professionalism. Explained product well and gave me my options.
KAY L., Feb, 23 2023
Excellent Service
Vensent A., Feb, 23 2023
Tansy was highly professional. Gave many different options to allow me to choose the best one for my family. She was able to save me money than what I was previously paying. I would recommend working with Tansy to everyone.
ALEKSANDR D., Feb, 20 2023
very good and clear communication, timely response, very good explanations, taking time and not rushing to make a momentary decision !
TYLER A., Feb, 18 2023
Great service everything was taken care of for me
SILVA K., Feb, 17 2023
Tansy went above and beyond for us! She made her self available to us at all times and answered all of our questions! So happy we chose tansy for our insurance services! Tansy- THANK YOU SO MUCH!!!!! Ok
Alena G., Feb, 10 2023
Tansy worked incredibly hard and diligently in order to find the best insurance for me before my deadline. She carefully explained everything I did not understand and gave me options and helped me choose the best for my situation.
Elaine L., Feb, 07 2023
Very polite explained everything very thoroughly.
Pamela G., Feb, 06 2023
Very thorough and courteous
DOMINGO P., Jan, 28 2023
Tansy was amazing! She worked through all my questions for me and gave me a better rate for both of my insurance. She made the whole process very easy and for that I would highly recommend to anyone!
AMEEL A., Jan, 27 2023
Great customer service friendly and helpful 10/10
MAYSAM M., Jan, 27 2023
Easy to communicate
Raymond N., Jan, 19 2023
Representative was very informative as well as patient and professional.
MEGAN L., Jan, 06 2023
Great service and very knowledgeable
Mohammed G., Dec, 31 2022
Great customer service
Rajagopal P., Dec, 30 2022
Best service
SULAY k., Dec, 27 2022
Very helpful and explains things well. Answers my questions as they come up.
IRIS G., Dec, 23 2022
She took her time explaining every question I had.
Lauren R., Dec, 22 2022
Tansy was amazing
Jaquette E., Dec, 21 2022
She was very pleasant on phone & took her time to explain everything in order. Will definitely recommend others
Armandina L., Dec, 17 2022
Great service and price.
Ricky S., Dec, 14 2022
Tansy
Candisce P., Dec, 11 2022
she was very prompt at getting back with me, very thorough, very professional and offered competitive pricing from what i had before
Lee S., Dec, 08 2022
Never stop trying to help me. Amazing team especially Tansy
JENNA S., Dec, 07 2022
helpful and prompt
Amruthavarshini N., Dec, 05 2022
Appreciate the knowledge and way of explaining things from your Agent By Name Tansy.
Thomas M., Nov, 29 2022
Tansy Sokana was very helpful, and a pleasure to work with.
GODLA S., Nov, 21 2022
Tansy was very kind and helped me with my quest for getting the best insurance deal.. would recommend her to friends n I am planning to move my other insurances under her.
LUCIANO Z., Nov, 18 2022
service
Justin S., Nov, 16 2022
Great service!
NATALIE C., Nov, 03 2022
Very helpful and nice
ANTHONY P., Nov, 02 2022
Very easy and informative. Not pushy.
TRACY R., Oct, 28 2022
Was referred and responded to quickly
VICTORIA C., Oct, 21 2022
Tansy was absolutely amazing and knowledgable!