Need help with an existing policy?
Contact My Team
About John
John VanLoon is an agent with Goosehead Insurance located in Utica,  MI. John  joined Goosehead because of his unwavering commitment to take care of his clients. Using cutting edge technology to shop with dozens of "A" rated insurance companies in just a few short minutes, he is able to find the right coverage at a competitive price. He takes the time to review all of the options and customizes a policy based on the unique risks and desires of each client. After finalizing an option, John is backed by a service team that has the highest client loyalty rating in the industry. Request a quote from John and you will quickly understand why Goosehead is one of the fastest growing distributors of home and auto insurance in the United States.
States Licensed In: OH, MI
Connect
Languages spoken:
English
Hours:


Download contact info

Follow me
We've got you covered,
and then some.
Homeowners Insurance >
Auto Insurance >
Flood Insurance >
Renters Insurance >
Condo Insurance >
Landlord Insurance >
Motorcycle Insurance >
Boat Insurance >
RV Insurance >
Life Insurance >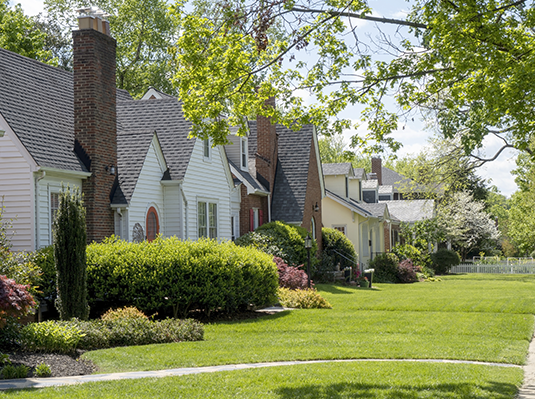 HOMEOWNER INSURANCE
Homeowners Insurance 101
After looking at dozens of houses you found a property you love. You've managed to come up with a down payment, get approved by a lender, and started wrapping your knick knacks in newspaper. Now you need to find a homeowners insurance policy that meets your needs, but how do you know if a policy is the right one for you?
Recent Reviews
Claire C., Nov, 11 2022
John was extremely helpful converting from State Farm to progressive
Christopher D., Oct, 27 2022
John Vanloon was very efficient and knowledgeable. Highly recommended!!!
Holly A., Oct, 06 2022
John is always professional, honest, and personable. He does a great job of educating me on my portfolio changes and recommendations. Highly recommend !
Mark L., Sep, 24 2022
Best rates, very quick response
Daniel K., Sep, 23 2022
John was awesome and helped me with a very weird situation I with my previous insurance carrier
Alrita P., Sep, 16 2022
Very knowledgeable answered all of my questions quickly and made me aware of progress every step of the way. Awesome customer service
Vignesh K., Sep, 13 2022
Prompt, clear and conscience. Thank you Mr.John
Edgar A., Sep, 01 2022
Friendly, fast and answered all my questions thoroughly.
Daniel K., Sep, 01 2022
Quick easy, and great communication
Lauren R., Aug, 30 2022
Great customer service
Andrew P., Aug, 17 2022
Felt like John was looking out for my best interest. Personable person and spent time explaining what I was purchasing.
Shane F., Aug, 10 2022
He looks out for my best interest.
Joseph C., Jul, 18 2022
John went above and beyond with finding the best rates. He handled all the changes that had to be made to the insurance policies because of the underwriter for my home loan with ease.
Michelle S., Jul, 17 2022
Received quick responses to my questions.
Rifaat O., Jul, 15 2022
John do good service and helpful only very bad thing is waiting too too long and no respond when I call 1800 number very bad service
Kyle S., Jul, 12 2022
Great service
Judith B., Jul, 11 2022
John Van Loon rocks! He gave us great advice and put us with the right coverage instead of just selling us a policy.
Stephen G., Jul, 09 2022
Very good at explaining the details in easy to understand terms. Exceptional policy
Adrienne W., Jul, 07 2022
Very helpful, responsive, and took extra steps to help me lower my insurance. Overall great customer service.
James N., Jul, 06 2022
John VanLoon was knowledgeable & responsive.
Toru I., Jul, 06 2022
Very responsive and detailed. Reliable
Steven A., Jun, 23 2022
Good fast response
Nicole C., Jun, 20 2022
John was very knowledgeable and easy to work with. He got us the best rates possible.
Joseph C., Jun, 18 2022
John went above and beyond to get me the best rates and explained how it works very precisely.
Sharon O., Jun, 13 2022
Respectful, professional and fast service
Heather D., Jun, 10 2022
John was great and very helpful! Great insurance prices!
Katherine A., May, 30 2022
Jonathan was very informative and very easy to talk to! I hope that most clients have him to reach out to. Hoping someone recognizes the great employee they have here.
Garrett S., Apr, 19 2022
Fantastic service, John is always there to answer any questions I may have.
Carrie S., Apr, 13 2022
John VanLoon was very helpful and direct. He was readily available and always took time to explain things.
Jacqueline F., Apr, 12 2022
John is awesome! I'll definitely continue to use him and recommend him to anyone I know who needs insurance! He's always kind, prompt, and has the customers best interest at heart.
Kent S., Mar, 16 2022
The old guy in charge
Susan B., Mar, 12 2022
Great personality. Very knowledgeable.
Amy B., Feb, 28 2022
John VanLoon is extremely knowledgeable and I felt comfortable with him and the agency immediately. He explained the steps and his role right from the start and walked me through finding the best policy that meets my needs today and possible needs in the future. The best part was how he worked seamlessly with my lending agent for a quick close. Fining an agent that has experience and helpful personality is a winning combo!
Sharon F., Feb, 26 2022
concern for my saving, brief and easy to understand questions, calling with info in a short time, and especially courtesy and patience with my hearing difficulty.
Michael B., Feb, 18 2022
Great service,communication, knowledge
Robert B., Feb, 15 2022
Great products and very knowledgeable
Kathy B., Feb, 02 2022
It was kinda pricey but the coverage is great
Jonathan P., Jan, 21 2022
Good customer service.
Lloyd T., Jan, 21 2022
Most of my family and colleagues are outside of Michigan, I am not sure that Goosehead services these areas.
Nicole M., Jan, 19 2022
John is Awesome. Super knowledgeable and truly cares about his clients.
Brett C., Jan, 19 2022
Knowledge of polices/products and great communication
Tina R., Jan, 18 2022
Excellent service/response time and outcome !
Alan B., Jan, 02 2022
I am new so have not had any problems yet.
David A., Dec, 09 2021
Very good customer oriented service, options I had were well explained. Have to give John VanLoon a straight A report card!
Jennifer K., Nov, 22 2021
Great experience and very quick to attend to my needs.
Olivia S., Nov, 18 2021
John went above and beyond to find me the best deal. He was kind and considerate and had no problem explaining things multiple times to help me understand. For years I haven't understood what was going on with my policies and he made sure to find me the best deal and save me a bunch of money while I understood what was going on I will recommend him to everyone
Catina F., Nov, 11 2021
The company is very educated in a customer's needs and strive for customer satisfaction. The process was very simple in comparison to others. I highly recommend Goosehead to others that want a excellent experience!
Ileene B., Nov, 05 2021
Great price and awesome customer services
Yong S., Oct, 20 2021
Great service
Veronica V., Oct, 14 2021
Excellent agent
Donald V., Oct, 14 2021
Excellent service by agent & good rates
Brittany S., Oct, 10 2021
John was very helpful explaining the specifics of the plans and found us excellent coverage.
Timothy C., Oct, 08 2021
John is awesome! Great service and pricing. Has the products and coverage we need.
Madeline S., Oct, 08 2021
John is very knowledgeable about products, and found holes in our existing insurance. Very pleased with service and price.
Andrew R., Oct, 03 2021
Excellent customer service. Also very cost effective!!
Glee V., Oct, 02 2021
Highly responsive; excellent customer service
Andrew R., Sep, 27 2021
Very attentive & professional. Quick to respond
Barbara H., Sep, 21 2021
John was very informative and helpful. I was in a predicament and he successfully helped and eased my worries. I searched the company as well and was pleased with the ratings and long history.
Sunshine D., Sep, 14 2021
Great customer service
Khristine H., Sep, 12 2021
John was extremely professional, great rate and good coverage.
Krystal R., Aug, 02 2021
Was able to get way more coverage for what im paying now in my home insurance
Christopher M., Jul, 25 2021
John is excellent
James B., Jul, 23 2021
John dropped everything for us to get a new homeowners policy completed with great pricing when the other company was taking forever. Thank you so much!
Mahlon T., Jul, 05 2021
Time and quality of service!!
Stephanie T., Jun, 25 2021
John is great and made me understand what was happening
Kimberely W., Jun, 24 2021
John was excellent!
Megan G., Jun, 22 2021
John was very personable and made everything go smoothly! He broke down all my costs and made it within our price range.
Courtney C., Jun, 17 2021
Customer service and knowledge
LeAnne S., Jun, 10 2021
John made the entire process fast and easy!
Rudolph N., Jun, 10 2021
Great service and price
Steve K., Jun, 09 2021
Good service
Maurice H., May, 20 2021
John was great and got me handled very quickly,and was very professional. He was pleasant to work with.
Sharon S., May, 13 2021
He was very friendly and informative with all the options I have available!
Robert M., May, 08 2021
Exceptional service. Great communication. He was determined to get my small business coverage for what appears to be a difficult market to insure lol.
Sherene B., May, 03 2021
John made my experience super easy!
Victor H., May, 02 2021
The Customer Service Representative Sharmaria has been extremely professional and customer focused to all our concerns and questions. She is PHENOMINAL! Keep up the excellent job Shanaria!
Abby C., Apr, 25 2021
John was very personable! He provided me options that best fit my situation.
Kasib G., Apr, 23 2021
Very good customer service
Ericka L., Apr, 21 2021
Mr. John made sure he went the extra mile and was very careful with explaining everything. When he was told something different by progressive that he didn't believe to be so, he called back and got a different person so he could have a second opinion. I really appreciated that and will continue to do business with Goosehead in the future. Thank you Mr. John VanLoon!
Karen C., Apr, 04 2021
agent is very knowledgeable and prices are fare
Carmalla J., Mar, 26 2021
service
Michael K., Mar, 22 2021
John spent the time to follow up and see what worked best for us. He was helpful in getting things resoved that were not correct in the initial inquiry and umltimately saved us quite a bit of money, while also fixing some holes in our previous coverage.
Alan S., Mar, 18 2021
The amazing job that John did. He was professional and extremely knowledgeable. I was very impressed. Its nice to know that great customer service is still live and well at Goosehead Insurance.
Trevor M., Mar, 16 2021
Great service and communication as well as a great deal!
Irena B., Mar, 10 2021
Very professional, helpful and pleasant experience.
Louis R., Mar, 10 2021
Increased our coverage and decreased our premium
Michael H., Mar, 06 2021
John is amazing.
Ronald M., Feb, 27 2021
The agent
Sue D., Feb, 26 2021
Pleasant experience
Jane D., Feb, 24 2021
Great service by Agent
Diana G., Feb, 23 2021
Very knowledgeable about the products that are offered and friendly!
Diana M., Feb, 20 2021
Reasonable price and friendly service
Louis W., Jan, 30 2021
John has been there every step of the way and taken the time to explain everything to me. He has treated me with respect and it's really appreciated.
Patsy D., Jan, 24 2021
John went above and beyond!!
Patsy D., Jan, 22 2021
John Vanloon went above my expectations
Suzanne P., Jan, 22 2021
John provided good service and follow-up. He was patient in answering all my questions and calculating premiums for many different scenarios. He was also very knowledgeable. I will recommend John in the future.
Nichole C., Jan, 18 2021
His amazing customer service!
Nichole C., Jan, 17 2021
To take time and call me when policy changes would impact my cost means a lot..great customer service!
Douglas W., Jan, 14 2021
John Vanloon was very knowledgeable and seemed to genuinely be looking out for my family and me. I am happy with the options we had.
Stanley K., Jan, 13 2021
Save me money
Timothy M., Jan, 11 2021
Great rates with honest answers
Gerald K., Jan, 06 2021
Very knowledgeable. Answered all my questions
Jeff M., Dec, 29 2020
Attention to customer needs
Mary K., Nov, 15 2020
My rep, John Vanloon, spent the extra time to explain the insurance and answer my questions.
McKenzie S., Nov, 10 2020
John was very helpful.
Jodi L., Nov, 04 2020
Great service from our agent John VanLoon
Robert L., Oct, 16 2020
John is professional, friendly, and knowledgeable about insurance products. He answered all of my questions. I will actively refer new clients to John (including my mother and father).
Steven R., Oct, 02 2020
Easy, informative process.
Mark V., Sep, 29 2020
Hands on attention - detailed oriented, increasing my coverages and reducing my premiums. John Rocks!
Denise S., Sep, 24 2020
He followed through it wasn't all easy and it took a while but he came through thank you
Heidi S., Sep, 20 2020
Mr. VanLoon explained each area of the policy in terms I understood.
John V., Sep, 09 2020
Simple process