Need help with an existing policy?
Contact My Team
About Jeremy
Jeremy Kiesewetter, an agency owner with Goosehead Insurance in Columbia, MO, brings his unwavering dedication to serving his clients. Leveraging state-of-the-art technology, he efficiently searches through numerous top-rated insurance companies, ensuring optimal coverage at competitive rates within minutes. Jeremy takes the extra effort to thoroughly assess all available options, tailoring policies to each client's unique risks and preferences. Furthermore, he is supported by a service team renowned for having the highest client loyalty ratings in the industry. When you request a quote from Jeremy, you'll quickly discover why Goosehead stands out as one of the fastest-growing providers of home and auto insurance in the United States.
States Licensed In: MO
Connect
3700 Monterey Dr. Ste K
Columbia, MO 65203

Languages spoken:
English
Hours:


Download contact info

Follow me
We've got you covered,
and then some.
Homeowners Insurance >
Auto Insurance >
Flood Insurance >
Renters Insurance >
Condo Insurance >
Landlord Insurance >
Motorcycle Insurance >
Boat Insurance >
RV Insurance >
Life Insurance >
You've got the best of the best.
Meet the team.

Alex Baynham
License #: 3002566212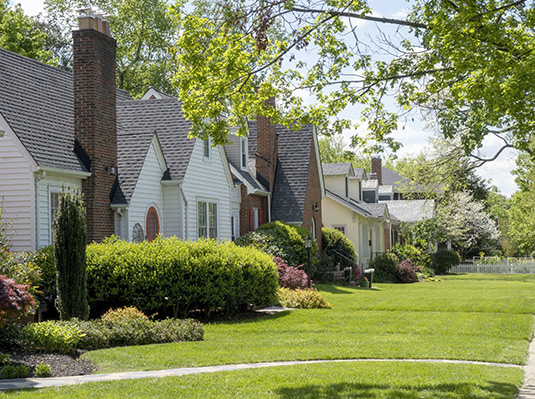 HOMEOWNER INSURANCE
Homeowners Insurance 101
After looking at dozens of houses you found a property you love. You've managed to come up with a down payment, get approved by a lender, and started wrapping your knick knacks in newspaper. Now you need to find a homeowners insurance policy that meets your needs, but how do you know if a policy is the right one for you?
Recent Reviews
Craig H., Sep, 13 2023
Jeremy was fantastic to work with. He understood what my concerns were, he didn't play games and he followed up with me on a regular basis, without being pushy or rude. While working through the quotes, he provided invaluable insight to help me make an informed decision. I really appreciate what he brought to the table and as such, he earned our business.
Erin M., Sep, 07 2023
I appreciate the personal attention I receive from Jeremy and his team.
Charity K., Sep, 01 2023
Jeremy is fast and efficient!
Allison M., Aug, 12 2023
Jeremy was super nice and helpful. He answered my questions and replied promptly. I look forward to working with him for my home insurance needs. Give that man a raise!
Johnathan H., Aug, 09 2023
Best rate, thorough and explained coverages well.
Allison T., Jul, 26 2023
Questions were answered quickly
Kevin C., Jul, 20 2023
Alex made it so easy to update and transfer my policies. He was knowledgeable, helpful and an excellent listener. And I got substantial savings on top of it all! Great experience!
Drew B., Jul, 12 2023
Quick and professional
Martin K., Jul, 08 2023
When I called always picked up and was able to talk to an actual person and not a menu.
Mya D., Jun, 29 2023
Jeremy communicated with me and my lender promptly and professionally in regards to my inquiry for a quote for homeowner's insurance. Additionally, he found me the most competitive quote in a timely manner and made getting homeowner's insurance fast and easy.
Mackenzie D., Jun, 29 2023
Customer service
Sue A., Jun, 03 2023
Jeremy was responsive and very helpful. He listened to my needs and got back to me promptly. I will definitely recommend him to friends.
Lisa C., Jun, 03 2023
Jeremy has a a great balance of professionalism and excellent "people skills". He's very knowledgeable about his field of expertise and is very efficient. I trust him with my business!!
Sunny E., May, 31 2023
quick response, listened to my needs
Shay H., May, 31 2023
Timely responses
Mary S., May, 30 2023
Jeremy was helpful and easy to work with.
Jennifer V., May, 09 2023
Jeremy was very knowledgeable and helpful!
William E., May, 05 2023
Jeremy makes it very easy
Kayla B., May, 03 2023
Great customer service
Chloe C., Apr, 22 2023
Jeremy Kiesewetter was very easy to work with! The process was smooth and he kept me accountable along the way, which was highly appreciated. I was able to get a MUCH lower monthly payment! Woohoo!
Rhonda J., Apr, 20 2023
Very nice young man..needed home owners Insurance and Jeremy found us the best quote.
Eric R., Apr, 18 2023
Great service.
Keri L., Apr, 18 2023
good service and fast
Leah W., Apr, 14 2023
Quick attention and response to questions. Was able to beat a previous quote from the same company and premium was $200 less with lower deductible.
Chris D., Apr, 14 2023
Jeremy was very helpful, answered any questions I had and was not at all pushy like some agents I've dealt with before.
Kelly C., Apr, 14 2023
Answered my call. Prepared a quote as we spoke. Offered great information to assist with our needs. Answered every question I had. Super friendly. Much appreciated.
William S., Apr, 12 2023
Jeremy was very helpful with an unusual insurance issue I had and went above and beyond to help me sort it out. Very good communication, very personable. Will be contacting him in the near future to discuss further insurance needs.
Megean E., Apr, 10 2023
Great communication and service.
Lisa R., Apr, 05 2023
Great customer service. Jeremy was informative, courteous and friendly.
Steven K., Apr, 02 2023
Responsive to every question and adjustment requested. Finished with very competitively priced package.
Deborah T., Mar, 30 2023
He was very pleasant to work with and he care about getting the best thing for customers..Thank u
Gregory T., Mar, 30 2023
Very nice to actually have someone who cares about helping u in the very way possible..Thank u
Amanda K., Mar, 29 2023
Easy to work with, responsiveness, etc.
Dream J., Mar, 29 2023
Jeremy was quick to get me a quote and understood the urgency as I am trying to close on my House. He was great and efficient!
Christa M., Mar, 28 2023
Fast service Found us the best rate
Sidney J., Mar, 27 2023
Jeremy made this an easy switch for us
Heather J., Mar, 27 2023
Jeremy was very quick and great to work with
Frances S., Mar, 25 2023
Jeremy was polite and easy to work with and got back with me quickly with a quote that saved us a tidy sum.
Benjamin R., Mar, 22 2023
Jeremy was extremely responsive and answered every question I had. Just a very good experience and I knew we were in good hands within the first minutes of talking to him.
Scott A., Mar, 15 2023
Responsive and fair
Jeremy B., Mar, 12 2023
Jeremy was quick to get a quote for me. And at a decent price. He also answered any questions I had even when he was traveling.
Lyndsey R., Mar, 06 2023
Jeremy was great! Quick, knowledgeable, and fantastic customer service. Thank you!!
Ti L., Mar, 06 2023
Jeremy is very kind to give me every information i needed
Ehud C., Mar, 06 2023
Efficient service
Sheryl O., Mar, 02 2023
Very friendly and attentive. Always answers the phone or calls back quickly.
Hannah C., Mar, 01 2023
Jeremy was so amazing wonderful I love him. He is my dad's agent and has helped me with everything I need. Very kind and understanding and extremely helpful
James f., Feb, 24 2023
It was easy to save money and get the coverage I needed.
Christopher V., Feb, 22 2023
Jeremy went above and beyond expectations! Saved us money and helped us make sure we are prepared for anything!
Patricia B., Feb, 15 2023
Very professional and patient with me
Brandon V., Feb, 10 2023
Communication has been very open with me as well as my lendor.
Timothy G., Feb, 07 2023
Jeremy was great to work with. Very patient, personable and competent. Took time to work with us and answer our many questions.
Jennifer C., Feb, 05 2023
Jeremy was very professional and understanding to our situation. He ensured all our needs were met, but never lacked in complete coverage, at a great and affordable price. Really appreciated the patience he had for all our questions! Definitely recommend!!
William A., Feb, 04 2023
Good service and followup
Nancy H., Feb, 03 2023
I am moving to Missouri and needed a policy for my lender. I contacted Jeremy for information and he was friendly and professional and provided a quote while we were on the phone. He explained why he felt the company he chose would be best for me. He gave me time to look it over with no pressure, checked back in a couple of days and we moved forward. He took care of everything that needed to be done with the lender, and kept me in the loop. So far everything is going smoothly.
Ashley P., Feb, 03 2023
Excellent customer service!
Jacquie S., Jan, 26 2023
Jeremy took the time to answer all my questions and was very professional and courteous. I told him I was getting a couple other quotes and he encouraged me to shop around. I know Jeremy will provide great customer service and am happy to have him as my new agent.
Lauren H., Jan, 19 2023
Jeremy was great to deal with! He was recommended by 2 different people and I'm glad I reached out to him. After waiting over a week for a homeowners insurance quote that ended up being sky high though another company Jeremy was able to have me a quote in 17 hours all remotely while he was out of the country! He was very pleasant to deal with via email and answered all my questions to get the information i needed to my loan officer when we were on a time crunch! The difference in the quote was over $1500 cheaper! Thank you so much!
Grayson T., Jan, 12 2023
Jeremy Kiesewetter was incredibly helpful on short notice
Justin T., Dec, 21 2022
Knew what I needed and very helpfull.
Keith S., Dec, 19 2022
Efficiency, from the first time I talked to the agent it was like he knew all the right questions to ask at the same time being friendly and with in about 5-10 minutes had a quote I can live.
Katherine S., Dec, 16 2022
Jeremy made the whole process quick and easy. He answered my questions and told me the steps I had to take to get it all completed. He responded promptly by phone and email, and he followed up when he said he would. He was also able to save me more than $1000 over the next year!
Sheila H., Dec, 10 2022
He has been very helpful and has explained things to in a manner that I'm understand.
Kaitlyn S., Dec, 08 2022
The process was very quick. Information was relayed well and timely so I could make an informed decision. The whole experience was great.
Jerid T., Dec, 07 2022
Ghhgh
Diana T., Nov, 23 2022
very friendly and helpful
Brad C., Nov, 22 2022
Easy experience. Was able to do it in my short lunch break at work.
Khader S., Nov, 01 2022
Jeremy helped me decide on the insurance and he provided me the best options to choose from.
Monique W., Oct, 29 2022
Very professional and helpful
Janice D., Oct, 21 2022
Jeremy was very nice and knowledgeable about the products.