Need help with an existing policy?
Contact My Team
About Brad
Brad Cross is an agent with Goosehead Insurance located in Liberty,  MO. Brad  joined Goosehead because of his unwavering commitment to take care of his clients. Using cutting edge technology to shop with dozens of "A" rated insurance companies in just a few short minutes, he is able to find the right coverage at a competitive price. He takes the time to review all of the options and customizes a policy based on the unique risks and desires of each client. After finalizing an option, Brad is backed by a service team that has the highest client loyalty rating in the industry. Request a quote from Brad and you will quickly understand why Goosehead is one of the fastest growing distributors of home and auto insurance in the United States.
States Licensed In: MO, KS
Connect
2 Westowne Drive, Suite 102
Liberty, MO 64068

Languages spoken:
English
Hours:


Download contact info

Follow me
We've got you covered,
and then some.
Homeowners Insurance >
Auto Insurance >
Flood Insurance >
Renters Insurance >
Condo Insurance >
Landlord Insurance >
Motorcycle Insurance >
Boat Insurance >
RV Insurance >
Life Insurance >
You've got the best of the best.
Meet the team.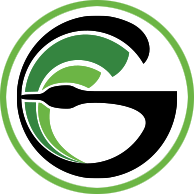 Heather Harter
License #: 3001405567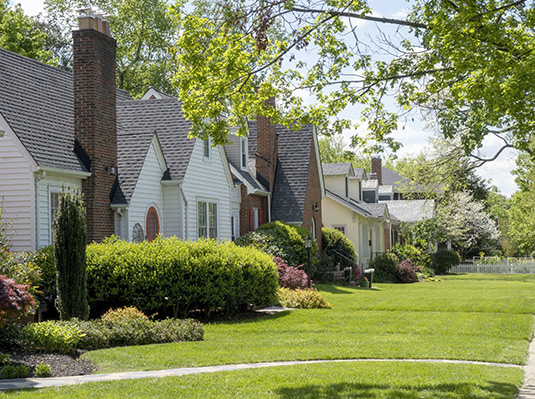 HOMEOWNER INSURANCE
Homeowners Insurance 101
After looking at dozens of houses you found a property you love. You've managed to come up with a down payment, get approved by a lender, and started wrapping your knick knacks in newspaper. Now you need to find a homeowners insurance policy that meets your needs, but how do you know if a policy is the right one for you?
Recent Reviews
Cindy P., Nov, 14 2023
Brad Cross is great to work with our customers. When my rates went up, I called Brad plus 4 other agents and he got me the best price for the coverage.
Darla O., Nov, 13 2023
Great service, great coverage, considerable savings over previous policies.
La K., Oct, 31 2023
He was very friendly and very thorough with his job.
Brian B., Oct, 29 2023
Brad Cross was very helpful and worked hard to find me the best rates. Commercial and personal coverage
Anya M., Oct, 17 2023
Brad Cross was awesome!!
Larry D., Oct, 14 2023
Very friendly and takes care of business
Harbans K., Oct, 07 2023
Shaunt's knowledge of the insurance products is very deep. He draws the policies with reason and thoughtfulness with the best outcome for the customer.
Rebecca B., Sep, 27 2023
Brad offered a great customer experience! He researched and found rates that saved me hundreds on my auto insurance. I have a bundle package including home insurance as well. I am very happy!
Sri A., Sep, 27 2023
great response and work done quickly
Connie M., Sep, 22 2023
Brad was very efficient. He took his time to find the best insurance for our needs. He answered all questions I had. He was polite and proffessional.
Christina M., Sep, 20 2023
Our insurance guy was Brad Cross and he made everything so easy for us. He was fantastic!!!
Brian W., Sep, 18 2023
Brad has taken great care of all the people I have referred to him! This time I am going to him myself for my insurance needs!
Natalie C., Sep, 14 2023
Brad has been incredibly helpful and great at explaining the process, the policies, and what is needed on my end. Great experience, and great to work with!
Mackenzie F., Sep, 08 2023
Very helpful, useful information.
Jon-mycal D., Sep, 06 2023
He was quick and very easy to work with.
Christopher C., Sep, 05 2023
Brad was able to quickly provide me with a quote that had great coverage and was much cheaper than the quote provided to me by our current company. Will refer others to him as well!
Gibson B., Sep, 03 2023
10/10
Jolynn B., Aug, 27 2023
Simple. Fast. Good communication. Helpful.
Venkata V., Aug, 25 2023
Quick response with best policy
Jennifer P., Aug, 25 2023
Brad made the process very easy. He had a quote to me right away and followed up to see if I had any questions. He was very timely and professional.
Richard B., Aug, 22 2023
Brad was very professional and took time to make sure we were getting the right coverage at the right cost
Angela C., Aug, 19 2023
He was quick and friendly!
Kevin W., Aug, 14 2023
Brad listened to what I wanted and really helped me out.
Pamela H., Aug, 14 2023
Very thorough explanation,
Anastasia W., Aug, 06 2023
100
Renee C., Aug, 05 2023
He worked with me.
Frank B., Aug, 04 2023
Honest and prompt info. Very professional.
William L., Aug, 02 2023
Customer service and lowest rate
David S., Jul, 19 2023
Fast quality service
Jennifer J., Jul, 16 2023
Brad was so quick and provided excellent service
Gwendolyn S., Jul, 15 2023
Excellent customer service.
Erik J., Jul, 14 2023
Very easy process and Brad was great to work with!
Tammy S., Jul, 13 2023
Found a great rate for homeowners insurance
Kristen S., Jul, 12 2023
Brad took every single bit of anxiety I had about figuring this out and dealt with it. He explained EVERYTHING and made the whole mess transparent and easy. I have already recommended him to three people. I highly doubt I'll ever search for insurance on my own again.
Sean M., Jul, 06 2023
Timely and professional
James N., Jul, 02 2023
With Brad's help I was able to get better insurance for half the price and was able to afford the mortgage payment on my home.
Jerry S., Jun, 30 2023
Professionalism and follow through.
Carol W., Jun, 22 2023
He took care of all my insurance in a timely matter.
Shannon J., Jun, 21 2023
Brad made everything super easy and fast while getting me a rate that was around the same amount I had already been paying.
Mary W., Jun, 21 2023
Brad Cross is a very patient and understanding young man. I appreciate him so very much. Thank you Brad Cross for everything.
Steven C., Jun, 13 2023
The above and beyond level of service that Brad provided
Karly C., Jun, 12 2023
They were very quick and helpful, made the process of getting home owners insurance less nerve racking.
Jacob L., Jun, 08 2023
Extra efforts made to get the best policy.
Christopher D., Jun, 02 2023
Excellent service
Jonathan L., Jun, 02 2023
Good customer service and got me a great quote with excellent coverage
Prosenjit G., May, 30 2023
Brad was helpful and available to answer and clear doubts.
Grant K., May, 30 2023
Brad was amazing very helpful! 10/10 recommend.
Sonya H., May, 30 2023
Unbelievable fast service very professional!!
Alisha M., May, 11 2023
Satisfied
Justin A., May, 09 2023
Made it really easy for us during a chaotic time when purchasing a home
Antoinette V., May, 06 2023
Quick responses and willingness to help!
John D., Apr, 27 2023
Brad was patient with me and answered all my questions
Adam K., Apr, 26 2023
Brad was excellent to work with. He took time to listen to me, and understood exactly what I needed to get my closing pushed through.
Amy G., Apr, 21 2023
Heather was great to work with and she knows her stuff!
Aaron M., Apr, 20 2023
Brad Cross is very personable, knowledgeable, and he gets it done! Wonderful dude.
Abigail C., Apr, 13 2023
Brad was very helpful and took his time to get us an AMAZING quote. The whole process was so simple, and we couldn't be happier
Monica B., Apr, 10 2023
your agent Tony Garcia!
Susan B., Apr, 09 2023
Quick, efficient and saved us a lot of money. Returned calls and texts expeditiously.
Tessa S., Apr, 08 2023
Brad was very helpful and kind
Randel B., Apr, 08 2023
Prompt, friendly, and saved us a lot
Colleen C., Apr, 06 2023
Brad was very quick to respond back to me. He kept me up to date on progress and got me a great deal.
Kimberly B., Apr, 05 2023
Great guy!
Kendall P., Mar, 30 2023
Brad was very responsive and efficient. He was able to get me a quote on my commercial policy and follow up with me but was never pushy. I really appreciated everything he did.
Miranda D., Mar, 28 2023
everything went fast and great . in this work hard to find good deals and quality products .. very satisfied so far but still early
Carolyn L., Mar, 28 2023
He was very professional and extremely knowledgeable. He had smile voice that made you feel comfortable.
Sergio G., Mar, 24 2023
Brad is professional, high level of customer service, excellence in communication.
Jenna S., Mar, 18 2023
Brad was amazing, answered all my questions and gave me a better insurance then what I had previously. Thank you!
David S., Mar, 18 2023
Brad was amazing to deal with. Super fast and friendly service.
Brittany S., Mar, 18 2023
Easy transaction
Jeri B., Mar, 16 2023
Friendly, professional agent. Heather made the process smooth and quick. Highly recommend her!
Jaryanel A., Mar, 16 2023
How quick he answered ally questions. And was extremely thorough with everything because this is my first home im buying. So he was very consistent and extremely fast !
Kris C., Mar, 14 2023
Debbie was amazing and completed my request in a very timely and professional manner!
Robert D., Mar, 13 2023
Quick service. Not over aggressive. Good deal. Comfortable.
Kurtis J., Mar, 04 2023
NA
Melissa D., Mar, 01 2023
Brad was very helpful in explaining policy details and answering any questions I had and was friendly.
Lori B., Feb, 23 2023
The process was easy and Brad was very responsive and great to work with.
Rebecca S., Feb, 23 2023
He was very prompt and gave great service.
Martin V., Feb, 23 2023
Very professional did a great job in what I wanted
Trenton M., Feb, 20 2023
Heather does a wonderful job for me and my clients.
Andrew M., Feb, 10 2023
My overall experience was great.
Brandon J., Feb, 10 2023
brad was an amazing worker
Everlena R., Feb, 09 2023
Mr. Brad, very polite and listener to my concerns.He tried and did help even price was to high for our affordability he did try to help and explained the policy.He was referred to us from another agency.Thanks Mr. Brad.
Richard M., Feb, 08 2023
Friendly fast service
Richard R., Feb, 02 2023
Excellent customer service.
Amelia A., Feb, 02 2023
Expert customer service
Jose A., Feb, 02 2023
Very nice representative who even helped us on a Saturday. Thanks
Michael U., Feb, 02 2023
He was fast, kind and saved me hundreds a year on insurance!
William W., Jan, 26 2023
Went out o Dr his way and time to help me.
Brooke A., Jan, 22 2023
Helped us save thousands
Dwayne W., Jan, 18 2023
Very good communication, friendly, and explained everything thoroughly
Stephen M., Jan, 17 2023
Customer service even after standard work hours and very set on making sure I know what I am getting.
Betty A., Jan, 11 2023
Easy process, very fast service
Brian S., Jan, 09 2023
Brad Cross did such a great job finding us the best auto/home policy while saving us hundreds of $$$! Highly recommend him! We appreciate your time and patience, Brad! Thanks!
Alicia G., Jan, 09 2023
Brad was great to work with. Honest and efficient!
Susan H., Jan, 04 2023
Brad responded quickly with the information I needed. Then after reviewing it clearly with me, he is taking care of everything else for me.
Abigail P., Dec, 30 2022
Royce S., Dec, 21 2022
Great customer service
Georgia H., Dec, 20 2022
Brad was helpful and considerate.
Connie N., Dec, 16 2022
Very quick and helpful.
Sandra W., Dec, 15 2022
Brad was so helpful
William M., Dec, 12 2022
Elaine C., Dec, 09 2022
Brad was very helpful and informative. Great customer service!@
Aaron M., Dec, 02 2022
No corporate BS straight to the point.
Christopher T., Nov, 24 2022
I felt taken care of, simple as that!
Michelle Y., Nov, 24 2022
Very helpful and had with getting us good price of insurance
Crische I., Nov, 16 2022
Excellent customer service.
Franklin G., Nov, 12 2022
The agent gave me good quality service. Very responsive and knowledgeable of his business.
Joshua T., Nov, 12 2022
Because I can
Taylor T., Nov, 03 2022
Brad was extremely kind, helpful, and flexible to work with our schedules
Kimaada E., Nov, 02 2022
He worked really hard to find the best rate for me and was able to save me a significant amount of money annually. He was also very transparent throughout the entire process and made it easy to understand.
Tina M., Oct, 31 2022
Customer service
Alfred B., Oct, 31 2022
Brad was very knowledgeable and solved my issue right away. He can't sing with a darn though.
Connor T., Oct, 29 2022
Got me better coverage at a lower cost than what I already had. The agent is readily available as well
Calvin Y., Oct, 25 2022
Customer service
Angela M., Oct, 24 2022
Heather was VERY attentive to my needs. She listened to the problems that I was facing with my other insurance company and was willing to help me through those issues. I have recommended her to everyone that I know. I will continue to recommend Heather and Goosehead Insurance! Thank you!
Matt A., Oct, 23 2022
Brad rocks