Need help with an existing policy?
Contact My Team
About Garrett
Garrett Odom is an agent with Goosehead Insurance located in Pascagoula,  MS. Garrett  joined Goosehead because of his unwavering commitment to take care of his clients. Using cutting edge technology to shop with dozens of "A" rated insurance companies in just a few short minutes, he is able to find the right coverage at a competitive price. He takes the time to review all of the options and customizes a policy based on the unique risks and desires of each client. After finalizing an option, Garrett is backed by a service team that has the highest client loyalty rating in the industry. Request a quote from Garrett and you will quickly understand why Goosehead is one of the fastest growing distributors of home and auto insurance in the United States.
States Licensed In: MS, TX, AL, TN
Connect
3313 Market Street
Pascagoula, MS 39567

Languages spoken:
English
Hours:


Download contact info

Follow me
We've got you covered,
and then some.
Homeowners Insurance >
Auto Insurance >
Flood Insurance >
Renters Insurance >
Condo Insurance >
Landlord Insurance >
Motorcycle Insurance >
Boat Insurance >
RV Insurance >
Life Insurance >
You've got the best of the best.
Meet the team.

Graham Odom
License #: 10829294

Lauren Davis
License #: 10940764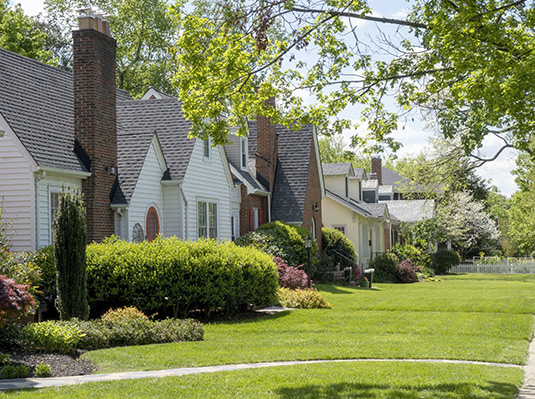 HOMEOWNER INSURANCE
Homeowners Insurance 101
After looking at dozens of houses you found a property you love. You've managed to come up with a down payment, get approved by a lender, and started wrapping your knick knacks in newspaper. Now you need to find a homeowners insurance policy that meets your needs, but how do you know if a policy is the right one for you?
Recent Reviews
Sennett D., Sep, 20 2023
Quick response and willing to help
James S., Sep, 09 2023
Lauren very professional and knowledgeable.
David E., Sep, 09 2023
The customer care we received from Lauren was top notch.
Cedric G., Sep, 07 2023
They had everything I needed to close on our new home and insurance was one thing we didn't have to worry about.
Joseph H., Aug, 30 2023
Great experience
Evelyn D., Aug, 30 2023
Graham is professional and relates well to his customers. He's from the area which is a great advantage and he builds trust and rapport quickly. Our family appreciates his helpfulness and we are grateful for him. We've already been talking him up to others for their insurance needs.
Morgan B., Aug, 25 2023
Graham was wonderful and friendly and followed up in a timely fashion! 10 out of 10
Brandon A., Aug, 24 2023
Graham quickly got us a quote for closing. He also made sure we had every discount we could to help with the cost of insurance.
Donald L., Aug, 24 2023
The entire process was easy and they provided great customer service.
Drew K., Aug, 22 2023
Graham was very quick with his response and answering all of my questions.
Aaron M., Aug, 21 2023
Lauren was kind and helpful and efficient.
James G., Aug, 21 2023
Always made thing easier for a 1st time home buyer.
Charles M., Aug, 17 2023
Excellent service provided by Garrett Odom
Kyle H., Aug, 16 2023
Garrett Odom made the process so simple and quick! Great customer service!
Fred N., Aug, 15 2023
They were very friendly, very helpful, and kept us informed as to the progress of our quotes…that's huge these days! They were very quick too!
Wanda K., Aug, 15 2023
friendliness of agent, very helpful and good rates
Sara S., Aug, 11 2023
Garrett was very personable, offered speedy service and came in with the best quote!
Billy W., Aug, 10 2023
Prompt, efficient, and plesant
Stephen L., Aug, 09 2023
Very professional, courteous, knowledgeable and polite. He answered every question
Paul K., Aug, 08 2023
Saved a little money and great service.
Nathan S., Aug, 02 2023
Garrett is a very caring person
Danny T., Aug, 02 2023
Service is excellent!!! Very informative and very professional!!!
Richard S., Jul, 28 2023
Other insurance increasing their prices
Catherine H., Jul, 28 2023
Graham was so helpful and answered all my questions. He was also very knowledgeable. Appreciate his kind assistance. It was a big move for me to change insurance carrier and agent.
James D., Jul, 22 2023
Great and Fast Service
Tierney R., Jul, 16 2023
Great customer service
Heather G., Jul, 15 2023
We shopped our homeowners insurance through every company around. One other company was close to the same price, but the other company didn't come close to Garrett's level of kindness and excellent customer service. Thank you, Garrett for helping us out!!! Heather Germann and Brian Mortensen 😊
Debrah E., Jul, 10 2023
I appreciated the professional personal service...and the willingness to find something that suited my own specific personal need.
Cathy J., Jul, 01 2023
Graham Odom has been very helpful and informative.
Cathy W., Jul, 01 2023
Graham was very professional yet kind. He explained everything in the process and made sure I was comfortable with the answers. I have already recommended Goosehead Insurance to several friends. Thanks Graham!!!! You are fabulous.
William C., Jun, 28 2023
Graham has been very helpful throughout the whole process. Plus we are saving a significant amount of money,
Duane C., Jun, 24 2023
fast quoting and great personality of agent
Harry F., Jun, 19 2023
Graham was very knowledgeable and thorough.
Jill M., Jun, 05 2023
Reliability, integrity of the agent and desire to assist the client with the best options available
Angel G., Jun, 02 2023
Good service and good attention...
Melissa W., Jun, 01 2023
Gram was very helpful
Susan R., May, 31 2023
Service provided by Graham Odom. He was quick and helpful in issuance of new policy!
Carolyn W., May, 07 2023
Graham was knowledgeable and was able to save me money.
Benton H., Apr, 29 2023
Garrett's quick response to my query and successful efforts at finding us affordable insurance were major factors.
Gary L., Apr, 25 2023
Garrett was great. Got back to us very quickly & explained everything
Byron J., Apr, 21 2023
Very knowledgeable and helpful
Taylor A., Apr, 20 2023
Graham and Garrett were quickly able to answer all my questions precisely. Very professional and knowledgeable people. I would highly recommend due to the easy process of switching agents.
Charles J., Apr, 13 2023
Promptness, knowledge prices
Tracy W., Apr, 11 2023
Garrett was very helpful and got me the best rate. Smooth easy process. 10 out of 10 highly recommended.
Leslie D., Apr, 10 2023
Garrett has been pleasant and addressed our concerns. I feel like he kept us informed and gave us choices which helped us make the best decision for coverage.
David Y., Apr, 09 2023
Very friendly and fast responses.
Shyia D., Apr, 08 2023
The attention to detail. Professionalism, fast and accurate service, basically everything was awesome and I couldn't ask for better service
George K., Apr, 06 2023
Great customer service and rates
Tim W., Mar, 31 2023
Graham Odom did a great job by getting us an affordable price that fits our budget and offers better coverage than all the other insurance companies we got quotes from.
Julie A., Mar, 24 2023
Garrett was very helpful and courteous.
Heather B., Mar, 21 2023
Awesome guy and I felt at home.
Anthony P., Mar, 21 2023
Excellent and fast service !
Carl L., Mar, 17 2023
Easy to work with and straight to the point!
Robert H., Mar, 16 2023
Professional, focused, and interested in working on my behalf to meet my house insurance goals
Marco L., Mar, 15 2023
Great agent, went above and beyond for us
Joe M., Mar, 14 2023
Awesome agent to work with a great price for my insurance needs.
Michael R., Mar, 10 2023
Garrett was easy to work with, very knowledgeable, professional and did a great of working with my Fiduciary to get my insurance account set up.
Paul C., Mar, 09 2023
Mr. Odom was very friendly and professional; made me feel "right at home" with getting insurance quotes.
Joseph R., Mar, 09 2023
Very helpful and easy to work with!
Tormas S., Mar, 05 2023
Good people to work with..
Eddie W., Mar, 01 2023
Quick response. Courteous service.
Perry T., Mar, 01 2023
The agent was informative and friendly. I am happy with the policy coverage.
Tiffany R., Feb, 20 2023
Garrett wes very nice and help me with what I was needing
Steve D., Feb, 20 2023
Excellent service.
Chelsea E., Feb, 17 2023
He was very knowledgeable, helpful and friendly
John J., Feb, 17 2023
Quick to respond, friendly and very helpful
Polly S., Feb, 15 2023
Professional and prompt in communication and information.
Tommy J., Feb, 15 2023
Great people, very informative, great rate
Jimmy B., Feb, 15 2023
Great service
Debra H., Feb, 10 2023
Because of the way I was treated by Goosehead PAscagoula. Very polite, professional and all around concerned to help me with my needs the best he could.
Roger W., Feb, 09 2023
He was a great person and resource
Danny M., Feb, 09 2023
Great service
Harvey W., Feb, 06 2023
Satisfied
Hannah M., Feb, 03 2023
Graham has been a tremendous help with providing new homeowners insurance on our home. He even helped us get a lower auto rate. Quick and accessible. Would recommend to anyone!
Peggy W., Feb, 02 2023
He helped me lower my insurance cost.
Leroy H., Feb, 01 2023
Garrett made everything go very smoothly
Chris G., Jan, 31 2023
Easy to work with and quick to respond.
Scott T., Jan, 25 2023
Great service and competitive pricing.
George S., Jan, 18 2023
Got us a quote quickly and did a great job getting us auto /home insurance.
Robert M., Jan, 06 2023
Graham Odom was the agent who assisted with my home insurance. He quickly responded to my calls and emails which made my insurance purchasing painless.
Mary W., Dec, 17 2022
Extremely knowledgeable about product and answered all questions thoroughly!! Absolutely fantastic customer service!
Sara G., Dec, 15 2022
Very prompt response and action when we were under a time crunch. Thank you Garrett!
Rhea S., Dec, 15 2022
He was able to work miracles in a short time window.
Rebecca D., Dec, 15 2022
Garrett was very helpful an easy to talk with about insurance policy
Donnie M., Dec, 02 2022
They answered all my questions professionally and got me a quote in a timely manner. I was very impressed over all.
Zachary M., Nov, 30 2022
Graham provided me with a quote that was the best price and also got back to me before other agencies. He was able to answer all of my questions and gave advice that was very helpful in making the best decision for us.
Shad B., Nov, 18 2022
Fast service. Very friendly
Michael S., Nov, 17 2022
Garrett answered all of my questions with patience and he returned all of my calls and emails timely.
Sherry B., Nov, 10 2022
Graham went overboard to explain things.
Marie S., Nov, 05 2022
Very courteous, knowledgeable of the services and friendly.
Jess C., Oct, 21 2022
Realtor gave good recommendations