Need help with an existing policy?
Contact My Team
About Ryan
Ryan Olsen is an agent with Goosehead Insurance located in Bozeman,  MT. Ryan  joined Goosehead because of his unwavering commitment to take care of his clients. Using cutting edge technology to shop with dozens of "A" rated insurance companies in just a few short minutes, he is able to find the right coverage at a competitive price. He takes the time to review all of the options and customizes a policy based on the unique risks and desires of each client. After finalizing an option, Ryan is backed by a service team that has the highest client loyalty rating in the industry. Request a quote from Ryan and you will quickly understand why Goosehead is one of the fastest growing distributors of home and auto insurance in the United States.
States Licensed In: MT, OR, WA
Connect
Languages spoken:
English
Hours:


Download contact info

Follow me
We've got you covered,
and then some.
Homeowners Insurance >
Auto Insurance >
Flood Insurance >
Renters Insurance >
Condo Insurance >
Landlord Insurance >
Motorcycle Insurance >
Boat Insurance >
RV Insurance >
Life Insurance >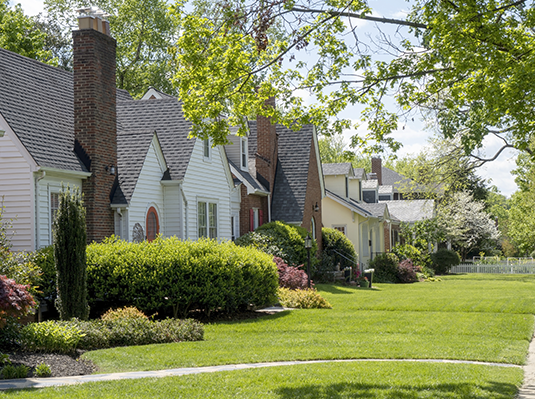 HOMEOWNER INSURANCE
Homeowners Insurance 101
After looking at dozens of houses you found a property you love. You've managed to come up with a down payment, get approved by a lender, and started wrapping your knick knacks in newspaper. Now you need to find a homeowners insurance policy that meets your needs, but how do you know if a policy is the right one for you?
Recent Reviews
Yin Y., Nov, 23 2022
Very knowledgeable and professional services
Stephanie R., Nov, 21 2022
Ryan was a pleasure to deal with, responsive, personal and felt very trustworthy
Monna R., Nov, 15 2022
Great customer service.
Megan J., Nov, 10 2022
Wonderful agent. Many thanks for taking the time to work this.
Spencer S., Nov, 08 2022
Wonderful customer service from Ryan
Alex T., Nov, 08 2022
Great service.
Arjune B., Oct, 13 2022
Great service and pricing
Karan P., Oct, 01 2022
Knowledgeable and responsive to our insurance requirements and needs. Easy to work with and effectively communicates
Jessica L., Sep, 30 2022
Ryan has been absolutely amazing. This is our first home purchase, and he throughly explained everything on our plan. He is personable and made sure that we felt taken care of.
Jensen L., Sep, 30 2022
Great overall service! Ryan took the time to thoroughly explain our home/auto policies to ensure we knew everything we were paying for. Would highly recommend this service to anyone!
Michael W., Sep, 21 2022
Great service. Proactive and good follow-up.
Denise G., Sep, 12 2022
Ryan was exceptional! He thought of things I would have never considered without his help! Thank you again Ryan!
Tamara W., Sep, 12 2022
Very knowledgeable and looked out for my specific interests and insurance needs.
Allison V., Sep, 08 2022
Great experience with Ryan!
Ashley A., Aug, 24 2022
Ryan was awesome and very informative
Risa P., Aug, 18 2022
great customer service, and easy to get ahold of with questions.
Richard M., Aug, 10 2022
Ryan was great to work with.
Alexandra H., Aug, 02 2022
good
Roseanna N., Aug, 02 2022
Ryan was awesome to work with
Alexandra H., Jul, 31 2022
Helpful and knowledgeable
Dillon R., Jul, 29 2022
Great customer service.
Somer M., Jul, 28 2022
Ryan was extremely kind and helpful
Ryan S., Jul, 20 2022
Great customer service
Monica R., Jul, 17 2022
Ryan talked me through the insurance process and asked all the questions to help me select the coverage my family needs.
Adam B., Jul, 09 2022
Quick, economically good deal, and very personabl
Ashley B., Jul, 05 2022
Friendly, Fast and saved us a bunch of money!
Adulla M., Jun, 26 2022
Professional.
Desiree M., Jun, 19 2022
Very knowledgeable, courteous and took care of us in a timely manner!
Rebecca L., Jun, 11 2022
Working with Ryan was a wonderful experience and he was able to answer all of my questions and help me get the best rate for insurance. I would 100% recommend Ryan!
Darla B., Jun, 05 2022
Ryan worked so diligently to get us the best deal (which he did) because he is awesome!!
Garland W., May, 26 2022
Very quick and helpful to get a quote. All the info was reviewed with us very thoroughly.
Jenella L., May, 26 2022
Excellent customer service, thank you so much Ryan. Corey and I both look forward to working with you!
Diana M., May, 25 2022
Ryan is a very pleasant young man to talk to and seems to know all that I need for my house insurance. Thank you, Ryan, for being there when I needed your services. Diana
Meghan M., May, 24 2022
Quick and easy to get a quote
Dean M., May, 23 2022
Ryan thoroughly explained coverages he was providing and the values of them. He provided information in a timely manner and was great to work with.
Keola W., Apr, 29 2022
Needed something done extremely fast and he accomplished it.
Katherine L., Apr, 08 2022
Ryan has been outstanding to work with! He is extremely knowledgeable and makes sure clients understand what they're paying for which is often overlooked when purchasing insurance. I greatly appreciate his equally personal and professional approach to the process. As a first time home buyer I didn't know much about the home insurance process and he filled in the gaps and made sure I was prepared to elect the right policy. I'm so glad I chose to work with Ryan at Goosehead Insurance. He's awesome and and all around wealth of knowledge of home insurance and real estate in Bozeman!
Timothy W., Apr, 07 2022
Excellent service.
Danielle B., Apr, 05 2022
Ryan was extremely friendly and helpful throughout the entire process. We are happy he was recommended to us.
David M., Mar, 31 2022
I felt the agent (Ryan Olsen) did significantly more research and due diligence about what policy would be right for us before providing a quote. As a result, we have a policy that is well within our price goals while providing the coverage we are comfortable with.
Kris H., Mar, 31 2022
Thanks for saving us money
Leanne H., Mar, 31 2022
It was great service . Ryan took the time to find the best deal .
Kathryn C., Mar, 29 2022
Ryan went above and beyond in finding us excellent insurance at a fair price for our manufactured home. He maintained excellent contact, and was both friendly and highly professional throughout the process. We are extremely pleased, after having had a not-so-great experience with our former agent and agency.
James K., Mar, 18 2022
Ryan Olsen
Brent S., Mar, 11 2022
Ryan, nuff said.
Hannah J., Mar, 10 2022
Great communication and very helpful
Julie U., Mar, 03 2022
Ryan was informative, professional and extremely helpful.
Donald C., Feb, 08 2022
Great service, thank you.
Cody J., Jan, 17 2022
I received excellent service and Ryan worked out a plan with better coverage for a lot more reasonable price for my auto insurance than the the previous plan I was enrolled in. Thanks a lot!
Teryn B., Nov, 17 2021
Good service
Daniel T., Nov, 12 2021
Ryan got us the most inexpensive quotes we found and talked us through the details of our quote better than others. It felt like he cared that we got the coverage that works best for us.
Theresa N., Oct, 29 2021
Put time & energy into meeting deadline
Tia-Ann M., Oct, 29 2021
Ryan was very communicative and a local resource! He called at his scheduled meetings, he was personable on the phone, and he gave me a great sense of pride in his work! He also stuck within my budget and needs and found an insurance company to handle all of my needs!
Nicole W., Oct, 22 2021
Ryan was so great with communication, going above and beyond to find the best options for me.
Brett B., Oct, 14 2021
Ryan is a trustworthy individual who objectively looked at different policies, and customized the best plan for me and my family. Very satisfied with Ryan's rigor throughout the process.
Lauren R., Oct, 12 2021
Ryan provided a great overall level of service. He was able to increase our coverage on both our home and auto insurance, while decreasing our premiums. Couldn't be happier!
Stetson L., Oct, 12 2021
Ryan was excellent and easy to work with!
Paul I., Oct, 12 2021
Great service of the industry , in times where the market is quickly changing!
Jessica C., Oct, 11 2021
This company was very helpful in finding the correct policy for us. They were very meticulous throughout the entire process. They took the time to walk us through every detail on our plan along with making sure we new exactly what we are getting for a plan. They made the process easy and straight forward.
Tierani J., Oct, 07 2021
Prior to meeting Ryan, I had very little knowledge about insurance and the different coverages. He has made the process not just easy, but incredibly informative. He also helped save us money and was able to provide better coverage. I would highly recommend him to others!
Spencer J., Oct, 03 2021
Ryan was very thorough and informative!
Joachim E., Sep, 29 2021
Our agent Ryan Olsen in Bozeman, Montana, was very professional and pleasant to work with. He took the time to understand our insurance needs to the necessary detail, informed us about our options, identified all possible savings opportunities, and ultimately provided us with the most competitive insurance/premiums package among several others that we inquired about in the HO and Auto insurance marketplace. Highly recommended! Thank you Ryan! The following process of closing the deal was very efficient. Setting up the accounts with the insurer was easy. The web-based user interfaces with the insurers were easy to navigate and informative. It can't get any better, I would think.
Melvin F., Sep, 23 2021
Knowledgable broker with timely completion of policy
Joseph C., Sep, 23 2021
Goosehead has been all around excellent to work with!
Wesley T., Sep, 21 2021
Ryan was great about walking us through this process. This is our first home purchase, and Ryan's slow, very chill approach to explaining the different elements of our coverage made us feel very cared for. Thanks for the help, Ryan.
Joshua H., Sep, 17 2021
Excellent service by Ryan Olson. Honestly he made it so easy to switch from my current provider.
Ernest (., Sep, 15 2021
Ryan is a great agent what I have been looking for.
Brendan H., Sep, 07 2021
Ryan is great!
Elysa W., Sep, 04 2021
Ryan was really helpful, timely and listened to our needs.
John C., Sep, 03 2021
responsive, problem solver
Tony R., Sep, 02 2021
Ryan is very personable and it's refreshing to get an actual person and local person when you call.
Katrina E., Aug, 27 2021
Ryan has been easy to work with, and he made the insurance search simple!
Kara L., Aug, 04 2021
The service was great.
Jody R., Jun, 21 2021
Returning phone calls, friendly
William S., May, 19 2021
Ryan's customized service and care to make sure we are adequately insured made a huge impact on trusting him. It also helped that he gave us the best rates after shopping the other independent insurance agencies in town.
Todd R., Apr, 22 2021
Ryan Olsen went the extra mile to get me the right coverages for my property. He is professional, friendly, and thoughtful.
Jacob G., Apr, 14 2021
Timely expert advice and implementation regarding home, auto, and umbrella policies, at the best rates.
Colby P., Apr, 07 2021
He helped us in under a week with a issue we had. He was prompt and on time with what short time frame we had.
Daniela V., Mar, 17 2021
Personality and pricing
Vincent V., Mar, 15 2021
Sales person and savings. We'll see how the customer service goes if we ever make a claim.
Irene H., Mar, 14 2021
So far everyone has been very nice and have always let me know what they needed and wanted
Robert M., Mar, 06 2021
Ryan Olsen was extremely helpful in finding the best insurance for the best price for my needs. Ryan was always pleasant to talk with and responsive to my many questions.
Heidi B., Feb, 11 2021
Ryan went above and beyond to find us policies that would provide the same or better coverage at a lower price.
David L., Feb, 03 2021
To early to answer these questions. So far so good
Corey J., Jan, 27 2021
Great to work with and great rates. Very impressed.
Heather W., Jan, 27 2021
Great customer service from Ryan Olsen. Knowledgeable, experienced, willingness to go above and beyond, plus providing great coverage and rates. Thank you for all your help!
Debra I., Jan, 18 2021
Great Customer Service. Great follow up and got all the information I needed.