Need help with an existing policy?
Contact My Team
About Ryan
I have 22 years of past real estate brokerage experience, so I understand all aspects of the real estate transaction and loan process which can really help keep the morale of the transaction going. Not only that, but understanding home values helps me determine the right amount of coverage needed for your clients.
States Licensed In: MT, SD, OR, WA
Connect
2135 Charlotte Street, Unit 2
Bozeman, MT 59718

Languages spoken:
English
Hours:


Download contact info

Follow me
We've got you covered,
and then some.
Homeowners Insurance >
Auto Insurance >
Flood Insurance >
Renters Insurance >
Condo Insurance >
Landlord Insurance >
Motorcycle Insurance >
Boat Insurance >
RV Insurance >
Life Insurance >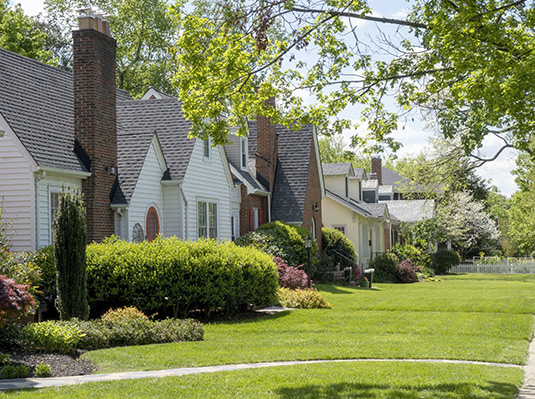 HOMEOWNER INSURANCE
Homeowners Insurance 101
After looking at dozens of houses you found a property you love. You've managed to come up with a down payment, get approved by a lender, and started wrapping your knick knacks in newspaper. Now you need to find a homeowners insurance policy that meets your needs, but how do you know if a policy is the right one for you?
Recent Reviews
Jacob O., Sep, 01 2023
Have worked with Ryan before in real estate, he was great/awesome then and continues to deliver excellent customer service in a timely manner. Would highly recommend
Amanda O., Aug, 31 2023
Ryan is very knowledgeable and gave us a great explanation of our options for insuring our new house. He was quick responding to our questions and we would definitely work w him again - great experience
Shad D., Aug, 25 2023
Great experience with agent.
Heather R., Aug, 04 2023
Ryan gave us amazing customer service! He thoroughly explained all the options for our homeowners insurance policy so we could choose what is right for us. This is our first home so everything is a bit confusing. He made this part of the process much easier. He did a great job shopping around to get us the best price policy to fit our needs. We are extremely grateful for his guidance & the way he patiently shared his knowledge of the industry with us!
Jeffery E., Aug, 04 2023
Our experience with Ryan Olsen was above and beyond Thank you
Christina E., Aug, 04 2023
Ryan O was so helpful and explained what needed to be explained and made us feel comfortable
Wayne C., Jul, 01 2023
Ryan was a big help. Good to work with.
Jeffrey S., Jul, 01 2023
Ryan is super responsive and very knowledgeable. He got us better coverage and saved us money!
Benjamin S., Jun, 18 2023
Did a great job explaining how everything works to make it easier choosing the right coverage.
Hong H., Jun, 15 2023
Ryan very professional and helpful !
Matt M., Jun, 08 2023
Excellent knowledge and customer service!
Greg W., May, 30 2023
Worked hard on our behalf
Sylvain C., May, 30 2023
Great service
William D., May, 03 2023
Ryan was outstanding!! Extremely helpful throughout the entire process and I would recommend him to anyone needing insurance in Montana!
Aaron C., Apr, 10 2023
Ryan is knowledgeable about getting the best coverage for us. He broke everything down and found a comparably priced car insurance with better coverage than what we previously had.
Cherisse C., Mar, 10 2023
Judith answered all my questions and created exactly the policy I needed. She was willing to communicate at what was probably crazy hours for her since we live in very different time zones. I so appreciate her!
Ying Z., Feb, 27 2023
Ryan is very knowledgable and helpful
Tyrone L., Feb, 25 2023
Ryan answered all my questions,in a timely manner. Very informative.
Dallas M., Feb, 21 2023
Ryan is great to work with. He helped me out for quickly and got me a great rate.
Anna G., Feb, 19 2023
Great customer service and attention to detail.
Rebecca A., Feb, 14 2023
Ryan was very helpful and got us some good rates and answered all our questions.
Amber T., Feb, 11 2023
Ryan was detailed and attentive, found us a great deal on home and auto insurance!
Miles L., Jan, 25 2023
Down to earth service, took the time time to explain coverages. And made sure I got the coverage that I needed
James H., Jan, 20 2023
The response time was quick and I had my insurance within two days.
Christie L., Jan, 17 2023
I was very pleased with Ryan and how he found me some Insurance that was not sky high and how fast he was on it. I was not told the reason why my insurance was so high because I am old and parts for my vehicle
Micah D., Jan, 12 2023
Ryan has been super helpful and straight forward with policy options for all the types of insurance I require.
Melissa D., Jan, 05 2023
My Husband was very happy with Ryan.
Jeffrey W., Jan, 05 2023
Ryan was very attentive, informative, and proactive. He educated us on possible liabilities and offered us the best product to protect ourselves.
Angela C., Dec, 19 2022
Great friendly service.
Ashley O., Dec, 18 2022
Ryan is great and communicative.
Theresa L., Dec, 15 2022
Ryan has been super easy to work with! He clearly communicates and has our best interests in mind.
Danielle C., Dec, 14 2022
Ryan is very thorough and helpful! No stone unturned.
Brandt W., Dec, 06 2022
Ryan kept digging and found even better deals for insurance for us than what he first landed on. that kind of effort shows a lot of care about the customer and helping them get the best deal they can. He was always responsive with questions and kept communication open.
Yin Y., Nov, 23 2022
Very knowledgeable and professional services
Stephanie R., Nov, 21 2022
Ryan was a pleasure to deal with, responsive, personal and felt very trustworthy
Monna R., Nov, 15 2022
Great customer service.
Megan J., Nov, 10 2022
Wonderful agent. Many thanks for taking the time to work this.
Spencer S., Nov, 08 2022
Wonderful customer service from Ryan
Alex T., Nov, 08 2022
Great service.
Arjune B., Oct, 13 2022
Great service and pricing