Need help with an existing policy?
Contact My Team
About Jay
Jay McElveen is an agent with Goosehead Insurance located in Charlotte,  NC. Jay  joined Goosehead because of his unwavering commitment to take care of his clients. Using cutting edge technology to shop with dozens of "A" rated insurance companies in just a few short minutes, he is able to find the right coverage at a competitive price. He takes the time to review all of the options and customizes a policy based on the unique risks and desires of each client. After finalizing an option, Jay is backed by a service team that has the highest client loyalty rating in the industry. Request a quote from Jay and you will quickly understand why Goosehead is one of the fastest growing distributors of home and auto insurance in the United States.
States Licensed In: NC, VA, SC
Connect
1244 East Boulevard
Charlotte, NC 28203

Languages spoken:
English
Hours:


Download contact info

Follow me
We've got you covered,
and then some.
Homeowners Insurance >
Auto Insurance >
Flood Insurance >
Renters Insurance >
Condo Insurance >
Landlord Insurance >
Motorcycle Insurance >
Boat Insurance >
RV Insurance >
Life Insurance >
You've got the best of the best.
Meet the team.

Eric Wright
License #: 19406582

Robert Villante
License #: 18567324
Thor Colberg
License #: 19847049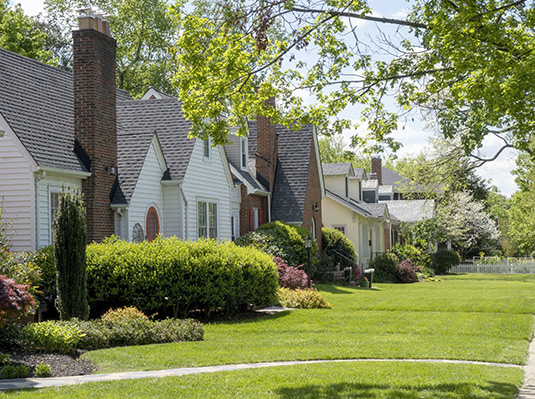 HOMEOWNER INSURANCE
Homeowners Insurance 101
After looking at dozens of houses you found a property you love. You've managed to come up with a down payment, get approved by a lender, and started wrapping your knick knacks in newspaper. Now you need to find a homeowners insurance policy that meets your needs, but how do you know if a policy is the right one for you?
Recent Reviews
Sarah P., Sep, 26 2023
Jay was very informative and quick to respond to any and all questions I had.
Michelle M., Sep, 23 2023
Jared was awesome! Super nice and patient. He was very knowledgeable.
Matthew L., Sep, 23 2023
Excellent service
Sharon C., Sep, 22 2023
Jay was a great help and he explained the policy in full detail so I wouldn't be confused
Shelia I., Sep, 22 2023
He explained everything to me and was able to get me a policy with no problem.
Sara B., Sep, 18 2023
Great customer service, above and beyond getting me better insurance rates.
Linda G., Sep, 17 2023
The speed of response and professionalism
Ryan B., Sep, 11 2023
Eric was a fantastic help and a pleasure to talk with.
Aaron C., Sep, 11 2023
Responsiveness and the Amount of money saved.
Silas O., Sep, 10 2023
Great service and a genuine want to help us save on rates!
Patricia S., Sep, 09 2023
Robert Spent time not only getting to know me and what I needed, but also explaining what was best to cover different scenarios. I was happy I was referred to him. I will also refer him going forward.
Laura S., Sep, 03 2023
Thor was very nice and answered all my questions!
Clara C., Aug, 31 2023
Robert was aways ready to answer all my questions and concerns at any time of the day and was knowledgeable.
Michael L., Aug, 25 2023
Jay was excellent.
Temeika W., Aug, 24 2023
The bundle package with my vehicles and home insurance was set at a great price!!!
Judith M., Aug, 22 2023
timely response, professional service all aroumd
Robert N., Aug, 15 2023
Because of the efficient work Jay did.
Matthew W., Aug, 13 2023
Very helpful and communicative. Willing to take the time to discuss different policies, answer questions, and find the right policy for me.
Jacob K., Aug, 11 2023
Jay is very responsive and knowledgeable
Phoebe S., Aug, 11 2023
Timely responses and was provided with adequate insurance on my future home! Jay allowed me to go through the insurance process completely stress-free
Jason M., Aug, 04 2023
Jay was awesome! He provided a same day quote and communicated clearly throughout the process. I will be going back to Jay for insurance needs in the future. 5 star service!
Zachary B., Aug, 02 2023
Robert made everything clear, concise and easily understandable, as well as double checking the address to make sure that I received the best quote and coverage possible.
Paul R., Jul, 25 2023
Efficient, great communication
Dorothy M., Jul, 25 2023
Efficient, good communication
Armen G., Jul, 21 2023
He is very personable
Lauren E., Jul, 20 2023
Quick, helpful responses and the best rate!
Anne M., Jul, 19 2023
Prompt and easy service
Graeson C., Jul, 18 2023
My agent, Jay McElveen, made this experience one that I would recommend to everyone I come into contact with. From the moment I called him he was professional, personable, got my quotes back to me in a timely manner and helped me get set up all within 48 hours of me asking for a quote. He walked me through the process and answered any questions I had. I am so thankful for his expertise and am excited to be a client of his and Goosehead's for the years to come!
Christopher S., Jul, 14 2023
The ease of service, expertise and personality of Jay.
Julie G., Jul, 13 2023
Customer friendly; responsive; shopped best rates; highly professional.
Molly H., Jul, 11 2023
Jay really took the time to get to know my wife and I during multiple phone conversations. He helped explain the coverage and answer all of our questions.
Melissa M., Jul, 10 2023
easy process to get quotes
Leigh H., Jul, 10 2023
Jay has been very helpful and friendly to do business with. I had a question and shot him an email and he immediately called me happy to answer any questions I had about my new home insurance policy. He was highly recommended to me and I will be sure to pass on that recommendation! Thank you Jay!
Michael D., Jul, 02 2023
Great service and responsiveness. Great deal found
Nicholas J., Jun, 30 2023
great service
SAISUDHA K., Jun, 29 2023
Robert is very diligent, professional and adhere to all commitments in terms of schedules and provided options to choose...
Gina T., Jun, 27 2023
Robert Villante was phenomenal to work with. I appreciated his patience, kindness and his desire to help me and make sure that I was comfortable with the decisions I was making.
Kamal M., Jun, 24 2023
Jay went above & beyond to help me with securing my HOI.
Brentley M., Jun, 22 2023
Robert Villante was great to work with.
Dustin H., Jun, 22 2023
Jay was great to work with. Efficient and informative.
Sierra S., Jun, 18 2023
Robert was very helpful he was able to break down all the things that the insurance covered and he gave me a great price. He was very professional and answered all my questions.
Elena A., Jun, 18 2023
Robert was great! Very helpful and responsive.
Wardah J., Jun, 15 2023
quick respond, and best deal!
Samuel G., Jun, 08 2023
Great communication, great service, great info, made everything really easy for a first timer.
Wanda H., Jun, 07 2023
Jay was awesome!!! Pleasant, easy to talk to, knowledgeable and very friendly!!!
Catherine B., Jun, 05 2023
thorough, quick,knowledgeable .
Jennifer L., Jun, 03 2023
Responsiveness, clear communication, results
Girts B., Jun, 02 2023
Quality of service, quick, thorough attentiveness as well as forward thinking in regard to my insurance needs.
Angelo A., Jun, 01 2023
The service was quick easy and very efficient. Jay guided us through everything we needed.
Andrew W., May, 30 2023
Quick, easy and answered all out questions. All electronic as well
Austin R., May, 11 2023
Jay was extremely helpful and thoughtful throughout the insurance process
Amanda P., May, 09 2023
Jay McElveen was so helpful! He was very quick to respond to my questions and he got me the best rate.
Erin N., May, 07 2023
Jay was great, easy to deal with, got me what I need right away. I would Highly recommend him.
Kaleb M., May, 05 2023
Great Service
Linda C., May, 04 2023
Robert was very helpful.
Catherine B., May, 04 2023
Good customer service Good rates
Jeannie A., May, 02 2023
Jay was outstanding to work with.
Justice V., Apr, 25 2023
It was easy to review and confirm the coverage I required, and the cross-communication with all parties involved was seemless.
Wanda H., Apr, 25 2023
Robert was very helpful in answering my questions and making sure that I understood the process. I was pleased with the insurance that he found and quoted to me. He was patient through my questions and I appreciated his helpful attitude.
Heather T., Apr, 24 2023
The rep was very professional
Candice W., Apr, 24 2023
Jay was very helpful and responded to my questions in a timely manner.
Ricardo C., Apr, 22 2023
Excellent, fast and very friendly attention
Jade A., Apr, 21 2023
Jay was great! He was immensely helpful in navigating this tricky industry and we're very happy with the plan that he's helped up tailor.
Lauren R., Apr, 20 2023
Quick and efficient
Lyndsey P., Apr, 18 2023
Jay McElveen was extremely prompt and easy to work with, will definitely recommend!
Jessica C., Apr, 14 2023
Super responsive and informative!
Kimani K., Apr, 08 2023
Great service
Joseph E., Apr, 04 2023
Jay was able to reduce my monthly expenses on car insurance and home insurance. He was very friendly and responsive. Would highly recommend!
Sasha W., Mar, 25 2023
He quickly took care of the situation I called about and was very professional.
Uday K., Mar, 24 2023
Agent Jay understood my requirement and provided the best possible solution
Vivek T., Mar, 22 2023
Jay was very timely in communication (within minutes) and found a great policy the first day I contacted him.
Sweety S., Mar, 22 2023
Jay was very timely in communication (within minutes) and found a great policy the first day I contacted him.
Stephen D., Mar, 18 2023
Jay was very professional and timely in all his responses. He was able to really help me decide what coverage made the most sense for my family.
Jasdeep C., Mar, 17 2023
Kindness the way he spoke and guided me with the prossess and gave me a good quote the very next day
Thomas D., Mar, 16 2023
I was not available at the time I got the call from the representative. He was kind and courteous and understanding.
Kawaljit C., Mar, 15 2023
got great service and good price
Neal M., Mar, 12 2023
Jay was able to give us an excellent quote with the best rates for what we needed. He was also knowledgeable and gave us non-biased, low pressure advice about several other quotes we obtained. I highly recommend Jay and will refer anyone I know looking for home insurance to him!
Justin R., Mar, 07 2023
Great communication, always answered any and all questions I had!
Ethan D., Mar, 01 2023
Robert was communicative, friendly and thorough. He made everything effortless for us and got us great deals which will save us lots of money.
Timothy P., Feb, 24 2023
Jay made it a quick and easy process.
Paris C., Feb, 14 2023
Excellent customer service, very responsive, good quote.
Catherine P., Feb, 13 2023
Jay McElveen is fast, responsive and knows his stuff. He brings advisory and service - a rare combination in this day and age. Thank you, Jay!
Geraldine M., Feb, 11 2023
Immediate response, excellent and professional service, and found a great price for my policy
Antione W., Feb, 07 2023
Robert was very helpful
Liisa B., Feb, 03 2023
Jay was helpful, polite, quick to respond, and got me all set up right away. Great experience!
Andrea P., Jan, 26 2023
Great service. Quick answers Found ins at half of what I've been paying.
Carmen F., Jan, 21 2023
We have received excellent service, would recommend to anyone looking for insurance service.
Luis R., Jan, 21 2023
It is a very personal decision. Still, word of mouth is the best advertisement!
Alvonia B., Jan, 14 2023
Personal service with our best interest in mind; not some company. Jay and his team are the only insurance company I'll use. Referring everyone I know. Great job Jay.
Joshua C., Jan, 12 2023
Jay was a great help and got us what we needed quick.
Kenneth B., Jan, 09 2023
Jay McElveen responded quickly to request for information. He spent time answering questions and provided guidance on insurance needs.
Matthew S., Jan, 06 2023
Great service and affordable rates.
Dayana H., Dec, 29 2022
A friend referred me to Jay as I needed new homeowners insurance as soon as possible. He emailed me back very early the next day and I had new coverage by 2pm. He had the sense of urgency and knowledge I needed!
Dmitriy A., Dec, 23 2022
Jay was very knowledgeable and helpful. He answered all of my questions.
Keena A., Dec, 23 2022
Jay was SUPER helpful
Haynes W., Dec, 19 2022
Personable and professional service with excellent advice and communication.
Kelly V., Dec, 13 2022
Fast responses, great communication, and provided competitive options.
Alan S., Dec, 11 2022
Very professional people. Nice also.
Willie B., Dec, 06 2022
I am satisfied so far.
Sharon S., Nov, 30 2022
Jay MCElveen is exceptional! He got in contact with me and work the case very fast. I highly recommend him for further quotes. Thanks Jay!!
Patricia E., Nov, 14 2022
Quick/ friendly/ responsive. Thanks!
Amber C., Nov, 10 2022
Was very helpful!
Mark H., Nov, 09 2022
Excellent, professional, prompt service!
Brian K., Nov, 02 2022
Jay is the BEST!
Joshua E., Nov, 01 2022
I don't have many conversations around home insurance.
Christopher L., Oct, 27 2022
Jay provides very friendly, prompt service. His communication skills are excellent and he presents options in a detailed, clear and concise manner. I will highly recommend Jay to others who may be seeking a superior insurance agent.
Ashley H., Oct, 14 2022
Jay listened to what I wanted and delivered. He was able to answer all of my questions and get exactly what I was looking for.