Need help with an existing policy?
Contact My Team
About Daryl
Daryl Goines is an agent with Goosehead Insurance located in Sanford,  NC. Daryl  joined Goosehead because of his unwavering commitment to take care of his clients. Using cutting edge technology to shop with dozens of "A" rated insurance companies in just a few short minutes, he is able to find the right coverage at a competitive price. He takes the time to review all of the options and customizes a policy based on the unique risks and desires of each client. After finalizing an option, Daryl is backed by a service team that has the highest client loyalty rating in the industry. Request a quote from Daryl and you will quickly understand why Goosehead is one of the fastest growing distributors of home and auto insurance in the United States.
States Licensed In: NC, SC, GA, VA, AZ
Connect
3104 South Horner Boulevard
Sanford, NC 27332

Languages spoken:
English
Hours:


Download contact info

Follow me
We've got you covered,
and then some.
Homeowners Insurance >
Auto Insurance >
Flood Insurance >
Renters Insurance >
Condo Insurance >
Landlord Insurance >
Motorcycle Insurance >
Boat Insurance >
RV Insurance >
Life Insurance >
You've got the best of the best.
Meet the team.

Armando Palacios
License #: 18086147

Aaron Lawson
License #: 19193852

John Mcdowell
License #: 17980889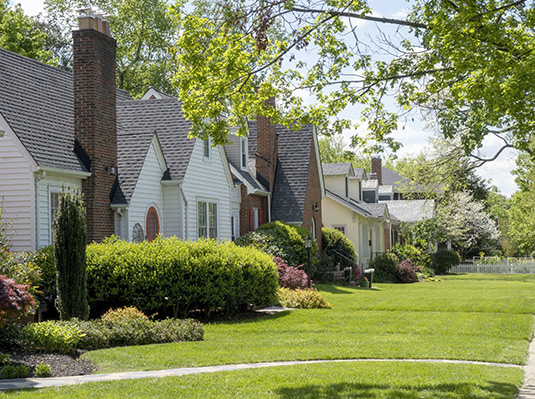 HOMEOWNER INSURANCE
Homeowners Insurance 101
After looking at dozens of houses you found a property you love. You've managed to come up with a down payment, get approved by a lender, and started wrapping your knick knacks in newspaper. Now you need to find a homeowners insurance policy that meets your needs, but how do you know if a policy is the right one for you?
Recent Reviews
Mario S., Sep, 18 2023
Good service
Angelica C., Sep, 16 2023
Excellent service and very knowledgeable
Jose A., Sep, 15 2023
Armando was very helpful and knowledgeable.
Zuwena W., Sep, 13 2023
Customer service was great
Abigail P., Sep, 12 2023
Armando was helpful, quick and thorough! I appreciated him through this process!
Rolando D., Sep, 09 2023
Smooth transaction and that your representatives or agent were helpful and very professional.
Marva B., Sep, 01 2023
Great service!!
Rebeca D., Aug, 26 2023
Armando was very helpful and quick to give us a quote for our home. He explained everything in great detail and easy to understand! Highly recommend
Jonathan R., Aug, 25 2023
Armando was great! Took care of all my questions and was very quick to get back to me with different quotes. He has stayed in contact throughout the process and has been extremely friendly and helpful.
Katherine A., Aug, 24 2023
The customer service was great! Despite my continued questions, he had a lot of patience.
Genesis D., Aug, 12 2023
I look for the best option for me. he has excellent customer service
Carmen N., Aug, 10 2023
Aaron was quick to respond and provide options. Made the process easy to understand; very professional, friendly,l and likeable
Sean O., Jul, 12 2023
The service was good and it was easy.
Michael B., Jul, 10 2023
Great rates. Prompt service
Jacqueline C., Jul, 08 2023
He was very professional and helpful. Even though information changed, Aaron provided a new selection very promptly.
Maylene M., Jul, 08 2023
Armando was amazing! Helped my dad earlier in the year and now was able to help me!
Kevin M., Jul, 08 2023
Armando did an amazing job!! Very helpful!!
Carlos C., Jul, 07 2023
Everything works well with Aaron
Philip B., Jul, 06 2023
Competitive price/coverage. Aaron made it easy to choose with his clam demeanor and clear explanation of the services offered. I basically made my choice after talking to him. 5stars.
Rowan P., Jun, 30 2023
Aaron was amazing, incredibly helpful and answered all my questions! He got us an amazing rate with great coverage!
Shannon T., Jun, 28 2023
He was very helpful and saved me some much on my insurance. John was very knowledgeable about different insurers and what was best for us!! I will be sending customers his way!!!
Edrina B., Jun, 25 2023
He's an excellent salesman.
Osaffo J., Jun, 22 2023
great service and insurance rate.
Walter S., Jun, 21 2023
Very professional.
Robin H., Jun, 20 2023
Communication. Professionalism. Knowledge. Armando was great!
Travis D., Jun, 16 2023
Very professional
Vanessa D., Jun, 14 2023
After struggling to find an insurance on my own, I contacted Armando and he was superb! He explained in detail what coverage I was getting and even taught me a couple of new things about my policy/coverage. He made the entire process super simple and quick! 10/10 service!! :)
Robert E., Jun, 14 2023
Quick Work
Cathy F., Jun, 13 2023
Corey was very knowledgeable, professional and experienced in finding the best insurance for my needs. I can't brag about him enough and I will refer him to anyone needing insurance. P.S. Give him a raise.
Scott D., Jun, 13 2023
Corey was thorough yet concise. He followed up to make sure I was on track with the insurance aspect of the whole home buying experience. He also offered honest advice as to which policy was right for me.
Alireza N., Jun, 06 2023
Professionalism,knowledgeable,friendly,helpful all around very good thank you.
Breck H., Jun, 05 2023
He was friendly, trusting, kind and had a generous portion of Compassion and he had a season of humor I really appreciated. I would and will refer him to my friends if they have need.
Julian S., Jun, 04 2023
Aaron went through everything seamlessly and had great customer service! He really knew how to make a connection!
Barbara K., Jun, 03 2023
Great customer service
Amy B., Jun, 02 2023
So easy to work with - made my life easier!
Nadie S., Jun, 02 2023
Very understanding and knowledgeable when providing the run down of the insurance policy. Very polite on the phone. Would strongly recommend to anyone!
Emily M., Jun, 01 2023
He was super helpful.
Ezekiel S., May, 10 2023
Absolutely professional and smooth experience also very fast and proficient
Raul V., May, 10 2023
Armando was very friendly and knowledgeable and made me feel that I was in the right hands as well as giving me a good deal
Roman E., May, 07 2023
Aaron was clear, knowledgeable, and polite.
Ashley S., May, 04 2023
Armando was quick and efficient and provided us with exactly what we were looking for.
Tatianna S., May, 04 2023
Armando was great he explained everything wasn't pushy and very patient
Brittany K., May, 04 2023
Corey has been GREAT!! Absolutely the best experience.
Alejandrina G., May, 03 2023
I was very satisfied with the cervices of the agent
John L., Apr, 27 2023
Arron was a great help in a time of need
Lizbeth G., Apr, 27 2023
Armando Palacios has been extremely helpful, finding the best coverage and price for us! He has answered all my questions, and very clear with instructions. Highly recommended!!
Heather M., Apr, 20 2023
Friendly service, great rate.
Jason N., Apr, 18 2023
Corey explained all the options I had, listened such that he understood my needs, and was not pushy.
Jose A., Apr, 18 2023
Very professional He gave me a good deal
Ryan J., Apr, 17 2023
Armando is AWESOME!
April L., Apr, 16 2023
Armando was very thorough, honest, and helpful. His help was appreciated.
Edilberto V., Apr, 15 2023
Muy amable
Eddie P., Apr, 10 2023
He really took the time and worked us a great deal for home owner insurance. Looking forward to working with him on auto insurance soon. Thank you John. The Palmer's
Chris J., Mar, 29 2023
Knowledgeable and easy to talk too.
Gloria M., Mar, 25 2023
I like the service
Harry F., Mar, 19 2023
Superb Customer Service!!!!
Alanna J., Mar, 18 2023
Armondo was very thorough and took the time to explain all the coverage pieces.
Zackary C., Mar, 17 2023
Great customer service and very knowledgeable
Kelly C., Mar, 15 2023
Corey was very personable, knowledgeable and was able to find me the best rate possible. He made my policy easy to understand and was super helpful throughout the entire process.
Napoleon G., Mar, 02 2023
Corey Mullen--hard charger! Pushed the needle A LOT further in <1 hour as compared to another insurance agent did in 2 days. Really transparent and available, despite familial obligations. I do not know who his supervisor is, but MAN, MAN, MAN...get this guy fast-tracked to a promotion please!
Eduardo D., Feb, 23 2023
Very helpful! Highly recommended!
Esther G., Feb, 22 2023
Excellent customer service.
William G., Feb, 22 2023
Corey has been the epitome of customer service. He has explained every step in great detail to make sure we understand and are comfortable in making the best decisions for u.
Teri L., Feb, 20 2023
Aaron, was very professional, very patient and knowledgeable. He made me feel comfortable going through this process. He was very attentive, and never left any question unanswered.
Christina K., Feb, 20 2023
Very thorough and excellent experience
Eleaser B., Feb, 19 2023
Corey was on point and answered every question I had. He listened to my needs and had a great quote within in minutes. Glad I called him!
Melissa Q., Feb, 19 2023
Armando was super helpful!
Jorginia P., Feb, 16 2023
Very informative and knowledgable!
Raynall H., Feb, 14 2023
Helped and made everything understandable in every aspect
Twanika C., Feb, 11 2023
Daryl was awesome with helping us. He made sure that we were informed before making any decisions and whenever we called on him for help with questions he never hesitated to help up. His service has been 100% wonderful!
Edward D., Feb, 10 2023
Very quick and got me the best price I could ask for, helps you and recommend me what's best for me on my end! And very polite
Dimcast L., Feb, 10 2023
My agent's level of service and the coverage I received at an affordable cost.
Fernando R., Feb, 08 2023
Armando was excellent!!!!
Judy C., Feb, 08 2023
Great customer service
David H., Feb, 07 2023
He was really great
Joseph G., Feb, 05 2023
John was very knowledgeable and helpful. He listened to my wants and needs and was able to make it happen.
Jimit J., Feb, 04 2023
Easy quick experienced, bought it in less than an hour with competitive rates
Sarah C., Feb, 03 2023
Aaron was great. Easy to talk with, quick and efficient. And I know from some research I did on my own that I got a great price.
Thomas L., Feb, 01 2023
Corey was awesome! Helped me a lot in walking through the process
Raymundo G., Jan, 29 2023
Friendly service, and the insurance policy has everything I needed.
Sharon H., Jan, 28 2023
John was very knowledgeable about the insurance and seemed to be not selling but informing us about what was available. Great experience!
Giovaun F., Jan, 26 2023
Armando Bernabe was great. He help me save over $600 on my home insurance
Nehemiah M., Jan, 24 2023
Aaron was very nice and courteous. He made sure that any and all questions were asked regarding my policy needs.
Erika B., Jan, 23 2023
He was interested in what I needed and made sure I was taken care of.
Susan W., Jan, 21 2023
Aaron was very professional, and at the same time, very polite and personable. He was able to find a policy for us that saved us over sixteen hundred dollars. We are more than pleased.
Ronteesha B., Jan, 20 2023
Corey Mullen is AWESOME!!!
Nina C., Jan, 18 2023
Aaron was professional, knowledgeable and met my insurance needs in a timely manner. He offered a wide range of carriers and balanced the insurance coverage with a reasonable expense. I have already referred him to family members.
Samantha L., Jan, 18 2023
Aaron was fantastic and answered all of our questions (which we had a lot of being first time home-buyers) and was very polite! I would recommend him to anyone 😊
Tania V., Jan, 14 2023
Armando was great, he answered all of my questions and found the best policy for my family!
Byron G., Jan, 13 2023
Armando was very helpful. He was able to explain the policy and answer all of our questions.
Gary K., Jan, 13 2023
Service and pricing were great
Darlene M., Jan, 11 2023
Like the service
Rudolph H., Jan, 06 2023
Justin W., Jan, 05 2023
Great service and great agents, Corey was very helpful!
Alexia D., Dec, 27 2022
Excellent customer service.
Heather H., Dec, 25 2022
Everything was efficient and helpful, I couldn't complain if I wanted to
Wilfredo T., Dec, 23 2022
Great customer service especially with giving information
John W., Dec, 20 2022
Initial conversation with agents. Hopefully he delivers as implied. Thank you
Dorothy M., Dec, 20 2022
Armondo checked all the boxes. He was VERY Professional
Rhina R., Dec, 20 2022
easy and fast
Rachel D., Dec, 18 2022
John was extremely helpful. We are in the process of buying a new home and it's been overwhelming. John took care of our homeowners insurance and even found us a lower rate for our vehicles. I've never used an agent before. I always call around to find the best rate. Never again! John saved me a lot of time and made this part of the process completely stress free. It's evident that he loves his job and even more important, enjoys helping people. I appreciate how patient he is with my many questions. Excellent customer service! Thank you John!
Christopher B., Dec, 16 2022
Very professional and took care of everything perfectly, great job Aaron!
Tatiana T., Dec, 16 2022
John was very helpful informative and honest
Alexis I., Dec, 08 2022
Armando was great, he was very quick and through. He took his time answering all of my questions and made the process extremely simple!
Balasubramanian A., Dec, 07 2022
professional approach, great communication.
Marsha G., Dec, 06 2022
Thorough and professional service
Chad M., Dec, 03 2022
Very helpful and honest guy. Explained everything to me very well and did a lot of research to save me the most money. Listens to exactly what you need and want. 10/10 definitely recommend and will send people to him. Thank you Aaron!!
Chad M., Nov, 29 2022
he was awesome with explaining my coverages! In the 30 years I've had insurance no one has explained what i was paying for! thank you john!!!!
Loise M., Nov, 23 2022
Knowledgeable and good customer service
Josue T., Nov, 23 2022
LA PERSONA FUE DE MUCHA AYUDA ,MOSTRO GRAN SEGURIDAD DE LO QUE DECIA
Alonzo H., Nov, 22 2022
I spoke on the phone with Armando. He immediately put me at ease. He has a great attitude which made me smile throughout the conversation. I love that he contacted me in a timely manner. My needs were met with total satisfaction without feeling like i was pushed. Armando presented me with options and allowed me to make a sound decision. I'd recommend this company to friends and family.
Amanda P., Nov, 21 2022
Armando is very professional and responds to all my requests in a timely manner.
Denise R., Nov, 15 2022
Corey was very pleasant and easy to talk to and explained things
Sergio R., Nov, 11 2022
Every doubt was solved.
TANESSA A., Nov, 11 2022
They are excellent and very professional
Edwin C., Nov, 10 2022
He was very clear on explaining everything to me.
Lorenzo M., Nov, 06 2022
Great service, each step was broken down and Highly recommend Armando and goose head
Steven T., Nov, 02 2022
Aaron Lawson was great to work with and he found the best policies and rates for our needs.
Loreen C., Nov, 01 2022
Corey was very thorough, professional and friendly
Kenya B., Oct, 23 2022
Daryl was friendly and courteous