Need help with an existing policy?
Contact My Team
About Gunnar
Gunnar Schultz is an agent with Goosehead Insurance located in Wilmington,  NC. Gunnar  joined Goosehead because of his unwavering commitment to take care of his clients. Using cutting edge technology to shop with dozens of "A" rated insurance companies in just a few short minutes, he is able to find the right coverage at a competitive price. He takes the time to review all of the options and customizes a policy based on the unique risks and desires of each client. After finalizing an option, Gunnar is backed by a service team that has the highest client loyalty rating in the industry. Request a quote from Gunnar and you will quickly understand why Goosehead is one of the fastest growing distributors of home and auto insurance in the United States.
States Licensed In: NC, MD, SC
Connect
1608 Queen Street
Wilmington, NC 28401

Languages spoken:
English
Hours:


Download contact info

Follow me
We've got you covered,
and then some.
Homeowners Insurance >
Auto Insurance >
Flood Insurance >
Renters Insurance >
Condo Insurance >
Landlord Insurance >
Motorcycle Insurance >
Boat Insurance >
RV Insurance >
Life Insurance >
You've got the best of the best.
Meet the team.

Macy Johnson
License #: 19012111

Daniel Woelk
License #: 17973082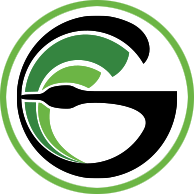 Nona Phelps
License #: 20063916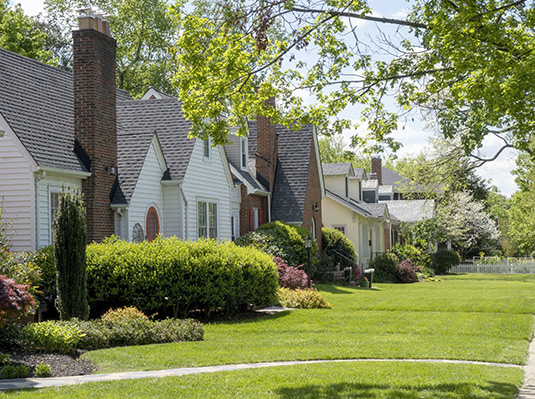 HOMEOWNER INSURANCE
Homeowners Insurance 101
After looking at dozens of houses you found a property you love. You've managed to come up with a down payment, get approved by a lender, and started wrapping your knick knacks in newspaper. Now you need to find a homeowners insurance policy that meets your needs, but how do you know if a policy is the right one for you?
Recent Reviews
Cynthia K., Sep, 28 2023
Gunner. He is a great agent that knows his insurance stuff front and back. He got me just what I needed and it was a smooth transaction from the start. He was also on the ball about staying in touch and explaining everything I asked. I never knew him prior to this but he has earned my trust and I hope to talk with him soon about taking over my auto insurance needs. I will certainly be referring others to his care.
Matt P., Sep, 28 2023
I had a slightly complicated situation and a number of questions all of which were answered quickly and professionally.
Maria S., Sep, 28 2023
Great prompt service from Nona!
James M., Sep, 26 2023
Prompt friendly service and a very competitive rate
Russell F., Sep, 22 2023
Very easy to talk to and helpful
Stephanie S., Sep, 18 2023
Nona was amazing. 10/10 best insurance experience I have ever had. I fully intend to keep her as our agent forever, she is not only highly skilled and personable, she is patient.
Angela R., Sep, 18 2023
Gunnar was very attentive and answered questions I needed, and was quick in giving me a quote.
Joseph V., Sep, 14 2023
Daniel Woelk was wonderful and very informed.
Therese P., Sep, 08 2023
I was very impressed by how Daniel Woelk listened to what I was looking for and helped me to get the insurance I wanted.
Jeremaiah C., Sep, 05 2023
Friendly service
Charles E., Aug, 17 2023
Nona was excellent throughout the entire process. Was very helpful in answering any and all the questions I presented. She ended up lowing my rate almost to what it was the year prior. I was very happy with my experience with her and will be using her any chance I have for future insurance needs!
Trevor B., Aug, 17 2023
Very quick and always answered any questions I had
Debbie D., Aug, 16 2023
Home owners insurance
Jonathan H., Jul, 28 2023
Good quality so far
Michael L., Jul, 27 2023
Agent was a big help. Took time to tailor the policy to my needs Cost compared to other policies. Everything was easy online.
Eric S., Jul, 21 2023
Nonna was extremely personable and easy to talk with. Truthfully, it was one of the higher quotes I received, but I elected to go with you guys because I feel comfortable with Nonna.
Clark L., Jun, 28 2023
It was an easy process. Our revised quote was done quickly and simple to finalize the items online.
Gregory E., Jun, 28 2023
Macy was very helpful, I'm moving from out of state and she went over everything and answered all my questions.
Matthew D., Jun, 27 2023
He was very accommodating and answered all of my questions. Wrote me a policy that gave me what I needed at a reasonable cost. Nice guy.
Anna P., Jun, 27 2023
Ease of communication and helpful in guiding us through the process.
John N., Jun, 18 2023
Gunnar was always responsive and provided the insurance at a reasonable price compared to others.
James A., Jun, 18 2023
Wonderful service
Tyler H., Jun, 16 2023
Very responsive.
Larry W., Jun, 15 2023
Seamless process, in switching insurance policy to GH.
Jennifer P., Jun, 10 2023
Great, fast service!
Kenneth K., Jun, 08 2023
Quick responses to questions
Dawn D., Jun, 06 2023
Great customer service
Rosemary R., Jun, 05 2023
Made it simple.
John C., Jun, 02 2023
Good price good communication
Colin K., Jun, 02 2023
Easy and straightforward communication.
Mary D., May, 31 2023
Gunner was very informative and helped get us the best quote price. It was also a plus everything could be done over text and email while I was working.
Anne M., May, 30 2023
Macy was accessible and knowledgeable and compassionate to my concerns.
Lynda S., May, 30 2023
Fast response time with quote. Courteous, professional and knowledgeable.
Frances B., May, 30 2023
Friendly very informative
Ronald M., May, 30 2023
Nona was very professional, listened carefully to my needs, and responded promptly. I was very satisfied with the policy she got me. Also, I highly recommended her to a friend of mine for his insurance needs.
James L., May, 10 2023
Terrific service and competitive quote!
Meghan G., May, 10 2023
Quick responses to emails and quick, easy process overall. Pleased with experience and pricing.
George R., May, 05 2023
Mr. Shultz was extremely personable and attentive. He is clearly customer focused abs worked diligently to meet my need for lowest possible premium.
Bobby M., May, 05 2023
very responsive.
Chris D., May, 01 2023
Excellent service and communication. Thank you.
Frank C., Apr, 30 2023
Customer Service plus Fast, Resonable, and accurate quote
Steven R., Apr, 25 2023
Friendly, courteous service. Nona was pleasent and attentive. She'll honestly work to find you a decent price.
Eugene T., Apr, 24 2023
Service was professional, yet personable. Quick and timely response. Accurate explanation of options. Complete follow up.
Joseph C., Apr, 20 2023
Nona was very quick to respond after hours and craft a policy that evening. Very responsive to questions and explained policy well.
Reese H., Apr, 16 2023
Friendly and Professional, got me a rate at a great price.
Dylan M., Apr, 08 2023
Macy was absolutely amazing, she was very professional and extremely knowledgeable about anything and everything I asked.
George M., Apr, 06 2023
Nona responded quickly to my requests and was very pleasant and professional.
Jeffrey B., Apr, 05 2023
Prompt service.
Alicia A., Apr, 04 2023
She was fantastic! Very patient.
Ernie S., Apr, 02 2023
My agent was very happy 😊 and got me a better quote for my home insurance
Lawrence A., Mar, 30 2023
Nona was extremely very patient with us while we even shopped around other insurance companies. when we made the decision to go with her, she walked me through the process from the beginning to the end
Russell W., Mar, 29 2023
The help and explanation I received.
David H., Mar, 28 2023
Nona, working with her to go with a new agent and carrier was seamless. She understood what I needed and provided me with the information I needed to make an informed decision. She was very professional and discussed my concerns. I look forward to working with her again.
Robert M., Mar, 26 2023
ease of working with all needed
Jeffery C., Mar, 25 2023
Loved the service I received compared to other agencies.
Christopher S., Mar, 23 2023
Immediate response to my questions and Daniel listened very carefully to my needs
Masiel G., Mar, 17 2023
Macy was very patient with all of my questions and explained everything in a way that was easy to understand.
Joel C., Mar, 17 2023
very quick with response
Robert T., Mar, 16 2023
Swift, professional, personable and knowledgeable service. Easy to deal with!
James E., Mar, 10 2023
Nona was great. Covered all the bases. Saved me an astounding 2 thousand a year over my current policy
Haley E., Mar, 05 2023
10/10 would recommend!
Gregory S., Feb, 23 2023
Nona Phelps was very friendly and helpful to a person new to the area
Joseph H., Feb, 23 2023
Nona made an effort to shop around and get us the best price for our home and auto insurance.
Michael L., Feb, 17 2023
Nona was very professional, she was very informative. She was also very quick threw out the process. She had all the answers to my questions.
Luis H., Feb, 12 2023
Timely responses and reasonable prices. Professional and would highly recommend.
Donald S., Feb, 07 2023
Daniel Woelk is prompt and efficient!
Veronica T., Feb, 05 2023
Gunnar was prompt, and was comfortable contacting me via text being that I'm hard of hearing and phone calls can be frustrating/difficult for me. Thank you for being inclusive. Also, the process was simple and quick, and WAY LESS than I would've gotten on my own (I tried). Thank you!
Christina A., Jan, 31 2023
Great service
Brandie W., Jan, 27 2023
Quick responses, got the job done!!
Lorraine O., Jan, 26 2023
got a quick quote and everything went smoothly.
Doug B., Jan, 20 2023
prompt, price and knowledgeable
William M., Jan, 18 2023
Macy explained everything to us in a way we could understand! And she seemed very kind and caring; two qualities we really appreciate!
Bruce M., Jan, 14 2023
Gunnar provided OUTSTANDING customer service, was highly responsive to all my questions and found us a great rate for our homeowners insurance. I have already referred Gunnar and Goosehead to a friend who also lives in Winding River!
Cynthia K., Jan, 14 2023
Price
Ann-Marie G., Jan, 13 2023
Courteous and professional
Christopher F., Jan, 10 2023
Good communication, responsive and competitive
Ida M., Jan, 07 2023
She answered every question professionally and was quick with emails!
Richard M., Dec, 30 2022
Agent was knowledgeable about his product
Nancy R., Dec, 22 2022
Daniel Woelk has been amazing helping me every step to ensure all is complete with my new insurance.
Jacqueline L., Dec, 19 2022
Gunner was very helpful.
Nicholas R., Dec, 19 2022
Customer service and satisfaction
Billy K., Dec, 17 2022
Daniel answered all my questions and was very professional.
Keith P., Dec, 15 2022
Prompt and efficient service from Daniel Woelk
Lisa A., Dec, 10 2022
Gunnar was very helpful, friendly and I wanted to establish a relationship with a local insurance agent
Robertus V., Nov, 11 2022
Interaction with Macy was brief through text messaging but it was effective and to the point.
Alexis L., Nov, 10 2022
No complaints from me. :)
Ellynn R., Nov, 09 2022
Rates were so much better thsn State Farm. Accuracy and quick response was great.
Carolyn J., Oct, 29 2022
Gunnar found a reasonable price and was very professional and knowledgeable.
Bana F., Oct, 29 2022
Good experience with customer service with yous
Teresa P., Oct, 28 2022
Daniel was very informative on all my insurance needs. He took his time and helped me save some money. Will highly recommend him.
Robin F., Oct, 20 2022
Excellent rates, good explanation of coverages, and helped me be properly insured instead of over insured.