Need help with an existing policy?
Contact My Team
About Bill
Bill Smith is an agent with Goosehead Insurance located in Hamilton Township,  NJ. Bill  joined Goosehead because of his unwavering commitment to take care of his clients. Using cutting edge technology to shop with dozens of "A" rated insurance companies in just a few short minutes, he is able to find the right coverage at a competitive price. He takes the time to review all of the options and customizes a policy based on the unique risks and desires of each client. After finalizing an option, Bill is backed by a service team that has the highest client loyalty rating in the industry. Request a quote from Bill and you will quickly understand why Goosehead is one of the fastest growing distributors of home and auto insurance in the United States.
States Licensed In: NJ, NY, PA
Connect
100 Horizon Center Boulevard 1st and 2nd Floors
Hamilton Township, NJ 08691
(609) 630-4583
Languages spoken:
English
Hours:


Download contact info

Follow me
We've got you covered,
and then some.
Homeowners Insurance >
Auto Insurance >
Flood Insurance >
Renters Insurance >
Condo Insurance >
Landlord Insurance >
Motorcycle Insurance >
Boat Insurance >
RV Insurance >
Life Insurance >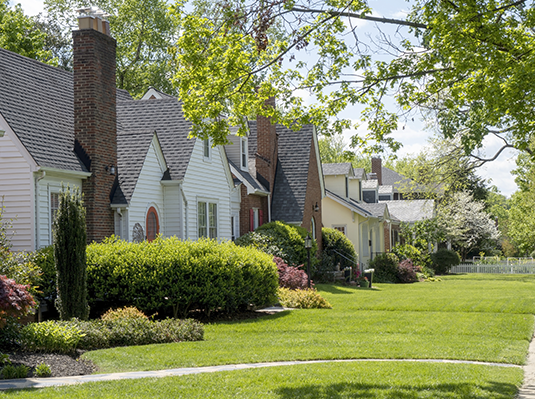 HOMEOWNER INSURANCE
Homeowners Insurance 101
After looking at dozens of houses you found a property you love. You've managed to come up with a down payment, get approved by a lender, and started wrapping your knick knacks in newspaper. Now you need to find a homeowners insurance policy that meets your needs, but how do you know if a policy is the right one for you?
Recent Reviews
Gina L., Nov, 18 2022
Ease of communication
Reina M., Nov, 17 2022
Bill was very knowledgeable and quick to assist in getting this process done
Diane L., Nov, 15 2022
Zack was outstanding. I was grateful for his knowledge and his patience with me. He tried very hard to get me the best rates for the most coverage.
Michael A., Nov, 10 2022
Quick, friendly service. Bill was great at communicating and very kind.
Reagan R., Nov, 05 2022
I really appreciate the way I was walked thru all the different types of coverage and was able to ask questions that he answered very knowledgeable. I would recommend, infact I am going to recommend him to my family. Thanks for everything good luck in Life and keep up the good work
Joseph T., Oct, 26 2022
Mr Smith was friendly and easy to work with, very knowledgeable and pointed me in the right direction for the policy I needed
Kris D., Oct, 22 2022
Zack had a Fast response and answered all my questions.
Annarella V., Oct, 22 2022
Beyond Fantastic! He goes above and beyond. Highly recommended. Professional, kind, talented, and competent. God bless.
Rosemarie W., Oct, 21 2022
Zack Cooper was more than helpful, he was knowledgable, personal, patient and kind.
Elizabeth W., Oct, 20 2022
Zack was honest and efficient with his service skills. Would highly recommend!
Anthony G., Oct, 18 2022
Bill was very helpful in getting me the coverage I needed and to walk through the policy
Jake B., Oct, 17 2022
Bill was courteous and listened to my needs to get me the best policy
Danielle N., Oct, 07 2022
Zack was VERY informative and seemed to genuinely care about the coverage & price for home & auto I was receiving & thoroughly explained & compared policies for me & answered every question I had. I have already told several friends & family members to contact him!
William H., Oct, 06 2022
Bill Smith! I'm saving money and he was very helpful in explaining every step of this new home I'm purchasing being insured.
William H., Oct, 06 2022
Bill Smith! I'm saving money and he was very helpful in explaining every step of this new home I'm purchasing being insured.
Angela S., Oct, 04 2022
I was mainly concerned that I was properly insured so not only was that accomplished, but I also saved money on both my home and auto policies. The Smith agency took the time to go above and beyond to suit my needs and that was very much appreciated.
Denise P., Oct, 02 2022
Rates and customer service.
Carol D., Sep, 23 2022
Bill was quick to respond, excellent communication, got better prices.
Winston P., Sep, 20 2022
Bill did he work, presented a product that fits my families needs and took ownership from start to finish.
Barbara P., Sep, 14 2022
Service and product were good.
Emanuel B., Sep, 09 2022
Zack was personable, professional, and responsive.
Diane P., Sep, 08 2022
Zack is very professional and very honest a pleasure working with him.
Ebony S., Sep, 01 2022
Great job explaining policy and awesome price
Frank N., Aug, 28 2022
Zach explained and answered all of my questions in a very clear, concise and professional manner.
Frank N., Aug, 26 2022
Zach is professional in every way and was able to answer all of my questions in a very clear and concise manner.
Shane H., Aug, 26 2022
Very helpful with the questions I asked!
Ronald S., Aug, 17 2022
My agent Zack Cooper. Zack was personal and very helpful.
Christine S., Aug, 16 2022
Quick response and great quotes.
Mercedita P., Aug, 11 2022
Zack is very professional and knowledgeable of his product. He responds promptly to all my inquiries. Great person to work with.
Gittens I., Aug, 11 2022
Everything was great
Tyler C., Aug, 10 2022
Professional, fast and reliable
Iris R., Aug, 09 2022
Customer service and responses are great!! Very informative
Lillian Z., Aug, 07 2022
I felt that my insurance broker was extremely helpful.
Edwin C., Aug, 06 2022
Prise
Milind P., Aug, 04 2022
Extremely knowledgeable agent that took his time to explain the different coverages and program. Represents Company amazingly, kind, friendly, great experience compared to others in business who over sell and pressure, Just a great guy that I will with pleasure and confidence refer others to. God bless. Milind
Jessica E., Jul, 29 2022
Zack took time to explain what the different points meant and checked for my understanding and okay before moving on.
Remya R., Jul, 20 2022
Happy with the quote he provided
Kathryn D., Jul, 20 2022
Excellent service, clear answers to our questions, very prompt and easy to reach. 10/10!
Elizabeth P., Jul, 14 2022
I read excellent reviews about your company and when I spoke with Mr.Bill he is excellent and helpful , thank you
Amy M., Jul, 13 2022
They were great and they listen to what you have to say.
Lauren M., Jul, 12 2022
Zack was so helpful and provided me multiple options and made everything very easy and seamless switching my insurance policy. I would send anyone to him for assistance.
Zackery C., Jul, 12 2022
Zack was super knowledgeable and helpful with picking the right policy for our engagement ring. Will be using Goosehead for all of our insurance needs
Peter T., Jul, 08 2022
The workers and the prices
Uriel M., Jul, 06 2022
Bill did a great job explaining all the coverages and was able to find me a policy that saved me a lot of money
Daniel M., Jun, 29 2022
Great service, very knowledgeable and understanding of my needs.
Kenneth G., Jun, 17 2022
Bill took time to explain everything and was very helpful in answering all my questions.
Aaron F., Jun, 10 2022
Bill Smith was very quick and responsive to my questions and requests.
Robert S., Jun, 08 2022
Zack's knowledge, patience and professionalism.
Marco P., May, 26 2022
very specific with the explanation of the insurance
Jean V., May, 21 2022
GREAT SERVICE
Samantha W., May, 20 2022
Quick and fast service. Clear communication. Sufficient policy
Christopher N., May, 13 2022
excellent customer service and best product
Jane B., May, 13 2022
Excellent service
John T., May, 05 2022
Bill was great
Susan L., May, 02 2022
Bill is great
Harinarine J., Apr, 30 2022
Very professional
Ergun C., Apr, 28 2022
My experience was great
Luis M., Apr, 25 2022
Bill has a great interpretation of customer service which made everything run smoothly.
Stephen F., Apr, 13 2022
Sales rep Zach was was extremely helpful after suggesting i can save money on my homeowner's. Provided an expeditious quote, followed with a call explaining the details. From there he took care of everything, the transition was quite smooth
Ian P., Mar, 29 2022
Great service.
Cristy M., Mar, 28 2022
Very fast and helpful
Dianne S., Mar, 28 2022
Bill was very patient and thorough with me. He answered all my questions.
Connor M., Mar, 25 2022
I have never had this great of an experience with a sales rep in my life. Zack was empathetic, thoughtful, and understanding of our needs. Zach continued the conversation with his great personality. I would highly recommend Goosehead to my family and friends.
Kevin G., Mar, 22 2022
Bill was amazing, always there to answer questions and was very quick.
Kevin G., Mar, 22 2022
Bill answered all my questions quickly and was always available. He found me the best rate and took care of everything for our mortgage. Thanks Bill!
Kevin G., Mar, 22 2022
Bill kept me in the process the whole time and was always accessible to all my questions. He found me the best rate and was very quick to answer all my questions. Thanks Bill.
Sarah A., Mar, 17 2022
Bill was great!
Mark P., Mar, 11 2022
Very knowledgeable and very professional.
Jefferson H., Mar, 10 2022
Excellent service, took lots of time to explain and did not push things I did not need or that did not make financial sense.
Hilbert L., Feb, 21 2022
Its like we've known each other for years, someone who is genuinely looking out for you and you know it!
Erika M., Feb, 17 2022
Bill is extremely knowledgeable, responsive and honest! Great experience.
David M., Feb, 07 2022
Great timing, availability, and knowledgeability
Nicholas S., Feb, 05 2022
Clear, helpful info, friendly service.
Jesse B., Feb, 03 2022
Bill was very helpful and got things moving very quickly
Justin C., Feb, 01 2022
Bill was fast and thorough and secred a policy that was both comprehensive and money saving.
Nathan L., Dec, 09 2021
With Goosehead I always recognize the transparency and goodwill that they bring to my needs. I never feel like I'm talking to a salesperson or someone trying to take advantage of my wallet. That makes all the difference.
Kimberly W., Nov, 17 2021
Wonderful customer service
Frederick G., Nov, 07 2021
I like Bill. He seems like a nice guy. Your insurance should be handled by a nice guy.
Michael S., Oct, 07 2021
Bill and his Goosehead team were creative and went outside of the box to make this transition seamless.
Charles A., Oct, 01 2021
My agent is very easy to understand and listens to my requests...best Ive ever had
Marc S., Sep, 20 2021
Bill handled everything. Very easy.
Kevin S., Sep, 10 2021
Customer service was excellent! Thanks bill!
Candace B., Sep, 03 2021
He was very professional and very friendly explained my policy's very well I would definitely do business with Bill again.
Aashish J., Sep, 01 2021
Bill was very helpful and nice to talk to. He answered all my questions patiently and worked to get me the best rate!
Chris P., Aug, 30 2021
I got lower priced insurance and it was easy and painless, what more could I ask for.
Edward S., Aug, 28 2021
Because Bill is a outstanding person who happens to be my son
Zackery C., Aug, 24 2021
Bill is analytical and knows the dirty details on everything insurance
Wayne D., Aug, 23 2021
Excellent and thorough customer service.