Need help with an existing policy?
Contact My Team
About Bill
Bill Smith is an agent with Goosehead Insurance located in Hamilton,  NJ. Bill  joined Goosehead because of his unwavering commitment to take care of his clients. Using cutting edge technology to shop with dozens of "A" rated insurance companies in just a few short minutes, he is able to find the right coverage at a competitive price. He takes the time to review all of the options and customizes a policy based on the unique risks and desires of each client. After finalizing an option, Bill is backed by a service team that has the highest client loyalty rating in the industry. Request a quote from Bill and you will quickly understand why Goosehead is one of the fastest growing distributors of home and auto insurance in the United States.
States Licensed In: NJ, NY, PA
Connect
52 New Jersey 33, Suite 6
Hamilton, NJ 08619

Languages spoken:
English
Hours:


Download contact info

Follow me
We've got you covered,
and then some.
Homeowners Insurance >
Auto Insurance >
Flood Insurance >
Renters Insurance >
Condo Insurance >
Landlord Insurance >
Motorcycle Insurance >
Boat Insurance >
RV Insurance >
Life Insurance >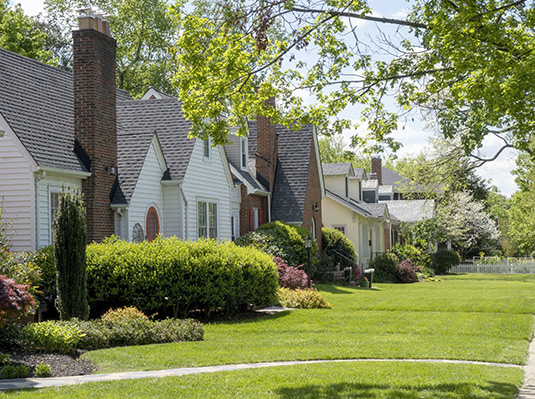 HOMEOWNER INSURANCE
Homeowners Insurance 101
After looking at dozens of houses you found a property you love. You've managed to come up with a down payment, get approved by a lender, and started wrapping your knick knacks in newspaper. Now you need to find a homeowners insurance policy that meets your needs, but how do you know if a policy is the right one for you?
Recent Reviews
James A., Sep, 28 2023
Excellent rates and people
Justin S., Sep, 18 2023
Bill, was really quick at getting a quote back to me and it was a great price
Vanessa F., Sep, 14 2023
Agent was very informative and helpful. Also had quick responses when I had a question.
Zachary B., Aug, 31 2023
Excellent care. Bill took time to understand my situation and needs, and recommended a solution that was on point and cost effective.
Chinedum N., Aug, 26 2023
Excellent
Thomas G., Aug, 24 2023
Bill is awesome in every way!
Ricky B., Aug, 22 2023
Fast acting to the task at hand.. What a quick turn around! Wonderful experience .. Thanks Zach!
Katie W., Aug, 18 2023
Zack provided excellent service and made the entire process quick, easy and seamless.
Brandon W., Aug, 18 2023
Zack provided excellent service and made the entire process quick, easy and seamless.
Avinash S., Aug, 17 2023
Good coverage and competitive rates.
Beverly J., Aug, 13 2023
The person I spoke with on the phone was very professional and answered my questions so I could understand.
Danielle A., Aug, 11 2023
Made getting home owner insurance a easy process thanks ….
Shelby E., Jul, 29 2023
Bill was wonderful he helped me lower my rates immensely!
Alexis H., Jul, 28 2023
Zack was really helpful and explained everything about the policies in great detail, making it easy to understand.
Casey S., Jul, 23 2023
Zack was very helpful!!
Joanna J., Jul, 20 2023
Helpful, caring and very quick with a response
Robert J., Jul, 18 2023
Home insurance quote
Natalie B., Jul, 06 2023
Bill was very helpful and answered all of the questions we had. He also got back to us very quickly.
Ronald A., Jun, 29 2023
Great to work with and very knowledgeable
Lisa M., Jun, 29 2023
Was very nice and knowledgeable. Easy to work with and I got my answers quickly.
Matthew S., Jun, 19 2023
Zach was very helpful and quick to reach out with updates/policies
Rishi P., Jun, 12 2023
Bill was friendly, knowledgeable and offer the best rates!
Sarah G., Jun, 05 2023
Zack Cooper was very helpful and was able to save me hundreds of dollars per year compared to my current policy.
Peter D., Jun, 02 2023
Fast, Easy, flexibility, Bill Smith exceeds my expectations.
Kenneth D., May, 30 2023
Bill Smith
Simran R., May, 30 2023
Bill Smith is excellent! Intently listened to everything I had to say, offered a wide range of suggestions, and walked me through what we could do to insure my new home. Very polite and enthusiastic about his job, and willing to go several extra miles to get me the coverage you need. Definitely recommending him to everyone I know who needs insurance!!
Krista C., May, 05 2023
Overall great customer service! Zack was friendly and professional.
Michael E., May, 04 2023
Excellent communication and follow up on Zack's part.
Jacqueline G., May, 03 2023
Bill was extremely helpful and informative, within the hour after our initial call he emailed over some estimates and purchasing was a smooth process.
Rachael B., Apr, 28 2023
Everything was quick and efficient and Zack was able to answer any and all of my questions without hesitation
Svetlana M., Apr, 27 2023
Bill provided outstanding customer care.
Tara D., Apr, 22 2023
Quick response, informative and helpful.
Erin M., Apr, 07 2023
Found a deal that beat competitors. Kind and quick to respond. Super helpful and knowledgeable, as well as available.
Pittman R., Apr, 06 2023
Zack was fast, efficient and easy to work with! The pricing was great too!
John G., Apr, 06 2023
Bill was very responsive and answered all questions about my policies
Jordan D., Apr, 06 2023
Very efficient and prompt got what i needed in minutes
David J., Apr, 03 2023
Great, prompt service; personable and concerned about our situation; friendly.
Marc A., Apr, 03 2023
The representative was very knowledgeable and explained it in a way that was easily understandable. Both these factors reassured me that I had the right policy with the right company.
Steven J., Mar, 30 2023
Very good service and answered all questions in a timely manner. Very professional.
Wilsonn E., Mar, 30 2023
Good customer service and affordable price
Kalief P., Mar, 21 2023
He was very professional! Great customer service
Ryan K., Mar, 17 2023
Bill was extremely helpful, informative and patient. He made the transition not only painless but fast and easy. There was no question that working with him and your agencies was the right and sensible decision. Thank You.
Tamara G., Mar, 15 2023
Zach was awesome!
Louis J., Mar, 09 2023
Absolute king of an agent!
Heather A., Mar, 07 2023
Papa's very helpful and accommodating and good prices
Bradley G., Mar, 06 2023
Ease of use. Zack was efficient, friendly and so easy to work with.
Angel G., Mar, 04 2023
Straight forward and to the point. He help get me the best and cheapest insurance policy with better coverage.
Sandra D., Feb, 24 2023
Zack did a great job explaining the policy to me. He patiently called me back at a more convenient time and I truly appreciated that. Thank you and looking forward to working with you in the future. -S. London
Michael S., Feb, 23 2023
Bill was polite, thorough, and professional.
Jermain M., Feb, 20 2023
Easy to work with. This is my first time with them so we will see in time if I would recommend them. Trust is built not given.
Alexandra R., Feb, 17 2023
Zack was great! He ensured to explain every detail regarding policies and answered all questions I had.
Charles D., Feb, 08 2023
I had a great experience with communication, availability, and responsiveness.
Aymen E., Jan, 26 2023
Great Service
Timothy V., Jan, 18 2023
I chatted with Zack.He was very helpful and answered all my questions and concerns.I believe he had my interest at heart and found the best coverage for me at a good price. Would definitely recommend, thank you Zack!!!
Delvy F., Jan, 10 2023
I really enjoyed working with Zack Cooper, and believe he did a good job
Alan H., Jan, 06 2023
David H., Dec, 15 2022
Bill was great!
Isaiah H., Dec, 15 2022
Great service
Maria C., Dec, 13 2022
Zach was the greatest guy to work with! There was NO question I felt silly asking as he was kind and patient. He also got me the CHEAPEST price !! I would deal with him again and yes recommend him to my family!
Alice Y., Dec, 12 2022
Was very satisfied.
Ramon M., Dec, 10 2022
Made it very easy with great communication.
Leslie M., Dec, 10 2022
Zac was very professional and explained things very clearly it was an awesome experience. He is fantastic
Keith H., Dec, 10 2022
Gave best price and professionalism
Angel M., Dec, 09 2022
Great rates, fast and professional
Michael S., Dec, 08 2022
Bill is an excellent insurance agent
Justin M., Dec, 06 2022
Helpful
Gina L., Nov, 18 2022
Ease of communication
Reina M., Nov, 17 2022
Bill was very knowledgeable and quick to assist in getting this process done
Diane L., Nov, 15 2022
Zack was outstanding. I was grateful for his knowledge and his patience with me. He tried very hard to get me the best rates for the most coverage.
Michael A., Nov, 10 2022
Quick, friendly service. Bill was great at communicating and very kind.
Reagan R., Nov, 05 2022
I really appreciate the way I was walked thru all the different types of coverage and was able to ask questions that he answered very knowledgeable. I would recommend, infact I am going to recommend him to my family. Thanks for everything good luck in Life and keep up the good work
Joseph T., Oct, 26 2022
Mr Smith was friendly and easy to work with, very knowledgeable and pointed me in the right direction for the policy I needed
Kris D., Oct, 22 2022
Zack had a Fast response and answered all my questions.