Need help with an existing policy?
Contact My Team
About Ryan
Ryan Fasano is an agent with Goosehead Insurance located in Rutherford,  NJ. Ryan  joined Goosehead because of his unwavering commitment to take care of his clients. Using cutting edge technology to shop with dozens of "A" rated insurance companies in just a few short minutes, he is able to find the right coverage at a competitive price. He takes the time to review all of the options and customizes a policy based on the unique risks and desires of each client. After finalizing an option, Ryan is backed by a service team that has the highest client loyalty rating in the industry. Request a quote from Ryan and you will quickly understand why Goosehead is one of the fastest growing distributors of home and auto insurance in the United States.
States Licensed In: NJ, PA
Connect
Languages spoken:
English
Hours:


Download contact info

Follow me
We've got you covered,
and then some.
Homeowners Insurance >
Auto Insurance >
Flood Insurance >
Renters Insurance >
Condo Insurance >
Landlord Insurance >
Motorcycle Insurance >
Boat Insurance >
RV Insurance >
Life Insurance >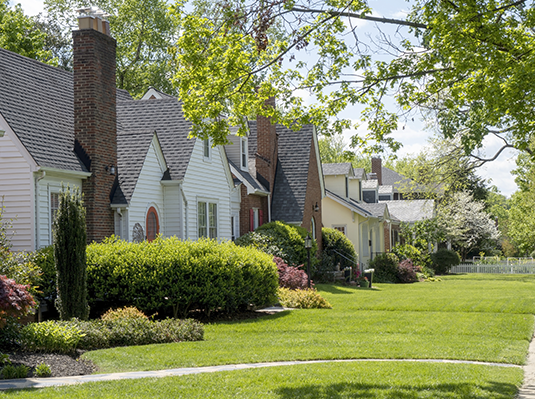 HOMEOWNER INSURANCE
Homeowners Insurance 101
After looking at dozens of houses you found a property you love. You've managed to come up with a down payment, get approved by a lender, and started wrapping your knick knacks in newspaper. Now you need to find a homeowners insurance policy that meets your needs, but how do you know if a policy is the right one for you?
Recent Reviews
Nicholas M., Nov, 14 2022
Sales rep, Ryan Fasano, was very knowledgeable about everything required. Made the whole process very easy and stress free
Angela M., Nov, 06 2022
Ryan answered all of my questions throughly. He was patient with the time I took to look things over. He got us a great rate and I could not appreciate his help more!
Michael C., Nov, 03 2022
Excellent research making an easy transition when changing insurance providers. Simple functions on app and simple identification of coverages displayed.
Zahin R., Oct, 29 2022
Available to help after business hours
Michele D., Oct, 14 2022
Ryan Fasano is absolutely amazing at what he does. He takes his time to explain and is patient. He does a great job helping one understand the coverages they are getting and more importantly, what they might need.
Christopher C., Sep, 16 2022
Efficiency and excellent communication
Shanna W., Sep, 01 2022
Customer service
Anthony F., Aug, 27 2022
Ryan was excellent and made the process very easy
Thomas W., Jul, 30 2022
Quick and efficient
Matthew C., Jul, 28 2022
Ryan is professional, knowledgable, and easy to communicate with. He took a stressful piece of our closing and made it easy.
Eduardo A., Jul, 05 2022
Excellent service and attentive
Teresa P., Jun, 30 2022
Ryan was efficient, helpful and found me a great policy!
Flavio C., Jun, 23 2022
Very good work
Dillon D., Jun, 09 2022
It was an easy transaction and Ryan explained every step
Roxanne V., Apr, 22 2022
Quick response time, great quotes and friendly service.
Terri J., Mar, 31 2022
Ryan was very good
Mohammad H., Mar, 31 2022
10
George C., Mar, 30 2022
Ryan Fasano is a complete professional! And a true gentleman !
Khushbu P., Mar, 25 2022
Economic premium and cooperative agent
Yonedy L., Mar, 22 2022
Very knowledgeable person
Luis J., Mar, 20 2022
Responsive and quick turnaround
Julie R., Mar, 19 2022
Ryan was attentive and easy to speak too. He was able to help me with my issue quickly and either good results
Latasha W., Mar, 15 2022
Ryan was very knowledgeable and patient with me as a first time home buyer. He explained all the services that he was offering in great detail. That was truly appreciated.
Lindsay M., Mar, 03 2022
Ryan is very accessible and knowledgeable
Scott J., Feb, 19 2022
I was extremely happy with the Service that I received from Ryan Fasano. I needed to secure a flood insurance policy, on my home in Ortley Beach, and needed a very quick turnaround. Ryan got it done immediately. He was very efficient and very professional.
Dorothy R., Jan, 28 2022
The agent was great!!
Carlos C., Jan, 21 2022
Ryan was fast and efficient
Jennifer R., Jan, 19 2022
great rates and service
Katlyn M., Jan, 13 2022
I am a first time home buyer and had so many questions. Ryan was amazingly patient and kind with me. Wonderful experience !
Diamond M., Jan, 06 2022
Very good
Ashley-Marie M., Dec, 23 2021
Informative. Easy to deal with.
Janee R., Dec, 20 2021
Ryan's service was nothing short of incredible!
Francia C., Dec, 10 2021
Excelent help
Laura L., Nov, 22 2021
service
Luis a., Nov, 18 2021
Very good service.
Lina P., Oct, 29 2021
Highly efficient and kind
Ondina M., Oct, 18 2021
The easy simple, comfortable and professional service provided by Ryan who was always attentive and responsive!
Jon S., Sep, 20 2021
Ryan was fantastic in follow up and communicating the different options I had
Jose M., Sep, 01 2021
Ryan was very fast and understanding of my needs.
Natalie D., Aug, 27 2021
He was very helpful and knowledgable.
Selina Z., Aug, 17 2021
Ryan has been very helpful and informative. He gave me a very good price for the insurance! Very good service!
Nicholas E., Aug, 12 2021
Ryan gave us the best policy for the best value.
Jonathan F., Aug, 06 2021
Ryan was not only efficient and super helpful, but really took the time to explain all that was involved with my policy. I didn't feel pressured but rather, very well-informed by the end of our discussion.
Monica P., Jul, 19 2021
Great Customer Service! Attentive, responsive, informative and prompt.
Michael M., Jul, 15 2021
Ryan did a fantastic job.
Anthony M., Jul, 07 2021
Ryan handled everything in a very efficient and professional manner. He answered any and all questions I had and mad it a simple and smooth process from start to finish. I would recommend Ryan and Goosehead Insurance to anyone! I will definitely be using Goosehead for all insurance needs in the future!
Ushma P., Jun, 30 2021
The great service and quotes.
Santiago O., Jun, 21 2021
Good services and explain to me everything about my home insurance
Irwin S., Jun, 17 2021
Knowledgeable and courteous agent who is very customer focus
Mark P., May, 23 2021
Great follow-up and ease of completion.
Yussif M., Apr, 12 2021
Very helpful, & professional
Joanna R., Apr, 08 2021
Ryan is very polite and extremely knowledgeable
Nazrul I., Mar, 28 2021
Rayan was very knowledgeable,helpful.always response very quickly.
Jacob S., Mar, 25 2021
Service was immediate and extremely fairly priced. Ryan was extremely cordial and helpful in fitting my needs for insuring my new home.
Adriana A., Mar, 25 2021
Great and quick service and quite
Patricia I., Mar, 18 2021
Fast, Easy and Great Price.... LOVE IT
Hugh V., Mar, 12 2021
Ryan was very knowledgeable, polite and easy to do business with.
Xavier C., Feb, 17 2021
Ryan Fasano. He is polite, knowledgeable, and really cares about his clients.
Cynthia M., Jan, 08 2021
Ryan was extremely helpful and polite!
Joseph C., Dec, 18 2020
Ryan is great!
Jackeline C., Dec, 13 2020
Great service, communication and pricing.
Ruben C., Dec, 13 2020
Ryan is a very professional person..
Ilona K., Dec, 03 2020
Ryan explained options very well, was prompt and responsive. And, the bottom line, of course, the policy he found offers good coverage at a good price. I don't think I would've found a better one even if I spent a lot of time looking.
Terry I., Dec, 02 2020
Ryan Fasano is very professional and helpful. Mr. Fasano was able to answer all my questions and guided me through the process of acquiring renters insurance seamlessly and painlessly. I will definitely be recommending him to my peers going forward.
Edison C., Nov, 14 2020
excellent experience with a agent Ryan Fasano thank you.
Ken J., Nov, 07 2020
Great communications and customer service. Ryan did what he said he was going to do. Find me the best coverage for the best price!
Bruce W., Oct, 27 2020
The best at customer service !!!
Ana C., Oct, 27 2020
Excellent customer service and knowledgeable.
Frank V., Oct, 25 2020
Good service and great policy
Frank G., Oct, 19 2020
I have been looking for better coverage for over a year now. Not only was Ryan able to get me a tremendous policy, but he was also able to beat the price! Great job Ryan and I will be referring others.
Ashley B., Oct, 13 2020
Professional, timely, and very helpful. Answered questions quickly and was very good at explaining the process as well as details of policys.
Robert C., Oct, 08 2020
Great customer service
Jose N., Oct, 08 2020
Clear and precise explanation of my insurance. Ryan Fasano to the time to explain my old coverage vs my new policy and its benefits. Very knowledgeable. I will definitely be recommending Ryan. Thank you.
Papa N., Oct, 03 2020
Price competitiveness and professionalism.
Wilson C., Oct, 01 2020
Very good job by Ryan thank you
Erick M., Oct, 01 2020
Satisfied
Frank P., Oct, 01 2020
Ryan was very professional and a pleasure to deal with
Jonny S., Sep, 20 2020
Very detail in his approach and explaining the information was important to me.
Victor M., Sep, 19 2020
I've been driving with my own insurance for about 12 years across multiple carriers. This is the first time that I have felt so positive about changing insurance. Ryan Fasano was the first agent I have ever encountered that explained insurance coverage and premiums with such diligence allowing me to truly understand his recommendation. This is the first time I've been compelled to refer an insurance agent to everyone I know.
Matthew S., Aug, 22 2020
The service I received in getting my new policy was top notch. Ryan was extremely helpful and easy to work with.
Genaro R., Aug, 21 2020
Great services
Jamie B., Jul, 16 2020
Ryan was amazing,thorough and very professional. He was easy to talk to and very knowledgeable.
Susan D., Jul, 16 2020
He was very helpful.
Daniel J., Jul, 14 2020
Ryan has done an excellent job shopping for our home and auto policies and explaining our coverage options.
Christopher P., Jul, 03 2020
Ryan Fasano is incredibly detailed and through with everything from walking us through the actual policy, to delivering all documentation in a timely manner. We've already begun referring friends and family to him. Thank you again!
Helene D., Jul, 02 2020
Ryan was friendly, professional, fast, and went out of his way to make sure that we understood our policies and had everything that we needed.
Michael M., Jul, 02 2020
Ryan was very informative and helpful in setting up homeowner's and car insurance for me.
Lawrence O., Jun, 11 2020
good service
Shirley H., Jun, 09 2020
Very polite and knowledgeable
Jenelee A., Jun, 08 2020
He was very helpful in my first time purchasing home insurance.
Alon A., May, 22 2020
Ryan was kind and professional
Tate V., May, 14 2020
Very informative explaining the various insurance options. Also saved by a tonne of money!!
Jennie L., Apr, 07 2020
Nice costumer service very helpful and nice thank u
Thomas C., Mar, 30 2020
From the minute i reached out to Ryan he was extremely helpful in helping me find a new homeowners insurance. He was able to quickly find me multiple quotes and helped answer and guide me to making a decision.
Edwin R., Mar, 13 2020
Ryan was super helpful, educated and responded very quickly to my questions about my quotes.
Nancy M., Feb, 18 2020
Broker was very efficient, answered all of my questions in a timely fashion, very professional and correct.
Leslie S., Jan, 27 2020
Ryan was very responsive and answered all the questions we had quickly and clearly. He was a pleasure to speak to. I will be recommending him to my friends and colleagues.
Robert T., Jan, 21 2020
Great Prices and Great Service by Ryan.
Matthew M., Jan, 13 2020
Excellent customer service!
Michael C., Dec, 16 2019
Saved me money and very personable
Ryan F., Dec, 11 2019
Excellent service
Jesse R., Dec, 11 2019
Professionalism and great personality