Need help with an existing policy?
Contact My Team
About Kevin
Our commitment to you, our customer, is simple... we provide comprehensive insurance solutions for your specific needs while giving the best customer experience in the industry. As a Goosehead Insurance Agent, I can shop with dozens of "A" rated (or better) insurance companies to find you the right coverage for the best value. With more than 30 years of business and risk related experience across many industries, fulfilling unique personal insurance needs for you and your family is second nature. We are a family owned and operated agency ready to help you with Home, Renters, Auto, Landlord, Life, Recreational (Boat, RV, ATV, Motorcycle, Snowmobile, Classic and Collectible Cars, and more), Flood, Earthquake, Umbrella coverage, and more. Reach out to us today, or simply click on the "Let's Do This" or "Get A Quote" buttons to get started with your comprehensive insurance solutions!
States Licensed In: NV, OH, TN, ID, NM, CA
About Lori
Lori Musico is an agent with Goosehead Insurance located in Reno, NV. Lori joined Goosehead because of her unwavering commitment to take care of her clients. Using cutting edge technology to shop with dozens of "A" rated insurance companies in just a few short minutes, she is able to find the right coverage at a competitive price. She takes the time to review all of the options and customizes a policy based on the unique risks and desires of each client. After finalizing an option, Lori is backed by a service team that has the highest client loyalty rating in the industry. Request a quote from Lori and you will quickly understand why Goosehead is one of the fastest growing distributors of home and auto insurance in the United States.
States Licensed In: NV, CA, TN, OH, NM, ID
Connect
9437 Double Diamond Parkway, Suite 18
Reno, NV 89521

Languages spoken:
English
Hours:


Download contact info

Follow me
We've got you covered,
and then some.
Homeowners Insurance >
Auto Insurance >
Flood Insurance >
Renters Insurance >
Condo Insurance >
Landlord Insurance >
Motorcycle Insurance >
Boat Insurance >
RV Insurance >
Life Insurance >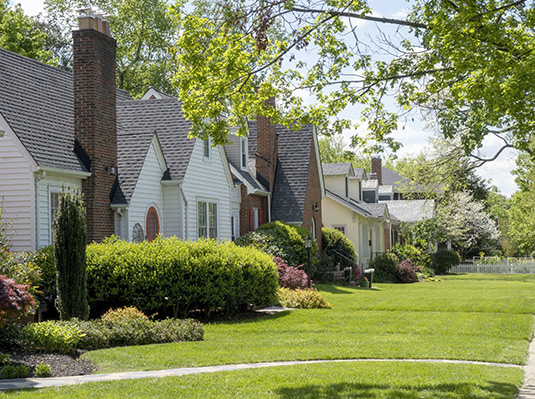 HOMEOWNER INSURANCE
Homeowners Insurance 101
After looking at dozens of houses you found a property you love. You've managed to come up with a down payment, get approved by a lender, and started wrapping your knick knacks in newspaper. Now you need to find a homeowners insurance policy that meets your needs, but how do you know if a policy is the right one for you?
Recent Reviews
James J., Dec, 02 2023
Lori gave me a competitive rate and gave amble time to answer all the questions I had. She also recommended a bundle policy, and saved me money on my auto insurance with better coverage.
Mandy P., Nov, 23 2023
Lori is quick and helpful. This transition for us has been easy.
Douglas A., Nov, 11 2023
Integrity, attentiveness to detail and knowledgeable
Sarah R., Nov, 05 2023
Extremely fast and friendly. Excellent service!
Tyson P., Nov, 04 2023
Lori was extremely helpful and very knowledgeable, she helped me with every step and found me an affordable policy with great coverage. Can't say enough good things.
Michael G., Oct, 27 2023
Fast. Responsive service
Jeffrey C., Oct, 26 2023
Very professional! - she processed our quotes promptly.
JOHN R., Oct, 14 2023
Great service, pleasant to work with
Paul P., Oct, 14 2023
Lori was quick to respond and very informative. Excellent communication.
Teresa T., Oct, 11 2023
Lori was great with communication and ease of switching
Julia R., Oct, 09 2023
Thank you, knowledgeable and courteous, just lovely person. Timely policy too
Ashleigh L., Oct, 05 2023
I enjoyed the experience and got a great insurance quote and policy.
Megan L., Sep, 25 2023
She was responsive and extremely helpful!
Tonya J., Sep, 21 2023
Lori did everything for me so it took away a lot of stress.
Kaushik P., Sep, 20 2023
Amazing, personalized service.
Marcia L., Sep, 17 2023
Professional, efficient, and follow up.
Beverly P., Sep, 11 2023
Agent very professional and knowledgeable.
David T., Aug, 31 2023
Timely. responsive, competent service!! Worked with CAL Fair to reduce my fire insurance!!! WOW!!! What service!!
Edwin B., Aug, 23 2023
friendly and knowledgeable
Julia R., Aug, 11 2023
Lori Musico was very helpful in answering any and all questions I had throughout the process.
Jeff P., Aug, 08 2023
Kevin was friendly and helpful
James M., Jul, 29 2023
Kevin found what I could not find, but what I was really looking for.
Kristin B., Jul, 27 2023
Communication. Committment. Courtesy.
Nicole R., Jul, 27 2023
Lori was polite, helpful and knowledgeable and made choosing a policy extremely easy. I will be sure to recommend her services to friends and family!
Nathan O., Jul, 19 2023
Great service
Julie R., Jul, 13 2023
Great service and information. Lori was very helpful.
Debra A., Jul, 13 2023
Lori gave me great help at a very difficult time!!!!
Larry D., Jun, 30 2023
Man the lady was on top of everything from the time we got started.
Wendy M., Jun, 08 2023
Communicated quickly with me and efficiently
Victor R., Jun, 07 2023
Lori was responsive and took care of our needs in just a day.
Kristin M., Jun, 06 2023
Lori was very helpful and prompt with responses!
Austin W., Jun, 06 2023
Kind, quick communication and a great quote!
James M., Jun, 02 2023
Lori was very helpful and cordial.
Theodore D., Apr, 26 2023
Lori was quick to respond and did what she said she would do and sending us a quote that fits are need was very timely.
Kathryn L., Apr, 18 2023
Great service by good people
Crystal S., Apr, 17 2023
Fast, very friendly, very efficient.
Douglas A., Apr, 14 2023
Lori was excellent to work with, explained all questions I had very clearly and concisely, and was completely professional throughout the process. Highly recommend!!!
Melissa S., Apr, 12 2023
Lori was very helpful in finding what I needed
Amy M., Apr, 10 2023
Great communication and promt!
Hua L., Apr, 08 2023
100
George K., Mar, 29 2023
I feel Keith helped us find the policies that fit our needs.
Earlene K., Mar, 29 2023
Keith explained all my options for the auto and homeowners insurance policies that I was interested in. We feel he found reasonable prices and very good coverage.
Nathalia C., Mar, 25 2023
Easy and fast process, great insurance rate , friendly representative
Desiree L., Mar, 17 2023
Kevin and Lori are so friendly and approachable. They were able to save me $500.00 a year and give me better coverage on my home. I will definitely refer them to all my friends and clients!
Gary C., Mar, 16 2023
Attentiveness, efficiency, friendliness.
Aria J., Mar, 13 2023
Lori has been very thorough, knowledgable and kind!
Wesley B., Mar, 09 2023
Great products and services. Lori is awesome!!
William S., Mar, 07 2023
Lori was great. Saved me money and gave me piece of mind about my insurance needs.
Dongjoon L., Feb, 28 2023
Kevin was very friendly and explained the benefits that I would get in details.
Alex G., Feb, 26 2023
Lori was exceptionally helpful and timely with getting us the quotes we needed and helped explain the specifics of the different policies and options she put together for us. I appreciate having someone I can trust guiding me through the insurance process as it can get confusing and a bit overwhelming!
Yun T., Feb, 23 2023
Quick reply, Friendly and knowledgeable
Kathy Y., Feb, 23 2023
We were turned down for coverage by our longtime agency and were referred to Goosehead by our loan officer. Everyone has been quick and friendly and so helpful!
Jennifer C., Feb, 14 2023
Quick, professional, informative
Jean A., Feb, 03 2023
Ms. Lori has provided exceptional customer service! She works efficiently and delivers what is promised!
Kimberly L., Jan, 27 2023
very helpful. great customer service.
James G., Jan, 25 2023
AAA service and cummunication.
Rafaela M., Jan, 11 2023
Excelent service
Emma B., Jan, 08 2023
Lori and Kevin Musico are wonderful to work with. Lori explained the policies and all of our options and guided us throughout the entire process.
Eric H., Dec, 20 2022
Lori Musico was very thorough. She explained the policy coverages and costs, and was very helpful in me developing an understanding of what I needed and what I subsequently purchased. She was very professional and knowledgeable.
Eric H., Dec, 20 2022
Lori Musico was very thorough. She walked me through each policy step by step thoroughly explaining the specifics of each component of the policies. All my selection were based on being informed of what I was selecting with no pressure.
Jerry H., Dec, 18 2022
Lori and Kevin are very knowledgeable. Made the process extremely easy. And saved us a bunch of money.
Robert C., Dec, 17 2022
The ease of getting the answers I need as well as the seamless transition to new carriers.
Bradley Z., Dec, 16 2022
Professional and courteous service.
David B., Dec, 12 2022
Lori was very helpful and provided everything we needed quickly and effectively and was so nice to answer all of my stupid questions...and not make me feel stupid. :)
Danny P., Dec, 08 2022
Relationship and promptness
Katherine L., Nov, 23 2022
Lori was great to work with!
Neal S., Nov, 18 2022
The process was made very easy. And we saved money.
Keli B., Oct, 22 2022
Excellent, thorough, kind service.
Dianne W., Oct, 19 2022
Great people -listened to my concerns and were able to offer a great deal for my insurance