Need help with an existing policy?
Contact My Team
About Sam
Sam Moore is an agent with Goosehead Insurance located in Columbus,  OH. Sam  joined Goosehead because of his unwavering commitment to take care of his clients. Using cutting edge technology to shop with dozens of "A" rated insurance companies in just a few short minutes, he is able to find the right coverage at a competitive price. He takes the time to review all of the options and customizes a policy based on the unique risks and desires of each client. After finalizing an option, Sam is backed by a service team that has the highest client loyalty rating in the industry. Request a quote from Sam and you will quickly understand why Goosehead is one of the fastest growing distributors of home and auto insurance in the United States.
States Licensed In: OH
Connect
7716-7720 Rivers Edge Drive
Columbus, OH 43235

Languages spoken:
English
Hours:


Download contact info

Follow me
We've got you covered,
and then some.
Homeowners Insurance >
Auto Insurance >
Flood Insurance >
Renters Insurance >
Condo Insurance >
Landlord Insurance >
Motorcycle Insurance >
Boat Insurance >
RV Insurance >
Life Insurance >
You've got the best of the best.
Meet the team.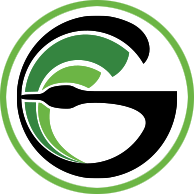 Nahom Abayneh
License #: 1475825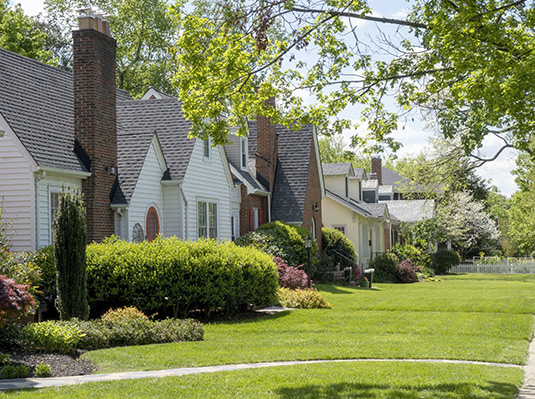 HOMEOWNER INSURANCE
Homeowners Insurance 101
After looking at dozens of houses you found a property you love. You've managed to come up with a down payment, get approved by a lender, and started wrapping your knick knacks in newspaper. Now you need to find a homeowners insurance policy that meets your needs, but how do you know if a policy is the right one for you?
Recent Reviews
Litisha T., Oct, 31 2023
great customer service
Jennifer S., Oct, 26 2023
Sam was great! He walked me through the whole process, discussed my options, and helped me make the best decision based on my needs and budget. He also handled the paperwork with my realtor!
Noemi C., Oct, 19 2023
Nahom is great with his communication
Birra N., Oct, 17 2023
Handled the matter in a timely pace, very helpful and transparent throughout the process.
Lynnette S., Oct, 17 2023
Friendly, knowledgeable & explained all coverages very well.
Tyler W., Oct, 09 2023
Nahom was great in addressing all of my questions and concerns throughout the quoting as well as switching process.
William D., Sep, 28 2023
Sam was fantastic to work with! He provided me with all the options for my home and auto insurance, with the all the explaination to make me feel like I was able to make an informed decision while saving money.
Patrick B., Sep, 23 2023
Agent Eli Kirk was very knowledgeable and patient in helping with questions about coverage
Daniel T., Sep, 14 2023
Not only did Nahom. Research the different companies to see the policies they would give me. He was very helpful with any questions I had was very professional and explained everything in detail to me. I enjoyed working with him and the company.
Emily R., Sep, 09 2023
Great experience! Thanks Sam
James C., Sep, 07 2023
Nahom A is very helpful and understanding also he answered all my questions and concerns.
Mark J., Sep, 01 2023
Lived working with Sam.
Catherine M., Aug, 28 2023
Sam was outstanding.. I had so many questions and he took the time to answer everyone. He explained things to me to where I could understand.. this is all new to me and he helped very much!
Nancy T., Aug, 25 2023
Our agent Eli Kirk established trust with us like we had with our first insurance agent years ago who sadly for us retired. The personal touch and trust means everything to us, and having someone local we can turn to.
Stephen T., Aug, 25 2023
Eli Kirk researched many insurance carriers and presented us with options that met our needs perfectly. He was professional and friendly. I have much trust in him for servicing our future insurance needs and would not hesitate to recommend him to my colleagues.
Margaret F., Aug, 25 2023
It was a good experience
Guillermo Z., Aug, 24 2023
good customer service.
Marsha H., Aug, 23 2023
Good price people are nice they try very hard to get what we need.
John F., Aug, 23 2023
Customer service & price
Stephanie H., Aug, 08 2023
Sam Moore is an awesome agent. I appreciate the time he took in explaining things to me. Thank you!
Ellen Y., Aug, 05 2023
Eli worked hard and got me a great quote for my rental property insurance.
Ryan M., Aug, 04 2023
Sam was wonderful to work with. He was very kind and accommodating of our schedule and stage of life. He was also incredibly knowledgeable and communicated so clearly what we needed to know. Also the end result; we increased our coverage while simultaneously reduced our costs.
Levi K., Aug, 03 2023
He was helpful, friendly and to the point
Hannah T., Jul, 28 2023
Eli was very thorough and got me a great policy that fits all of my needs!
Laura N., Jul, 26 2023
Fast and better prices
Marta V., Jul, 21 2023
The result of it. The agent worked so hard to find the best deal.
Erika M., Jul, 14 2023
Muy amable quien me atendió su nombre es Eli explicó cada paso y beneficio del servicio adquirido
Jill H., Jul, 01 2023
Customer service.
Amber L., Jul, 01 2023
Sam Moore was great to work with. He was quick and able to not only get us the home insurance we needed but found us great car insurance!
Alganesh A., Jun, 30 2023
10
Mystica G., Jun, 28 2023
Eli Kirk is good at his job!
Emma W., Jun, 28 2023
Eli was extremely helpful and knowledgeable. He took the time to explain each part of the policy to me and answered all of my questions. It is clear he cares about his clients. Thank you!
Anthony A., Jun, 27 2023
Nahom Abayneh is an excellent agent who understood the unique coverage I needed. Also, he was very helpful in getting my account setup
Rachel S., Jun, 15 2023
Eli was amazing! Kept me updated and informed the whole time!
Luci B., Jun, 10 2023
Very professional, spent so much time with me and didn't seem rushed. Great experience!!
Spencer W., Jun, 07 2023
great service, very informative and efficient
Robert E., Jun, 06 2023
Sam was very good to work with and really went the "extra mile" to help us on our insurance needs! I would recommend Sam/Goosehead insurance to anyone.
Laura M., Jun, 04 2023
Professional and took the time to explain.
Shanshan B., Jun, 01 2023
Great conversation! Very focused.
Renona P., May, 30 2023
Easy of contacting Eli. Easy to talk too.
Duane B., May, 13 2023
Working with India Green was wonderful!!!
Vannel M., May, 11 2023
Nahom was very supportive
Randy S., May, 10 2023
My agent was very helpful & got everything done extremely fast while doing exactly what I asked.
Spencer D., May, 08 2023
Excellent explanation of what the policy covered. Found very competitive quotes.
Ryan S., May, 07 2023
Nahom was very helpful. He explained every detail of the numbers and was very personable. He took his time answering my questions and I felt like our family was in good hands.
Colly 0., Apr, 30 2023
Fast, friendly service with clear responses
Aubrey G., Apr, 29 2023
This is the first time I have been in charge of my own policies and I had no idea where to start. I have friends that referred me to goosehead and Eli specifically. He made it so easy, I had no idea where to start!
Matthew S., Apr, 28 2023
Eli was very helpful
Glenn A., Apr, 13 2023
went the extra mile for me eli is great i look forward to working with him in the coming years with both home and auto
Paul R., Apr, 10 2023
Eli did a great job.
Sara H., Apr, 09 2023
Eli has been great to work with. Ver knowledgeable and he got us an amazing rate for both auto and home insurance.
Irina H., Apr, 08 2023
sam was very helpful and found a solution that worked overall when the problem couldn't be solved super easily.
Wambul W., Apr, 05 2023
Nahom provided excellent customer service. He took the time to explain the policy in detail and to answer all of my questions. I appreciate his thoroughness during our initial conversation. He made sure he had all of the facts and information needed to ensure I got the right coverage.
Maxwell H., Apr, 01 2023
Nahom was very helpful.
Amanda M., Mar, 23 2023
Nahom was very helpful and friendly. He explained everything to me and answered all my questions.
Taimur C., Mar, 20 2023
The primary reason for the score is Eli. He was exceptionally helpful, quite knowledgable on the offerings/products, extremely responsive (working in the late evening) and just a joy to work with. I'd work with Eli again in a heartbeat. Thanks for getting my home and auto placed!
Alfonso G., Mar, 17 2023
Busca la mejor oferta
Nairovis M., Mar, 17 2023
Busca la mejor oferta
Carly K., Mar, 16 2023
Eli Kirk was so helpful in getting me set up with my new renters insurance policy! He went over different coverage options, what they meant, and how much they would cost. He also gave me other options and ideas for other items we had of value to us in our home. We really appreciated his knowledge and his patience in going over the little details to make sure our personal things were covered! Would absolutely recommend Eli for your insurance needs!
Christie C., Mar, 11 2023
Very courteous and made sure I knew 💯 of all the coverage.
Jacob Z., Mar, 10 2023
Outstanding communication and explanation of everything
Royce R., Mar, 06 2023
Eli was awesome to work with. He understood my situation and made every possible effort to meet my needs. I wish everyone that is in a customer relations field would be as helpful as he was. He should be commended in my opinion.
Logan M., Mar, 04 2023
Eli Kirk
Ivan B., Feb, 07 2023
I received great services and attention to detail. The agent took the time to explain everything in detail.
Earl G., Jan, 27 2023
Just excellent service without feeling hassled.
Sharon M., Jan, 23 2023
Sam was very detailed and professional and explained everything word from word
Dhiren P., Jan, 19 2023
Sam was very helpful & explain all the insurance coverage in details.
Brianna W., Jan, 13 2023
Eli went above and beyond to explain the process and details of HOI to me (a first time home buyer)
David B., Jan, 11 2023
Great service
Jonathan H., Jan, 11 2023
Happy with policy value and price. Goosehead service and attention to detail need to improve.
Jean S., Jan, 10 2023
I appreciated Sam's attention to detail and explanation of the multiple options available. I will be recommending in the future.
Justus R., Jan, 05 2023
Eli did a great job on educating me on my options and made the entire process easy and painless.
Kyle P., Dec, 24 2022
Richard H., Dec, 19 2022
Nice, professional, well spoken and went out off his way to answer our questions. We appreciated his diligence in finding the right policies to fit our requirements.
Eugene F., Dec, 10 2022
Sam Moore is a very knowledgeable and professional insurance agent with excellent communication skills. I highly recommend him.
James M., Dec, 05 2022
Eli was very responsive, knowledgeable and had good follow up.
Sanhita P., Dec, 01 2022
Satisfied with the assistance provided by Sam Moore
Marlow C., Dec, 01 2022
Eli kirk was very knowledgeable and help find what we needed I would recommend to everyone
Micah L., Nov, 23 2022
Very informative and helpful. We were very happy with the policy we recieved
Jerisse D., Nov, 18 2022
Eli was so helpful, knowledgeable and above all saved us some money.
Constance G., Nov, 11 2022
Eli was friendly, professional and easy to work with. I have been matched up with good coverage and a large cost savings.
Tonya S., Nov, 11 2022
Rep was very knowledgeable and helpful
Carmelina M., Nov, 11 2022
Por que son muy amables y respetuosos con migo
Erika B., Nov, 07 2022
Super helpful and transparent throughout process. Explained everything in detail and provided recommendations on coverage levels.
Anthony R., Nov, 05 2022
Eli was a very knowledgeable agent.
Kimberly R., Nov, 05 2022
Great agent and Insurance products and pricing.
Marsela B., Nov, 04 2022
Curtessy,, kindness, accountability
Claudia L., Nov, 03 2022
Sam evaluated my current insurance and my expressed needs for a reputable carrier at a comparable cost and provided explanations and various options. I know he cared and took the time to provide great service.
Thomas L., Nov, 02 2022
Good service.
Ron S., Nov, 01 2022
Good pricing and reliable communication.
Denise J., Nov, 01 2022
At Goosehead, they care.
Tina J., Oct, 27 2022
Mr Sam was a big help, Patient and understanding helped me tremendously
Jose A., Oct, 15 2022
Eli walked me through the process with no pressure. Explain things that benefit me having as part of my policy that I was missing from former policy. I felt like he was honest to me when he was providing guidance