Need help with an existing policy?
Contact My Team
About Hari
Hari Swaminathan is an agent with Goosehead Insurance located in Mason,  OH. Hari  joined Goosehead because of his unwavering commitment to take care of his clients. Using cutting edge technology to shop with dozens of "A" rated insurance companies in just a few short minutes, he is able to find the right coverage at a competitive price. He takes the time to review all of the options and customizes a policy based on the unique risks and desires of each client. After finalizing an option, Hari is backed by a service team that has the highest client loyalty rating in the industry. Request a quote from Hari and you will quickly understand why Goosehead is one of the fastest growing distributors of home and auto insurance in the United States.
States Licensed In: OH, FL, CA, MI, TX
Connect
Languages spoken:
English
Hours:


Download contact info

Follow me
We've got you covered,
and then some.
Homeowners Insurance >
Auto Insurance >
Flood Insurance >
Renters Insurance >
Condo Insurance >
Landlord Insurance >
Motorcycle Insurance >
Boat Insurance >
RV Insurance >
Life Insurance >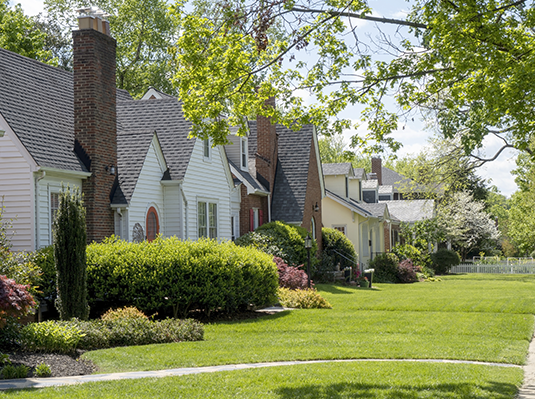 HOMEOWNER INSURANCE
Homeowners Insurance 101
After looking at dozens of houses you found a property you love. You've managed to come up with a down payment, get approved by a lender, and started wrapping your knick knacks in newspaper. Now you need to find a homeowners insurance policy that meets your needs, but how do you know if a policy is the right one for you?
Recent Reviews
Randall B., Dec, 04 2022
Dealing with Hari was so easy. He was incredibly responsive and extremely helpful. Best agency experience I have ever had.
Jason L., Dec, 02 2022
Hari did a great job with a challenging car and driving record.
Curt B., Nov, 15 2022
Hari was knowledgeable and provided excellent customer service.
Sunil N., Nov, 08 2022
fast service
Kendra L., Oct, 28 2022
Great communication and quick service
Deepan P., Oct, 26 2022
Good quote. Quick and efficient service
Michael C., Oct, 17 2022
Great service and communication
Regina G., Oct, 15 2022
Very knowledgeable and prompt service
Roy F., Sep, 25 2022
Service was impeccable and the solutions were perfect!
Mauricio C., Sep, 23 2022
Hari is always available and speaks the same language I do while respecting my time. He's definitely my go-to person every time I need anything with my insurance policies.
Sean M., Aug, 25 2022
Service
Brad B., Aug, 02 2022
They were super easy to work with and gave me the best rates.
Tejveer D., Jul, 20 2022
Very easy and quick process!
Parham T., Jun, 30 2022
Professional, knowledgeable, and efficient
Chase W., Jun, 15 2022
Hari went above and beyond to get me insurance while he was on vacation. I also saved a good bit of money and have better coverage than the prior quotes I received to using goosehead.
Cynthia R., May, 11 2022
Very responsive and provided great customer service
Erik M., May, 09 2022
Hari gave excellent customer service!
Erik M., May, 09 2022
Hari has great customer service!
Erica A., May, 09 2022
Henri was great
Erica A., May, 09 2022
I have had good and bad experiences with Goosehead over the past few years which has made me a little hesitant to refer people.
Christopher L., May, 03 2022
Great communication, friendly and great pricing options.
Christopher W., Apr, 24 2022
n/a
Ryan L., Apr, 20 2022
Hari is a true professional and is great to work with!
Mark L., Apr, 14 2022
Good service.
Fabian B., Apr, 13 2022
Outstanding service
Matthew S., Apr, 12 2022
fast effective and helpful thought the process
Daniel B., Apr, 12 2022
My agent Hari is the best.
Keith S., Apr, 10 2022
Amazing experience
Juan S., Apr, 08 2022
EXCELLENT SERVICE
Dan S., Apr, 02 2022
He was very helpful and knowledgeable
Kevin O., Mar, 28 2022
Timely responses and clearly demonstrated knowledge of insurance needs.
Sergio R., Mar, 23 2022
Awesome communication and experience
Kenneth D., Mar, 18 2022
Great communication! And excellent service!
Hernando G., Mar, 12 2022
Excellent customer service. 5 star
Erik B., Mar, 03 2022
easy as well as substantial savings over my vanilla policy with Geico
Daniel E., Feb, 19 2022
Hari was extremely helpful, efficient, timely, and patient as he guided me through the process. I'll certainly recommend him to anyone I know who has similar insurance needs.
Nagachandra N., Feb, 17 2022
Great Job, Thanks
Tyler H., Feb, 12 2022
Hari was very helpful!
Kenneth T., Feb, 04 2022
Hari turned over every stone to get me the best coverage for the best price.
Pragneshkumar T., Jan, 14 2022
quick and friendly service.
Gavin B., Jan, 10 2022
Hari's communication, product knowledge, and follow up were top notch. It made the experience a great one!
Brendon B., Dec, 23 2021
Hari was super helpful, friendly, articulate, readily available and got me a great deal
Joanna K., Dec, 03 2021
Hari was our agent and he was very thorough and flexible with our busy schedules.
Guy S., Nov, 30 2021
Customer Service!
Nan N., Nov, 16 2021
Excellent job, Hari! Many thanks!
Sylvia M., Nov, 08 2021
Hari took his time in answering my questions and concerns, he was very knowledgable throughout the whole process and detail oriented. Very happy with the service received.
Eric B., Nov, 06 2021
Hari, was a huge help! He made this process super easy for me and my family. Kept me informed throughout the whole process and fought to get me the best rate possible. 10/10 recommended.
Nikhila A., Nov, 03 2021
customer service, quick response and great coverage for the price
Arinya K., Oct, 22 2021
Was able to give me more coverage for less money per month. Customer service was incredible!
Steven M., Oct, 15 2021
Speedy service
William R., Oct, 14 2021
Hari is easy to work with and looks out for his clients.
Vijay C., Oct, 06 2021
Amazing experience unlike any other. The quality of service from Hari Swaminathan and Jeremy Madick was above and beyond my expectations. I am now a customer for life.
Mauricio C., Oct, 06 2021
Prompt responses and great prices
Sherry R., Oct, 05 2021
I've had to do all my correspondence by phone and text. They were very accommodating to my hours and inexperience.
Jennifer H., Oct, 03 2021
Hari was very helpful and responsive
Micah N., Sep, 30 2021
Hari provided excellent service and policy recommendations. He more than doubled our auto coverage at substantial savings and communicated every step of the process, making it very quick and easy. I will be sending many future referrals to Goosehead!
Arthur L., Sep, 28 2021
Great service from Hari
Adrian G., Sep, 26 2021
Hari service was amazing
Jose B., Sep, 23 2021
It was easy and simple, which I like.
Jefferson M., Sep, 23 2021
Knowledgeable and communication
Manoj S., Sep, 16 2021
Hari was easy to work with and saved me money
Martin K., Sep, 13 2021
Very easy to work with, and transparent.
Andrew I., Sep, 09 2021
Hari was absolutely incredible. Was always willing to spend the time to explain coverages as well as provide advice based on my particular needs. He was extremely responsive, even at night or on weekends. He was able to get me the best quote and help me bind immediately. I could not recommend him enough!
Craig J., Sep, 08 2021
Optimized my coverage from all aspects and reduced my overall costs significantly while adding coverage for an exotic car. All within 11 hrs. Couldn't give a higher recommendation!
Corey H., Sep, 04 2021
Thank you Hari
David M., Sep, 04 2021
Hari is a great agent and goes the extra mile!
ERIC J., Aug, 20 2021
Great service. Listened to and satisfied needs
Darren G., Aug, 09 2021
Hari provides a very clear and comprehensive service! The best!
Gabriela M., Aug, 08 2021
Hari was great in helping me.
Stephen M., Jul, 30 2021
Hari was very thorough in exploring our options and spent time going over the details of each of the policies answering any questions we had.
Shripad B., Jul, 25 2021
Hari was very quick in understanding exactly what we wanted and had an amazing turn around time. Communication was very clear and crisp and answered all the questions we had during the process.
Antonio C., Jul, 24 2021
Hari was quick to find me quotes and answered all my questions thoroughly
Amro M., Jul, 16 2021
Communication is top top notch keep up the good work. Very pleasant experience.
Jeffrey C., Jun, 24 2021
Hari is both friendly & professional! I knew from the beginning that he understood my unique needs and that he knows how to take care of everything. I will be using Hari again in the future and I'll also be referring people to him.
Brian D., Jun, 23 2021
Very good customer service, they seem like they care.
Cheyenne C., Jun, 22 2021
I received great service.
Paul D., Jun, 01 2021
Prompt attention to my needs and great information.
Yuliya K., May, 28 2021
Shopping around and suggesting only the best values for the customer. Agent explained to the core what and how works. Very useful info for the new residents in a new state.
David V., May, 21 2021
Hari is very responsive, personable and knows exotic cars.
Luis G., May, 20 2021
Great and quick and knowlegable service!!
Steven K., May, 19 2021
Harry is easy to talk to and understands what I am trying to accomplish with my insurance needs. He referred me to Tony Acri who was excellent as well
Julian J., May, 18 2021
Hari is personable, easy to talk to, knowledgeable and quick to respond.
Dalton K., May, 15 2021
Hari & Edward were very responsive and excellent to work with. They found me a better deal and couldn't be happier. Thank you!
Cole A., Apr, 28 2021
Hari made the process quick, clear, and simple.
Viral J., Apr, 13 2021
Very efficient process, the agent respects customer's time and convenience. Found a very good match for insurance need for unbelievable price.
Thomas R., Mar, 30 2021
Hari was great!
Mark S., Mar, 17 2021
Excellent guidance. Clear and concise instructions. Personable and knowledgeable representative.
Cathy A., Feb, 20 2021
Hadi is great
Kevin P., Feb, 11 2021
Hari Swaminathan was very respectful and provided me with all the information that was need to compare coverages to other companies. This company has very good rates. Mr. Swaminathan worked hand to hand with my lender and kept me up to date with things. Thank you Mr. Swaminathan!!!
Shawn W., Jan, 22 2021
The primary score was given to Hari's professionalism. He was quick, very polite and found me what I needed in my insurance.
Vipin G., Jan, 18 2021
Hari was great to work with. He was able to provided multiple scenarios to meet our insurance needs. He was very responsive and explained the coverage & benefits in great details.
Rylee N., Jan, 15 2021
Hari is very attentive and helpful with the recent process with my purchase of auto insurance.
Calisha A., Jan, 14 2021
Hari was very communicative and knowledgeable. He provided great recommendations and analysis that helped us save money in the end but have better coverage. We're happy to have had his services!
Zade W., Jan, 13 2021
Great customer service !
Taylor D., Jan, 13 2021
Hari gave me better insurance coverage for the same price that I was paying for the bare minimum.
Sachin P., Dec, 15 2020
Excellent customer service provided by Hari Swaminathan... went over and above to explain the details and look for the best coverage
John B., Nov, 25 2020
Hari was terrific, will absolutely recommend if asked for insurance recommendations.
Sandip N., Nov, 12 2020
Hari is fantastic. He did a thorough job of listening to my needs, guiding me thru the quote process, and helping me choose options based on my insurance needs. He came back with the right quotes. I loved working with Hari for my insurance needs.
Andre O., Sep, 25 2020
Quick and easy - Good coverage and reasonable premium $
Nicholas R., Sep, 02 2020
Hari is top notch. He was very kind, knowledgable, helped us to understand what we were purchasing, and extremely proactive in making sure we got everything finalized. I appreciate him very much.
Justin W., Aug, 24 2020
Thorough explanation, competitive rate, good coverage, and pleasant, non-pushy experience.
Amber T., Jul, 27 2020
Hari was amazing, provided fast and informed service and saved me money on a superior policy. Overall a great experience.
Luis C., Jul, 22 2020
Hari listened to my situation, was receptive, gave good sound advice, and helped me move my insurances to a new carrier in a way that made sense to me.
Michelle B., Jul, 08 2020
Hari was great. He was fast and got me the best quote around. he answered all of my questions and was very informative.
Joseph P., Jun, 12 2020
Hari has done an amazing job and been a pleasure to work with
Laura M., Jun, 05 2020
Hari worked hard to get me the best deal. He got everything done very quickly, and explained the coverage in detail.
Samuel W., May, 27 2020
Hari was very quick with the whole process. He's very knowledgeable, and friendly. I would recommend him to anyone of my friends.
Dean M., May, 21 2020
Responsiveness, knowledge and professionalism
Edward B., Mar, 10 2020
EXCELLENT customer focused and personal attention. Glad I contacted Hari!!! And the price was right too
Charles M., Feb, 24 2020
Great service and prices
Shivanand D., Feb, 21 2020
Hari has been very responsive, patient and considerate thru' the process, very detailed, and knowledgeable.
William M., Jan, 02 2020
Excellent work
Shane P., Jul, 24 2019
My agent Hari Swaminathan was fantastic. He got me a great policy, was fantastic at keeping me informed along the way, and educated me about the AUTO and HOME policy.
Jeffrey B., Jun, 11 2019
The experience was easy, informative, and Hari was great to work with.
Matthew D., May, 20 2019
The agent was fantastic and helped us through the entire process along with explaining the jargon