Need help with an existing policy?
Contact My Team
About Mikel
Mikel Compston is an agent with Goosehead Insurance located in Newark,  OH. Mikel  joined Goosehead because of his unwavering commitment to take care of his clients. Using cutting edge technology to shop with dozens of "A" rated insurance companies in just a few short minutes, he is able to find the right coverage at a competitive price. He takes the time to review all of the options and customizes a policy based on the unique risks and desires of each client. After finalizing an option, Mikel is backed by a service team that has the highest client loyalty rating in the industry. Request a quote from Mikel and you will quickly understand why Goosehead is one of the fastest growing distributors of home and auto insurance in the United States.
States Licensed In: OH, MI
Connect
49 East Church Street
Newark, OH 43055

Languages spoken:
English
Hours:


Download contact info

Follow me
We've got you covered,
and then some.
Homeowners Insurance >
Auto Insurance >
Flood Insurance >
Renters Insurance >
Condo Insurance >
Landlord Insurance >
Motorcycle Insurance >
Boat Insurance >
RV Insurance >
Life Insurance >
You've got the best of the best.
Meet the team.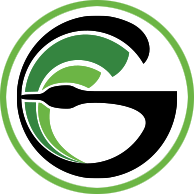 Ben Sanders
License #: 1515166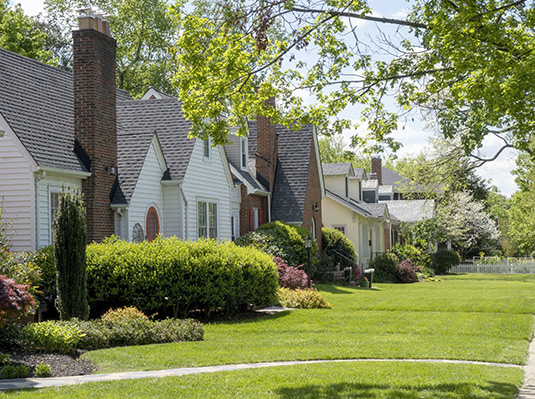 HOMEOWNER INSURANCE
Homeowners Insurance 101
After looking at dozens of houses you found a property you love. You've managed to come up with a down payment, get approved by a lender, and started wrapping your knick knacks in newspaper. Now you need to find a homeowners insurance policy that meets your needs, but how do you know if a policy is the right one for you?
Recent Reviews
Stacey E., Nov, 23 2023
Ben did an awesome job of explaining everything and walking me through the process. Thank you so much!!!
Michael B., Nov, 18 2023
Mikel was pleasant to deal with, knowledgeable about all of my questions, explained the coverages very well and made me feel confident I was making the right decision by choosing Goosehead.
Alexis W., Nov, 11 2023
Very new to the situation we're in and Mikel helped so much with explaining and getting things ready for us .. was very patient and answered all my questions how I needed .
Theresa A., Nov, 11 2023
Ben was very professional and nice. He explained in detail and stayed in touch.
Kylah G., Nov, 09 2023
Mikel was time efficient, got me my quote quickly and the coverage we needed.
Tiffany S., Nov, 05 2023
Quick & efficient
Ashley H., Oct, 26 2023
Mike walked me through, line by line, my policy! He was also prompt and handled everything for me, all I had to do was sign at the dotted line. Thank you, Mike!
Jason F., Oct, 18 2023
Mikel Compston is an exceptional agent who has demonstrated a remarkable ability to save me money. His quick and constant communication, combined with his savvy and creative business expertise, has been instrumental in maximizing my savings. I highly recommend Mikel and his team at Goosehead for anyone looking for cost effective insurance solutions! 10 out of 10...
Linda F., Oct, 13 2023
Great customer service!
Jeanette J., Oct, 07 2023
Mike was very personable and helpfull. He explained everything well. He is very kind and thoughtfull. jeanette
Mckenzie L., Sep, 25 2023
Mikel saved me over $1200 a year on my auto policy, most importantly I didn't have to change the type of coverage I wanted. He was professional and prompt!
Carman C., Sep, 19 2023
Ben was awesome
Dustin C., Sep, 13 2023
Quick easy process
Shane J., Sep, 12 2023
Very friendly and informative
Elizabeth R., Aug, 20 2023
Mikel went out of his way after hours to answer questions and help me when I got off work.
Wesley F., Aug, 17 2023
Michel was extremely helpful and knowledgeable.
Brooke M., Aug, 16 2023
Ben Sanders - did great saving me over $500 per year!
John B., Aug, 12 2023
Mike was very helpful, explained what everything was, and very friendly. He wasn't just strictly business
Tammy S., Aug, 11 2023
Mikel was actually great he explained everything and made sure that I understood everything before proceeding. He was a huge help in finding me the insurance policy that was best for me.
Troy M., Aug, 07 2023
Has been super helpful from the start! Made things very quick and easy for us!
Ashley C., Jul, 26 2023
Mikel was attentive, helpful, and patient! Great customer service!
Clara R., Jul, 22 2023
Agent was professional, and knowledgable. Took the time to answer any questions, and expained in detail. Thank you
William B., Jul, 21 2023
This man great job
Misti P., Jul, 08 2023
Very easy process
Sandra W., Jul, 03 2023
Fast communication, lower rates than other quotes
Mary M., Jun, 25 2023
Mikel was very knowledgeable and didn't mind answering questions. He was straight forward and time conscious. I still haven't heard back from the other company. Thank you,
James S., Jun, 23 2023
They're affordable price and exceptional service.
Julie C., Jun, 23 2023
Very friendly Easy to talk and work with
Joshua H., Jun, 19 2023
Mikel was a very cool guy explain everything in detail and didn't mind me asking him a hundred questions I really appreciated his services.
Ashley W., Jun, 16 2023
Very polite and had good customer service skills and help me decide on what I wanted pretty quickly
Jared K., Jun, 12 2023
Thanks, Mikel!
Mason M., Jun, 08 2023
I can't find a reason not to give those scores.
Jacob H., May, 06 2023
Mikel was easy to talk to, gave me quotes fast, and made sure to go over everything and answered any questions I had. He was excellent! I would highly recommend him to anyone.
Lindsey L., May, 03 2023
Mikel was very informative of everything our policy offered, and was kind and personable. I enjoyed speaking with him, and feel confident that things will be smooth working with him in the future.
Christopher J., May, 03 2023
Mikel was able to find me better insurance at a cheaper rate. He explained everything throughout the process which made the purchase easier to complete.
Sean F., May, 01 2023
Mikel found a great rate and took care of everything.
Tamara B., Apr, 28 2023
Great service. Quick turnaround. Competitive rates.
Michelle O., Apr, 27 2023
very fast and friendly service with better rates and rapid turn around
Ashton M., Apr, 21 2023
Mikel was very attentive and gave me a better rate than my precious company. 👍
Shalon B., Apr, 21 2023
Very informative and really nice and easy to work with
Zachary V., Apr, 14 2023
Mikel is an absolute awesome super personable guy. He made my whole process for finding insurance seamlessly smooth along with finding me awesome coverage. I would recommend this company in a heartbeat.
Shawntelle H., Apr, 04 2023
Fast professional service
Angela H., Mar, 29 2023
The rep was so nice and explained everything very well. Excellent experience.
Jessica G., Mar, 25 2023
Agent was very informative about everything and very thorough.
Noah S., Mar, 17 2023
Mikel was extremely helpful and relaxed with the process. Gave me plenty of time to arrange the policy and helped me understand how my policy works compared to my old policy with a better rate.
Dawn A., Mar, 16 2023
Mikel was great! Really took the time to help find a great rate for home owners insurance. Communication was excellent as well
Tenika R., Mar, 04 2023
Mike was very professional and worked quickly to get us the best rate possible
Regina C., Mar, 02 2023
Wonderful service and saved me quit a bit of money.
Zachary T., Feb, 26 2023
Mikel was great
Dynasty W., Feb, 24 2023
Was able to obtain a great quote in which it was easy to work with Mikel to obtain!
Deangelio W., Feb, 21 2023
Saved lots and friendly and knowledgeable representative
Emaculada C., Feb, 16 2023
Mikel was awesome! Extremely helpful and knowledgeable.
Kendall M., Feb, 09 2023
He got same day insurance quickly and cost efficient.
Heather D., Jan, 25 2023
Mikel was very helpful and available when we were even though at times it wasn't during normal business hours.
Mylinda W., Jan, 23 2023
Mikel was very helpful and answered all our questions
Levi H., Jan, 22 2023
Very polite and very understandable broke down every little detail.
Nadine G., Jan, 18 2023
Super fast and easy. I got better coverage and a lower rate. Thank you!!
Isiah C., Jan, 16 2023
great price and amazing customer service!!
Kayla R., Jan, 15 2023
Mikel was very helpful, and called me back when I had more questions.
Judy B., Jan, 11 2023
Mike was very friendly and helpful. He got me better rates on my car and home owners insurance.
George A., Jan, 10 2023
Mikel Compston is a excellent agent, very easy to talk to. Solved my problem in matter of 2 hours.
Sarah F., Jan, 05 2023
Mikel Compston was amazing and fast. We were in a time crunch and he made it happen. So thankful for him!!!
Tyler J., Dec, 28 2022
Great experience, and even better pricing
Kimberly S., Dec, 22 2022
Mikel made the experience extremely easy and no pressure. In fact, I already recommended him to someone in my family who's going to be looking at the new year for insurance. .
Brandon W., Dec, 09 2022
Mikel and I instantly connected regarding home insurance. The hospitality he provided me with was next level, not only was he extremely professional but very knowledgeable about the services he is providing. He made the experience seamless, and quiet fast. He presented me with the saving by switching and bundling my home/auto insurance that my decision was a no brainer. This is my first home and he made my experience (to simply put) a " 1 stop shop" so thanks very much! 10/10 experience!
Diane C., Dec, 06 2022
They were awesome and helped find insurance. Plus the best prices and service above and beyond.
Todd D., Nov, 24 2022
Availability!
David S., Nov, 22 2022
Very helpful, very knowledgeable and very informative
Robert F., Nov, 22 2022
Everything was explained to me so I would be able to understand it
Joseph S., Nov, 17 2022
Mikel took his time to walk us through the process. He also took the time to find us a better policy and deal that works with my family. I appreciated the care and time he put into our conversation.
Elizabeth D., Nov, 15 2022
Mikel took his time to walk us through everything we needed to know. We not only have better coverage now, but we are saving money!
Samuel R., Nov, 09 2022
quick service getting things set up, agent handled most of the work - low stress for me
Michael W., Nov, 07 2022
They helped and got me the best options in insurance that fit my needs
Colt R., Nov, 05 2022
Excellent service and received quick and concise answers at every level.
Michael B., Oct, 17 2022
This process was very easy but it also was incredibly effective and complete. Would absolutely suggest Mikel to friends and family.
Megan W., Oct, 13 2022
Timely manner, Proficiency, courteous, was able to get me the lowest rate I've had for a long time.