Need help with an existing policy?
Contact My Team
About Jarrad
Jarrad McMillan is an agent with Goosehead Insurance located in Edmond,  OK. Jarrad  joined Goosehead because of his unwavering commitment to take care of his clients. Using cutting edge technology to shop with dozens of "A" rated insurance companies in just a few short minutes, he is able to find the right coverage at a competitive price. He takes the time to review all of the options and customizes a policy based on the unique risks and desires of each client. After finalizing an option, Jarrad is backed by a service team that has the highest client loyalty rating in the industry. Request a quote from Jarrad and you will quickly understand why Goosehead is one of the fastest growing distributors of home and auto insurance in the United States.
States Licensed In: MO, OK
Connect
1015 Waterwood Parkway, Suite G, Unit E-2
Edmond, OK 73034

Languages spoken:
English
Hours:


Download contact info

Follow me
We've got you covered,
and then some.
Homeowners Insurance >
Auto Insurance >
Flood Insurance >
Renters Insurance >
Condo Insurance >
Landlord Insurance >
Motorcycle Insurance >
Boat Insurance >
RV Insurance >
Life Insurance >
You've got the best of the best.
Meet the team.

Sheena Cook
License #: 3002074105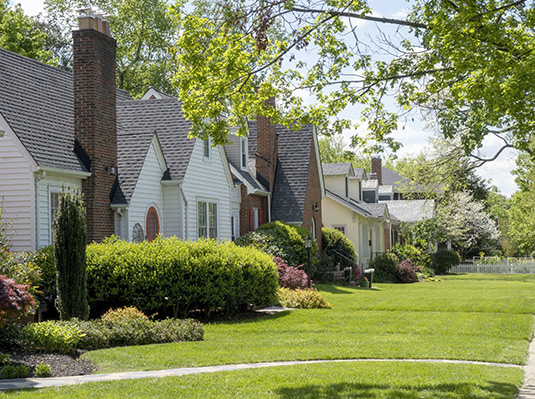 HOMEOWNER INSURANCE
Homeowners Insurance 101
After looking at dozens of houses you found a property you love. You've managed to come up with a down payment, get approved by a lender, and started wrapping your knick knacks in newspaper. Now you need to find a homeowners insurance policy that meets your needs, but how do you know if a policy is the right one for you?
Recent Reviews
Katherine R., Sep, 22 2023
The entire experience was quick and easy! I feel confident that Jarrad helped me get the best deal on insurance.
Dennis R., Sep, 22 2023
Jarrad is the best, I wanted someone that I could trust. Thanks Dennis
Leo Z., Sep, 10 2023
the agent Jarrad was very upfront and honest when talking to me and explaining every step of the process as we moved along and answered all my questions.
Vicki C., Sep, 06 2023
Acquiring insurance has never been so pleasant as it has this time I will definitely recommend Sheena and Goosehead Insurance
Daniel W., Aug, 25 2023
Took time to call and explain items thoroughly and was responsive to further questions and concerns we had.
Kerry S., Jul, 21 2023
Great communication skills and understanding of our insurance needs.
Dylan W., Jul, 17 2023
Sheena explained every detail of our coverage thoroughly and made this part of our out of state move seamless. Her communication is top notch!
Levi K., Jun, 27 2023
Jarrad McMillan is very knowledgeable, straight shooting, and sincere. He seems to actually enjoy his work
Anthony E., Jun, 11 2023
Sheena is extremely knowledgeable and competent. She worked with me quite a bit to find a good plan.
Paul C., May, 31 2023
N/a
Jerome S., May, 30 2023
Jarrod was patient, kind but most of all thorough. He was very knowledgeable and helpful.
Lestie J., May, 25 2023
Jarrad took the time to explain different insurance options in detail and was able provide higher coverages that worked best for my home and auto.
Saramma L., May, 01 2023
Ease of communication and process
Christopher H., May, 01 2023
Jarrad was extremely kind and helpful
Holden H., Apr, 28 2023
Sheena was very helpful and knowledgeable and explained everything in easy to understand terms
Wesley M., Apr, 20 2023
Sheena was very personable and easy to work with. She found the best rates out of multiple quotes from different company's.
Harold L., Apr, 15 2023
Very professional and the entire process was easy with finding the best solution for my needs.
George C., Apr, 11 2023
Price,service, and insurance coverage
Maegan G., Apr, 04 2023
Jared was very knowledgeable in helping to guide me to which insurance was best for me and my business!
Katie C., Mar, 29 2023
He went above and beyond and took time to explain thoroughly each coverage. He was literally available 24hrs a day and responded quickly.
Lana W., Mar, 22 2023
Sheena was an excellent sales person. She was so good to explain everything. And she asked questions so she could provide us with the best products for us. She has made everything as easy as possible. We appreciate Sheena and her enthusiasm for her job.
James M., Mar, 17 2023
Great help, worked fast, and explained everything as we went forward.
Matthew H., Mar, 15 2023
The immediate help and relief Jarrod gave us was unmatched to any service we have ever received. He was able to explain the policies he recommended, not only match our coverage but give us BETTER coverage for LESS and prepare us on the transition from our old insurance company to the new. We can't say enough wonderful things about Jarrod and Goosehead and feel truly privileged to be a client of his.
Lauren H., Mar, 15 2023
The immediate help and relief Jarrod gave us was unmatched to any service we have ever received. He was able to explain the policies he recommended, not only match our coverage but give us BETTER coverage for LESS and prepare us on the transition from our old insurance company to the new. We can't say enough wonderful things about Jarrod and Goosehead and feel truly privileged to be a client of his.
Shelby H., Mar, 07 2023
Sheena was very helpful and informative through the entire process. She made finding and switching policies very simple.
Linda R., Feb, 27 2023
I also had an encounter with another Goosehead agent for another reason in 2022. Both experiences were very good.
Malcolm M., Feb, 25 2023
Jarrad spent a significant amount of time researching to find us the policy that best met our needs. He was very responsive when we contacted him and answered our questions in layman's terms so that we understood what we were getting.
Dave J., Feb, 16 2023
I had actually called Jarrad in a bit of a panic, my existing homeowners insurance had skyrocketed. He took some information from me and got back with us within 20 minutes or so, with an unbelievable savings. I've switched over our homeowners policy and our auto policy due to the way he handled our business. The process could not have been easier, as he took care of everything. He has given us a sense of confidence that is rare with an insurance agent. Definitely a five star service. Dave and Mona Jones
Christopher G., Feb, 16 2023
Very knowledgeable, friendly and huge savings.
Clayton S., Feb, 13 2023
Easy process and friendly
Curtis G., Feb, 11 2023
Jarrad has great customer service and is very knowledgeable, taking the time to explain things to you
Rickey B., Feb, 10 2023
very easy to work with. Feel like honest in his approach.
Devon K., Feb, 04 2023
Jarrad did an excellent job at making it easy for my wife and I to understand every bit of our new policies. In addition to that, through his hard work he was able to save us almost over $1300 between all of our policies. Lastly, he took the guessing work out of it and was able to answer any and all questions that we had.
Richard E., Jan, 31 2023
Jarred did a great job. He took the time to explain each part of my policy and addressed my concerns and added coverage I specifically requested.
David A., Jan, 30 2023
Amazing help understanding reason for rates and speedy service and response
Jon D., Jan, 26 2023
Very responsive to our needs and questions.
Terry H., Jan, 26 2023
Just great experience
Leah H., Jan, 25 2023
Timely, kind and thorough service
Martin H., Jan, 13 2023
When we had to insurance right way and he knew he followed thru and kept his promise he would do his best in a few hours. Also very polite and worked hard to get us the best quote.
Aleksandr K., Jan, 07 2023
100
Melissa P., Jan, 05 2023
Friendly. Helpful. Saved money.
Lindsay R., Jan, 04 2023
Jarred was super helpful, and was always looking for the best plan that suited what I need.
Emma C., Dec, 13 2022
Jarrad found better home insurance and cheaper car insurance than I was quoted prior
Faith S., Dec, 08 2022
Very helpful in getting us what we needed quickly and explained it very well
Richard S., Dec, 05 2022
Jarrod is awesome!! Customer service is great. The best coverage and not being overcharged for it. Thank you.
Stacy J., Dec, 02 2022
Great customer support
David J., Nov, 17 2022
Jarrad went above and beyond to help me get insured.
Trisha D., Nov, 12 2022
Jarrad did everything I asked and was awesome to work with. Awesome guy and great company.. thanks again
James S., Nov, 10 2022
Jarad McMillan was very knowledgeable and was able to save us a lot on both our home, auto and liability policies. He has been enjoyable to work with and would recommend him to anyone. We'll have him see if he can help our son out with his home and auto insurance next.
Imperial B., Oct, 28 2022
Jared is very prompt and elaborate and clearly advocates for his clients.
Jerry W., Oct, 26 2022
Affordable insurance now days is hard to find but, with an agent like Jarrad the process is simplified quick and easy! Thanks Jarrad for your help and expertise throughout this process.
Stephanie N., Oct, 21 2022
Jarrad McMillan is the best and Goosehead Insurance is like a One Stop Shop that makes insurance shopping fast and easy.