Need help with an existing policy?
Contact My Team
About Kyra
Kyra Kaffenberger is an agent with Goosehead Insurance located in Norman, OK. Kyra joined Goosehead because of her unwavering commitment to take care of her clients. Using cutting edge technology to shop with dozens of "A" rated insurance companies in just a few short minutes, she is able to find the right coverage at a competitive price. She takes the time to review all of the options and customizes a policy based on the unique risks and desires of each client. After finalizing an option, Kyra is backed by a service team that has the highest client loyalty rating in the industry. Request a quote from Kyra and you will quickly understand why Goosehead is one of the fastest growing distributors of home and auto insurance in the United States.
States Licensed In: OK
Connect
2500 Boardwalk Street, Suite 219
Norman, OK 73069

Languages spoken:
English
Hours:


Download contact info

Follow me
We've got you covered,
and then some.
Homeowners Insurance >
Auto Insurance >
Flood Insurance >
Renters Insurance >
Condo Insurance >
Landlord Insurance >
Motorcycle Insurance >
Boat Insurance >
RV Insurance >
Life Insurance >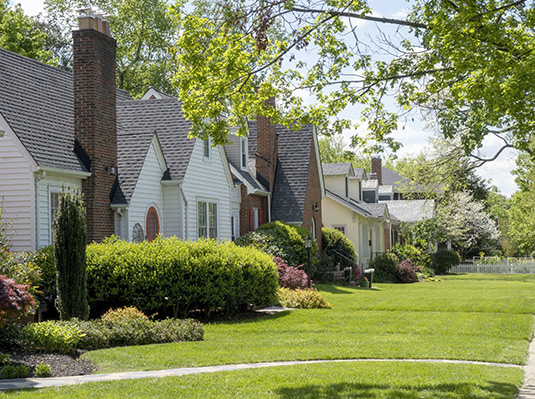 HOMEOWNER INSURANCE
Homeowners Insurance 101
After looking at dozens of houses you found a property you love. You've managed to come up with a down payment, get approved by a lender, and started wrapping your knick knacks in newspaper. Now you need to find a homeowners insurance policy that meets your needs, but how do you know if a policy is the right one for you?
Recent Reviews
Michael B., Sep, 15 2023
Kyra, was quick, easy to talk to and very knowledgeable and helpful throughout this process.
Pauline H., Aug, 29 2023
They were very professional with me and explained everything in layman's terms so I understood. Everything was done in a timely manner.
Robert M., Aug, 08 2023
Kyra is amazing. She worked so hard to find a plan that fit our situation and met all my needs
Larry A., Jul, 30 2023
Kyra Kaffenberger was highly recommended by a close colleague and is incredible to work with for auto and homeowners insurance solutions. Professional, knowledgeable, courteous, and an exceptional communicator. Kyra is among the best we've ever done business with.
Jessica H., Jul, 26 2023
Kyra was very friendly and knowledgeable about our insurance needs.
Allison H., Jul, 25 2023
Kyra was amazing and very helpful!
Victoria T., Jul, 07 2023
Kyra was extremely knowledgeable and very responsive. She went above and beyond, working late into the evening to get me quotes since she told me she would get them to me that day. She reviewed my current policies and explained where I was at risk and helped get me the coverage I need and saved me money. I would recommend her to anyone looking for new policies or even to review the current policies they have!
Vesta M., Jun, 29 2023
Treated with respect and the service was exceptional.
John B., Jun, 24 2023
Kyra responded to my inquiry very quickly, and personally assisted me in securing both automobile and homeowner's insurance. She was attentive to my questions and concerned, and gave me great guidance in selecting my policy coverage.
Kenneth K., Jun, 16 2023
She was wonderful
James K., Jun, 15 2023
Kyra was incredibly communicative, knowledgeable, and transparent when discussing different policies and coverage options.
Michael M., Jun, 01 2023
Kyra Kaffenberger is amazing
Stephen B., May, 30 2023
Kyra takes very good care of my insurance needs.
Daniel P., May, 30 2023
Friendly and helpful
Scott M., May, 30 2023
Good, prompt communication from the agent.
Christina I., May, 06 2023
It was east and Kyra brought the customer service.
Cassandra C., May, 01 2023
Love that Kyra goes above and beyond to get me the best rate possible!
Michael C., Apr, 20 2023
Great customer service!
Elizabeth H., Apr, 14 2023
Kyra is amazing. She went above and beyond to find me the best deals, as well as explain everything.
Joe B., Apr, 06 2023
Kyra took very good care of me, my father and another person I referred to her.
Lacy C., Mar, 30 2023
Kyra was amazing! She was so much help to us being first time home buyers! I never had to follow up or wait for answers. She was phenomenal!
Jackie C., Mar, 28 2023
Very helpful
Pedro A., Mar, 20 2023
She helped me even I was off work and got it done asap!
Elizabeth K., Mar, 16 2023
Kyra is extremely helpful and goes above and beyond to help her customers. I value her as an agent. Would highly recommend to my friends and family.
Carly M., Mar, 14 2023
Kyra was very helpful, prompt and very sweet. She also made sure I understood everything.
Zarah W., Mar, 12 2023
Kyra is always fantastic. She is straightforward and will only give you a policy that will take care of you. She does not sell to sell she sells a plan that she can be proud of. Kyra is also super responsive anytime.
Lisa D., Mar, 09 2023
Kyra was amazing! She explained everything thoroughly, some things multiple times, to make sure I really understood the policy. I really appreciate that because we haven't had that before. She is so sweet and truly looks out for her customers!
Charles J., Mar, 06 2023
Great Service.
Jimmy L., Feb, 28 2023
Excellent service with informative and immediate communication.
Dustin O., Feb, 27 2023
Kyra helped us out after hours on a sunday night.
Drew P., Feb, 26 2023
Kyra is thorough, professional, and helpful. She was able to get me a substantially better rate than what I previously had and walked me through each step to ensure everything was transferred properly.
Austin A., Feb, 25 2023
The agent was the most helpful I've ever had to opportunity to deal with she went over an beyond.
Crystal R., Feb, 18 2023
Kyra gave excellent quick service! Friendly and helpful.
Eddy M., Feb, 17 2023
She was great, she listened and was very supportive, went the extra mile, not just the regular 9-5 routine, she was there beyond that texting up until all questions were answered till the late hours, very dedicated and profesional in every aspect of the word.
Michael J., Feb, 06 2023
Kyra was AMAZING! She's the reason we moved to a different insurance carrier. She's so knowledgeable, helpful and patient, as well as trustworthy!
Kristi M., Feb, 04 2023
Kyra was AMAZING! So very knowledgeable and helpful! She took care of everything and more! She's the reason I changed all my insurance to follow her. I will recommend her to family and friends.
Shelby L., Feb, 02 2023
Great service
Andrew B., Feb, 02 2023
Kyra was amazing to work with. She gave us many different options and answered all of our questions.
Shirley M., Jan, 27 2023
Very friendly, patient with me and not forceful in trying to get me to sign.
Keri A., Jan, 25 2023
I was needing home insurance fast. Goosehead was fast and helpful. I also enjoyed doing business with Goosehead insurance because of their friendly service. Thanks again Goosehead.
Amber D., Jan, 24 2023
Kyra was so helpful. She spent a long time with us and explained all the options to help us protect our home.
Kristie L., Jan, 17 2023
She has been so friendly, knowledgeable and helpful throughout the whole process.
Jennifer B., Jan, 17 2023
Kyra has been great to work with in providing information about getting me switched over. I have not had any experience with company yet.
Ralph B., Jan, 15 2023
Buying home
Alexis B., Jan, 14 2023
Great customer service and Kyra made it super easy on my end!
Darryl W., Jan, 06 2023
Kyra Kaffenberger is a rockstar. She is extremely helpful, professional and fast. Very easy experience switching my home and auto to a new carrier. Very much appreciated!
Kathleen F., Dec, 19 2022
Great personal service. My agent took the time to throughly discuss my needs. Answered my questions patiently and saved me money!
Ben R., Dec, 18 2022
Happy with service
Phillip W., Dec, 15 2022
Very helpful and professional.
Dwight L., Dec, 08 2022
Outstanding service
Michael L., Dec, 05 2022
Kyra sought to meet our individual needs and provided prompt and superb service
Laura R., Dec, 02 2022
Kyra is the best! Made everything so easy. Love her!
Heather H., Nov, 26 2022
Kyra goes out of her way to make sure we are getting the best policy available. She looks into policies that are new to her, and does all the research to make sure it worked for us! Incredible service!
Beth L., Nov, 21 2022
Kyra went way above and beyond to get us quotes and provide excellent service. We chose her out of 10 other companies solely because of her service.
Dana R., Nov, 17 2022
Kyra is Awesome! She goes way far and beyond her call of duty to get you the Best Insurance. She is so knowledgeable and doesn't mind you asking lots of questions. She is far the Best in her line of work. Thank you Kyra for making our insurance change.
Douglas B., Nov, 16 2022
She was very kind and helpful.
Steve C., Nov, 10 2022
Kyra was quick and responsive from the second I emailed her until everything was buttoned up and finished!
Jeremy M., Nov, 04 2022
Kyra has gone above and beyond my expectations.
Chase R., Oct, 06 2022
My agent has been very friendly, enthusiastic and most importantly knowledgeable. Mrs. Kaffenberger understood my needs and got me taken care of in no time at all. Really simplified the process on my end. Would definitely recommend!