Need help with an existing policy?
Contact My Team
About Kevin
Kevin Reimer is an agent with Goosehead Insurance located in Eugene,  OR. Kevin  joined Goosehead because of his unwavering commitment to take care of his clients. Using cutting edge technology to shop with dozens of "A" rated insurance companies in just a few short minutes, he is able to find the right coverage at a competitive price. He takes the time to review all of the options and customizes a policy based on the unique risks and desires of each client. After finalizing an option, Kevin is backed by a service team that has the highest client loyalty rating in the industry. Request a quote from Kevin and you will quickly understand why Goosehead is one of the fastest growing distributors of home and auto insurance in the United States.
States Licensed In: OR, WA
Connect
1140 Willagillespie Rd, Ste 13
Eugene, OR 97401

Languages spoken:
English
Hours:


Download contact info

Follow me
We've got you covered,
and then some.
Homeowners Insurance >
Auto Insurance >
Flood Insurance >
Renters Insurance >
Condo Insurance >
Landlord Insurance >
Motorcycle Insurance >
Boat Insurance >
RV Insurance >
Life Insurance >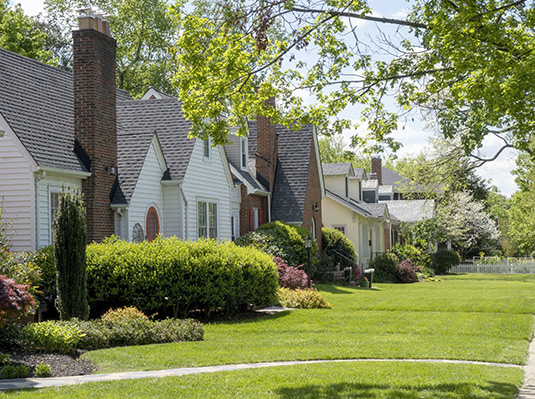 HOMEOWNER INSURANCE
Homeowners Insurance 101
After looking at dozens of houses you found a property you love. You've managed to come up with a down payment, get approved by a lender, and started wrapping your knick knacks in newspaper. Now you need to find a homeowners insurance policy that meets your needs, but how do you know if a policy is the right one for you?
Recent Reviews
Sasha D., Sep, 13 2023
Excellent service and went above and beyond to find the best coverage and deals.
Jeremie R., Sep, 02 2023
Kevin was very helpful and quick to respond
Paul A., Aug, 25 2023
They called me back
Ashlyn Y., Aug, 24 2023
We are first time home buyers, and getting our own auto coverage. Kevin was great at explaining everything simply to us! And made sure to find us the best coverage and what fit all of our needs.
Lois B., Aug, 23 2023
Kevin was very knowledgeable and helpful.
Kathie A., Aug, 15 2023
Kevin as very responsive even though he was out of town, visiting relatives, and I was a new potential customer.
Gregory S., Aug, 12 2023
Helpful in getting us needed coversge quickly. Very professional, will be sending business his way.
Frances R., Aug, 08 2023
Good referral. Polite service. Agent delightful, helpful, everything well explained.
Jayson B., Aug, 07 2023
Gave us the desired results we were looking for quickly and professionally
Gabriel L., Jul, 31 2023
All around best price, best customer service. Super responsive even on the weekend. This guy is awesome!
Donald M., Jul, 27 2023
I don't recommend much.
Bradley A., Jul, 17 2023
I'm very satisfied
Michael E., Jul, 09 2023
Great honest service
Joshua J., Jun, 27 2023
Kevin explained the coverage of the policy more that any other person I have dealt with. And he saved me a lot of money.
James G., Jun, 22 2023
Kevin Reimer was great to work with.
Debra L., Jun, 13 2023
Kevin was available to talk and precise in what he needed from me and personable to talk with. He made it easy and in a efficient manner.
Carolyn R., Jun, 09 2023
Kevin was very helpful in finding me the best coverage for my car and renters ins. I would recommend to all my friends and family to visit him first when looking for insurance.
Margaret A., Jun, 08 2023
Kevin gave excellent service.
Jessica N., Jun, 08 2023
Accuracy and convenience
Timothy D., Jun, 08 2023
he's the man!
Michele M., Jun, 06 2023
Kevin Reimer is a great agent - never too busy to talk, patient & always helpful during our prolonged search for a second home. He was also great for getting a referral to a CA agent (Geoff Dopheide) for an umbrella policy to cover our CA & OR homes & autos and it was a relief to have 2 agents to coordinate things.
Melanie E., Jun, 02 2023
The overall ease of the whole process. I was buying a home and that is a headache in itself. But Kevin Reimer made the insurance part a breeze. He even saved me some money by bundling my auto policies.
Aaron M., Jun, 01 2023
better rates than others
Alyssa N., May, 31 2023
Kevin was kind, easy to work with, and made the process easy!
Michael A., May, 31 2023
Very welcoming and made the whole process a breeze
Timothy D., May, 30 2023
Appreciate you buddy!
Delaine B., May, 11 2023
Kevin was very helpful and answered all my questions. His service was excellent .
Noah A., May, 07 2023
Kevin was great with a great attitude and very knowledgeable
Roslyn R., Apr, 28 2023
Kevin is very easy to talk to, friendly personable and a good listener.
Timothy B., Apr, 21 2023
Kevin was very helpful and compassionate about giving us a good rate. He didn't seem greedy or pushy. Yay.
Alicia N., Apr, 21 2023
I have worked with Kevin before at a pervious insurance company and he helped me with many policies. I was happy to be able to work with him again as he is an awesome insurance agent.
Tina B., Apr, 20 2023
Good customer service
Steven M., Apr, 15 2023
I've worked with Kevin for a few years. He has been very helpful in navigating thru my insurance needs.
Terence S., Apr, 07 2023
Easy process
Adam N., Apr, 06 2023
Kevin's communication
Wayne L., Apr, 01 2023
Very informative and non pushy and listen to my needs
Christine L., Mar, 25 2023
Kevin was quick and found very good prices for my home and car insurance and took care of everything with my lender.
Richard H., Mar, 20 2023
Kevin Reimer is the best! So helpful and took great care of my Dad :)
Edward B., Mar, 02 2023
Very efficient.
Kevin G., Feb, 27 2023
I am grateful for Kevin Reimer and the work he did to get my family setup with the best coverage and best possible rate. He is awesome to work with!
Amber P., Feb, 13 2023
Kevin was kind and helpful, finding us a cost that fit our needs while ensuring we had adequate coverage.
David R., Feb, 05 2023
Personal and professional service.
Robert T., Jan, 30 2023
Top shelf service and communication
Michelle S., Jan, 30 2023
Keith was amazing, he found us better rates with increased coverage, recommended additional coverage that we didn't have previously, and was very knowledgeable and answered all our questions!
Zachary N., Jan, 30 2023
Keith was so helpful and knowledgeable. He was able to find us better rates and answered all our questions.
Melanie V., Jan, 28 2023
Fast and personable and reliable service.
Cynthia T., Jan, 28 2023
Kevin is by far the best Agent we have ever dealt with. He provided us with every detail involved to obtain coverage. The transition was super smooth. My husband and I were extremely impressed with his communication skills. We are fortunate to have found him!!
Stella N., Jan, 27 2023
I was treated with respect and very fast service.
Jan M., Jan, 26 2023
The friendliness, the kindness, easy to understand Easy option
Deborah D., Jan, 23 2023
Kevin makes it easy and affordable
Kelci P., Jan, 22 2023
Kevin worked with me to stay within my budget but was able to go back and forth with me on policy coverage options until I was fully happy with the coverage I was signing up for. He answered all of my questions and even accommodated my communication preferences when I requested them. He was polite, patient, and friendly during the whole process, making it easy and low stress for me. Thanks Kevin!
Ramona G., Jan, 14 2023
Kevin was very thorough and explained all the coverages in detail and customized my policies exactly how I needed them. He went above and beyond to get us taken care of. He saved us over $1000 a year on auto insurance while giving us better coverage. I would highly recommend Kevin to anyone looking for a great agent with great coverage at a great price.
James P., Jan, 07 2023
The agent was extremely knowledgeable
Dusty A., Dec, 14 2022
Professional courteous service with well informed agent
Martin C., Dec, 11 2022
Kevin was knowledgable, professional and very good at comparing policies. He saved us over $2000.00 per year between our homeowners and auto insurance! Great job!!! Thank you so much!
Kaleb N., Dec, 07 2022
Happy with the way I was worked with to find the right policy for myself
Ardath E., Dec, 06 2022
Kevin was a pleasure to work with.
Sara I., Dec, 03 2022
He found a policy for me.
Daisy J., Dec, 03 2022
Kevin helped me get the best home insurance that suited my needs and found me the best rate. Very helpful.
Lisa W., Nov, 29 2022
I appreciate Kevin's time in explaining everything in layman's terms and his patience in my many questions! Thanks
Jeffrey W., Nov, 29 2022
So far very satisfied with the cost but haven't had any other issues yet new customer two days ago ask me again in a year thanks JW
Sonia E., Nov, 24 2022
Friendly customer service
Paula C., Nov, 17 2022
Very helpful and friendly. Prompt response to inquiry. Very knowledgeable and saved us a lot of money! I will be referring friends and family! Thank you!
Carrie C., Nov, 11 2022
Professional, quick with resources and very nice
Thomas R., Nov, 09 2022
Kevin was very professional and personable. Great service.
Nancy A., Nov, 07 2022
Prompt and thorough service. Friendly and complete explanation. Good result and price!
Amber C., Nov, 04 2022
He was great and seemed like he wanted the best outcome for us
Rafael L., Oct, 27 2022
Excellent costumer service
Daniel S., Oct, 18 2022
It doesn't matter how good your product is if the delivery method sucks. Kevin offers an absolutely outstanding customer experince and it really made the wole thing come together. Disclaimer I work in the marketing/sales world so do with that what you will. One piece of criticism. The website asked me for some basic info about marital status and property maintenance (the question about the year the roof was completed stands out in my mind). When I got on the phone with Kevin it didn't seem like that info was available to him and I had to answer those questions agian. It wasn't an issue for me really because Kevin was pleasant to speak with, but I can see this causing others to start off on the wrong foot which can ultimately make it harder to convert them. Food for thought.
Linda W., Oct, 14 2022
quick service higher coverage for less