Need help with an existing policy?
Contact My Team
About Eric
Eric Frain is an agent with Goosehead Insurance located in Fairless Hills,  PA. Eric  joined Goosehead because of his unwavering commitment to take care of his clients. Using cutting edge technology to shop with dozens of "A" rated insurance companies in just a few short minutes, he is able to find the right coverage at a competitive price. He takes the time to review all of the options and customizes a policy based on the unique risks and desires of each client. After finalizing an option, Eric is backed by a service team that has the highest client loyalty rating in the industry. Request a quote from Eric and you will quickly understand why Goosehead is one of the fastest growing distributors of home and auto insurance in the United States.
States Licensed In: PA, NJ
Connect
218 Lincoln Hwy
Fairless Hills, PA 19030

Languages spoken:
English
Hours:


Download contact info

Follow me
We've got you covered,
and then some.
Homeowners Insurance >
Auto Insurance >
Flood Insurance >
Renters Insurance >
Condo Insurance >
Landlord Insurance >
Motorcycle Insurance >
Boat Insurance >
RV Insurance >
Life Insurance >
You've got the best of the best.
Meet the team.

Ryan Frain
License #: 615865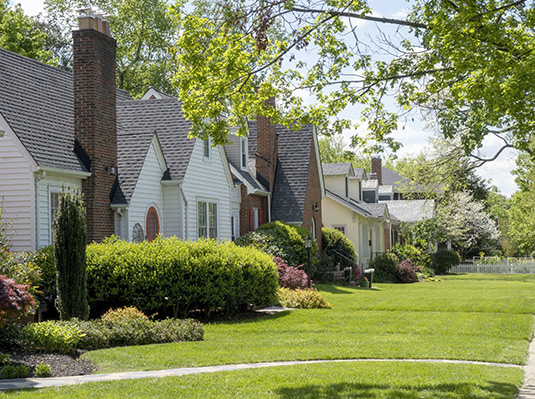 HOMEOWNER INSURANCE
Homeowners Insurance 101
After looking at dozens of houses you found a property you love. You've managed to come up with a down payment, get approved by a lender, and started wrapping your knick knacks in newspaper. Now you need to find a homeowners insurance policy that meets your needs, but how do you know if a policy is the right one for you?
Recent Reviews
Elizabeth M., Sep, 26 2023
Knowledgeable staff, great rates, and quick service!
Christopher M., Sep, 26 2023
Quick, efficient, and knowledable!
William J., Sep, 21 2023
Very responsive, addressed all of my questions and concerns.
Christopher J., Sep, 19 2023
Ryan was extremely thorough and responsive. I couldn't have been happier with the service that I received.
Monica S., Sep, 08 2023
Eric was prompt and very personable. Explained everything to me and found me a really good rate. I couldn't be happier!
Molly Z., Sep, 07 2023
Eric was awesome help
Georgia B., Sep, 03 2023
Eric Frain was great, personable and took the time to give me a fantastic quote!!!
Farah A., Aug, 28 2023
Great customer service and very knowledgeable! Also saved us money!
Andrew M., Aug, 26 2023
Had a great experience.
Nicholas C., Aug, 10 2023
Dealing with Eric was the quickest and easiest part of my car buying process
Madelaine B., Aug, 07 2023
Quick, helpful service
Catherine H., Aug, 06 2023
The agent was friendly and sincere. He took the time to throughly explain everything in detail. He was honest and did his best to get me the best rate.
Kevin C., Jul, 31 2023
Smooth, fast, and to the point
Jonathan D., Jul, 29 2023
Eric was awesome to deal with.
Michelle M., Jul, 18 2023
I needed help immediately and he did everything quickly shortly after I contacted him.
Taylor S., Jul, 18 2023
Quick and beat competitor prices
Matthew G., Jul, 14 2023
Eric is an exceptional insurance agent.
Ronald A., Jul, 13 2023
Ryan Frain took all of our factors under consideration and delivered above and beyond our expectations. We could not have asked for a better experience and person to work with.
John B., Jul, 01 2023
Good service…great price
Caitlin N., Jun, 30 2023
Courteous. Knowledgeable. Efficient. Comprehensive. Informative. All words I would use to describe Ryan. Really appreciate all of his help and will definitely be passing along his name and number to friends.
Linda Q., Jun, 28 2023
Eric was very helpful, and explained everything to its fullest.
Marilyn S., Jun, 25 2023
I was impressed with how quickly Eric responded when I called about my car and home insurance. He also explained the insurance policies and answered all questions. His pleasing personality made the procedure very easy.
Scott W., Jun, 19 2023
Ryan
Pratik P., Jun, 18 2023
service person explain so nicely and batter price as compare to my current insurance.
Vaishaliben P., Jun, 17 2023
comparative quote as compare to others for house and car premium.
William G., Jun, 14 2023
I received more coverage and a lot cheaper than what I was paying
Alyssa M., Jun, 09 2023
Eric was very knowledgeable and answered every question I had. He did an outstanding job of explaining all of the options.
Adam G., Jun, 09 2023
Quality service
Julie F., Jun, 06 2023
Our representative was professional, knowledgeable and made finding the right policies for us easy.
Vincent A., Jun, 01 2023
eric was very paitent in going through the motions of getting us a great deal! we were in the midst of settling on a home and he was avaliable for any questions that I had. Very knowledgeable and personable!
Laura P., May, 31 2023
Responsiveness, premium cost, efficiency
Noe B., May, 30 2023
Ryan is knowledgeable, listened to my needs, and walked me through the entire process. He followed up quickly and provided excellent customer service. Thank you!
Brian B., May, 04 2023
Eric was very helpful and provided me with all the information I need it and great service
Piedad P., May, 02 2023
Mr. Frain was very professional and answer all my question. He was able to get me a great insurance price.
Chelsea A., Apr, 26 2023
Thank you Eric!
Ryan A., Apr, 26 2023
Eric was helpful, kind, and made efforts to meet my needs.
Julienne G., Apr, 25 2023
Ryan was extremely helpful and knowledgeable. I would gladly refer my friends and family to him.
Amy L., Apr, 23 2023
Eric was thorough and efficient. Great experience!
Joshua F., Apr, 23 2023
Eric was thorough and efficient. Great experience!
Paul H., Apr, 22 2023
Cost savings
Christopher M., Apr, 21 2023
Eric Frain really saved me in a tough situation. I would recommend him to anyone in need of the best insurance rates possible.
Amanda H., Apr, 20 2023
Eric was incredibly kind and professional. He made the whole process very easy, and made sure I understood all of the information he was providing me. I will recommend Eric to everyone in search of insurance!
Raibert R., Apr, 18 2023
Eric is very kind and respectful.
Kathy B., Apr, 18 2023
he handled all my questions took the time to response to my phone calls in a timely matter and gave me my space when I needed it.
John E., Apr, 18 2023
he was very responsive, he listened to my needs answered all my questions and was very patient.
Justin E., Apr, 17 2023
Ryan was great!
Jennifer H., Apr, 06 2023
Eric was very efficient and answered every question and concern. He is amazing!
Eric D., Apr, 02 2023
Very satisfied with the timely service and the low cost of the insurance
Dean D., Apr, 01 2023
Was pleased with my experience with Eric and Goosehead insurance
Drew C., Mar, 31 2023
made its easy and simple.
Scott K., Mar, 31 2023
Easy and helpful
Diego A., Mar, 29 2023
Answered all the questions we had , very polite and friendly. Easy to talk to
Laurie A., Mar, 29 2023
Answered all the questions we had , very polite and friendly. Easy to talk to
Marianne G., Mar, 24 2023
Eric was great to deal with. So friendly and knowledgeable about the insurance. Pleasure working with him
William D., Mar, 20 2023
Quick response , efficient
Avery S., Mar, 19 2023
Excellent costumer service and communication
Joanne T., Mar, 18 2023
The service I received in purchasing the insurance policy was very professional and informative.
Alec J., Mar, 18 2023
Eric has been a fantastic agent to work with. I would highly recommend him to anyone looking to buy insurance
Todd S., Mar, 18 2023
Kind, helpful and super knowledgeable!
Mary D., Mar, 18 2023
Quick response , saved me money
Danielle S., Mar, 16 2023
Dealing with Ryan is always a pleasure. He is informative, reliable, responsive, and always respectful. I know I'm in good hands when dealing with him and Goosehead!
Fred R., Mar, 12 2023
Ryan Frain is personable, knowledgeable, and takes the time needed for me to understand all of my questions before changing my policy.
Susan L., Mar, 09 2023
I accomplished what I set out to fo, which was to find comparable, less expensive coverage and Ryan did all the leg work for me very efficiently. It was painless and a WIn, Win!!
Florence H., Mar, 05 2023
Personable & competitive pricing.
William L., Mar, 03 2023
Ryan was awesome! He listened to our concerns and came back with a great policy for us. He was very easy to talk to and very down to earth. We felt we could really trust him. I'm so glad we called!
Dana B., Mar, 02 2023
Quick turn around, great quote found, saved me so much time and energy and money, on time
Lisa C., Feb, 26 2023
Quick response
Landon A., Feb, 22 2023
Eric has been great so far! He's explained things thoroughly to us and has been very easy to work with.
William L., Feb, 20 2023
Unbelievable service and honesty, already referring people to him
Victor H., Feb, 17 2023
Very professional, easy to deal with, and explained all policies Very well. Went out of his way to be helpful.
Kenneth M., Feb, 10 2023
Great service and knowledge!
Patrick T., Feb, 07 2023
Eric was very responsive and professional. He gave us, first time home buyers, a very thorough explanation of the policies and process. It was great working with him!
Michelle C., Feb, 05 2023
Eric was great and helpful
Richard F., Feb, 04 2023
Ryan Frain was extremely helpful with providing me with the best auto and homeowner's insurance policies. He was an exceptionally nice person to talk to on the phone. He was polite,courteous,friendly and very personable. I would definitely recommend him to any person that was in the same situation as I was. He reassured me that if I had any problem nothing would be too much trouble for him to assist me!
Kyra D., Jan, 30 2023
Eric was attentive. Found the best price for me. Answered all my questions in a timely manner.
Kimberly A., Jan, 26 2023
Very happy with how everything went.
Joseph A., Jan, 26 2023
Saved me money, explained everything clearly, easy to talk to and ask questions. Just outstanding.
Christina W., Jan, 25 2023
This was quick easy and saved me so much money!
Franqui C., Jan, 22 2023
Eric explained everything to me and saved me money he was very kind and and a joy to do business with
Karen S., Jan, 20 2023
Eric was informative, responsive and managed the process effectively.
Joyce W., Jan, 16 2023
Listening, patient. Getting what I needed and more at a lower price.
Michael H., Jan, 10 2023
Ryan came highly recommended, and he seemed genuine. I think he will be a valuable agent.
Dianna M., Jan, 08 2023
Great prices.
Brian M., Jan, 08 2023
Customer service.
Christina B., Jan, 05 2023
Eric is very Knowledgeable and informative of what different companies offer. Does great with fast responses as well
Brian H., Jan, 05 2023
Eric is great and very knowledgeable about insurances and what different companies offee
Michael C., Dec, 18 2022
Ryan Frain did a great job with information and communication.
Tara G., Dec, 15 2022
Eric was great! 10/10 and have recommended him to family and friends.
Barbara C., Dec, 10 2022
I found Eric to be extremely diligent, knowledgeable, patient, and friendly.
Jason M., Dec, 09 2022
Eric found us better coverage while saving us a lot of money
Scott M., Dec, 07 2022
Friendly courteous broker
Kristen E., Dec, 06 2022
Outstanding customer service and I feel like I can definitely trust them to help me find the best insurance deals
Connor J., Dec, 04 2022
I had an informative, straightforward, and friendly experience. Couldn't have been any easier. Couldn't have gone any better.
Tyler G., Nov, 28 2022
Ryan was great in every part of the process explained every detail and left no questions at all
Helen K., Nov, 22 2022
Price knowledge and efficiency
Niima B., Nov, 12 2022
Eric toke the time to go over all my options as a new shopper and answer all my questions. Highly recommend
Stephen B., Nov, 11 2022
Eric was efficient, easy to work with and knowledgeable about all areas of insurance! I have already shared his contact with numerous colleagues!
Trisha B., Nov, 09 2022
Eric was great to work with and so knowledgeable not to mention saving me thousands of dollars.
Edward T., Nov, 03 2022
Great guy. Very helpful and honest.
Kim O., Oct, 25 2022
Happy with correct home ins quote
Patrick B., Oct, 17 2022
Eric was able to get me same coverage at lower cost when my renewal came up.