Need help with an existing policy?
Contact My Team
About Nate
Nate Stalnaker is an agent with Goosehead Insurance located in Bristol,  TN. Nate  joined Goosehead because of his unwavering commitment to take care of his clients. Using cutting edge technology to shop with dozens of "A" rated insurance companies in just a few short minutes, he is able to find the right coverage at a competitive price. He takes the time to review all of the options and customizes a policy based on the unique risks and desires of each client. After finalizing an option, Nate is backed by a service team that has the highest client loyalty rating in the industry. Request a quote from Nate and you will quickly understand why Goosehead is one of the fastest growing distributors of home and auto insurance in the United States.
States Licensed In: NC, TN, VA
Connect
Languages spoken:
English
Hours:


Download contact info

Follow me
We've got you covered,
and then some.
Homeowners Insurance >
Auto Insurance >
Flood Insurance >
Renters Insurance >
Condo Insurance >
Landlord Insurance >
Motorcycle Insurance >
Boat Insurance >
RV Insurance >
Life Insurance >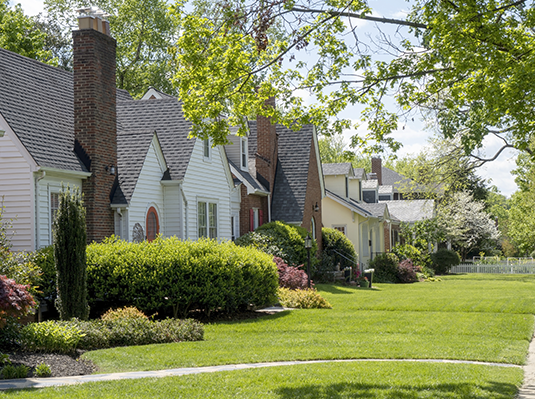 HOMEOWNER INSURANCE
Homeowners Insurance 101
After looking at dozens of houses you found a property you love. You've managed to come up with a down payment, get approved by a lender, and started wrapping your knick knacks in newspaper. Now you need to find a homeowners insurance policy that meets your needs, but how do you know if a policy is the right one for you?
Recent Reviews
Linda L., Nov, 13 2022
cory was nice and quick
Emily V., Oct, 25 2022
Nate was fast and helpful. 10/10
Natasha C., Oct, 12 2022
Nate Stalnaker was a big part of making this experience great. Mr Stalnaker went above and beyond to help me meet my needs with an amazing quote for my home owner ins. I am for ever grateful for his expertise and knowledge with Goosehead ins products and service.
Tony O., Oct, 11 2022
Thorough and friendly service
Michael B., Oct, 06 2022
service
Amy G., Sep, 22 2022
Nate responded to me very quickly when I reached out for a quote. He is very personable and made the process of finding homeowner's insurance very easy for me.
Devin P., Sep, 21 2022
Nate was extremely awesome in every way
Donna D., Sep, 17 2022
He explained the process very clearly and answered all my questions.
Crystal P., Sep, 15 2022
Was very helpful, knowledgeable and patient
Rodney P., Sep, 10 2022
Nate was very professional and knowledgeable.
Brent P., Sep, 03 2022
Very good
Linda B., Aug, 25 2022
Nate was easy to communicate with and very respectful and responsive to our needs.
Stephen D., Aug, 20 2022
Right on
Rachel C., Aug, 15 2022
Nate was great to work with. Made the process very simple and painless.
Denise C., Aug, 07 2022
Nate was amazing and very knowledgeable
Lillian V., Jun, 23 2022
Nate was awesome, he went above and beyond. His hard work Saved us from buying a house with years and years worth of water damage claims. And then found us a great home owners policy for our dream house! Thanks Nate!!!!!!!!!
Lillian V., Jun, 23 2022
Nate went above and beyond! His research and diligence saved us from buying a lemon of a home. We found our dream home instead so of course we went with Nate and Goosehead for our home owners insurance policy needs. He is a Jem and his dedication meant everything to us!
Harkishan R., Jun, 21 2022
Nate Stalnaker
Taylor K., Jun, 02 2022
Nate was great. Lol I rhymed & do it all the time…okay I'll see my self out lol.
Sheila A., May, 31 2022
Great communication and professionalism!
Kelly M., May, 06 2022
Nate made everything seamless
Mark A., May, 06 2022
Excellent follow up. Nate was very knowledgeable about the products
LisaRenee H., May, 03 2022
Wonderful experience with Nate!
Suzanne W., May, 03 2022
Nate Stalnaker was very helpful, professional and responsive. I felt like he listened to me and wasn't just trying to sell me on products. 10/10 review
Kevin L., Apr, 29 2022
Great friendly service with exceptional value insurance
Rebecca O., Apr, 28 2022
Efficient friendly service
Pegah E., Apr, 28 2022
Nate was excellent to work with, he was friendly and warm and I felt he honestly wanted to help me. I will be sending his info to friends and family in the future.
Brandon C., Apr, 27 2022
Nate exceeded my expectations. He was great to deal with and very knowledgeable and helpful.
Mary B., Apr, 02 2022
Being out of state Nate helped us with getting the necessary insurance quickly and efficiently
Phoebe M., Mar, 18 2022
As always, Nate provided quick, complete, and friendly support.
Dewayne D., Mar, 18 2022
Personalized service. Quick action. Best pricing. Nate is not only an agent to his clients, he's a friend.
Destany B., Mar, 05 2022
Everything
Ashlette L., Feb, 26 2022
Very personable and knowledgeable about insurance and specific needs in the area
Tamantha J., Feb, 23 2022
Very friendly and fast and discussed everything we had questions on
Peter F., Feb, 22 2022
Working with Nate was easy and our insurance needs were handled quickly.
Toniann F., Feb, 22 2022
Nate was very thorough, very helpful, very friendly and easy to work with
Anne W., Feb, 18 2022
Excellent customer service. Great Communication and you're saving me money
Kyle M., Feb, 17 2022
Easy communication and quick transaction.
Phoebe M., Feb, 05 2022
Nate was quick to take care of our needs and gracious throughout the process. We're blessed to work with him!
Kirk K., Jan, 31 2022
Great attention and customer service
Bronson B., Jan, 21 2022
My agent at GooseHead has been incredibly helpful every step of the way as I have become a new house owner. I recommend this company to everyone who asks for help with insurance!
LeeAnne W., Jan, 17 2022
Friendly and knowledgeable service!
Christy B., Jan, 15 2022
Communication is key for me. I am moving from AZ and was unsure of what coverages I need and don't need. Nathan took his time explaining coverages. He set me up with a great policy. I will be referring him to my family as they start moving. Nathan, thank you for your time!
Lisa R., Jan, 02 2022
Very professional, knowledgeable, courteous, and friendly. We felt like a valued customer.
John P., Dec, 27 2021
Nate was friendly and very helpful
Joseph S., Dec, 05 2021
Professionalism
Joan C., Nov, 19 2021
promptness in answering questions and helpfulness in documentation initial and signature.
Madison G., Nov, 19 2021
quick and easy to work with; met all my needs
Daniel M., Nov, 06 2021
Nate was friendly, informative and open about everything. He wasn't afraid to speak to me and got behind what he was selling.
Scott C., Nov, 02 2021
Personal, knowledgeable service. As a first-time homebuyer, this process is new to me and very overwhelming. I felt at ease with this aspect, mainly because of the approach of Nate and the staff.
April H., Oct, 25 2021
He was patient and kind. I am a first time home buyer and he made me feel confident and not inexperienced.
Patrick D., Oct, 17 2021
Prompt and professional
Ken D., Oct, 10 2021
Nate is quick to respond and easy to work with.
Abigayle S., Oct, 02 2021
Nate was fantastic. Very personable and friendly, and he definitely had my best interest in mind.
Sally A., Sep, 19 2021
Nate did a great job helping us get excellent coverage quick and hassle free! Definitely recommend!
Nicholas R., Sep, 19 2021
Nate was very friendly and easy to communicate with. He was quick to respond and knowledgeable about the product.
Sylvia M., Sep, 15 2021
Very pleased with service
Sherry A., Sep, 15 2021
Nate is the absolute best at customer service. He took the time to explain every detail and answer the many questions we had about our policies. Connecting with and helping people is what it is all about! He gets it!!
Justice M., Sep, 14 2021
Nate was very informative especially with me being so young and having zero experience or knowledge of the subject before talking with him! I am now very knowledgeable thanks to him!
Jennifer K., Sep, 12 2021
Great customer service and a great insurance rate
Clive B., Sep, 11 2021
Ease of service, quality of product, timeliness & responsiveness to my needs
Brenda W., Sep, 03 2021
Nate is courteous and knowledgeable. He also agreed to work with my lender to make sure I had everything I need.
Ashley S., Aug, 30 2021
Kind, patient and understanding
Todd I., Aug, 27 2021
Nate saved me a ton of money. Really appreciated his expertise and was very fun to talk to.
Donovan B., Aug, 25 2021
Nate was a great help!
Erik E., Aug, 23 2021
Nate is friendly, informative, helpful, and just a great agent to deal with. He answered all of my questions intelligently and with language I could understand, and got me great rates on homeowner's and auto insurance.
Thomas B., Aug, 05 2021
Nate was very friendly and professional, easy to deal with.
Barbara M., Aug, 02 2021
Very informative and polite, answered all of our questions. Was patient with us.
Sylvia S., Jun, 29 2021
Nate was professional, friendly, and knowledgeable.
Larry B., Jun, 24 2021
Excellent customer service
Keith W., Jun, 20 2021
Nates communication and personality
Beth D., Jun, 11 2021
Very knowledgeable, helpful and very friendly!!
Donald F., Jun, 09 2021
N/A
Austin W., Jun, 04 2021
Nate gave me a better rate than my previous coverage and was as helpful as possible!
Mark F., May, 28 2021
Nate was very easy to talk to, very personable. he explained the policy well.
Preston B., May, 27 2021
Nate listened and made HOI fun, easy to understand, and not intimidating at all. I feel confident about our choices and I feel like he took care of us.
Kim H., May, 22 2021
Nate is super helpful and was great to work with.
Brian S., May, 21 2021
Agent service
Burke C., May, 19 2021
good service
Lisa J., May, 16 2021
Excellent personal service!
Lisa J., May, 16 2021
Nate was very professional, personable, and efficient. Got us a great policy at a great price.
Leslie T., May, 15 2021
Very well informed
Sid O., May, 13 2021
Nate Stalnaker was very patient and attentive to our needs. He answered all out questions satisfactorily. We're saving a considerable amount of over what we have been paying Cincinnati.
Brandon H., Apr, 02 2021
Nate did a fantastic job of finding the right quote for us. He was proactive in making sure we had all the right information to make a well informed decision.
Tanner T., Mar, 26 2021
Nate was awesome. He was caring, professional, efficient, and overall a huge help for me finding homeowners insurance. I highly recommend him,
Caitlyn S., Mar, 24 2021
Nate was very informative and quick to respond with any questions or concerns. The quote was great compared to others.
Christopher B., Mar, 24 2021
Great pricing and friendly employees
Bronson B., Mar, 22 2021
He has been above helpful, got me insurance in time to move into my new house.
Tom G., Mar, 22 2021
Nate was extremely helpful. A real pleasure to deal with.
Travis S., Mar, 04 2021
Nate! Nate was absolutely phenomenal. Helpful, honest, communicative, and just all around a great guy.
Blake C., Feb, 20 2021
Nate Stalnaker is hands down the best and most realistic insurance agent I have ever had the pleasure of doing business with. In fact, if he ever leaves, I'll follow him to the next company he is with.
Lee S., Feb, 18 2021
Excellent communication. Great to work with.
Danny L., Feb, 16 2021
Very friendly, honest and quick!!!
Joseph D., Feb, 05 2021
Nate worked diligently on getting our home and auto bundle prepared, and saved us over 400 dollars annually.
Charles P., Jan, 27 2021
Informative and easy to deal with
Nate S., Jan, 13 2021
Top notch professionalism
Danny W., Jan, 10 2021
Work working and very conscientious