Need help with an existing policy?
Contact My Team
About Kevin
Kevin Michelson is an agent with Goosehead Insurance located in Nashville,  TN. Kevin  joined Goosehead because of his unwavering commitment to take care of his clients. Using cutting edge technology to shop with dozens of "A" rated insurance companies in just a few short minutes, he is able to find the right coverage at a competitive price. He takes the time to review all of the options and customizes a policy based on the unique risks and desires of each client. After finalizing an option, Kevin is backed by a service team that has the highest client loyalty rating in the industry. Request a quote from Kevin and you will quickly understand why Goosehead is one of the fastest growing distributors of home and auto insurance in the United States.
States Licensed In: GA, TN
Connect
Languages spoken:
English
Hours:


Download contact info

Follow me
We've got you covered,
and then some.
Homeowners Insurance >
Auto Insurance >
Flood Insurance >
Renters Insurance >
Condo Insurance >
Landlord Insurance >
Motorcycle Insurance >
Boat Insurance >
RV Insurance >
Life Insurance >
You've got the best of the best.
Meet the team.

William Mantlo
License #: 3001088833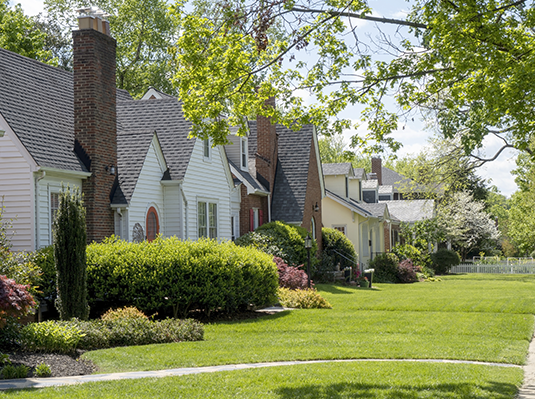 HOMEOWNER INSURANCE
Homeowners Insurance 101
After looking at dozens of houses you found a property you love. You've managed to come up with a down payment, get approved by a lender, and started wrapping your knick knacks in newspaper. Now you need to find a homeowners insurance policy that meets your needs, but how do you know if a policy is the right one for you?
Recent Reviews
Carlos C., Nov, 26 2022
Will Mantlo was exceptional and we loved working with him. He made it easy and he explained things along the way
Joel L., Nov, 25 2022
He was able to provide Service through the website and Will presented a very cool did you explaining the policy.
Jeanette L., Oct, 13 2022
Great customer service from my agent, Kevin Michelson - Thorough and knowledgeable. Able to provide great coverage and rates.
Zachary H., Oct, 11 2022
Will made everything super easy and we're saving money!
Jolivette W., Oct, 07 2022
Will worked with my husband to get our insurance set up and was able to do it quickly and provide better options than other carriers. He was available to answer questions to help us decide on the options best for our needs.
Christopher W., Oct, 07 2022
Will is very knowledgeable on the insurance options and comparing coverage and explaining the differences. The video comparing the different quotes and options is helpful to see a side by side comparison to make the best decision for your insurance needs. Very responsive and timely in the process as well.
John L., Oct, 01 2022
Great service that was timely. The communication was clear and answered all my questions.
Hallie W., Sep, 29 2022
Will Mantlo was super helpful and easy to work with. He walked us through everything and answered all of our questions thoroughly
James M., Sep, 25 2022
Very responsive and knowledgable.
Tammy R., Sep, 22 2022
Will mad the whole process easy. He explained and answered my questions.
Crystal P., Sep, 17 2022
Kevin was great and was able to get my rates down, while answering my questions and easing my anxiety.
Angie A., Sep, 15 2022
Excellent service.... Prompt response.... Very clear... and wonderful personality! Looking forward to doing more business with Kevin Michelson.
Nathaniel M., Sep, 14 2022
I had the pleasure of working with Will who was patient to answer all of my questions and informative for considerations I wouldn't have known on my own.
Joan M., Aug, 27 2022
quick and fast, responsive and intelligent.
Jaclyn G., Aug, 27 2022
N/a
Grace A., Aug, 24 2022
easy to work with and fast turn around!
Ranae B., Jul, 31 2022
Will has been so generous with his time and knowledge. It is very important to me to have a local agent in case something happens.
Irene S., Jul, 30 2022
Prompt & efficient service & great rate.
Owen M., Jul, 30 2022
Very helpful and made it easy for me, looking out for my best interests.
Katie T., Jun, 22 2022
Kevin helped guide our business on the best insurance coverage. He was able to help us cover all of our bases. He is easy to work with, very responsive and prompt, and Kind. Would definitely recommend.
Arthur H., May, 31 2022
Prompt response, competitive quote and great customer service.
Melvin T., May, 28 2022
Will did a great job providing us with great insurance products and quick/professional/friendly service.
Susan M., May, 25 2022
Will Mantlo
Nicholas M., May, 16 2022
Kevin was professional, knowledgeable, and provided great service.
Mitchell W., Apr, 29 2022
Excellent customer service and professionalism. Offered multiple options to find what made most sense for our family.
Sean C., Apr, 28 2022
Will Mantlo is great!
Tyler P., Apr, 18 2022
Kevin was very knowledgeable and helped walk me through every step of homeowner's insurance, which was important for me as a first-time homebuyer. I look forward to working with him going forward!
Lucas L., Apr, 15 2022
Will is the man
Claudia T., Mar, 29 2022
Excellent customer service from Kevin.
Ryan B., Mar, 17 2022
Will Mantlo was outstanding in finding me both home and auto insurance with great coverage and for a great price. I am very pleased with my experience with Will and Goosehead.
Ryan B., Mar, 17 2022
Will Mantlo was outstanding in finding me great coverage for a great price in a timely manner. I am very pleased with my experience with him and Goosehead.
Megan J., Mar, 12 2022
Will is great to work with, great personality and truly had your best interest.
Four S., Mar, 12 2022
Thinking outside of the box and customer service
Michael W., Mar, 08 2022
Kevin Michelson was communicative and exceedingly patient with an extensive list of questions we had before changing our home and auto insurance portfolios over to Goosehead. Kevin has an exhaustive understanding of the market and industry. Better? He has the ability to explain options in a way that even a non-insurance person can understand. Even better yet? Kevin isn't out to hard sell anything and truly wants to help you find what is best for your individual circumstance. It was our good fortune to be introduced to Kevin and Goosehead. I highly recommend Kevin and his team.
Jeffrey B., Mar, 02 2022
Great service, explanation, and response time.
Allen S., Feb, 21 2022
great support and and what looks like several great policies
Hosting 6., Feb, 17 2022
Easy to work with!
Daniel R., Feb, 10 2022
Will did a great job finding us the best coverage possible for us and communicating what options we had through that coverage.
Marlys H., Feb, 09 2022
Will Mantlo was very knowledgeable and explained each policy thoroughly. I felt very cared for and all my concerns & questions were answered. I would definitely recommend Will in the future!
Shea J., Feb, 08 2022
Top notch customer service, clear communication and honesty. Mr. Mantlo has been outstanding and I will have my recommendation.
Caroleen W., Feb, 05 2022
Responsiveness. Educational. Friendly.
Angela H., Jan, 21 2022
Friendly an professional
Zachary W., Jan, 14 2022
Policy gave the coverage we need it at affordable price. Service was thorough, efficient, into tenant. Will took care of all of our needs and made sure we were comfortable with the process as first time buyers
Thomas B., Jan, 13 2022
The personal care, responsiveness, and professionalism of the agent was exceptional. Great representative of the Brand!
Clayton L., Jan, 07 2022
Great service
Debi R., Jan, 06 2022
Kevin was prompt and personable as well as very professional.
Kellye R., Dec, 22 2021
Will Matlow was so helpful in doing the legwork for us and making the transition easy from our other carrier that left us with disappointment. Thank you Will, and Goosehead!
Carolyn K., Dec, 03 2021
prompt responses and follow through. Friendly attitude, product knowledge
Erica G., Nov, 16 2021
Friendly and efficient service
Amy C., Nov, 13 2021
Kevin Michaelson did everything he could to help me out and I really appreciate his hard work and care that he gave throughout my experience.
William V., Nov, 09 2021
Quick and easy transition.
Ryan Y., Nov, 06 2021
Will was great and concise!
Devin A., Oct, 26 2021
Will Mantlo's customer service was incredible
Martin M., Oct, 11 2021
Everything went well
Tina G., Oct, 08 2021
Very detailed and spent a lot of time with me.
Aaron G., Oct, 06 2021
Great experience, very friendly service.
Saundra H., Oct, 06 2021
Kevin is an amazing agent. The Goosehead Agency is fortunate to have him. He is super easy to work with and gives proper care to his clients.
Andrew H., Sep, 27 2021
Wil is extremely attentive and breaks things down simply for the average person to understand.
Brian C., Sep, 20 2021
The agent, Will Mantlo, was honest, prompt, and straightforward. He answered my questions and replied quickly to all communications!
Jacob S., Sep, 18 2021
Great service, nice guy
Lucy S., Sep, 10 2021
Great customer service
Gary G., Sep, 03 2021
Will was very easy to work with. Made the process fast and easy.
Elizabeth H., Sep, 02 2021
Knowledgeable without pressuring. Gave me the options and information for me to make an informed decision about my insurance choices.
William L., Sep, 01 2021
Very satisfied with the services rendered.
Katie R., Aug, 31 2021
Kevin provided immediate attention to our organization to find us the best coverage. We cannot say enough good about how happy and relieved we are to have Kevin looking out for our organization! Highly recommend!
Katherine M., Aug, 24 2021
Will was incredibly helpful and made changing insurance providers a breeze. Wish I would've switched sooner!
Lisa T., Aug, 21 2021
I like the way he presented the comparison of my current insurance with his proposed changes. Friendly and very knowledgeable!
Kevin M., Aug, 20 2021
Kevin was great!! Pricing is great too!
Matthew G., Aug, 18 2021
Quick support and informative.
Charles M., Aug, 12 2021
Will was thorough, friendly, timely, knowledgeable and very efficient. We appreciate his professionalism. Thanks, Will!
Joshua H., Aug, 10 2021
Will Mantlo was attentive, responsive, and helpful! He went above and beyond. Thank you!
Darren J., Aug, 07 2021
Excellent coverage at an excellent price. Kevin was very knowledgeable and easy to work with.
Kevin M., Aug, 06 2021
World Class!
Brandon F., Jul, 30 2021
Will was extremely knowledgeable with the different products offered and personable/detailed when explaining the details of our proposals for different plans. Excited we are going with Goosehead and Will's our agent moving forward.
Carolyn M., Jul, 27 2021
Great prices, great communication, and I like Kevin
Thomas G., Jul, 27 2021
Kevin did a great job explaining all options. Great video and oral presentation.
Dominique D., Jul, 27 2021
Will Mantlo made this process so easy as well as explained it throughly! Highest coverage I say from shopping around for not much more price wise. Made it an obvious choice.
David D., Jul, 20 2021
Friendly, understanding and very, very professional on every level
Christina M., Jul, 15 2021
Will was thorough and took the time to explain everything making sure we understood our coverage options and he made the process easy.
Jane H., Jul, 07 2021
Will Mantlo provided us with excellent service and was always prompt about getting back to us and supplying us with all the information we needed.
White P., Jun, 19 2021
Great customer service and analysis of my prior coverage and comparison to new offers from Goosehead
David F., Jun, 19 2021
Kevin was patient, answered all my questions quickly and satisfactorily and made the experience of researching and purchasing Homeowner Insurance for the first time one of the less stressful phases of the whole process.
Lisa T., Jun, 14 2021
easy to purchase, prices were competitive ,Will was great!
David L., Jun, 07 2021
It was great! Very personable and informative.
Jamela H., Jun, 03 2021
Superior service, customer service was great! Business and professionalism is superb!
Barbara A., May, 30 2021
Agent is knowledgeable and credible
Ollie P., May, 29 2021
Very comfortable and professional
Armin S., May, 25 2021
Will went above and beyond in explaining everything we needed as well as running multiple changes through the system to get us the insurance we wanted.
Mark G., May, 15 2021
Kevin was very professional and responded quickly when we needed him to
Lauren M., May, 07 2021
Kevin was so awesome to work with and made the whole process simple and fun!
Anthony K., May, 05 2021
Very reliable; always available to discuss; works to get the best deal for clients.
Olivia W., May, 05 2021
Kevin was great!!! So helpful and got me exactly what I needed!
J K., May, 03 2021
Clear and timely communication
Peter S., Apr, 29 2021
Kevin is a pleasure to work with.
Christopher M., Apr, 29 2021
Excellent communication re policy options.
Hannah S., Apr, 21 2021
Will was very professional, worked diligently to help us with options that would be best for our family and do so in a timely manner!
Catherine S., Apr, 20 2021
Will was very knowledgeable and thourghly explained the auto and home policies we chose.
Andrew S., Apr, 07 2021
100% down to Will Mantlo. He's been fantastic. Super personable, helpful and friendly. Made a process that is very alien to me feel comfortable and easy!
Recardo M., Apr, 02 2021
Will did a great job of explaining the benefits of the policies he offered. He showed us the comparative rates between our current insurance and the one he proposed, and he also pointed out areas where we were underinsured. He was very thorough.
Leslie D., Mar, 31 2021
Amazing service and Representative.
Kyle F., Mar, 24 2021
Knowledgeable and trustworthy backed by a lot of great options for any situation
Kevin H., Mar, 23 2021
I thought Will did a great job showing us current coverage and why we needed his recommended coverage.
Andrew R., Mar, 18 2021
Kevin was extremely helpful and informative when it came to picking a car and which insurance to use.
Tamaki N., Mar, 15 2021
Great, responsive service!
Michael M., Mar, 12 2021
Kevin did a great job of listening to my needs and working to provide me with the appropriate information.
Steven T., Mar, 10 2021
Kevin Michelson goes the extra mile to help his clients get the right coverage to for them. His ethics and true passion for people helps set him apart from any other agent.
Matthew R., Mar, 02 2021
Will was fantastic. He was able to perform a through review of my prior coverage and find gaps that left us exposed. I have always shopped my own coverage and felt well versed, and was still able to learn a ton from WIll. He truly came at this with the mind of a teacher in order to make sure I understood what he was quoting, and where the differences were.
Erin O., Feb, 27 2021
Kevin is super quick to respond and great with details. He takes the time to explain options so you understand policies and what is included. I have recommended him on several occasions and will continue to do so!
John C., Feb, 26 2021
Kevin was great to work with and very helpful!
Phyllis C., Feb, 25 2021
Will was great to work with.... very helpful!!
Laura E., Feb, 25 2021
Will Mantlo is an outstanding insurance agent. He was helpful, quick to respond, and did perfectly clear about my policy options. Will's outstanding customer service is the reason I will be referring everyone I know to him.
Tracey T., Feb, 19 2021
I've known Kevin Michelson for years; his keen understanding of a customer's needs continues to pleasantly surprise me. He's the guy you'd want on the other end of the phone if there's a problem.
David C., Feb, 18 2021
Excellent service. Provided me with the information needed to make a well informed decision.
Coburn G., Feb, 15 2021
William was very thorough and knowledgeable. He was patient and helpful in getting me the best value and help switching ALL my vehicles and home to new policies. This helped me get better rates and more coverages! Overall I am very pleased and will be a client for life as long as William is my agent.
Glenn N., Feb, 11 2021
Responsive to all my concerns.
Chad W., Feb, 09 2021
Kevin is an amazing guy!
William M., Feb, 03 2021
Great service.
Griffin J., Jan, 23 2021
My agent, Will Mantlo, was excellent. I understand that he is new, but he was still knowledgable, extremely responsive, and friendly. He was a huge factor in deciding to make the switch to goosehead. He walked me through the process smoothly, and answered all questions I had. Thank you, Will.
Garry G., Jan, 22 2021
Knowledgeable, efficient, personalized service.
Austin R., Jan, 14 2021
Great customer service
Debra S., Dec, 20 2020
Kevin Michelson is the epitome of customer service. He has delivered A1 insurance service for me for years.
Gary G., Dec, 11 2020
Kevin was exceptionally responsive and efficient, and communicated clearly during the entire process.
Gary G., Dec, 10 2020
Excellent response time and clear communication
Kelsey B., Dec, 10 2020
Videos were super helpful, Kevin was great to talk to and understands that different people need different things and their policies should match a person's lifestyle and needs.
Micah P., Nov, 24 2020
Kevin is on top of it!
Christopher S., Nov, 19 2020
Love working with our agent and the services we've received.
Diane T., Nov, 19 2020
Kevin was friendly, thorough and very personable.
Seth D., Nov, 12 2020
Kevin is always the most helpful and detailed in how he helps us find the insurance we need the most.
Kimberli K., Nov, 02 2020
Kevin... Easy to talk to and very innovative. Insurance is the same in most cases. It's about the people you feel will really actually help you in the end of things.
John S., Oct, 31 2020
Great communication and knowledge!
Yolanda M., Oct, 31 2020
Very professional and knowledgeable and explained the plan.
Kyle F., Oct, 19 2020
Kevin is the most knowledgeable insurance advisory I have ever worked with
David C., Oct, 18 2020
Personal approach to understanding my needs from the local agent; followed by a quick Quote and effective on boarding process.
Tara C., Oct, 02 2020
Kevin was very thorough and took his time explaining what everything meant on the policy. He also did an excellent job of listening to our needs and adjusting the policy to be sure we received exactly what we wanted and needed. Very professional and overall, just a pleasure to work with.
April W., Sep, 29 2020
Kevin Michelson is amazing! He took the time to explain everything in detail and made sure that we understood our comparison and that we have the covereage we need. I cannot say enough good things about him, his customer service and his attention to detail.
James M., Sep, 28 2020
Agent is extremely knowledgable and went above and beyond in addressing my questions and concerns.
Jordan L., Sep, 22 2020
Personable and explained all of our questions.
Tammy H., Sep, 20 2020
Kevin was kind and expeditious with my insurance needs. Thank you for being a consummate professional! ;)
Hannah S., Aug, 30 2020
It was very easy to follow how the policy would cover different areas in my home. It made it simple to understand as a first home owner. I really appreciated Kevin and his guidance in providing me the correct coverage for my home.
Trevor J., Aug, 23 2020
Kevin is awesome
Jesse S., Aug, 21 2020
Just 100% totally satisfied with Kevin Michealson. If he is representative of all your agents, you have a top flite company.
Kevin M., Aug, 16 2020
Great experience