Need help with an existing policy?
Contact My Team
About Toby
Toby Brooks is an agent with Goosehead Insurance located in Belton,  TX. Toby  joined Goosehead because of his unwavering commitment to take care of his clients. Using cutting edge technology to shop with dozens of "A" rated insurance companies in just a few short minutes, he is able to find the right coverage at a competitive price. He takes the time to review all of the options and customizes a policy based on the unique risks and desires of each client. After finalizing an option, Toby is backed by a service team that has the highest client loyalty rating in the industry. Request a quote from Toby and you will quickly understand why Goosehead is one of the fastest growing distributors of home and auto insurance in the United States.
States Licensed In: TX
Connect
1920 N. Main Street, Ste. 102
Belton, TX 76513

Languages spoken:
English
Hours:


Download contact info

Follow me
We've got you covered,
and then some.
Homeowners Insurance >
Auto Insurance >
Flood Insurance >
Renters Insurance >
Condo Insurance >
Landlord Insurance >
Motorcycle Insurance >
Boat Insurance >
RV Insurance >
Life Insurance >
You've got the best of the best.
Meet the team.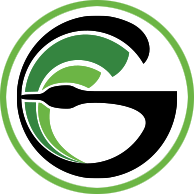 Ashley Hudson
License #: 2239829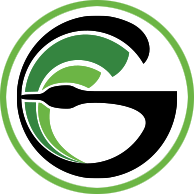 Randy McKee
License #: 2021129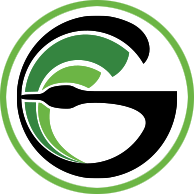 Shanna Ramirez
License #: 2393859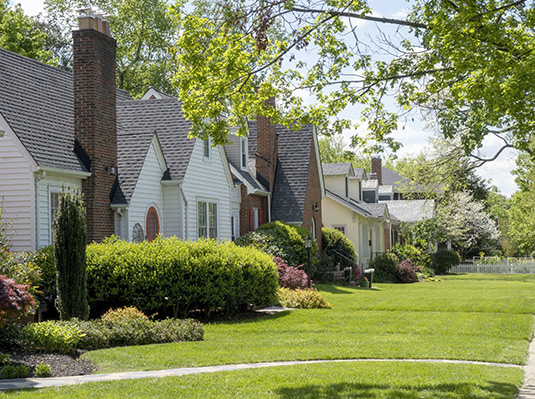 HOMEOWNER INSURANCE
Homeowners Insurance 101
After looking at dozens of houses you found a property you love. You've managed to come up with a down payment, get approved by a lender, and started wrapping your knick knacks in newspaper. Now you need to find a homeowners insurance policy that meets your needs, but how do you know if a policy is the right one for you?
Recent Reviews
Versile J., Nov, 30 2023
Shanna was amazing. She was very thorough without wasting my time or money m I'm very lucky to have found her!
Miguel S., Nov, 15 2023
Shanna was so professional and polite. She is great!
Frank F., Nov, 09 2023
Honest, professional and able to solve my needs in a timely manner.
Sharon S., Oct, 31 2023
Goosehead had the program to meet my needs and helped me replace my insurance at a lower price.
Dennis S., Oct, 31 2023
Shanna was very professional and answered all my questions quickly.
Nathan M., Oct, 30 2023
Shanna was accomodating, honest and very helpful walking us through our switch and making us feel great about going through Goosehead
Kris V., Oct, 20 2023
Jackie torres is the best
Rhonda K., Oct, 17 2023
Shanna walked me through the process with ease. She went above and beyond to be sure the insurance help I needed what the right type at the best price.
Julian B., Oct, 16 2023
Randy was very helpful, he made sure that we understood everything and got the best possible deals for us
Jacqueline B., Oct, 07 2023
Customer service
Judith a., Sep, 28 2023
Jackie was wonderful to work with. Very reliable and efficient.
Juanita S., Sep, 22 2023
Great service!
Karen F., Sep, 10 2023
Toby was thorough and gave good explaination.
Clydette J., Sep, 09 2023
Professional service, knowledge agent, good pricing, easy process!
Charles R., Aug, 18 2023
Randy McKee was very knowledgeable, professional & helpful! Top shelf service!
Candace B., Aug, 10 2023
Shanna was very responsive, personable and helpful.
Jarred V., Aug, 07 2023
Great customer service
Laschell T., Aug, 04 2023
Jackie is very courteous. She listened to my needs. She was able to quickly get my quota and complete my policy.
Patrick R., Jul, 28 2023
Shanna Ramirez was incredible with a review of our current coverage and finding options to save us money with comparable coverage. We switched our home/auto/boat coverage with her through Gooshead Insurance.
Angela D., Jul, 22 2023
Amazing customer service and quick response.
Kristi H., Jul, 21 2023
Quick to respond
Kathleen R., Jul, 18 2023
very professional and friendly
Shirley R., Jul, 15 2023
Because I like dealing with Goosehead anyone I have delt with has been fantastic. Shana has really helped me on commercial insurance. Told her what I needed in a matter of a few hours she had everything done.
Bennie C., Jul, 15 2023
Toby was awesome and easy to deal with!
Ronnie S., Jul, 13 2023
Excellent customer service from Ashley. She was available to handle all my questions. She is amazing!!!!
Gary J., Jul, 13 2023
Everything went quickly ,efficiently and professionally.
Calvin E., Jul, 12 2023
Was an easy process to fill out paperwork and sign online. Looking forward to our new insurance.
Jim K., Jul, 11 2023
Excellent service and price.
Clarence L., Jul, 10 2023
Shanna was very personable and got us better rates
Sally L., Jul, 10 2023
Lower ins rates
Raymond c., Jul, 02 2023
Jackie is amazing!! I don't like the agency fee that's charged per policy.
Ruben G., Jun, 29 2023
Shanna was super nice and helpful
Raegan H., Jun, 25 2023
Ashley was nice, personable and friendly. She was very helpful and quick.
Vivian R., Jun, 23 2023
Jackie was/is always courteous, pleasant and very respectful. She listens and is attentive to my needs. I believe she is committed to the total satisfaction of her clients.
James M., Jun, 14 2023
Ashley went above and beyond to help me outstanding customer service
Timothy T., Jun, 07 2023
Randy was awesome
Michael M., May, 30 2023
No issues. Toby very efficient and articulate.
Rayne W., May, 30 2023
Ashley was the biggest help with getting the best auto and renters policies to fit my family needs! She was knowledgeable, patient and responsive with our questions about our policies!
Gina B., May, 10 2023
Very friendly staff
Tammy L., May, 03 2023
So easy and was give great rates
Shante F., Apr, 28 2023
Shawna was awesome. She explained everything to me and got me covered.
Jill A., Apr, 25 2023
From start to finish, customer service has been awesome. The rates we received were great and the company was a familiar name. The quotes came in promptly, the office always answered the phone when I called, and the office is close to our home. I feel confident that Shanna will be there to help us with all of our insurance needs.
Virginia S., Apr, 23 2023
Randy was top notch, down to earth, obove and beyond type of person. Very honest.
Kimberlee H., Apr, 22 2023
Shanna was fantastic and helpful in every way.
Clayton G., Apr, 20 2023
She took all the hassle of finding quotes and having a millions different companies calling. Even with a minor hiccup she was still able to assist me and get me quotes quickly.
Amy H., Apr, 17 2023
good communication, quality info with quotes
Ashley B., Mar, 31 2023
Ashley was so wonderful and helpful ❤️
Chad S., Mar, 30 2023
Great service, very responsive, and explained the process and my options.
Annette C., Mar, 29 2023
Super Helpful with all the questions I had. They found a great package for us with budget friendly price.
Jessica D., Mar, 28 2023
Shanna is wonderful and has always gone above and beyond for my families insurance needs!
Debora F., Mar, 28 2023
Shanna was very helpful, quick, and friendly.
Darwin P., Mar, 23 2023
10
Mark A., Mar, 12 2023
Low monthly, it's an annual subscription
Kelly C., Mar, 10 2023
Very courteous, knowledgeable and friendly.
Kimberly G., Mar, 09 2023
Fast easy convenient
Anna K., Mar, 06 2023
Completely satisfied! Thank you !
Tristan J., Mar, 06 2023
She got us better coverage for a cheaper price and was very helpful in the switching process!
Shirley S., Mar, 05 2023
I'm very pleased the way the handle my case
Brandy E., Mar, 02 2023
It was a quick and painless process
Luevernal R., Feb, 26 2023
All of my questions were answered in detail, and Randall was very patient and understanding with me. I would recommend his services to anyone.
Debra B., Feb, 25 2023
I inquired about an insurance quote and within a day or so I had a quote from Ashley. It was time to renew auto insurance policy and I received quotes from 3 other companies. Quotes were all comparable w/i a few dollars. Went w/ the Goosehead quote overall.
Amber P., Feb, 22 2023
Ashley went above and beyond to find us the best deal explain everything and very patient with all my questions
Kenneth S., Feb, 21 2023
Shanna was awesome
Anyssa B., Feb, 18 2023
Toby and Ashley both helped me tremendously with getting my insurance rate so much lower on my new vehicle and I cannot thank them enough for their time! I will definitely be referring all my people to them!
Julian P., Feb, 17 2023
Answered all my questions as a newbie!
Iris A., Feb, 13 2023
Shanna is extremely knowledgeable and makes the process of acquiring insurance for our properties a very smooth one. We refer her to all of our family members, colleagues, and clients.
Sandra A., Feb, 13 2023
Pleased
Margarita R., Feb, 08 2023
Quick and friendly service with easy to understand steps.
Sheridan G., Feb, 07 2023
Shanna went out of her way to answer every question I had and made my first home buying experience a little bit easier. Highly recommend this company as they are honest and dependable. Plus they find you the best rates!
John W., Feb, 03 2023
We got great service that saved us quite a bit of money.
Melodie W., Feb, 01 2023
Shana did an excellent job understanding our needs and providing the best options
Thomas B., Jan, 25 2023
She was very thorough, explained the plan, and worked to find the right plan. Very satisfied and very professional
Robert K., Jan, 20 2023
Worked hard to get competitive pricing and saved me money. What else could you ask for?? Did a great job for me.
Michael C., Jan, 19 2023
Ashley was great and very helpful
Martha H., Jan, 17 2023
Shanna Ramirez was very helpful and explained everything in complete detail. She was patient and responded promptly to any questions or concerns I might have. She was also very personable and reassuring, which was helpful with me having some anxiety about changing to a new insurance company, after having been with Farmers for 23 years. The bottom line is Shanna saved me money. Thank you again Shanna Ramirez. Martha Heath Policy # 965107571
Joy S., Jan, 15 2023
Toby Brooks was outstanding. He went out of his way to help us and was very thorough. Very professional and friendly.
James H., Jan, 14 2023
Great work in finding me the correct insurance for my eeds
Jessica A., Jan, 13 2023
Shanna was awesome and was able to get me many discounts!
Sheryl C., Jan, 06 2023
Russell S., Dec, 20 2022
Toby is a great salesman and makes it clear what you are buying. A straight shooter
Airreion L., Dec, 19 2022
Great customer service
Aeowyn B., Dec, 19 2022
Shana did a wonderful job finding the best rate for my new business. I've also referred her to Real Estate clients who've all raved about her expertise in Insurance. Thank You!
Aurea S., Dec, 16 2022
Very friendly
Mark S., Dec, 06 2022
Great customer service care. Randy took the time to explain everything along the way
Andrellis J., Dec, 06 2022
Great experience
Jo M., Dec, 03 2022
Toby was great to work with.
Carolyn D., Nov, 25 2022
Knowledge & thoroughness of Toby Brooks. S Ed me money
Anthony H., Nov, 21 2022
After weeks of searching, Ashley was able to get me the best quote for my needs!
David M., Nov, 18 2022
Ashley. She was excellent.
Michael S., Nov, 18 2022
Shanna was easy to work with and made it very easy to do business with. No pressure. No hassle.
Howard B., Nov, 12 2022
I worked with Shanna Ramirez. She was extremely helpful. She was the only agent that was able to get me insurance coverage for my business at a great price. I'm very pleased with her work.
Fannie A., Nov, 11 2022
Shanna has great customer service and takes time to talk over policy with the customer I would recommend her to other people
Ralph M., Nov, 09 2022
Excellent Customer Service!
Peggy M., Nov, 09 2022
She was very helpful and walked me through the whole process, top notch service!
Wendy F., Nov, 05 2022
Great customer service
Patricia W., Nov, 03 2022
Ashley is absolutely incredible. She was extremely wonderful in helping us navigate the insurance selection process. We highly recommend her!
Tina H., Oct, 31 2022
Shanna was very thorough and timely.
Terry A., Oct, 26 2022
It is rare these days to get great service. Randy McKee has been upfront with information, very helpful, flexible as we had to work through some things and just a pleasure to deal with. If the insurance we purchased is as good as he has been, we are in good hands.
Carla M., Oct, 26 2022
It is rare these days to get great service. Randy McKee has been upfront with information, very helpful, flexible as we had to work through some things and just a pleasure to deal with. If the insurance we purchased is as good as he has been, we are in good hands.
Christopher G., Oct, 22 2022
Excellent service and friendly