Need help with an existing policy?
Contact My Team
About Michael
Michael D'Ambrosio is an agent with Goosehead Insurance located in Cedar Park,  TX. Michael  joined Goosehead because of his unwavering commitment to take care of his clients. Using cutting edge technology to shop with dozens of "A" rated insurance companies in just a few short minutes, he is able to find the right coverage at a competitive price. He takes the time to review all of the options and customizes a policy based on the unique risks and desires of each client. After finalizing an option, Michael is backed by a service team that has the highest client loyalty rating in the industry. Request a quote from Michael and you will quickly understand why Goosehead is one of the fastest growing distributors of home and auto insurance in the United States.
States Licensed In: TX
Connect
715 Discovery Blvd., Suite 406
Cedar Park, TX 78613

Languages spoken:
English
Hours:


Download contact info

Follow me
We've got you covered,
and then some.
Homeowners Insurance >
Auto Insurance >
Flood Insurance >
Renters Insurance >
Condo Insurance >
Landlord Insurance >
Motorcycle Insurance >
Boat Insurance >
RV Insurance >
Life Insurance >
You've got the best of the best.
Meet the team.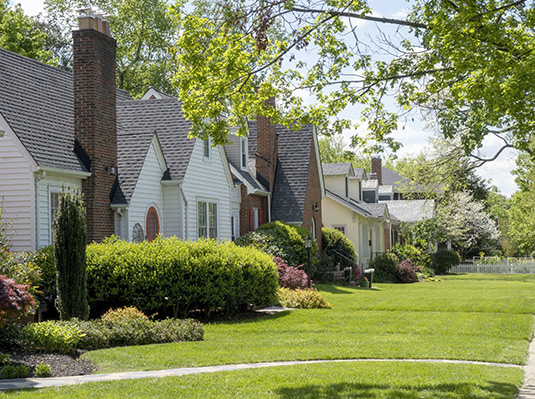 HOMEOWNER INSURANCE
Homeowners Insurance 101
After looking at dozens of houses you found a property you love. You've managed to come up with a down payment, get approved by a lender, and started wrapping your knick knacks in newspaper. Now you need to find a homeowners insurance policy that meets your needs, but how do you know if a policy is the right one for you?
Recent Reviews
Corinna L., Sep, 19 2023
Walter was very helpful!!
Jennifer E., Sep, 17 2023
Very polite and explained the whole policy.
Jasmine J., Sep, 17 2023
I enjoyed talking with her and she was very friendly, explained everything in detail.
Lisa S., Sep, 15 2023
Hunter has been great! Very professional!
Phillip B., Sep, 14 2023
Jake was informative, not pushy and best of all - saved me a lot of money
Melani F., Aug, 29 2023
Loved working with Brittany, personable and responded and helped in a very timely manner. Great experience
Beatriz A., Aug, 27 2023
Excellent.
Adam V., Aug, 27 2023
Excellent Service.
Perry D., Aug, 26 2023
Great service!
Larry B., Aug, 24 2023
Jake Birdwell went beyond my expectations answering my questions and listening to my request... Great experience.
Gage S., Aug, 19 2023
Jake helped me through the whole process! He really made it very simple.
Marco M., Aug, 14 2023
The entire process was easy and Tyler was very easy to work with.
Tyler V., Aug, 11 2023
Fast response, answerered all questions I had in a professional manner. Was done in 15min!
Brian S., Aug, 11 2023
Walter was friendly and showed great decision-making as he shopped the best rates for us.
Michael B., Aug, 10 2023
Tyson is awesome. Very professional, great personality.
Sarah L., Aug, 08 2023
Koltons great communication
Dylan G., Aug, 08 2023
How easily Hunter was able to find me a rate that was half the cost of what I was paying.
Joshua Q., Aug, 07 2023
Very prompt, knowledgeable and helpful!
MJ K., Aug, 04 2023
Smoth and quick process.
Gary M., Jul, 30 2023
Jake, was very helpful!
Gary M., Jul, 28 2023
Great service!
Hailey S., Jul, 27 2023
Customer service
Ernesto G., Jul, 26 2023
The timely and friendly interaction with Kolton.
Tammy S., Jul, 21 2023
Kolton was fantastic and very knowledgeable.
Lawanda W., Jul, 20 2023
She is very informative!
Crystal B., Jul, 18 2023
Great customer service, fast and easy to work with!
Sarah D., Jul, 17 2023
Love my Goosehead team!
Juan O., Jul, 14 2023
Clear information and very friendly
Briana S., Jul, 12 2023
Brittany showed humanity and explained a very new situation to me where I could understand it and knew what choices I was making to protect our home.
Stephen B., Jul, 02 2023
Jake Birdwell is the man. Honesty and integrity goes places with me and he is the reason I went with goosehead. If you want a good honest agent without "the used car salesman" approach then Jake is your man!
Colleen B., Jun, 28 2023
Hunter Ciaccio was extraordinarily helpful, patient, and professional. He has provided me with a level of service far above my expectations.
Christopher L., Jun, 26 2023
He was very thorough and was available each time we called. He was incredibly patient and personable
Jessica R., Jun, 26 2023
He was very thorough and attentive. He was available each time we called and was incredibly patient.
Timothy F., Jun, 23 2023
Hunter was very thorough and friendly. Very helpful aswell
Cynthia G., Jun, 21 2023
👍
Brandon M., Jun, 11 2023
Very thorough with all options
Miguel H., Jun, 11 2023
Very easy, fast ,informative, and my she was down to earth.
Olena S., Jun, 11 2023
Very good
Oleksandr S., Jun, 11 2023
Fabulous
Marshall T., Jun, 10 2023
Michael is wonderful and takes time to explain products and services. I will be a long customer cause of him.
Brittany A., Jun, 09 2023
Jake was super helpful and very personable. He made the process easy and I felt like he really cared!
Steven R., Jun, 07 2023
Hunter is amazing and really listened to what I was needing and was thoughtful in my needs. Was patient and very supportive of the time it took me to make the switch from another agency!
Sean B., Jun, 06 2023
First time home owner and she explained everything in great detail.
Johnathan W., Jun, 06 2023
Goosehead was able to really cut down my annual expenses by more than 50% with may bundled insurance. Great savings.
Lynda B., Jun, 06 2023
Jake Birdwell was Awesome! Answered all my questions with ease.
Gina D., Jun, 05 2023
Hunter communicates everything clearly and thoroughly and is always responsive with questions. Very friendly and knowledgeable!
Alexander A., Jun, 02 2023
Good Communication, Cost Effective, and great customer service.
Chad P., Jun, 02 2023
Jake was very helpful and informative when we needed to change insurance carriers.
Annella B., Jun, 01 2023
Jake was very prompt, knowledgable and easy to work with.
James M., Jun, 01 2023
Fact that you can shop other insurance companies
Anne B., Jun, 01 2023
I was constantly informed and walked through the process. It was a great stress reliever knowing that I was going to given a policy that best suits me
Donna K., May, 25 2023
Walter Haas provided excellent customer service.
Gayle W., May, 12 2023
It was very convenient, very fast and very helpful. I think this helps to remove some of the stress of moving.
Brittany D., May, 09 2023
Walter was great to work with. He was quick and so nice.
Kimberly L., May, 04 2023
Walter was very helpful and understanding.
Walter B., Apr, 30 2023
Jake Birdwell
Julia J., Apr, 28 2023
Brittany was very knowledgeable and easy to talk to. She explained everything well and communication between texting and calls was clear and professional.
Michelle Z., Apr, 27 2023
Chris Washington and his team gives great customer service and gets the job done. They make sure yoi get good insurance for a good price.
Aldera B., Apr, 26 2023
Great, thorough, informative guidance through out the process of finding an agent.
Herman W., Apr, 25 2023
Awesome service!!!
Aaron K., Apr, 25 2023
We were able to get a much lower rate and Hunter was very fast.
Lorena R., Apr, 24 2023
I was referred to Hunter from a family friend, and he exceeded our expectations! He was super helpful and friendly, which made it a more enjoyable experience.
Linda J., Apr, 23 2023
Kolton and the staff were extremely helpful and professional. Answered our questions with patients and accuracy. Helped walk us through some of the online documents. Very pleased.
John T., Apr, 23 2023
Great communication
Thomas W., Apr, 22 2023
Great response time and super helpful! 10/10 recommend!
Herbert H., Apr, 21 2023
Excellent new client service from Michael D'ambrosio and my assigned representative, Kolton Johnson. Extremely helpful in answering all my questions and assisting in creating my account, etc., online.
Hector L., Apr, 20 2023
They both very detailed through all the process and high level of customer urgency…
Caitlyn O., Apr, 18 2023
Jake was responsive, helpful, quick to address my insurance needs and easy to chat with.
Rosario G., Apr, 12 2023
Brittany was super helpful and was detailed in explaining everything to me
Luis A., Apr, 07 2023
Hunter is great and gave me a great service, tried all time to give me the best rates
Vernon M., Apr, 05 2023
Exceptional service and attitude. Hunter was very knowledgeable and did not pressure me at all, furthermore, he was very helpful in every way.
Anne G., Apr, 04 2023
Michael was easy to work with and explained all my options and was able to find the best policies for us.
Diane H., Mar, 30 2023
Better rates and coverage
Juliet C., Mar, 28 2023
representative was very informative of your product & very personal to talk with.
Michel O., Mar, 21 2023
Helpfulnesses
Eric H., Mar, 20 2023
Quick response and wonderful customer service.
Charu G., Mar, 15 2023
Good price and great customer care.
Sanchit S., Mar, 12 2023
Good prices and friendly service.
Kenneth D., Mar, 10 2023
Jake was very polite and very professional outstanding job I'm very happy
Terri K., Mar, 09 2023
Walter Hass was on top of my needs. He was very professional and did not try to sell me something I didn't need. He was fast and efficient. Don't go anywhere else until you have talked to Walter!
Kaley K., Mar, 07 2023
Jake Birdwell was great at working with us to get the best policy for home and auto to meet our needs!
Anderson A., Mar, 06 2023
Jake was extremely helpful, and after calling for different other insurance brokers, he was the only one that took the time to figure out exactly why my rates were coming back so high. He then gave me exact instructions on how to fix it, I did, and it was a very simple process.
Cassie S., Mar, 03 2023
Hunter was awesome and dedicated time to finding us the perfect plan and really got to know us.
Brandon R., Mar, 02 2023
Friendly service, great pricing, and going above and beyond with response time!
Paula B., Mar, 02 2023
Brittany is exceptional!! Always available and willing to assist.
Wynona J., Mar, 01 2023
Quick response and very knowledgeable
Melanie P., Feb, 28 2023
Jakes straight talk is very appreciated! Thank you Jake for shooting straight and being honest !
Randal F., Feb, 28 2023
Walter was great! We had been with Germania Insurance for over 32 years, and they were going to charge us 11K per year for our auto policy (because of our 20 year old son). He was able to find us a policy for half the price, with a cheaper deductible. He also found us a much better homeowners policy as well! I have already told three people about Walter!
Zachary D., Feb, 25 2023
Brittany was great. She really helped me understand everything and was just generally awesome.
Alyssa C., Feb, 24 2023
Hunter was extremely helpful in finding us home insurance, as well as helping us decrease our monthly auto insurance compared to what we are currently paying.
Andrew M., Feb, 22 2023
Jake was super easy to work with and practically took care of everything. He was easy to get ahold of and responded quickly. I would recommend him to anyone!
Pamela N., Feb, 20 2023
Tyson was great to work with and explained options very thoroughly.
Jonathan S., Feb, 15 2023
Walter Hass was a pleasure to work with, consultative, knowledgeable and accessible.
Dean T., Feb, 13 2023
Jake didn't waste any time or try to upsell us on anything. Our call was quick and easy and he saved us $500 for the same coverage over the next 12 mos. - hard to find anything wrong with that!
Jonathan B., Feb, 10 2023
Customer service
Noel W., Feb, 07 2023
Jake was very transparent and made it happen quick!
Julie T., Feb, 01 2023
Super service by Hunter. He found the best prices for Home and Auto.
Amanda F., Jan, 27 2023
Jake was very knowledgeable and helpful.
Kirk J., Jan, 26 2023
Walter was very nice and efficient.
David M., Jan, 25 2023
Great service
Tatum M., Jan, 25 2023
With this being my first experience buying Home Owners Insurance Walter made it super easy, not only that but he walked me through the whole process and guided me to find the best policy for me and my budget!
Bailey A., Jan, 24 2023
Great
Isaiah P., Jan, 20 2023
Hunter's service went above and beyond. He went to great length to ensure every concern I had was met.
Mary W., Jan, 13 2023
Michael took time to learn our needs and make recommendations and policies that fit. He found policies that provided greater protection for less or similar cost. That provides peace of mind and helps on a retirement income. He patiently guided us through the online paperwork that was giving us a little trouble. I have already recommended him to a friend as a result.
Nyia C., Jan, 13 2023
Hunter was amazing. He was friendly, efficient, and professional.
Matthew L., Jan, 12 2023
Hunter has done a fantastic job and found us excellent deals
Douglas W., Jan, 12 2023
Very happy with our new insurance agent. My new auto policy cost was cut in half while my liability coverage increased 5 times over what I had with my previous insurance provider.
Abigail I., Jan, 10 2023
Brittany was awesome. Answered all my emails and texts, and was very quick at finding us a good rate!
Darrell F., Jan, 05 2023
Walter Haas is awesome, he worked very hard to get me the best rates.
Quinton B., Dec, 31 2022
Tyson was great
Audrey O., Dec, 29 2022
Hunter responded promptly with follow up, adjustments, questions; he worked with me to customize a more affordable premium, and got the ball rolling quickly.
Ashley M., Dec, 29 2022
Brittany did an amazing job! Super impressed with her attentiveness and her due diligence with finding me the best rates possible. Big thank you to her.
Renee G., Dec, 18 2022
Made the process easy for me with service I needed
James D., Dec, 16 2022
I was extremely impressed with Hunter's ability to find me better insurance coverage while also saving me money. He has a great demeanor and very professional good guy. I also love how Goosehead works and provides so many options.
Irene B., Dec, 15 2022
He was a delight to deal with. He made sure I got the best coverage for the best price.
Ricky C., Dec, 15 2022
Jake was quick and efficient.
Leonard P., Dec, 11 2022
helpful agent, good price
Clinton S., Dec, 11 2022
He was very helpful and was willing to work on the weekends for me.
Eliza W., Dec, 10 2022
Hunter was available when I needed to have my questions answered.
Brian H., Dec, 09 2022
Jake was very friendly, extremely knowledgeable and easy to work with. It's hard to do better than that!
Ryan H., Dec, 09 2022
Michael was awesome!
Debra L., Dec, 03 2022
Excellent communication
Rob S., Nov, 11 2022
Jake was fast, knowledgable and helped me with exactly what I needed. His communication and professionalism are second to none, highly recommended!
Charmagne R., Nov, 10 2022
Jake provides great service, transparency and suggestions, knowledgeable, fast and easy.
Kathryn S., Nov, 04 2022
Tyson was very responsive and professional during all phases of the process. He provided quick turnaround quotes with multiple scenarios and options. I will recommend him and Goosehead to anyone looking for a change for the better.
Kenneth S., Nov, 04 2022
Tyson was very responsive and professional during all phases of the process. He provided quick turnaround quotes with multiple scenarios and options. I will recommend him and Goosehead to anyone looking for a change for the better.
George H., Nov, 03 2022
Walter was polite and knowledgeable he explained the process and was able to answer any questions i had
Araceli R., Nov, 03 2022
Great service
Roy H., Nov, 01 2022
Tyson was attentive to my needs for my home and auto coverage in getting me insurance that fit my budget. Me, being hard of hearing, made it more difficult for him. His persistence and determination was certainly appreciated. Thank you Tyson, for your patience and also that of your partner there in the office.
David T., Oct, 28 2022
Hunter is knowledgeable, thorough, and answered all our questions with ease. He made sure we got the best deal possible. With every scenario we posed, he made sure to clarify our questions, and explore all of our options for us. He will continue to win our business for life!
Mitzy C., Oct, 23 2022
Very helpful
Richard B., Oct, 21 2022
Insurance Card Check and compare prices