Need help with an existing policy?
Contact My Team
About Joey
Joey Bertrand is an agent with Goosehead Insurance located in Dallas,  TX. Joey  joined Goosehead because of his unwavering commitment to take care of his clients. Using cutting edge technology to shop with dozens of "A" rated insurance companies in just a few short minutes, he is able to find the right coverage at a competitive price. He takes the time to review all of the options and customizes a policy based on the unique risks and desires of each client. After finalizing an option, Joey is backed by a service team that has the highest client loyalty rating in the industry. Request a quote from Joey and you will quickly understand why Goosehead is one of the fastest growing distributors of home and auto insurance in the United States.
States Licensed In: TX, MN, AR, CO, KS, KY, LA, OK, TN, UT, AL, MS, MO, IL
Connect
12240 Inwood Road Suite 501,
Dallas, TX 75244

Languages spoken:
English
Hours:


Download contact info

Follow me
We've got you covered,
and then some.
Homeowners Insurance >
Auto Insurance >
Flood Insurance >
Renters Insurance >
Condo Insurance >
Landlord Insurance >
Motorcycle Insurance >
Boat Insurance >
RV Insurance >
Life Insurance >
You've got the best of the best.
Meet the team.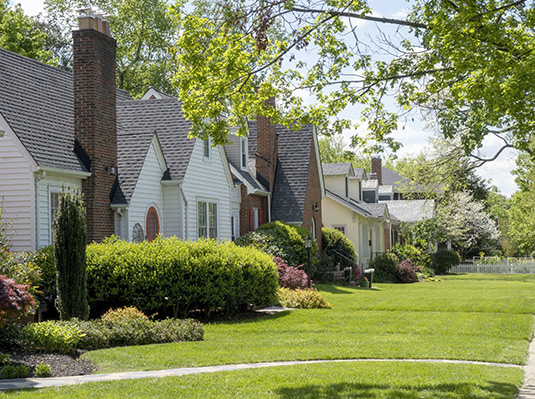 HOMEOWNER INSURANCE
Homeowners Insurance 101
After looking at dozens of houses you found a property you love. You've managed to come up with a down payment, get approved by a lender, and started wrapping your knick knacks in newspaper. Now you need to find a homeowners insurance policy that meets your needs, but how do you know if a policy is the right one for you?
Recent Reviews
Lorraine D., Sep, 22 2023
Very helpful and answered all my questions
Estara G., Sep, 18 2023
Joey was very straight forward and answered all my questions,
David W., Sep, 18 2023
Matthew was very informative and helpful.
Becky R., Sep, 13 2023
Joey was incredibly helpful, knowledgeable, and worked quickly to get what I needed.
Maureen U., Sep, 12 2023
Presley was very kind and informative. I had a lot of questions since i was not familiar with purchasing insurance. My late husband always took care of that. She was also prompt.
Brandy L., Sep, 03 2023
Very friendly and knowledgeable
Deanna J., Aug, 31 2023
The prompt action he took to help me out of a situation.
Jeff S., Aug, 28 2023
Good price and friendly, thorough help.
Aubreigh M., Aug, 27 2023
Very friendly, helpful, well informed, and knowledgeable staff. They helped me understand the break down of whats going to happened and what everything meant for it being my first time.
Bob M., Aug, 23 2023
very helpful and speedy
Peter A., Aug, 15 2023
Andrew was great
Veronica W., Aug, 03 2023
The EXCELLENT customer service provided by the rep.
George B., Aug, 02 2023
Prompt response, very professional yet personable
Deborah T., Jul, 24 2023
Responded quickly, answered all of my questions and very professional. Took care of our needs in a very timely manner.
Jana D., Jul, 12 2023
The experience was very nice. Everything was explained in great detail.
Alycia A., Jul, 03 2023
Andrew Mogollon has taken care of my family for years. He's very thorough and I always trust that he's going to give us the best coverage options.
Shawn W., Jul, 01 2023
Excellent service and rates
Patrick S., Jun, 30 2023
Mathew was a great communicator, and genuinely cared about helping us get the best coverage
Viviana D., Jun, 29 2023
Presley is great!!!
Thomas C., Jun, 25 2023
Dillon was a pleasure to work with. He made the process of choosing a new insurance provider simple and seamless. He provided me with detailed comparisons
Richard B., Jun, 20 2023
Quick efficient service and good rates. Presley was very easy to work with and super pleasant.
Karl W., Jun, 20 2023
Good service and explanation of the Policies needed.
Tanya T., Jun, 14 2023
Joey great very responsive and knowledgeable too wow!!!
Geraldine S., Jun, 12 2023
Polite and professional
Jeff N., Jun, 09 2023
Truly exceptional customer service!
Cass M., Jun, 08 2023
Pat got all my needs taken care of quickly with great pricing!
Blaine B., Jun, 02 2023
Joey B is the OG
Jay C., Jun, 01 2023
Joey has been amazing. He took my whole portfolio from one company to Goosehead. The personal service was refreshing.
Michael K., May, 31 2023
Presley has been very helpful from the start. Greatly appreciate her assistance.
Marisela D., May, 31 2023
Dillon is super nice, knowledgeable and very helpful.
Justin P., May, 10 2023
Pressley was fantastic, well prepared, answered every question and going above and beyond what I had expected. Not to mention she was patient with my busy schedule. It's very much appreciated. I'm so happy that I was referred to Goosehead. Thank you! JPollard
Mary K., May, 05 2023
The agent was very respectful, listened to my needs, got me a good rate and followed up when he said he would.
Andrea P., May, 05 2023
Dillon was on him game! He was fast, courteous and communicative.
Richard D., May, 05 2023
Presley was excellent....easy to work with....and saved me a TON of money!
Trinh N., May, 02 2023
Presley was able to save me a substantial amount of $ on my home insurance. I had a unique case causing my renewal and premiums to increase significantly this year. I felt like Presley really listened to what was important for me and she shopped several different carriers until finding a plan that significantly lowered my annual premium, without sacrificing the amount of coverage needed. She was also really knowledgeable, responsive and patient with me, answering all of my questions, throughout the entire process.
Gary D., May, 01 2023
Josh kept in contact with me, but not to the point of bieng a pest. Service was excellent and he was able to save us $300 per month.
Gary G., Apr, 27 2023
Presley did a great job of getting a top company to insure me at a very reasonable price.
Kathleen W., Apr, 25 2023
Matteo Labarba was excellent to work with.
Jerry W., Apr, 21 2023
Very quick to find me a lower rate with better coverage than my existing policy. Prompt professional service.
Lynn R., Apr, 19 2023
They are prompt, forgiving and hustle when necessary.
Karen R., Apr, 18 2023
Dillon was absolutely fantastic to work with. He made a somewhat complicated insurance situation seem like a breeze! We will definitely be asking him to look at our primary residence insurance, our cars, etc. and will be giving out Goosehead Insurance to friends and family!!
Vickie T., Apr, 16 2023
Dillion was professtional and so pleasant and acts as if we were his only customers.
Pedro L., Apr, 15 2023
Matthew was awesome very detail and helpful.
Jeffrey T., Apr, 14 2023
such personal help. Not used to such personal help
Joshua H., Apr, 13 2023
Presley was able to clearly answer all my questions, present multiple coverage options based on our needs, and ultimately provide us with the best quotes. She promptly answered my calls or returned them as soon as she could. She has been eager to earn my business and I trust she will work hard to keep it.
Matthew B., Apr, 11 2023
10/10
Gwendolyn J., Apr, 08 2023
Josh was very polite and professional.
Liz C., Apr, 06 2023
Price and responsiveness
Catherine S., Apr, 06 2023
Presley was fantastic to work with. She answered all my questions and tried to get me a better rate on my car insurance. Unfortunately, because of blemishes on my record it wasn't possible, but i will be checking back when my renewal comes back up in the summer.
Ardalan S., Apr, 03 2023
my rep Josh Parrish
Adam S., Apr, 01 2023
Joey has been terrific since we met him
Constance C., Mar, 30 2023
Andrew was amazing throughout the whole process.
Constance B., Mar, 30 2023
Presley is very attentive and I already know I can count on her to be available for questions.
Eddie A., Mar, 23 2023
Dillon is a great representative of Goosebead! I have known him several years now and he has always been above board in everything he does and says…as a matter of fact Dillon and my son-in-law played against each other for the 2011 High School baseball State Championship…
John F., Mar, 10 2023
Matteo Labarba was very patient and thorough going over my existing policies to make sure I got everything I wanted on my new policies. I really appreciated that. He listened to my questions and got me the answers I needed to make an informed decision. He also saved me money, which made me very happy.
Rhonda L., Mar, 09 2023
Really liked talking with Andrew Mogollon. Quick in responding to calls & answered all questions asked very thoroughly.
Jose L., Mar, 09 2023
Quick in responding to calls & answered all questions asked very thoroughly.
Jeanette W., Mar, 07 2023
exceptional service delivered timely and accurately. Already recommended to a peer.
Gabriel S., Mar, 02 2023
Fast, professional, no BS service
Brittany P., Feb, 27 2023
Presley was amazing and so helpful!!
Billy D., Feb, 27 2023
Andrew was attentive to my family's insurance needs and provided valuable information.
James L., Feb, 26 2023
Great service
Stacy B., Feb, 25 2023
Very quick service and great communication.
Lorraine L., Feb, 24 2023
He was professional, informative and prompt in responding to our questions. Very impressive. We are in good hands!
Stephanie A., Feb, 16 2023
Great service and prompt reply!
Javier S., Feb, 16 2023
Josh was awesome! Easy to talk to and easy to work with!
Benjamin B., Feb, 13 2023
Easy to connect with, easy to talk to, got me a great price for the coverages that I needed!
Thomas H., Feb, 10 2023
Courteous, prompt, excellent communication, and willingness to help!
Martin P., Feb, 05 2023
Josh was clear , answered my questions and he knows his stuff.
Chelsea H., Feb, 05 2023
We were very particular with our needs and he was able to get us exactly what we needed. He did it quickly and for a great price.
Cari G., Jan, 31 2023
Quick and reasonable
Stacey C., Jan, 21 2023
Having used for years with great service.
Catherine M., Jan, 21 2023
Nice, Knowledgable, Professional
Robert T., Jan, 20 2023
All of the above
Nancy R., Jan, 06 2023
friendly, knowledgeable; explained options in language I could understand, looked at several options to get me the best rates with good coverage
Kyle W., Dec, 22 2022
I like Joey. he always gets me what i need at a fair rate and quick!
John B., Dec, 19 2022
Very helpful. Fast service.
Daniel H., Dec, 15 2022
Andrew made the whole process so easy.
Carrie L., Dec, 08 2022
Joey made the process simple and understandable for me
Roberto M., Dec, 08 2022
P availability and convenient
Daniel S., Dec, 07 2022
Joey was thorough and helpful. He was always on top of what we needed. I highly recommend
Shonnie P., Dec, 03 2022
He was very nice and very helpful
Chris G., Dec, 02 2022
Excellent service
Mary A., Nov, 30 2022
Quick response
Jennifer N., Nov, 30 2022
Andrew was great. He helped get us a great rate.
Jorge R., Nov, 25 2022
Andrew went above and beyond to help me out during a rough time. I will be a long time loyal customer! Thank you Andrew!
Mark F., Nov, 24 2022
Great experience overall.
Becky R., Nov, 17 2022
Joey was very helpful and was able to get me what I needed quickly. Thanks!
Bryan W., Nov, 16 2022
Ashkon A., Nov, 14 2022
Joey was extremely fast and easy to work with. I am very happy with what I am seeing on my new home owners insurance policy. He provided some great advice on how to proceed as well as options that work around my budget. Looking forward to continuing to work with Joey and his team.
Heeren R., Nov, 11 2022
Joey is knowledgable and knows how to help folks in need
Isaac A., Nov, 09 2022
The primary reason is the best service, fast communication, and best plan insurance with lower prices.
Marc B., Nov, 09 2022
Awesome service and knowledge
Andrei K., Oct, 31 2022
Friendly customer service
Celia D., Oct, 25 2022
Great job communicating and working for the customer.
Dylan A., Oct, 20 2022
Joey was super personable and answered all of the questions that I had. The rates were great comparatively and when Joey was out, Pat did a fantastic job following up and had all the information necessary to assist me further!