Need help with an existing policy?
Contact My Team
About Erica
Erica Torres is an agent with Goosehead Insurance located in El Paso, TX. Erica joined Goosehead because of her unwavering commitment to take care of her clients. Using cutting edge technology to shop with dozens of "A" rated insurance companies in just a few short minutes, she is able to find the right coverage at a competitive price. She takes the time to review all of the options and customizes a policy based on the unique risks and desires of each client. After finalizing an option, Erica is backed by a service team that has the highest client loyalty rating in the industry. Request a quote from Erica and you will quickly understand why Goosehead is one of the fastest growing distributors of home and auto insurance in the United States.
States Licensed In: TX, NM, AZ
Connect
221 North Kansas Street Suite 700, Office 737
El Paso, TX 79901
(915) 615-5807
Languages spoken:
English;Spanish
Hours:


Download contact info

Follow me
We've got you covered,
and then some.
Homeowners Insurance >
Auto Insurance >
Flood Insurance >
Renters Insurance >
Condo Insurance >
Landlord Insurance >
Motorcycle Insurance >
Boat Insurance >
RV Insurance >
Life Insurance >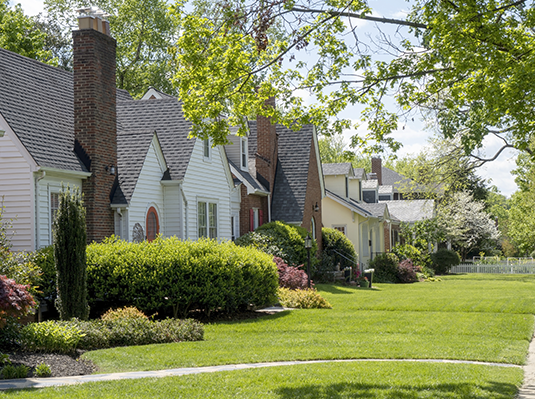 HOMEOWNER INSURANCE
Homeowners Insurance 101
After looking at dozens of houses you found a property you love. You've managed to come up with a down payment, get approved by a lender, and started wrapping your knick knacks in newspaper. Now you need to find a homeowners insurance policy that meets your needs, but how do you know if a policy is the right one for you?
Recent Reviews
Leeroy P., Nov, 19 2022
Erica was extremely helpful and patient when it came to my many questions!
Ricardo A., Oct, 27 2022
Explained and helped us save more
Kerran F., Oct, 17 2022
Quick, easy, and friendly!
Kerran F., Oct, 17 2022
Quick, easy, and friendly!
Daniela L., Aug, 03 2022
Webpage user friendly.
Daniela L., Aug, 03 2022
Webpage user friendly.
Felipe S., Jul, 20 2022
Ericka was very helpful and clear explaining my policy.
Martin M., Jul, 13 2022
Excellent communication and very thorough
Isela E., Jul, 08 2022
Erica was great!
Salvador R., Jul, 06 2022
Great experience with Erica!
Esther G., Jul, 02 2022
Outstanding customer service
Edgar A., Jun, 17 2022
Very courteous and professional
Rene G., May, 27 2022
Easy to understand the information n coverage through the conversation and through the email I received. Also very satisfied with the amount for the coverage of the insurance and everything I'm offered.
Marie Y., May, 27 2022
Excellent customer service
Darryl L., May, 11 2022
Erica was very informative and attentive to our needs.
Eric R., May, 10 2022
Great customer service
Elizabeth R., Apr, 23 2022
The best customer service and I was able to find a really good price for my insurance
Juan C., Apr, 14 2022
Erica is very professional and gets back to you right away!
David D., Apr, 06 2022
Affordable rates and great customer service provided by agent.
Ashley R., Mar, 11 2022
Erica was great! Very easy to talk to and very informative. The sign up process was very easy. She was able to guide me very well.
Brennon M., Mar, 05 2022
Good customer service
Martha P., Feb, 15 2022
Great service
Gloria V., Feb, 08 2022
Great communication and great customer service!
Pawel H., Feb, 03 2022
Ericas's knowledge of the products she presented was exactly what we were looking for our home and auto coverage needs. she is a true asset for your company.
Karina M., Feb, 01 2022
She is very helpful
Rodolfo R., Jan, 31 2022
Very good service and helpful
Arturo C., Jan, 28 2022
Best pricing and very knowledgeable, explained process and super helpful throughout the entire application!
BRIGITTE M., Jan, 26 2022
Erica Torres Sheid, looks the Time to explain to me what I had on my previous policy vs what she can do for me to give me more coverage for a better rate.
Sean D., Jan, 14 2022
great service and very helpful
Salvador R., Jan, 12 2022
The score is due to the excellent and timely treatment I received from Erika the goose head rep. She was amazing at creating a policy that worked for me and my budget. She answered all questions and was extremely thorough in person presentation of the policy and what was needed to complete the insurance process. I am very satisfied with the end result and will continue to refer Erika to friends and family.
Manuel E., Jan, 07 2022
Excellent Customer Service
Edgar P., Dec, 20 2021
Very good
Joe E., Dec, 20 2021
Erica is wonderful. Very helpful and knowledgeable.
Jessica T., Dec, 09 2021
Amazing customer service
Timothy T., Dec, 05 2021
Friendly knowledgable informative
Timothy T., Dec, 05 2021
Very informative knowledgable and friendly
Jose L., Nov, 18 2021
Service
Omar R., Nov, 18 2021
Mrs. Shied was very informative.
Omar R., Nov, 18 2021
Erica Shied was very informative of her products.
Alejandra D., Oct, 28 2021
Ready to help, super friendly and very attentive!
Eduardo M., Oct, 28 2021
Great service, super friendly, ready to help!
Omar O., Oct, 26 2021
Good verte good
Javier G., Oct, 15 2021
Erica took care of everything and made this part of the process effortless for me. The quote was great, I will definitely be referring her services.
Joseph R., Sep, 19 2021
Best insurance experience ever
Eric A., Sep, 18 2021
Excellent customer service!!
Daniel A., Sep, 18 2021
The Price and Ericka is so professional
Lukas H., Sep, 17 2021
Erica is a phenomenal agent. Truly cares about her clients and goes above and beyond to make sure they are taken care of. Truly an insurance professional. If you haven't received quotes from Erica, you're missing out.
Matthew R., Sep, 17 2021
She was nice/well mannered and very professional!
Ofelia T., Sep, 10 2021
Erica is friendly, knowledgeable and professional!
James S., Sep, 02 2021
they were very helpful and informative about what I had (or didn't have) covered with my other company and provided me with a better option at a good price
Sergio A., Sep, 01 2021
Outstanding attention to me needs and friendly customer service
Francisca G., Aug, 27 2021
She was very nice and new what I needed before I asked
Alhelhi N., Aug, 25 2021
the excellent customer service and the great policy coverages provided
Francisco M., Aug, 17 2021
Erica called and already had my quote ready beforehand. It made everything super easy.
Aileen L., Aug, 09 2021
She was amazing and walked me through every single step and explained everything to me as a new homeowner buying insurance. I feel confident in my decision because of Erica!
Arturo M., Jul, 30 2021
Extremely knowledgeable & Friendly. Thank you Erica!
Robert T., Jul, 23 2021
She is a very experienced agent and she help me get the best price on my insurance.
Joaquin D., Jul, 13 2021
Erica was very professional and explained the whole policy very well.
Mary S., Jul, 01 2021
My agent is very knowledgeable and energetic. Agent explained everything in an understandable way. Super quick service over the phone. I am very satisfied the way things turned out.
Maciel L., Jul, 01 2021
I really stress situation ended being a smooth process with Erica helping the entire time.
Lucia D., Jun, 29 2021
helpfull
Roque S., Jun, 25 2021
Great experience!
Alfonso J., Jun, 20 2021
Everything is ok
Ruben S., Jun, 20 2021
Erica es una excelente persona y muy profesional . Además me inspira mucha confianza es muy amable. Me consiguió un plan bueno y económico. Por supuesto también me ayudó mucho y me explico...muchas gracias Erica!
Danielle A., Jun, 14 2021
Erica was very responsive and helpful
Gilbert H., Jun, 10 2021
Professional from start to finish, made the entire process very easy for us. Great job Erica!
Fernando A., Jun, 06 2021
Very good service, always available for any question.
Javier C., Jun, 06 2021
The explanation of all the details
Diana M., Jun, 04 2021
Excellent service!
LucMarie P., May, 29 2021
Fast and assertive.
Samuel U., May, 27 2021
Great Costumer Service
Cassie C., May, 27 2021
AWESOME EXPERIENCE!!
Sergio O., May, 16 2021
Excellent customer service
Roque H., May, 13 2021
excellent service
Jorge L., May, 04 2021
Great customer service and quick response.
Jorge J., Apr, 28 2021
She answered all my questions and help me understand my policy.
Brenda A., Apr, 28 2021
Erica was very helpful and answered all my questions
Jose L., Apr, 27 2021
Excellent service and very informative
Jermaine H., Mar, 25 2021
Erica Torres was really responsive, easy to work with, and explained things clearly.
Raymundo R., Mar, 25 2021
excellent rates and as well customer service
Richard A., Mar, 16 2021
Erica is very personable and goes out of her way to make sure you're making the right decisi. She gave us all the figures needed to switch both our home and auto without a doubt. Looking forward to working with her for the long run.
Lina M., Mar, 04 2021
Great service
Jaime S., Mar, 03 2021
great service and very cheerful agent
Venkata D., Mar, 02 2021
Very good service
Vanessa E., Mar, 02 2021
Because the agent is very responsive and professional!
Karen M., Feb, 27 2021
Erica was amazing!
David M., Feb, 26 2021
She was very helpful
Gilberto R., Feb, 24 2021
We have a very good agent, she was very helpful
Yara S., Feb, 24 2021
Very Professional :)
Rocio F., Feb, 08 2021
Oh my gosh, where to begin... I feel blessed to have found the assistance / help that was provided to me. Thank you, thank you.
Tessa B., Feb, 07 2021
Quick and easy
Mita-e-kuonga V., Feb, 07 2021
She is really helpful and very good of explaining regarding the policy and the information that I need to know about. I highly recommend working with her in the feature
Juan P., Feb, 04 2021
Customer service is great
Alberto V., Feb, 04 2021
I was given a very detailed explanation of policy and coverages. Any question I had was answered immediately. The quote I got was extremely reasonable.
Mandy L., Feb, 04 2021
The customer service was perfect. I had so many questions and each one was addressed with professionalism and detail.
Stephanie M., Feb, 02 2021
Erica Torres is very thorough when offering the product, she is patient, and has amazing customer service. Everyone should experience shopping for insurance this way.
Suzan V., Jan, 28 2021
She was wonderful to work with. Took the time to explain options and features that were important to coverage
Arthur R., Jan, 23 2021
Loved the customer service
Brenda I., Jan, 15 2021
I felt very comfortable with Erica and she was very informative. Thank you for the kindness and I look forward to speaking with you again.
Jannifer A., Jan, 15 2021
Erica gave Great Customer Service, answered my questions and returned my calls quickly! Really friendly and nice and that's important to me. My last agent never answered his phone or returned my calls so I'm happy with Erica's communication. She really found me a good price and was very knowledgeable.
Velma A., Jan, 14 2021
Customer service
Carlos B., Dec, 30 2020
the conversation felt very friendly and unforced.
Erika M., Dec, 23 2020
Awesome and honest service
Francisca S., Dec, 12 2020
Because her attention of cliente is excellent
Lisa A., Dec, 08 2020
Great service and price!!
Natasha S., Dec, 03 2020
Very professional and prompt service by Erica Torres.
Agustin B., Nov, 25 2020
She was very knowledgeable and gave me different options
Cesar C., Nov, 20 2020
Erica was very helpful
Eric T., Nov, 17 2020
Excellant customer service and listened to all my questions and answered them thoroughly. Most important took care of home and auto insurance to protect my family and myself.
Pablo G., Nov, 11 2020
Great Customer Service. Highly Recommend
Justen F., Nov, 11 2020
Very professional
Martin J., Nov, 10 2020
Excelent information, Ray to understand.
Corina R., Nov, 09 2020
Coverage is better than previous.
Derrick R., Nov, 06 2020
All other insurance places were high and Erica helped me and got me a low rate
Nayeli Z., Nov, 03 2020
I was helped, and I am content with my service.
Martha B., Oct, 28 2020
My agent was wonderful helping me get the best rate possible and made it easy for me to sign on. I'm already telling friends and family about goosehead.
Crishna C., Oct, 23 2020
Erica was extremely friendly, polite and professional. I felt comfortable asking questions and trust that my new insurance policies are the best for my family.
Camille T., Oct, 20 2020
Erica Torres was amazing, she made our experience painless and went above and beyond to help us, left us feeling really confident in the services we bought.
Jazmin D., Oct, 16 2020
Excellent customer service and attention to details and my needs.
Mary R., Oct, 11 2020
Fast & efficient!
Marco P., Oct, 08 2020
Erika executed a series of questions and concerns very quickly that we had for her. Her diligence is top notch.
Cameron S., Sep, 30 2020
The customer service and information regarding our policy far exceeded any other company we have worked with in the past.
RONALD M., Sep, 28 2020
Service
Alexander R., Sep, 27 2020
My experience with Erica was nothing but wonderful. Fast and smooth insurance policy transfer, also helped me save money on my car insurance.
Jose J., Sep, 21 2020
better coverage at a lower price
Jose F., Sep, 19 2020
Excellent customer service