Need help with an existing policy?
Contact My Team
About Ben
Ben Jones is an agent with Goosehead Insurance located in Flower Mound,  TX. Ben  joined Goosehead because of his unwavering commitment to take care of his clients. Using cutting edge technology to shop with dozens of "A" rated insurance companies in just a few short minutes, he is able to find the right coverage at a competitive price. He takes the time to review all of the options and customizes a policy based on the unique risks and desires of each client. After finalizing an option, Ben is backed by a service team that has the highest client loyalty rating in the industry. Request a quote from Ben and you will quickly understand why Goosehead is one of the fastest growing distributors of home and auto insurance in the United States.
States Licensed In: TX, NC, MO, UT
Connect
1011 Surrey Lane, Building 200, Suite 35
Flower Mound, TX 75022

Languages spoken:
English
Hours:


Download contact info

Follow me
We've got you covered,
and then some.
Homeowners Insurance >
Auto Insurance >
Flood Insurance >
Renters Insurance >
Condo Insurance >
Landlord Insurance >
Motorcycle Insurance >
Boat Insurance >
RV Insurance >
Life Insurance >
You've got the best of the best.
Meet the team.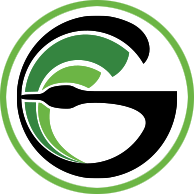 Christina Marquez
License #: 1302510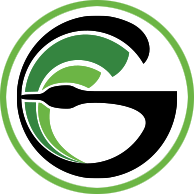 Ariana Aquino
License #: 3056712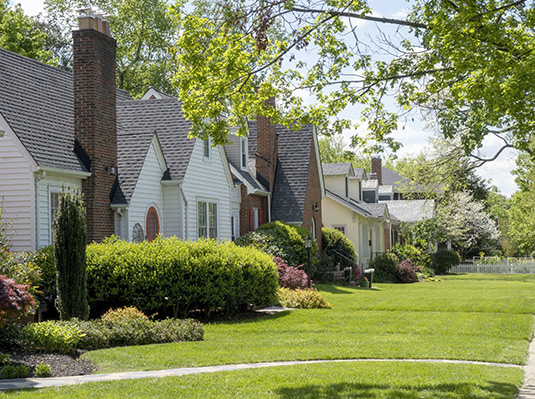 HOMEOWNER INSURANCE
Homeowners Insurance 101
After looking at dozens of houses you found a property you love. You've managed to come up with a down payment, get approved by a lender, and started wrapping your knick knacks in newspaper. Now you need to find a homeowners insurance policy that meets your needs, but how do you know if a policy is the right one for you?
Recent Reviews
Christopher M., Nov, 21 2023
Ben was incredible, quick, thourough, and easy to complete tasks. Thank you
Cassandra L., Nov, 17 2023
Ben was a great communicator and was very efficient in finding the best policy for me!
Wyatt B., Nov, 09 2023
Ariana was extremely helpful
Yahya J., Nov, 04 2023
Easy to work with and cost efficient
Mark M., Oct, 29 2023
Luke was very helpful and made sure we understood the coverage. He also rushed to get out policy complete and to our mortgage company right away so there was no delay for our closing.
Rene M., Oct, 27 2023
The representative, Christina was very personable, very courteous, and so so helpful in explaining her different quotes. I've asked her to get me some other quotes too. She is very outstanding in the current world we live in today, she went an extra mile to make sure we understood the insurance quotes.
Ronnie J., Oct, 24 2023
Ariana was amazing, helpful, and personable. She really took an interest in our needs and in finding us the best fit for insurance coverage for our family. She was thorough and the entire process was quick and easy and alleviated a lot of the stress I would have been under had I been responsible for trying to take on the task of finding the best deal for us on my own (and I probably would not have been nearly as successful).
Samuel S., Oct, 21 2023
Ben gets 10 stars for his communication and skill in finding us a great policy meeting all our needs.
Autumn J., Oct, 17 2023
Loved the help from Christina on helping me finding me the best option!!
Rebecca S., Oct, 16 2023
Ben is always great to work with
Miriam F., Oct, 16 2023
Polite, answered all questions with an understandable answer. Quick response
James B., Oct, 05 2023
The representative was awesome. Friendly and communicative. Got our rates way down. Will use her again
Krystal G., Sep, 25 2023
Christina was beyond helpful with all questions I had and explained well.
Keaton K., Sep, 25 2023
My sales rep was extremely helpful and nice to talk too
Elizabeth H., Sep, 22 2023
Ben was excellent & ask a lot of questions to get the insurance taken care of quickly. He was great!
Deondra A., Sep, 08 2023
Very informative, friendly tone amazing cus. Service. Will definitely refer.
Keyola D., Sep, 03 2023
Ben was exceptionally detailed, very responsive, and knowledgeable. Very pleased with the policy price he came up with for us for our new home.
Harold B., Sep, 01 2023
Ben
Ronald R., Aug, 30 2023
Heard a lot of good things about goose head.
Ashley H., Aug, 26 2023
Fast, friendly, professional, great rates!
Kimberly G., Aug, 25 2023
Ben Jones was awesome!!!! He was very thorough, and knowledgeable with Home, Car and Flood insurance policies that we needed for our new home. He was definitely patient and understanding with every question we had!!!! Thank you Ben!!!!
Christopher F., Aug, 17 2023
she is a very informative person and polite and knowledgeable and professional we enjoyed working with her.
Carlos O., Aug, 08 2023
I need insurance company for buy a new house
Fernando B., Jul, 24 2023
Very knowledgeable , easy to talk to and very friendly
Denton T., Jul, 22 2023
My insurance agent Christina has been patient and hands on through the entire process. She's the reason I decided to go with Goosehead insurance.
Abigail S., Jul, 20 2023
Christina was very helpful every step of the way! She was very clear on the process and helped me understand the transition. 10/10 would recommend to a friend!
ROMAN G., Jul, 13 2023
She was quick to respond, informative and answered all questions. She was great!
Thang N., Jul, 12 2023
Ben was very transparent and informative
Lisa S., Jul, 08 2023
I was very pleased with the service Ben gave me and rates was nice as well
Kisha S., Jul, 07 2023
Ben was knowledgeable, helpful, and down to earth.
Saul G., Jul, 05 2023
Ben was very attentive. He was patient, answered all my questions, thorough, and advocated for me.
Chloe N., Jun, 28 2023
Ben was very helpful and fast with getting me a price I was happy with.
Floyd K., Jun, 26 2023
Easy transaction , friendly good customer service .
Beylis R., Jun, 23 2023
Very nice and good cooperation.
Raymundo D., Jun, 15 2023
Ben was able to answer all my questions swiftly and accurately. He customized my policy to fit my needs and made the process easy!
Juan c., Jun, 14 2023
Highly recommended, easy to work with and got us a great rate
Peaden C., Jun, 09 2023
Ben was very helpful throughout the whole process
Isaac L., Jun, 09 2023
Great help and very informative along with responding in a timely manner.
David C., Jun, 09 2023
Excellent and professional customer service while securing an outstanding rate.
Crystal C., Jun, 08 2023
Cristina was very helpful and was touching base with us so that we could save money.
Santos N., Jun, 06 2023
Christina was very helpful and saved us money by working diligently for over a few weeks to find us the best policy.
Gabriela O., Jun, 02 2023
Christina was amazing she answered all my questions and was very knowledgeable about everything. She made everything so easy and stress free and explained everything in a way that I would best understand! Best customer service I've had in a long time!
Israel P., Jun, 01 2023
Christina made it so easy to get a quote and start out policy.
Blanca R., Jun, 01 2023
Very well customer service and patient. Overall great service!
Steve R., May, 31 2023
Agent Ben Jones was very responsive, professional and guided us through the process with expertise.
David Z., May, 30 2023
Because of Christina
Lucy M., May, 30 2023
Ms. Marquez was very informative and gave me great options as to coverage for my home. It was the easiest and most please pleasant experience I've had with any insurance company. I feel that my needs were met with speed and effective information.
Torie I., May, 30 2023
Great customer service! Very attentive with a great quote!
Jaime K., May, 30 2023
I was found great deals and was given great communication during the process
Mary H., May, 30 2023
Ben Jones was very quick to respond and did it over phone. I didn't have to go to a website and fill out info. He did it for my mom and it is important to have a person to ask questions and if a problem happens she has a point person to help!
Kimberly V., May, 30 2023
Everything went perfectly. Saved me both time and money.
Ofelia R., May, 30 2023
The best customer service.
Zackary B., May, 10 2023
Excellent communication and explanation of rates and how they effect me. Best rates were also provided.
David D., May, 09 2023
Ben Jones was quick and very helpful.
Jesus A., May, 04 2023
Great customer service
Julie C., May, 02 2023
He was very helpful
Twyla S., Apr, 30 2023
I like it job well done.
Andrea S., Apr, 28 2023
The help we received from our agent Christina. She answered all of our questions and worked around our schedule.
Jacqueline C., Apr, 27 2023
Ben Jones broke down every single aspect of the insurance quote & made sure we understood step by step. He reached out to us to make sure all of our answers were fulfilled. Best quote's we've received & affordable!
Bobbie J., Apr, 27 2023
He was kind and very thorough. I'm grateful for how well he explain everything.
Thad S., Apr, 26 2023
he handled this business as well as you can expect anyone to handle it
Michael D., Apr, 26 2023
Ben was very attentive & communicated well as to my options with our policies.
Nathan W., Apr, 22 2023
Excellent service. Ben took the extra personal time out his off days to help and provide quotes for my new home.
Rebekah H., Apr, 21 2023
Ben was great. Everything was fast and easy to set up. Friendly and professional.
Kristian A., Apr, 18 2023
Christina was very quick to give us good news and even though I wasn't searching for new car insurance she noticed our truck coverage wasn't great and found us even better coverage for the same amount we were already paying! She also explained everything I didn't understand in detail which I appreciated!
Louis V., Apr, 14 2023
Very Knowledgeable
George D., Apr, 13 2023
Ben was amazing. He is in a class of his own and is a breath of fresh air in the insurance industry.
Jeffery T., Apr, 12 2023
Christina was very efficient and helpful.
Marcus H., Apr, 08 2023
Excellent service, friendly, very professional & helpful!
Yuri B., Apr, 06 2023
Christina was great and answered all the questions I asked
Donald L., Apr, 06 2023
Ben was very helpful and answered all our questions regarding our insurance coverage. We appreciated his knowledge and attention to details.
Kenneth C., Apr, 06 2023
Great sero
Rhonda H., Apr, 05 2023
Ben was excellent!
Jaime A., Apr, 01 2023
Christina Marquez is a very knowledgeable professional and she understood my needs very well; she went above and beyond making sure I got the best deals and even helped me bundling both my new home insurance with my car insurance so I can get great coverage at a lower price.
Amanda M., Mar, 30 2023
Ben was helpful and friendly. He took the time to explain everything thoroughly and found us the best coverage for the best price.
William M., Mar, 25 2023
Ben guided me through the process and explained everything as we went along. Great customer service.
Mayra V., Mar, 23 2023
Christina was very helpful and super quick in finding a better price and coverage for our new home.
April M., Mar, 23 2023
Excellent service and found a great policy for me! She's working on my other policies now to see if she can get me better deals all around.
Connie M., Mar, 23 2023
Customer service
Brooke M., Mar, 18 2023
Christina is very nice and phenomenal!!
Santiago L., Mar, 13 2023
Home insurance
Mextli D., Mar, 08 2023
Christina M. Was an excellent help. With the short notice we gave her she did an amazing job finding us an affordable quote and answering our questions promptly.
Jianxun L., Mar, 08 2023
Good service and good price
Jonathan W., Mar, 07 2023
Ben was extremely friendly, professional and knowledgeable. He was able to provide sound guidance and found savings over current auto policy and other HOI quotes I had received independently. All of this was done in less than 2 hours from initial call to signature!
Angela H., Mar, 06 2023
Christina is amazing. She seemed to be the only agent today that would take the time to help us find the best policy, and she also discovered coverage we didn't have that we thought we did.
Stephen O., Mar, 05 2023
Good service, detail explanation of each item
Chris M., Mar, 02 2023
Ben Jones was a fantastic agent. Pleasure to work with.
Edith M., Feb, 28 2023
Ben worked with me to find appropriate insurance that fit my needs.
Sandra M., Feb, 25 2023
Christina did an excellent job helping me home insurance
Angie M., Feb, 24 2023
Christina was very helpful, she saved me $200 a month with my new policy. She was informative and ver polite. I would definitely recommend to anyone.
Joe M., Feb, 24 2023
Christina was very helpful, explained everything that was on Policy
Michael H., Feb, 22 2023
With Ben, it was seamless. I appreciate his help and the service he provided.
Marivel O., Feb, 20 2023
Christina provided great customer service and a great quote! She proved to be very knowledgeable as she was able to provide answers to all my questions.
Kelly F., Feb, 16 2023
Christina was informative and friendly...easy to understand and a pleasure to work with!
Haven R., Feb, 13 2023
Ben was super fast and great at communication.
James G., Feb, 09 2023
Best Coverage, best price, personal service.
Heather B., Feb, 08 2023
Ben is always so informative, helpful & available to answer my questions.
Martin S., Feb, 07 2023
Ben's service, care for his clients, and communication.
Ashley W., Feb, 02 2023
Christina was awesome! She made the whole experience fast and easy.
Kimberly F., Feb, 01 2023
Ben listened to my needs and frustrations with my previous policy. Not only did he save me $2000 on my annual premium but also added PIP and UM coverage that I didn't have on my prior policy. In addition, he was very prompt and courteous.
Daniel M., Jan, 25 2023
Rates and customer service
Seth R., Jan, 25 2023
Christina was a huge help! She was recommended to me, and I will recommend her to anyone in need
Lucas L., Jan, 09 2023
The crazy amount of savings!
Jemarcus L., Dec, 31 2022
Agent is amazing and very helpful
Kelli K., Dec, 28 2022
This was the easiest process I've ever experienced with insurance and our bill was lowered! I love that this is a relationship and not a transaction. I will be a loyal customer from now on!
Anup S., Dec, 27 2022
Service and response
Regina S., Dec, 15 2022
Great follow up and he listened! thank you Ben, I will keep sending the referrals
Thomas K., Dec, 15 2022
Ben Jones was thorough and professional. He clearly discussed ali options.
James M., Dec, 08 2022
Ben is phenomenal. He is very thorough and patient. It felt like he was treating us like his own family.
Johnny A., Dec, 02 2022
Excellent response time & customer service is on point!
Sonia M., Nov, 21 2022
Will recommend good insurance
Reyes V., Nov, 12 2022
Christina was very patient, professional and helpful.
Ryan K., Nov, 11 2022
Customer service is incredible!
Ryan W., Oct, 28 2022
Ben is great at communicating and explaining all decisions that are being made. He makes sure you know exactly what you are buying and he makes the whole process simple and easy to understand to ensure you feel comfortable with your purchase.
Corrinne S., Oct, 13 2022
No complaints, Ben has been very helpful.