Need help with an existing policy?
Contact My Team
About Dustin
Dustin Holladay is an agent with Goosehead Insurance located in Frankston,  TX. Dustin  joined Goosehead because of his unwavering commitment to take care of his clients. Using cutting edge technology to shop with dozens of "A" rated insurance companies in just a few short minutes, he is able to find the right coverage at a competitive price. He takes the time to review all of the options and customizes a policy based on the unique risks and desires of each client. After finalizing an option, Dustin is backed by a service team that has the highest client loyalty rating in the industry. Request a quote from Dustin and you will quickly understand why Goosehead is one of the fastest growing distributors of home and auto insurance in the United States.
States Licensed In: TX
Connect
629 North Frankston Highway
Frankston, TX 75763

Languages spoken:
English
Hours:


Download contact info

Follow me
We've got you covered,
and then some.
Homeowners Insurance >
Auto Insurance >
Flood Insurance >
Renters Insurance >
Condo Insurance >
Landlord Insurance >
Motorcycle Insurance >
Boat Insurance >
RV Insurance >
Life Insurance >
You've got the best of the best.
Meet the team.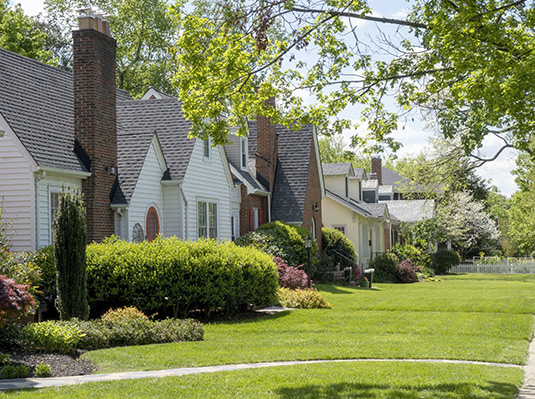 HOMEOWNER INSURANCE
Homeowners Insurance 101
After looking at dozens of houses you found a property you love. You've managed to come up with a down payment, get approved by a lender, and started wrapping your knick knacks in newspaper. Now you need to find a homeowners insurance policy that meets your needs, but how do you know if a policy is the right one for you?
Recent Reviews
Brandon G., Sep, 21 2023
Ryan was very quick on getting me quotes and answered all my questions. He was also friendly and sent everything over promptly.
Calllie H., Sep, 19 2023
Fantastic Customer Service by Dustin
Chad B., Sep, 09 2023
Great service and very helpful
Angela D., Sep, 09 2023
Friendly service and very helpful
Kyle F., Sep, 08 2023
Howard was a great agent as he worked with me for a couple weeks and made sure i got the best fit for me.
Justin M., Sep, 08 2023
Fast and friendly service at a reasonable price!
Amanda s., Sep, 08 2023
Mu agent was extremely thorough and helpful
Michael L., Aug, 30 2023
Ryan seems to be a real likeable guy who shares the same interests as me, so he has a feel for the things I need for coverage.
Jon W., Aug, 24 2023
Howard was a great help! He assisted my every need, and answered every question I had. The reason I use goosehead insurance is because of Howard's customer service!
Katelyn L., Aug, 21 2023
Howard Bell was great and easy to work with.
Tommy P., Aug, 12 2023
Everything was easy and we saved money
Marty N., Aug, 11 2023
My auto and home insurance each went up about 40% without any claims or incidences. Had the other insurance for 36 years. Was time for a change. I particular want to recognize Howard Bell (my Goosehead agent) who did such a great job looking at my former insurance, suggested chances and found us a two great auto/home policies.
Kimberly C., Aug, 10 2023
Great customer service
Bryan S., Aug, 10 2023
The agent I went through was very open and honest, and something I very much appreciated was the fact he was on my side to find me the best coverage possible in a stressful situation for me and my family. He wasn't trying to sell me the most expensive policy or the first thing he came across. He made sure I was getting the best possible policy that covered all my necessities without breaking my wallet. And that's something I will always return to.
JOE P., Aug, 09 2023
Great service, attentive and good rates.
Phillip D., Aug, 03 2023
Ryan provided excellent service and was able to answer all my questions. He took care of everything I needed in a short amount of time and made me feel very confident in using Goosehead for all my other insurance needs moving forward. I really appreciate his great service.
Aaron G., Aug, 01 2023
Dealing with Howard Bell was extremely easy, and thorough. He went through all of my policies very well to ensure i was getting the same coverages i had with my previous insurance provider. I have recommended him to all my family and friends and will continue to do so.
Kayleen M., Aug, 01 2023
Dustin was quick and easy to work with!
Meg A., Jul, 27 2023
We were on a tight time frame to get new insurance and we had limited options as we just moved from out of country. Jordan really assisted us to get insured in time!! Thank you!!
Michele S., Jul, 25 2023
Dustin taught me more about my insurance coverage in five minutes than any of my Allstate agents have in the past 30 years. He clearly knows what he's doing and cares about the people he is insuring. He got coverage for me at a very quick turnaround time and gave me complete confidence in his recommendations. Wow! Service like this is very hard to come by. I will refer anyone I can to him.
Pete G., Jul, 21 2023
Howard saved me some money on my policies with Travelers and I appreciate his work in helping me!
Amber W., Jul, 17 2023
Well, for one- Dustin did not try to swindle me or take advantage of a new customer. Everything was precise with detail information. Quotes were given BUT not forced. Dustin comes highly recommended and I am glad I jumped on the opportunity to work with him and goosehead insurance!
Tad L., Jul, 13 2023
Very professional and efficient experience from initial call and throughout the process.
Erin M., Jul, 13 2023
Customer service was efficient, quick and kind!
Logan M., Jul, 12 2023
Howard, was very professional super informative, explained everything answered all my questions took tine sit down go over it all with me. Saved me money with better coverage to. Was a win all away around.
Shaun G., Jul, 07 2023
Howard Bell. He has very much exceeded my expectations to help us find affordable insurance. He spent considerable time running numbers and various scenarios with me to ensure we had the right coverage at the right price. Well done!
Richard T., Jul, 03 2023
Dustin made the process extremely easy ❣️
Laurie S., Jun, 27 2023
Howard was fantastic to work with!
Michael M., Jun, 24 2023
Howard Bell is one of the best agents I have ever worked with. He explains everything and he works hard to find you the best policies.
Patrice H., Jun, 16 2023
He worked hard and got be a great rate
Heather R., Jun, 16 2023
Howard bell is down to earth and only reason I would refer goosehead insurance is cause of Howard and how hard he worked to get me a Better policy and cheaper! Goosehead has a great asset in their company and that is Howard! Thanks so much Howard bell….don't get much better than feeling of talking to someone who is like a friend or family. You can tell he is trying his hardest to help people! 10 out of 10 customer service!
Jose H., Jun, 14 2023
Saved me a lot of money and made the process easy.
Christopher S., Jun, 07 2023
Michael was great to work with. Very timely in getting quotes and answering any question.
Grant B., Jun, 05 2023
Friendly
Randy B., Jun, 05 2023
Took care of everything. Process was fast and friendly. Exactly where you want to take your business.
Heather W., Jun, 03 2023
Howard is very personable, honest and will get you the best possible quote.
Howard R., Jun, 02 2023
Courtesy and speed of help
Ashley B., Jun, 02 2023
Highly recommend!
Juan B., Jun, 02 2023
Howard was very informative and great to work with. Will recommend!
James K., May, 31 2023
Mr Bell went above and beyond to help me and walk me through everything! I was completely satisfied with his knowledge and my experience!
Taylor R., May, 30 2023
Howard listened to my issue, followed up immediately and found the solution.
Butch S., May, 12 2023
Fast and effective
Erma S., May, 12 2023
Excellent service
Tammy C., May, 06 2023
Great customer service
Adam T., May, 06 2023
Just a great overall experience and happy with the out come.
James H., Apr, 26 2023
I received lower rate with more coverage!
Sharon M., Apr, 24 2023
The agent
Kishaun L., Apr, 20 2023
Amazing service.! Start to finish
Jason T., Apr, 19 2023
Cut my payment in half
Kenneth R., Apr, 18 2023
Jordan was excellent and saved us a ton of money! He was super friendly and easy to talk to.
Jason L., Apr, 12 2023
Jordan was great to work with! Fast and efficient!
Jackie L., Apr, 10 2023
Great customer service from Howard Bell..
Dean B., Apr, 07 2023
Very quick process
Jeffrey F., Apr, 03 2023
Howard Bell was very patient and clear with communicating with us for quite a while. We're satisfied on how he worked with us and provided us clear information and answered questions. Thank you!
Brian W., Mar, 30 2023
Quick responses and solved the issue I needed promptly.
Bobbie L., Mar, 29 2023
Howard Bell saved us a lot of money by switching insurance companys
Andy M., Mar, 26 2023
Knowledgeable and worked to save us money yet meet our needs
William S., Mar, 24 2023
Howard was very helpful and concerned that he could help me with my insurance.
Charlotte N., Mar, 17 2023
Howard is a great gentleman and worked hard to get me a far better rate on both home and car insurance. THANK YOU Howard!!
Jonathan C., Mar, 08 2023
Friendly and educated staff that helped use safe hundreds of dollars a month.
Daniel W., Mar, 08 2023
Excellent Customer Service
Moressa N., Mar, 05 2023
Got me more coverage at cheaper price than i was paying at tx farm bureau.
Charles T., Mar, 04 2023
HOWARD SHOWS A GENUINE JOY AND LOVE FOR THE PEOPLE HE HELPS. HE WAS GREAT TO WORK WITH!
Lindsey M., Mar, 03 2023
Mrs. Courtney found an auto policy for me that was the same coverage at a lower cost. Who wouldn't be excited about that??!! She has been very helpful and easy to communicate with. I have already referred her to several people because I know she will take care of them.
James C., Mar, 02 2023
Easy to work with, Jordan was very responsive and searched all avenues for us.
Calvin K., Mar, 02 2023
Jordan was quick to answer all questions and made the process smooth and easy. We really felt like he was looking out for our best interest. Highly recommend Goosehead Insurance.
Joaquin B., Mar, 01 2023
I really appreciate all the time taken to get the rate that we need as well as the concierge service that was a pleasant addition to the whole experience.
Richard P., Mar, 01 2023
Agent dedicated to assist in finding best policy for my application
Carey B., Feb, 27 2023
Great agent worked hard for me and adjusted for my schedule
Leanne L., Feb, 24 2023
Customer service
Jayden T., Feb, 23 2023
Very impressed with the amount of money Jordan saved for myself and many other friends of mine that have used him.
Johnnie H., Feb, 23 2023
Howard Bell did an awesome job! I got better coverage and lower rates he saved us $840 a year on auto insurance. I will recommend Goosehead to everyone I know.
Brian P., Feb, 19 2023
Dustin could not have been more helpful. He got quotes to us quickly and talk me through each step.
Kevin K., Feb, 17 2023
Awesome service
Brent W., Feb, 14 2023
We sat down together and went through our needs. He gave us knowledge and education on the insurance that was right for us.
Ashlee H., Feb, 13 2023
Howard was amazing!
Brian M., Feb, 12 2023
Howard helped me save almost 4k in insurance premiums!!!
Steven G., Feb, 10 2023
Customer oriented, got it done fast, great coverage
Margarett T., Feb, 09 2023
He was so helpful explaining everything and considerate in helping me choose insurance to save money. He was very polite and so thankful for his help
Aaron J., Feb, 02 2023
Ryan was a pleasure to work with and got back in contact with us quickly and went over all the options we had so we could choose the best policy for our family and budget.
Russell S., Feb, 02 2023
They help me save money on my monthly insurance.
Sheree G., Feb, 01 2023
Customer service of Howard as well as actual cost of insurance.
Lauren M., Jan, 30 2023
Dustin was very knowledgeable in the coverage we had with our prior agent, and helped us get more coverage + save us some money!
Cody M., Jan, 30 2023
Dustin makes us feel like he has our best interest in mind when he saved us money + got us more coverage!
Richard D., Jan, 27 2023
Communication, pricing, and working with our lender.
Sean R., Jan, 26 2023
Excellent, customer service and very helpful
Michele H., Jan, 26 2023
Very helpful and excellent customer service!
Geri L., Jan, 26 2023
Honestly from the team member. Was able to find a better auto insurance.
LaDonna G., Jan, 23 2023
Dustin is awesome and takes good care of his clients. He actually listens and looks out for the financial well-being of his folks.
William T., Jan, 22 2023
Easy process, agent really worked with use to find the best package for our needs.
Shawn T., Jan, 22 2023
Very satisfied.
Rachel h., Jan, 20 2023
Howard was extremely nice and very helpful. He answered every question that I had and kept working for me until we were both satisfied.
Chase S., Jan, 19 2023
Easy to work with and I got a lower rate
Justin R., Jan, 19 2023
GREAT SERVICE!
Dillon J., Jan, 19 2023
Dustin is great!! Very helpful
Jayce O., Jan, 17 2023
Howard did a great job communicating details with me through the process of selecting a Home Insurance plan. He was quick and efficient in the process and ended up saving us money from our current Home Insurance plan.
Danica H., Jan, 16 2023
Howard was wonderful and very helpful in all the sets ! I already told many people to give him a call asap!
Phillip T., Jan, 14 2023
Jordan was very responsive and I felt he understood my needs. Also seemed very knowledgeable and made logical suggestions
RONNIE R., Jan, 13 2023
Courtney is very helpful. I told her what was needed and the cost was better than where I was
Leslie M., Jan, 06 2023
It was quick and saved me money
Katherine D., Dec, 30 2022
Saved me 100$ a month on my auto with a better policy, 150 a year on homeowners with triple the coverage! Additionally Howard was very attentive and worked diligently to find us better rates. I never felt pressured and left more educated on my needs as a homeowner as well as a licensed driver.
Lorretta N., Dec, 13 2022
great service & attention to detail. Quote for Encompass was less for a 1 year policy with better coverage vs the almost $400 price increase for a 6 month policy & being a long time customer of Allstate. Allstate said "lets look at what we can cut to reduce your policy" -- not good.
Susan W., Dec, 13 2022
Howard was an awesome agent!
Jason T., Dec, 09 2022
Knowledge and personalization
Makenna M., Dec, 05 2022
The ease of getting coverage
Jennifer B., Nov, 22 2022
Ryan is great, he found the best deal, and made sure I had all the information available so I could make the decision, that would work best for me. I highly recommend him.
Dustin S., Nov, 18 2022
Ryan did an awesome job showing for our new car policy after another agent became unresponsive to my contacts. He was promt and professional and communication was amazing.
Kathy M., Nov, 15 2022
Howard worked very hard on getting me the best prices and best insurance he could get..I appreciate the help
Robert T., Nov, 13 2022
Dustin's impeccable professionalism, respect, kindness, tenacity for the best product for us, all amidst his own personal grief of his mother passing. This man is THE Ambassador of your company. His performance warrants recognition! Extremely Happy! Thank You for employing such a Wonderful person!
Joseph B., Nov, 10 2022
Just when my previous agent was unable to find me any new savings, Howard was able to not only save me a large amount of money, but was also able to increase my coverages and better protect my family and valuables. Howard was prompt, professional, knowledgeable and easy to work with.
Emily S., Nov, 09 2022
Howard did great. Fast service. Listened to me. Appreciate what he did for me
Keith W., Nov, 04 2022
Great service and worked hard to get me what I needed.
BRADLEY R., Nov, 01 2022
Because the excellent experience and easy process!
Gerardo G., Nov, 01 2022
He was very easy to talk to
Sherri R., Oct, 31 2022
Howard is very easy to work with, and he got me a great rate.
Cody E., Oct, 29 2022
Mr. Bell was great leading me through the steps to get better coverage
TERESA K., Oct, 27 2022
Excellent customer service
Lyndon B., Oct, 25 2022
Worked with me a long time. Very patient.
Rebecca D., Oct, 24 2022
Howard did a great job going over every policy and making sure we were protected.