Need help with an existing policy?
Contact My Team
About Brenda
Brenda Carmona-Canales is an agent with Goosehead Insurance located in Frisco, TX. Brenda joined Goosehead because of her unwavering commitment to take care of her clients. Using cutting edge technology to shop with dozens of "A" rated insurance companies in just a few short minutes, she is able to find the right coverage at a competitive price. She takes the time to review all of the options and customizes a policy based on the unique risks and desires of each client. After finalizing an option, Brenda is backed by a service team that has the highest client loyalty rating in the industry. Request a quote from Brenda and you will quickly understand why Goosehead is one of the fastest growing distributors of home and auto insurance in the United States.
States Licensed In: IN, TX
Connect
5850 Town and Country Boulevard Suite #502
Frisco, TX 75034

Languages spoken:
Spanish;English
Hours:


Download contact info

Follow me
We've got you covered,
and then some.
Homeowners Insurance >
Auto Insurance >
Flood Insurance >
Renters Insurance >
Condo Insurance >
Landlord Insurance >
Motorcycle Insurance >
Boat Insurance >
RV Insurance >
Life Insurance >
You've got the best of the best.
Meet the team.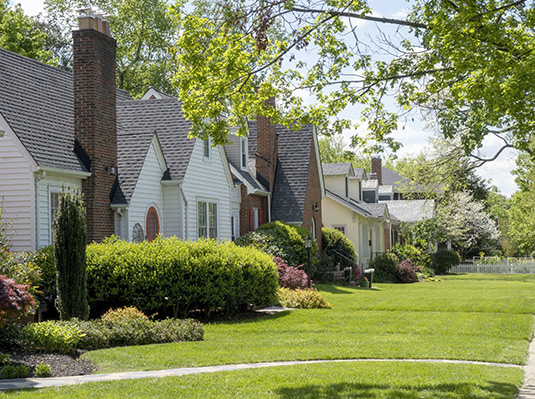 HOMEOWNER INSURANCE
Homeowners Insurance 101
After looking at dozens of houses you found a property you love. You've managed to come up with a down payment, get approved by a lender, and started wrapping your knick knacks in newspaper. Now you need to find a homeowners insurance policy that meets your needs, but how do you know if a policy is the right one for you?
Recent Reviews
Shelli W., Sep, 21 2023
Jayden did a great job from start to finish
Elba G., Sep, 18 2023
The service, knowledge and professionalism provided is outstanding! And the turnaround time was very quick. I really appreciate the assistance and service I received from Katelyn.
Jacqueline C., Sep, 01 2023
Brenda was very available and worked to ensure that my investment was properly covered and family was safe with the best rate combining multiple policies.
SIDNEY W., Aug, 31 2023
Goosehead helped me save thousands of dollars for my auto insurance.
Jerry O., Aug, 31 2023
Tasks completed
John B., Aug, 29 2023
Iwas given great service. Jaden went out of her way to explain the policys carefully and was able to answer all of my question. Bottom line, Great Experience!!
Terry L., Aug, 27 2023
The agent was courteous, insightful, understanding & patient.
Susan T., Aug, 21 2023
Excellent service and saved me money!
Rebecca L., Aug, 07 2023
Perla was very nice and helpful.
Jennifer M., Aug, 06 2023
Muy amables
Eden C., Aug, 06 2023
Las personas me atendieron muy bien muy amables
Sandra L., Jul, 26 2023
Katelyn was very helpful…she made me feel good about the Insurance I purchased and any future Insurance needs I have… I feel confident to let her handle…Than You
Darlene P., Jul, 25 2023
Katelyn Davis has a great personality. Very helpful and knowledgeable on what I needed. She was able to answer all my questions with clarity.
Orlando F., Jul, 24 2023
The fast and attentive service
Maria G., Jul, 22 2023
She was very helpful and really nice thank you for the service you provided everything was well explained.
Monica B., Jul, 01 2023
"
Leobardo U., Jun, 30 2023
Good recommend .
Ana H., Jun, 27 2023
Very informative, polite , understanding and helpful. Jaden is awesome!!!! Goosehead Insurance is 100% recommended by me.
Diva G., Jun, 27 2023
Great job
Jorge A., Jun, 27 2023
Nice person and professional
Leandro D., Jun, 18 2023
Jaden England provided great services in finding good options, keeping mostly the same service. She was very kind as well.
Erin B., Jun, 14 2023
Perla answered all of my questions, and more when I wasn't sure about everything. I have more confidence now after learning so much from Perla. She was super busy, and managed to gather my info for my home and auto quotes, make adjustments to fit my needs, and finalize everything in just one week! Thank you Perla and Goosehead Frisco!
Carlos P., Jun, 14 2023
Very helpful staff. Straight to the point always transparent on any question I had.
Jquoyia M., Jun, 13 2023
Jaden's customer service was outstanding .
Cesar A., Jun, 12 2023
😊😊
Courtney P., Jun, 10 2023
Jaden was amazing, kind, and super helpful!
MONICA S., Jun, 07 2023
Jaden helped me get the best deal for renters' insurance. I did not have to call around to see where I could get a good deal. Jaden did all the hard work for me.
Sonia M., Jun, 07 2023
Very friendly service. Coverageswere fully explained
Keirston R., Jun, 01 2023
Jaden took her time explaining how the process works. Very Knowledgeable and open to answer any questions I had.
Anne W., May, 30 2023
Found the product I needed.
Anthony T., May, 30 2023
Jaden was easy to talk to and able to answer all my questions. She made getting insurance on our new home a breeze! I look forward to continuing to work with Jaden in the future.
Esthela F., May, 08 2023
She provided excellent guidance and information about the policies that I needed, I'd highly recommend working with her, thanks Jaqueline for the help!
Daniel S., May, 05 2023
They were all friendly and knowledgeable. A very pleasant experience.
Jose L., May, 05 2023
La señora Perla es demasiado amable y nos explicó todo el proceso paso a paso estamos sumamente agradecidos por el servicio que nos brindó la señora Perla Rodriguez y aún más agradecidos por brindarnos un servicio en nuestro idioma español muchas gracias
Kristen J., May, 01 2023
Jaden took away all of the stress and headache we were experiencing from shopping around for better insurance rates.
Jennifer A., May, 01 2023
Very happy with the service Jaden gave us
James A., May, 01 2023
Jayden exceeded my expectations
SALVADOR R., Apr, 29 2023
Great service
Maria D., Apr, 27 2023
Very knowledgeable and very patient explaining all questions and concerns.
Akela J., Apr, 24 2023
Jaden was very thorough and knowledgeable of the product she was offering. She took her time to explain everything in detail and got everything processed quickly and efficiently.
Elisa M., Apr, 18 2023
Mr. Pablo Lowry was extremely helpful in explaining all of the coverages he was able to find that were better than the coverages I have now. He entertained my questions and made my worry about changing providers stress free.
Pamela S., Apr, 13 2023
the company made it very understandable as far as our policies are concerned....
Fidel V., Apr, 07 2023
She was very helpful and assisted every step of the way
Arcelia D., Apr, 07 2023
Wonderful customer experience. Very knowledge than what she was offering. And wanted to ensure that I had the best rates.
Adrian M., Apr, 07 2023
10
German L., Apr, 05 2023
She handled everything fast and efficiently
Ella R., Apr, 03 2023
Jacquelina Samar was wonderful to work with. Very knowledgeable and she showed she cared for the people she is helping.
Melvin Y., Apr, 01 2023
Solid Communication, understanding, and offered the lowest rates and great advice
Sueanne R., Mar, 25 2023
I've never had such personalized and caring service. Jaden is saving me an incredible amount of money. I will recommend all to her!
Madison W., Mar, 23 2023
Jaden is lovely to work with! She is a wealth of information and very responsive.
Donald H., Mar, 17 2023
Very helpful in the information provided to me. Very polite
Sindy C., Mar, 16 2023
Excellent customer service
Andrew L., Mar, 10 2023
Great service
Erick S., Mar, 08 2023
Great people to work with.
Antonio J., Mar, 04 2023
Brenda provides a superb service and advice. She is very knowledgeable and provides useful tips that helped support my decision-making process. I am very satisfied with her support!
TImothy A., Feb, 27 2023
Brenda was great and helping us at getting us the best deal for our home insurance without giving up any important things!
Aurora R., Feb, 27 2023
The agent that helped us set up our insurance was very nice and very fast and getting us what we needed!
Jason R., Feb, 17 2023
Jayden was extremely helpful and professional!
Jose A., Feb, 10 2023
very good service
Orfa R., Feb, 10 2023
Best service i ever had. Perla was so polite, helpful, resourceful, So grateful for her.
Alyssa J., Feb, 01 2023
Friendly customer service and fast quotes!
Karim Q., Jan, 24 2023
Brenda was able to take our information and work in the background to get us the best possible insurance for our new build in such a short time. We will also be transferring our other home and auto insurance through her as well! Thank you!
Yaneli P., Jan, 20 2023
Brenda has been such a pleasure to work with and is extremely good at what she does! She was thorough in explaining pricing and detailing coverage and ensuring she is not only getting me the best price but the best protection. She was honest and straightforward and I could tell she cared about the client and not just making a sale. Brenda's positive energy and kindness radiates through the phone.The team answering the phone was also very professional, polite, and personable.
TED R., Jan, 15 2023
The insurance agent, Ms. England was very patient with us and answered all our questions.
ZEIDA J., Jan, 15 2023
The insurance agent , Ms. England was patient with our concerns and went over every question we had
Jenny A., Jan, 14 2023
Brenda was amazing!
Edric S., Jan, 12 2023
Very understanding to the needs of the client. Great customer service skills and informative.
Karla P., Jan, 11 2023
Perla is awesome!
Laura L., Jan, 11 2023
Very good attention, Perla, very kind and courteous, and she gave me the necessary attention.
Berenice M., Jan, 09 2023
Beceasu undestrood my needs and help me to figure it out
Daniel R., Jan, 07 2023
Brenda was great, very knowledgeable and was able to explain the process very thoroughly.
Bobby D., Jan, 07 2023
Great customer service
Irenia G., Jan, 06 2023
Very friendly when they answered the phone.
Angelica G., Jan, 05 2023
Everything was very easy process.
MARK M., Dec, 31 2022
Agent is hard working
Walter P., Dec, 25 2022
Just satisfied with they work
Javier M., Dec, 16 2022
Me gusto mucho como me atendió. Y quede satisfecho.
Julio A., Dec, 12 2022
Jaden took care of all of my family's needs and took the time to explain everything to us so that we understand, since we are not insurance guru's
Ana C., Dec, 10 2022
It was a good and helpful service
Daniel L., Dec, 09 2022
No pressure. Great service.
Filiberto M., Nov, 29 2022
Awesome experience and answered all questions very professional and great customer service .
RAFAEL B., Nov, 25 2022
I was satisfied with their customer service!
Luis A., Nov, 23 2022
La persona que me llamo para dar información fue amable
Alicia R., Nov, 17 2022
She was very helpful and a super nice person.
Chase C., Nov, 16 2022
Jaden is excellent at what she does. She was able to lower my monthly payment, even though I was adding a new vehicle and gap insurance! Very happy with the job she did.
Miguel A., Nov, 15 2022
Price reduction of a quote
MICHAEL G., Nov, 04 2022
Friendly, knowledgeable and made the process super simple.
LYNDE G., Nov, 04 2022
Very friendly, knowledgeable and made the process super simple.
Samantha R., Nov, 01 2022
Thank you for your help, Jaden!
Carlos S., Oct, 31 2022
Muchas gracias por su ayuda
Beatrice H., Oct, 29 2022
Jaden is very efficient and kind. Thank you, Jaden! This world needs more people like you!
Alejandro M., Oct, 29 2022
Atención y buen servicio
Trent C., Oct, 27 2022
He called me back on my schedule, found better rates
Christopher A., Oct, 21 2022
Great communication and follow up. Brenda was the best!