Need help with an existing policy?
Contact My Team
About Corry
Corry Pilcher is an agent with Goosehead Insurance located in Gilmer,  TX. Corry  joined Goosehead because of his unwavering commitment to take care of his clients. Using cutting edge technology to shop with dozens of "A" rated insurance companies in just a few short minutes, he is able to find the right coverage at a competitive price. He takes the time to review all of the options and customizes a policy based on the unique risks and desires of each client. After finalizing an option, Corry is backed by a service team that has the highest client loyalty rating in the industry. Request a quote from Corry and you will quickly understand why Goosehead is one of the fastest growing distributors of home and auto insurance in the United States.
States Licensed In: TX
Connect
900 Titus St.
Gilmer, TX 75644

Languages spoken:
Spanish;English
Hours:


Download contact info

Follow me
We've got you covered,
and then some.
Homeowners Insurance >
Auto Insurance >
Flood Insurance >
Renters Insurance >
Condo Insurance >
Landlord Insurance >
Motorcycle Insurance >
Boat Insurance >
RV Insurance >
Life Insurance >
You've got the best of the best.
Meet the team.

Chase Reeves
License #: 2287163

Krystal Stanley
License #: 2401543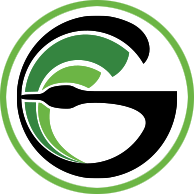 Veronica Hewitt
License #: 2051388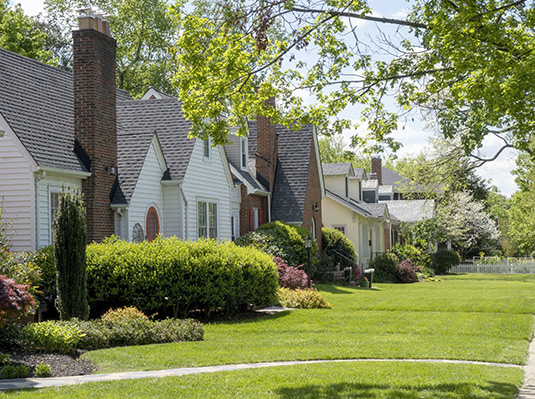 HOMEOWNER INSURANCE
Homeowners Insurance 101
After looking at dozens of houses you found a property you love. You've managed to come up with a down payment, get approved by a lender, and started wrapping your knick knacks in newspaper. Now you need to find a homeowners insurance policy that meets your needs, but how do you know if a policy is the right one for you?
Recent Reviews
Andrew B., Sep, 19 2023
Great help
Tess T., Sep, 17 2023
Mr. Reeves provided great solutions for coverage in a responsive and timely manner. He made it easy.
Tina S., Sep, 16 2023
Veronica was able to help me get a policy for my new home very quickly. She found a policy that fit my needs and at a good price. She was very friendly.
Robert L., Sep, 15 2023
Promptness, competitive pricing
Julia G., Aug, 31 2023
.
Amber R., Aug, 09 2023
Chase did a great job on taking care of us and definitely will be back for more coverage from him
Beverly M., Aug, 04 2023
Great customer service and very easy to sign up with great rates
Susan S., Jul, 28 2023
Friendly customer service and great response time..
Sheryl B., Jul, 25 2023
Prices are extremely reasonable Staff very kind. Explains things very well
Philis G., Jul, 18 2023
Great customer service. Very professional.
Robert S., Jul, 11 2023
Chase is great to work with, responded quickly, provided us with options.
Kevin R., Jul, 07 2023
That she took care of everything an explained everything.
Mark R., Jun, 19 2023
Great service. Helped me get the best price. Worked hard to get things done quickly so that I can close my loan on time.
Rhiannon R., Jun, 12 2023
I spoke with Mr. Corry Pilcher and he was so kind and he went above and beyond to make sure I was happy with the outcome. It's really hard to speak with people who truly care about you're happiness.
Laura J., Jun, 04 2023
Chase gave the best customer service. Will recommend him to anyone!
Rodney B., May, 30 2023
Krystal was very nice and attentive to my needs. She worked hard to find me a much better rate and stayed in contact.
Carley B., May, 07 2023
Corry was quick, very communicative and easy to work with!
Kaleb H., May, 04 2023
Chase reeves. What took other companies 2 days to do, he done in 20 minutes with better rates for better coverage
Candiece O., Apr, 30 2023
Great customer service. Very friendly and helpful.
Jimmy J., Apr, 28 2023
Great service
Penny J., Apr, 28 2023
Corry Piltcher is awesome
Robert G., Apr, 27 2023
Fast Great Service
Jennifer W., Apr, 26 2023
Awesome service and attention!
Peggy C., Apr, 26 2023
We were happy with everything.
Kerry G., Apr, 19 2023
Great rates and Corey was very easy to work with. NO Pressure! Won my business
Autumn E., Apr, 18 2023
Very helpful and speedy
Rubi A., Apr, 14 2023
Cory was very helpful, he called to introduce himself and made sure I got the best insurance set up.
Quaid W., Apr, 13 2023
Excellent interaction
Sharon W., Apr, 11 2023
i thought y'all were very efficient and i liked the idea of cory getting back with me on a quote so soon
Les A., Apr, 06 2023
I had been shopping insurance for better rates on home and auto and was given Cory's name and number to contact. I did and we discussed what i was looking for. Cory looked at policies compared to what I have as to compare apples to apples. He called me back and I was very pleased with what he had found for me and due to that and his courtesy and professionalism we move forward. I look forward to meeting him soon. I think you have a good rep in Cory. Thank you for having people like him on your staff. He was very helpful and I was pleased to join Goosehead!
Mary K., Mar, 30 2023
Correy seemed determined to fund coverage after I had provided him with a brief overview of my situation. He also kept me posted and current with what was going on. I appreciated that! Also seemed very knowledgeable!
Danice M., Mar, 26 2023
Fast and efficient
Vanessa D., Mar, 23 2023
Corey answered all of my questions, helped me get a lower down payment. Was super kind and very helpful!
Brittin S., Mar, 16 2023
Price and agent was awesome
Carl C., Mar, 12 2023
Price and service
Cameron B., Mar, 09 2023
Great service, very fast and professional. Chase did a great job.
Pablo P., Mar, 05 2023
20
Bayley S., Mar, 02 2023
Chase was quick and easy to work with and gave us the best deal.
Nicholas S., Mar, 02 2023
Chase was super personal and quick to get us a rate that beat everyone else that I had contacted!
Aida H., Feb, 26 2023
Chase was great!
Josie G., Feb, 26 2023
Been with them almost 6 years
Christopher H., Feb, 24 2023
The efficiency was excellent!
Therasa H., Feb, 23 2023
Corry helped me at the last minute to get my insurance in place. He understood my needs and was very kind. Corry has always been an honest and forthcoming agent in the four years I've known him. Longevity of an agent that cares is like being part of my family. Thank you Corry!
James B., Feb, 20 2023
Very helpful
Tony Y., Feb, 17 2023
.
James A., Feb, 16 2023
Best rates and coverage. Service is hands down the best.
Dwight M., Feb, 16 2023
Chase's professionalism.
James P., Feb, 04 2023
Corry was great. Very personable, informative, relatable. I appreciate Corry giving options and his opinions on the carriers.
Gregory S., Feb, 04 2023
Cory was great and had great customer service and helped me with all my insurance needs
Ethel B., Feb, 02 2023
Very friendly this was more reasonable than others
Randy K., Jan, 24 2023
Upfront quick,
Kenneth W., Jan, 23 2023
Corry was very responsive and thorough. To me customer service comes above price.
Loretta F., Jan, 20 2023
The agency was very very concerned about my needs.
Nora G., Jan, 14 2023
They were friendly and helpful as well as patient.
Nancy B., Jan, 07 2023
Krystal was very informative. Presented me with many options to choose from. Great value.
Alicia L., Jan, 07 2023
I got a call about insurance extremely fast and the guy on the phone was really helpful and really nice. Took no time and a few questions and insurance was in place!
Doug B., Jan, 07 2023
Great customer service. Great value.
Katherin C., Jan, 07 2023
My experience was great, my needs were filled to my satisfaction and Corry is very personable. He explained the process and found the best solutions for my needs.
Reyna H., Jan, 05 2023
Veronica was very helpful and helped me get the insurance fast. Very friendly.
Roy W., Jan, 04 2023
Excited to say big money on insurance while securing the peace of mind knowing that if the occasion would be accrued, I would be covered on everything with my new home and property.
Kami B., Dec, 22 2022
The experience was excellent! Chase explained everything to us really well, and answered all of our questions thoroughly!
John B., Dec, 22 2022
Everything was explained in detail as to what part of the policy covers what, and how much is covered, and what it all means. Friendly service, answered questions we have, and not just trying to sell something we don't need. Our needs seem to be met well, and we are satisfied.
Devon L., Dec, 14 2022
Made the experience super easy and stress-free
Joseph K., Dec, 05 2022
Chase was quick, explained the policy well, and didn't pressure me to make a decision.
Richard G., Dec, 05 2022
Great Kind & Friendly Service With Best Prices
Richelle H., Dec, 02 2022
Very responsive!
Ashley H., Nov, 17 2022
Easy and fast process.
Jessica H., Nov, 16 2022
Chase is the best
Frank P., Nov, 14 2022
Corry was very helpful and accomplished the changes we needed made in a timely manner.
Andrea P., Nov, 14 2022
Corry was very quick in response, helpful, and took care of our changes in a timely manner.
Stephanie N., Nov, 08 2022
He was very polite, willing and eager to help. And was very prompt. He called and found out exactly what we were needing so he could get us the correct insurance policy.
Carolyn N., Nov, 01 2022
Best Insurance around. Kind and patient and eager to get just the right insurance for you
Jesse B., Oct, 22 2022
They made it easy and presented the best insurance quotes of anybody.