Need help with an existing policy?
Contact My Team
About Manu
The Verma Agency is a Goosehead Insurance Agency located in Illinois and Texas (with the ability to assist in all 50 states). We joined Goosehead with an unwavering commitment to take care of our clients. We use cutting edge technology to shop with over 140+ "A" rated insurance companies in just a few short minutes. We have been successful in providing the proper coverage for Illinois and Texas clients at a competitive price for property, auto, flood, commercial, jewelry, and life insurance. We take our time to review all options and customize policies based on the desires and unique risks of each client. As a Goosehead agency we are backed by a service team that has the highest client loyalty rating in the industry. Request a free quote from the Verma Agency and you will quickly understand why Goosehead is one of the fastest growing distributors of property and auto insurance in the United States.
States Licensed In: TX, IL
Connect
9800 Centre Pkwy, Suite 153
Houston, TX 77036

Languages spoken:
Spanish;Hindi;English
Hours:


Download contact info

Follow me
We've got you covered,
and then some.
Homeowners Insurance >
Auto Insurance >
Flood Insurance >
Renters Insurance >
Condo Insurance >
Landlord Insurance >
Motorcycle Insurance >
Boat Insurance >
RV Insurance >
Life Insurance >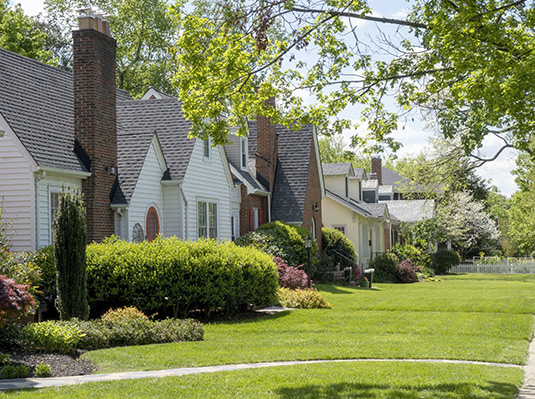 HOMEOWNER INSURANCE
Homeowners Insurance 101
After looking at dozens of houses you found a property you love. You've managed to come up with a down payment, get approved by a lender, and started wrapping your knick knacks in newspaper. Now you need to find a homeowners insurance policy that meets your needs, but how do you know if a policy is the right one for you?
Recent Reviews
Joeall B., Sep, 14 2023
Communication and Pricing
Joeall B., Sep, 14 2023
Communication and pricing
Jesus C., Sep, 12 2023
Manu made it a simple process and helped explaining how the insurance works
Kartheek N., Sep, 12 2023
Quick quote and explained everything in detail
Lilian F., Sep, 07 2023
I was given amazing Customer Service and the dedication was shown even through the phone.
Pietro D., Sep, 06 2023
Good service
Pietro D., Sep, 03 2023
Kind and fast
Maria G., Aug, 31 2023
Customer service the best
Roxana L., Aug, 30 2023
Manny took a lot of time helping me over multiple days. He did a very good job and was very informative.
Angela Y., Aug, 28 2023
Explained everything, Lowered rate, send of humor!
Juan G., Aug, 24 2023
The agent was very professional and answered all my question clear and understandable. Thank you.
Aaron F., Aug, 22 2023
Understanding and caring
Aaron F., Aug, 20 2023
He's very understanding and he help me understand my insurance
Clarisa P., Aug, 16 2023
Manu is honestly amazing! He worked late night to get me the right quote :) I appreciate you so much!
Kay B., Aug, 06 2023
Manu was wonderful and great customer service and well do whatever he can to get you insured. I would recommend him and this company for Insurance!🙏🏽😇
Noor G., Jul, 14 2023
Good services.
Dubanimi N., Jul, 10 2023
It was quick and I got a lower monthly.
Kari S., Jun, 25 2023
Excellent service, detailed explanation
Michael H., Jun, 14 2023
Clear instructions, concise instructions, and incredible prices. He was able to find me the best prices and remained available throughout the entire process. Sundays included.
Angie S., Jun, 09 2023
I enjoyed the service
Jennifer G., Jun, 01 2023
Ease of process agents efficiency and communication Savings on overall insurance costs
Rushandra Z., May, 30 2023
The agent was very nice and quick and efficient. He informed me about some insurance tips I didn't know about as well as the meaning of different insurance terms.
Saif A., May, 30 2023
MANU VERMA went beyond customer service and provided all the help and support that I needed. He was available anytime I needed to ask a questions or help on anything regarding the policies or a general questions related. He gave more time to go through the small details that I never had the chance to discuss and review by other agents.
Nykeba C., May, 30 2023
Everything was just so smooth very well explained
Brayan P., May, 11 2023
The attention of the representative was excellent
Quinton C., May, 09 2023
Great customer service and explanation
Antoine G., May, 08 2023
Manu was very helpful and knowledgeable!
Yaqoub K., Apr, 28 2023
Manu was very nice with me and he was exploring everything clearly and politely
Adam P., Apr, 24 2023
Very good service, happy with the policy received. Manu had me insured within 30 minutes, and was able to add my wife with an international drivers license.
Naveen Y., Apr, 24 2023
Loved the experience. Manu was very transparent and honest. I was able to reach him and he really cares about the customer and tried every way to save the cost.
Manpreet S., Apr, 22 2023
Very professional! Very knowledgeable.
Mandeep S., Apr, 22 2023
Very well Customer service. Very well knowledgeable. Very professional!
Jessica M., Apr, 21 2023
The agent was very helpful in getting me the insurance I needed at a reasonable price
Eren O., Apr, 10 2023
Very sympathetic to new person in USA
Eren O., Apr, 08 2023
Manu the agent was great
Xachary B., Apr, 06 2023
Great Service
Susanna G., Apr, 05 2023
Great service and very knowledgeable
Angel A., Apr, 02 2023
Awesome customer service. Manu took time on his day off to help me. Highly recommend.
Kamille W., Mar, 24 2023
Manu was a great help! Process was quick, easy, and explained throughly!
Antonio B., Mar, 20 2023
Manny was awesome, quick, and helpful. He gave a full break down and was available when I needed
Destinie M., Mar, 19 2023
Manu was very very helpful and found me the best rate after having issues with a previous provider. He was very knowledgeable, friendly, and overall amazing to work with.
Dohyung K., Mar, 18 2023
Manu was one of the kindest guy I have talked to. Informative and very professional!
Felisha M., Mar, 15 2023
He was very nice and informative
Shaun W., Mar, 15 2023
Great rates great service
Laquisha T., Mar, 06 2023
The person I talked with was very polite and understanding explain everything that I needed to know I would recommend any one to speak with him
Diamond S., Mar, 04 2023
Manu was very helpful , and patient . Nice Guy !
Vandana A., Mar, 02 2023
Manu Verma my agent was really knowledgeable and helped me find the right policy for the right price.Hats off to Manu Verma.
Ranferi G., Feb, 27 2023
Very helpful friendly and knowledgeable
Ranferi G., Feb, 25 2023
Excellent customer service
Breedon L., Feb, 25 2023
Manu was reachable easily. He answered all my questions and doubts on time. He explained different types of coverages in detail and also provided his recommendations which helped me to come up with optimum auto insurance policy according to my requirements.
Rakesh A., Feb, 24 2023
Manu Verma was nothing less than Outstand !!!. Keep it up
Elsa A., Feb, 23 2023
Manu was very knowledgeable and resourceful, I appreciate all he did for me, thank you Manu!!!!! Great prices as well....
Brisa P., Feb, 22 2023
Was very informative with me which helped a lot and went throughly with every step with me.
Aleria L., Feb, 20 2023
Very informative and kind
Xaymara R., Feb, 19 2023
Good customer service
Brenda M., Feb, 19 2023
Manu was very helpful and understanding on exactly what I was looking for in an insurance.
Vititia B., Feb, 19 2023
Manu is very good.
Neena K., Feb, 19 2023
very informative, friendly and helpful.
Aleria L., Feb, 19 2023
Manu is very helpful and kind and also knows his insurance.
Norma R., Feb, 09 2023
Many was super helpful I got insurance for the first time very fast.
Wardisha B., Feb, 08 2023
My overall experience was great!
Eunice A., Feb, 02 2023
Munu was very patient and helpful in making sure I got a good deal
Giancarlo P., Feb, 01 2023
every phone call was answered .
Donnell T., Jan, 31 2023
Great service
Kaylan P., Jan, 28 2023
The Experience and the I services I received from Manu were exceptional and I felt very secure in his knowledge and his eagerness to help me find the best policy for me and my needs he exceeded my expectations!
Patricia C., Jan, 27 2023
Agent was very helpful and informational.
Katherine H., Jan, 27 2023
Manu was very helpful and explained everything very clearly every step of the way.
Normaris R., Jan, 27 2023
I am very satisfied with the process. Manu was very helpful. His high level of customer service and knowledge exceeded my expectations. Thank you Manu!
William M., Jan, 26 2023
Manu was very helpful and explained everything very well. he also got us great rates.
Nneka C., Jan, 12 2023
Easy, answered all my questions and got me a great quote
Tiffany H., Jan, 11 2023
He was very nice
Johnathon H., Jan, 10 2023
customer service was awesome got the best quote and was very helping finding that quote
William E., Jan, 05 2023
The people are willing to help you get the best insurance possible and are willing to work with you
Concherra G., Jan, 03 2023
great friendly service. Very knowledgeable and quick service
Astenor S., Dec, 28 2022
Excelente servicio
Yuliana G., Dec, 21 2022
He was very helpful in a way that he made it easy for me to understand what was going on he explain everything good plus he was respectful and kind.
Francisco F., Dec, 14 2022
He helped with getting a good quote and was very helpful
Sai M., Dec, 12 2022
Great Communication and offer
Sai M., Dec, 09 2022
Great communication and Manu helped me in understanding every point in the policy.
Abdulmahdi A., Nov, 30 2022
Manu was awesome!
Erkin D., Nov, 29 2022
He is so kind and helpful. I will recommend him to everybody i know.
Merissa K., Nov, 27 2022
good service
Destynee C., Nov, 24 2022
Manu was amazing
Tibor S., Nov, 19 2022
Manu is very kindness and flexible and informative in the insurance cases.
Ignacio A., Nov, 13 2022
Great customer service. Very knowledgeable & friendly.
Ana M., Nov, 12 2022
They were fast and efficient.
Thomas A., Nov, 09 2022
A great company with an Excellent agent Thank Manu Verma for finding an affordable solution for me
Sara T., Nov, 09 2022
I was very satisfied with the help I received.
Julie D., Nov, 08 2022
Took the time to explain everything to me and reassure I knew all my options
Akali J., Nov, 08 2022
Excellent customer service
Wilber M., Nov, 08 2022
Great Customer Service
John H., Nov, 02 2022
Manny is wonderful he broke everything down & made sure I paid a reasonable price great customer service
Armando S., Oct, 30 2022
Great customer service
Jacob C., Oct, 26 2022
Manu was very thorough with explaining the insurance policy that would be the best fit for us
Cesar H., Oct, 21 2022
Fast and great service!
Phillip K., Oct, 17 2022
Manu Verma was very professional and helpful! He didn't rush me he looked to find the best deal for me. The customer came first! I had a great experience.