Need help with an existing policy?
Contact My Team
About Sarah
I came to Houston in 2012 after graduating from Texas A&M. After a 6-year career of teaching math, I began my journey with Goosehead in June of 2019. After a few years of experience, I continued selling insurance, while managing a team of 15 agents in our corporate channel. In May of 2022, I decided insurance was my forever calling and chose the path of business ownership by opening my Goosehead franchise. My goal is to grow my agency and one day have 15 top producing agents. I love insurance because I can have a forever relationship with my clients to help them through all the challenges that come with it. I am committed to providing exceptional service to my clients and work tirelessly to ensure that every policy is tailored to the specific needs of each client. I look forward to the opportunity to earn your business!
States Licensed In: TX
Connect
2100 West Loop South, Suite 900
Houston, TX 77027

Languages spoken:
English
Hours:


Download contact info

Follow me
We've got you covered,
and then some.
Homeowners Insurance >
Auto Insurance >
Flood Insurance >
Renters Insurance >
Condo Insurance >
Landlord Insurance >
Motorcycle Insurance >
Boat Insurance >
RV Insurance >
Life Insurance >
You've got the best of the best.
Meet the team.

Valerie Mary Fundling
License #: 2751096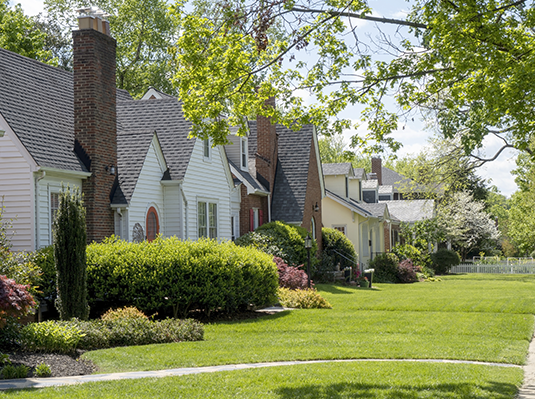 HOMEOWNER INSURANCE
Homeowners Insurance 101
After looking at dozens of houses you found a property you love. You've managed to come up with a down payment, get approved by a lender, and started wrapping your knick knacks in newspaper. Now you need to find a homeowners insurance policy that meets your needs, but how do you know if a policy is the right one for you?
Recent Reviews
Patrick E., Jun, 09 2023
Sarah is very knowledgable and explained everything to us and was patient and kind.
Tracy M., Jun, 09 2023
I met Sarah at a training, and was very impressed with her knowledge and enthusiasm!
Mason S., Jun, 06 2023
Sarah was extremely professional and very well organized. Hard to find hard working individuals like her these days. Thanks Sarah!
Kevin D., Jun, 06 2023
Excellent customer service
Christy B., Jun, 04 2023
Valerie was very professional and helpful. She helped me save tons on my daughter's auto insurance.
Wayne A., Jun, 03 2023
Sarah Springer was able to secure good coverage at a good cost for our homeowners insurance when many other were not able to meet our needs.
Kristen G., Jun, 02 2023
Sarah was extremely helpful and very communicative which is important to me.
Michael J., Jun, 02 2023
Much better rates initially, great communication.
Jonathan D., Jun, 02 2023
She was very nice and professional, many people gave me her name when I asked for a referral.
Taylor C., Jun, 01 2023
I went to Sarah with home owners insurance questions. She proceeded to help my lower my auto insurance get me home insurance and options for flood. She also referred me to someone to help with utilities. I huge plus for someone like myself buying their first home.
Sandra C., May, 31 2023
Sarah was very helpful and friendly, she got us the best quote very quickly.
Marco A., May, 31 2023
Excellent service and help from Sarah, she was quick and friendly, very helpful.
Scot R., May, 31 2023
Sarah did the research and was very prompt in providing us with cost saving alternatives.
Sean J., May, 30 2023
Sarah was a pleasure to deal with, she went above and beyond to meet all of our needs. It was a quick and completely pain free process!
Lynne M., May, 12 2023
Not only did Valerie save us a BUNCH of money! But, she was friendly knowledgeable and reassuring in both her obvious expertise and genuineness. I immediately posted on my FB page and Instagram her contact details, telling all my friends that they should call her STAT! My wife and I are creative, neurodiverse people who are just not the kind of folk who are on top of things like shopping for insurance very year to see if we can get a better deal. However, now that I have a person I can go to directly to help us with the process, I feel confident that is exactly what we will be doing. I cannot say enough wonderful things about Val, including the delightful cookies she sent us as a thank you! Give her all the money! a huge raise! XD
Enrique C., May, 12 2023
Great service
Christa S., Apr, 29 2023
Sarah was super friendly and easy to talk to. She answered all our questions and made this very pain-free
Dustin S., Apr, 29 2023
Sarah was very helpful and knowledgeable with all the information given and very friendly and easy to work with
Sandra W., Apr, 28 2023
Very kind and helpful.
Melissa S., Apr, 26 2023
Sarah Springer answered every question I had and provided expert advice to help us find the option that best fits our needs.
Miguel C., Apr, 21 2023
It was very quick and easy
Jaden M., Apr, 20 2023
Sarah was super helpful with all my questions and tried her best to save me the most money. She was able to save me almost $2,000 on auto insurance. Very pleased with their entire process, great work!
John B., Apr, 19 2023
Working with Sarah has been such a pleasure. She's friendly, professional, and readily available to answer any questions I have. Moving is a stressful time and she made getting the right insurance for our new home a breeze.
Troy H., Apr, 18 2023
Great customer service
Jeffrey S., Apr, 16 2023
Sarah was a pleasure to work with. Very knowledgeable, thorough, extremely helpful. On my first home purchase she was a breath of fresh air in a cumbersome process.
WM 1., Apr, 15 2023
Sarah did an excellent job j! She was very prompt and knows of what we needed due to the situation.
Yuridia S., Apr, 14 2023
Sarah was the best👌. She worked with us and found that perfect Insurance company with awesome discounts. Simply the best there is!
Mariama S., Apr, 13 2023
Professional
Megan D., Apr, 11 2023
Sarah Springer took her time to explain each aspect of our policy, made sure we understood all components, and was very patient with us as we customized what was best for our family. She is a stellar professional and very knowledgable.
Fina C., Apr, 10 2023
Sarah Springer was able to cut my home insurance by $3,749. Even while cutting my home insurance cost, I still have more home coverage on my new policy. On my auto insurance, Sarah was able to save me $56 a month and that included uninsured motorists and personal injury coverage which I did not have before. Sarah was very knowledgeable about the policies and was able to clearly explain to me what each item meant. She also did a good job of listening to what type of insurance coverage I previously had and adjusting the new coverage based off of my current living situation. I will recommend Sarah to anyone who ask. She has not only helped me, but also my son with his home and auto insurance as well. Sarah went above and beyond and my interaction with her was a 10 out of 10 experience.
Sidney G., Apr, 08 2023
Sarah was amazing and extremely helpful!
Graciela S., Apr, 07 2023
I was in contact with a great agent, she was very knowledgeable and helped me to understand and choose the right insurance for me
Wendimarie C., Apr, 06 2023
100% satisfied with the service and assistance.
Cynthia D., Apr, 04 2023
The agaent Sara was through and patient and explained everything.
Craig L., Apr, 01 2023
Sarah was quick to respond to my inquiry and provided me with the information.
Jose L., Mar, 29 2023
I was assisted by Sarah Springer, she explained me every detail of the policy, she managed to beat another quote from a different insurance company and saved me 700$ with a better coverage. I'm very satisfied to have Goosehead as my insurance company, recommended 100%. Thanks for all your help
Jonathan J., Mar, 28 2023
Sarah was super friendly and helpful
Edward C., Mar, 28 2023
Sarah Springer was very responsive to my inquiry and helped find an insurance quote very quickly. I would recommend her to my friends and family!
Kirby K., Mar, 28 2023
Sarah was quick and efficient setting up my new policies and found the best price for me! She is very informative on what the policies cover and can answer any questions you have. 10/10 recommend!! Thanks Sarah!
Sara A., Mar, 20 2023
Overall great service.
Veronica M., Mar, 19 2023
Sarah was so patient and thorough with explaining the products and services. She was very knowledgeable and set our minds at ease.
Rose A., Mar, 13 2023
Knowledgeable and friendly. Great customer service.
Evan E., Mar, 09 2023
Sarah Springer was professional, helpful and a delight to do business with. She saved me $1,966 per year on my auto while adding rental coverage, gap coverage, PIP 10k, and increasing my uninsured motorist coverage from 30/60/25 to 100/300/100. I will be referring her to everyone i know.
Timothy T., Mar, 08 2023
Extremely helpful and knowledgeable.
Carlos V., Mar, 01 2023
Sarah was able to get us the best rate! She was great at listening to our concerns and provided us the best possible option with a great price. Would definitely recommend.
Carine N., Mar, 01 2023
Sarah took the time to explain to me every detail of my policies, She was available any time I had additional questions, and she was able to find me a better quote than the lending company I am using to purchase my home.
JOSHUA S., Feb, 26 2023
Sarah took care of all my insurance needs and made it easy to switch carriers!
Cameron W., Feb, 24 2023
Sarah was the best partner in this process, especially as I am moving to another state (Illinois to Texas). She adequately and succinctly explained the process to me, went over my current coverages, and timely provided other options that saved me over $100 in both my auto and homeowners insurance (I learned that even my long loyalty with USAA couldn't beat my new prices). I definitely recommend using her and Goosehead Insurance for insurance shopping needs!
Erica D., Feb, 14 2023
Sarah was amazing and made the entire process seamless and easy! There is immense pressure with buying a house, but Sarh made the insurance selection process a breeze! I am very excited about how much money I will be saving now thanks to her, and I also appreciated that she took the time to thoroughly explain everything and answer all of my questions
Daniel G., Feb, 10 2023
Sarah Springer did an amazing job taking the time to walk us through everything we needed. She even went above and beyond by having us hold off a few days because she thought she could lower our flood insurance more and through her efforts she saved us an extra $1200 a year. We will definitely be sticking with her for all future insurance needs.
Diana W., Feb, 07 2023
Sarah is friendly, helpful, and knowledgeable. She answered my questions and is very thorough in her work.
Patrick C., Feb, 04 2023
Sarah was both personable and thorough in her explanation of different insurance products. She made sure to ask me questions to get the the most tailored home insurance to fit our budget. She also connected me with a utility concierge who made setting up basic services at our new home a breeze. I look forward to working with Sarah and would highly recommend her!
Brandon D., Feb, 01 2023
Sarah was super helpful and responsive. She had all the answers ready to go whenever I needed them. I'd recommend her to anyone looking for insurance.
Dreylyn L., Jan, 31 2023
Sarah bent over backwards to confirm everything we needed. She saved us so much time and energy. And got us the best deals! Definitely a keeper!
Brad H., Jan, 27 2023
Sarah was very professional and informative. Answered all questions and provided a great quote that blew my current Allstate policy out of the water.
Jonathan L., Jan, 04 2023
Sarah made my first time shopping for home insurance understandable and easy!
Charles A., Dec, 29 2022
Sarah was such a great help! She was able to work with my schedule, texting me all the information need to make my decision on home insurance. We had set a time to finalize everything over a phone call. Being a 1st time home buyer, shopping for home insurance she made it simple and easy!
Baldemar O., Dec, 24 2022
Being readily available, even during the holidays.
Edwin C., Dec, 15 2022
Sarah was very pleasant to talk to. She took her time to explain all the different sections of the policy, never rushing and worked to get me the best rate possible. She is a people person. Thank you Sarah.
Ashley C., Dec, 14 2022
Sarah was amazing! I was on my way to buy my first car and she helped me out last minute. She was extremely thorough and got me exactly what i needed. All within 30 minutes! I highly recommend her and will continue to have her as my agent.
Kenneth E., Dec, 13 2022
I received outstanding service from Sarah Springer who made the whole process of changing insurance companies an easy and seamless process.
Miriam V., Dec, 09 2022
Sarah was absolutely amazing to work with! She explained my home insurance in detail while helping me find the best rates. She's my number one insurance agent!
Shakespeare A., Dec, 09 2022
Very good service provided by Myriam Díaz
Diane N., Nov, 30 2022
Sarah was AMAZING at communicating with us, giving us updates and keeping us informed. Her customer service was top notch!
Anthony D., Nov, 28 2022
Sarah has been extremely helpful and patient during this process. I'm very satisfied with the customer service received from her.
Logan R., Nov, 23 2022
Sarah was super helpful in setting me up with a comprehensive and affordable auto insurance plan! As a 25 yo getting started in life Sarah was able to provide sound advice on the best plan for me. Would highly recommend her to anyone seeking coverage
Jennifer J., Nov, 20 2022
She was constantly trying to find the absolute best offer for us and went the extra mile to make sure we got exactly what we needed
Kinzie L., Nov, 18 2022
Sarah just provides phenomenal service. Some people are good at their job and some good with with people. Sarah has both in spades. Saved me thousands of dollars a year providing nearly identical coverage within hours while making the whole engagement a delightful experience.
Ivory I., Nov, 16 2022
Sarah was helpful elaborative and knowledgable!
Ashley F., Nov, 16 2022
Sarah was awesome to work with. Very personable and responsive! Saved me quite a bit.
Kevin T., Nov, 12 2022
Sarah Springer was an absolute pleasure to work with!
Asajnae M., Nov, 12 2022
Sarah was amanzing! She saved me $500 on car insurance and even got me more coverage than I had previously. My mortgage insurance is at only $124 a month. & On top of that, she's very knowledgeable. 10/10 would definitely recommend.
Benjamin R., Nov, 10 2022
Sarah was great an saved me a bunch of money
Taylor C., Nov, 09 2022
Sarah was great to work with! She provided very detailed explanations of all the policy elements. I know that I got better coverage and for half the cost!
Justin W., Nov, 08 2022
Sarah was so helpful and helped me save $100 a month on my monthly auto insurance premium.
Damian G., Nov, 08 2022
Was very happy with the customer service and patience of Ms.Springer
Sharon D., Nov, 07 2022
I'm new to Houston and Sarah Springer was so On Point with providing me with thee best prices and customer service, and to top it off she got it all done extremely fast…I highly recommend her for all your insurance needs!
Wanza W., Nov, 05 2022
Sarah was pleasant, efficient, knowledgeable and saved us money on homeowners and flood insurance.
Ashley S., Nov, 03 2022
Awesome service, everything was explained very well.
Aaron K., Oct, 28 2022
Sarah was very informative and worked diligently to get us the best rates possible!
Natali M., Oct, 25 2022
Sarah is amazing. Our provider dropped Texas and she got us an updated policy with better coverage quickly and painlessly.
Jasmine P., Oct, 25 2022
If you're not referring 100% of your clientele to Sarah, you're missing out. I'm super loyal and thought I would never leave GEICO due to me not having time or patience to shop around. Sarah was able to make me leaving GEICO such a breeze, I'm only mad I didn't meet her earlier in life. I saved $800 a year on car insurance alone not to mention what we saved on my home owners insurance. Buy GEICO! Hello Sarah! I'm your customer for life seriously girl you are amazing at what you do.
Buthaina A., Oct, 23 2022
Sarah gave me personalized attention, understood my needs, gave me informed advice, and saved me a lot of money. Sarah saved me $200/month on home insurance and at least $40/mo on auto insurance relative to my Nationwide insurance. I am hoping to move my other properties to Sarah's attention.