Need help with an existing policy?
Contact My Team
About Joe
Joe Kader is an agent with Goosehead Insurance located in Spring,  TX. Joe  joined Goosehead because of his unwavering commitment to take care of his clients. Using cutting edge technology to shop with dozens of "A" rated insurance companies in just a few short minutes, he is able to find the right coverage at a competitive price. He takes the time to review all of the options and customizes a policy based on the unique risks and desires of each client. After finalizing an option, Joe is backed by a service team that has the highest client loyalty rating in the industry. Request a quote from Joe and you will quickly understand why Goosehead is one of the fastest growing distributors of home and auto insurance in the United States.
States Licensed In: TX
Connect
1401 Lake Plaza Drive, Suite S3
Spring, TX 77389

Languages spoken:
English
Hours:


Download contact info

Follow me
We've got you covered,
and then some.
Homeowners Insurance >
Auto Insurance >
Flood Insurance >
Renters Insurance >
Condo Insurance >
Landlord Insurance >
Motorcycle Insurance >
Boat Insurance >
RV Insurance >
Life Insurance >
You've got the best of the best.
Meet the team.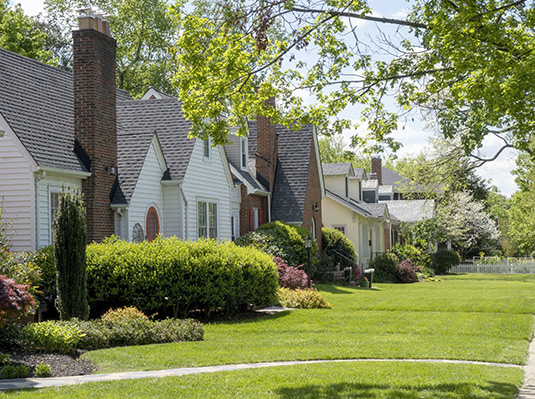 HOMEOWNER INSURANCE
Homeowners Insurance 101
After looking at dozens of houses you found a property you love. You've managed to come up with a down payment, get approved by a lender, and started wrapping your knick knacks in newspaper. Now you need to find a homeowners insurance policy that meets your needs, but how do you know if a policy is the right one for you?
Recent Reviews
Karen W., Sep, 25 2023
Bryce spent the time to go above and beyond explaining everything in detail. Very knowledgeable and very professional. I will definitely recommend and refer Bryce to my friends and colleagues
Max H., Sep, 22 2023
Cost and customer service
Troy C., Sep, 22 2023
Jordan was extremely responsive and went above and beyond any of my expectations.
Brian P., Sep, 21 2023
Kade was very thorough and knowledgeable about the policy he was explaining to me. He explained it in a way that was easy to understand and ensured I grasped everything before moving on and completing the call.
Nicholas C., Sep, 20 2023
Zaid was very helpful and was easy to work with. I feel great about the deal we got on our insurance
Yesenia M., Sep, 16 2023
Dana was extremely knowledgeable, well communicated, and gave great insights!
Amy S., Sep, 15 2023
Prompt and courteous service. Every aspect explained in great detail. All questions answered and great suggestions made regarding coverage.
Jake B., Sep, 14 2023
Great communication
Dia T., Sep, 11 2023
Great service and quick follow-up.
Michael A., Sep, 10 2023
Exceptional service and saved us a lot of money!
Hannah J., Sep, 09 2023
Dana is great! Service was quick and easy!
Matthew P., Sep, 08 2023
Anna was very thorough and patient. She took the time to research my needs and look at multiple insurance options and even repeated this with more than one insurance carrier.
Juanita E., Sep, 07 2023
The Auto and home insurance was explained in a very clear , detail and understandable manner and Dana made sure I understood everything and if additional questions or information was needed . I also got amazing rates on both policies. Thank you Dana
Albraham N., Sep, 02 2023
Keith Bryant was great. He listened to what I asked and said plus he really seemed to want to help me get the best coverage for us.
Stephanie S., Sep, 01 2023
He was extremely helpful and communicative to me on my options.
Heath C., Sep, 01 2023
I was walked through everything. yes it does take awhile staying on the phone for the whole process but at least when i was done i knew exactly what i was getting and not getting and had the options
Trena F., Aug, 31 2023
Bryce provided information on coverage quickly and accurately. Great customer service!
Stephanie H., Aug, 25 2023
I had an amazing experience with Goosehead Insurance. Jordan was outstanding and helped me find everything I was looking for and at the best price. Very pleased with the service I received from this business. Jordan went above and beyond to help me find the perfect plan.
Walter R., Aug, 24 2023
Save money and customer service
Carmen T., Aug, 23 2023
Zoila was very pleasant and answered all my questions.
Joseph G., Aug, 22 2023
Zaid was professional and responded immediately to any questions we had.
Susan M., Aug, 22 2023
He was very professional. Gave me all the information. Answered all my questions.
Deedra H., Aug, 22 2023
The folks at Goosehead have always treated us right and taken care of us. Jonathan was a great asset for us and got us a great rate on auto insurance.
Shannon A., Aug, 15 2023
Stephen Skomp is the reason for such a high score. He made the entire process less daunting and overwhelming than it could have been. He is very knowledgeable and assisted me through a situation that literally had me on the verge of tears. My previous insurance company refused to cover a new house my husband and I were buying even though I had been a customer for over 30 years. He not only got me new home insurance but better rates for my cars as well. My husband and I are completely satisfied with the superior level of customer advocacy Stephen provided. I will absolutely give out his name to family and friends.
Courtlynn J., Aug, 14 2023
Kade was very helpful and got me a much lower rate than what I had been offered before.
Suzann M., Aug, 13 2023
Very efficient and professional, answered questions quickly. Was a pleasure working with Darlene.
Reynaldo S., Aug, 11 2023
Darlene's professionalism and communication skills!
Marion R., Aug, 11 2023
NA
Jestine J., Aug, 11 2023
Your representatives was knowledgeable about is craft. Easy to communicate with overall pleasant tone
Elena B., Aug, 10 2023
Wonderful service
Jack D., Aug, 09 2023
Great service
Andrew R., Aug, 04 2023
Bryce Reeves was extremely professional, meticulous, and knowledgeable. I received 4 quotes before deciding to move forward with Bryce and it was not because of price. Goosehead's quote came in higher than 2 competitors but I trusted Bryce had my best interest at heart and would recommend anyone buying a house to contact Bryce for home insurance. 10/10 for Bryce.
Michael C., Jul, 29 2023
Jonathan worked hard to find the best deal for me. Very happy with the results. Great guy too!! Thanks Jonathan!!
Nathan S., Jul, 29 2023
Jonathan was extremely kind and helpful
Oliver S., Jul, 28 2023
Very courteous and helpful
Judy G., Jul, 26 2023
KENZIE HOFFACKER!!!!
Ethan T., Jul, 26 2023
I am just signing up. I will need to see how things go in the future before I could recommend.
Philip G., Jul, 26 2023
Very helpful
Tessa M., Jul, 24 2023
Jonathan provided great customer service
Elizabeth R., Jul, 24 2023
Kade was knowledgeable about the insurance and gave us a quote in a timely manner.
Kade R., Jul, 23 2023
He did amazing
Deborah H., Jul, 23 2023
Great service! We are transitioning from another insurance company.
Kristi H., Jul, 23 2023
Bryce was helpful and kind. Explained everything up front. I appreciate that level of service
Meagan S., Jul, 23 2023
Jonathan rules
David R., Jul, 21 2023
He lowered my car insurance by 1200 a year. I have been with the same company for many years and they did not try to lower my costs. 1200 extra savings helps me to pay for my daughters college. Thanks!
Ashley S., Jul, 21 2023
My agent Dana was awesome and really appreciated her working with me to find the best rate.
Austin P., Jul, 12 2023
Dana was awesome, extremely helpful with both home and auto insurance. She walked through everything and ended up helping get me great coverage at great prices. My auto insurance premium will be 50% of what I'm paying now with more coverage. Nothing but positives to say.
Justin M., Jul, 06 2023
Keith was great! His connection and understanding made for a great experience. He was not forceful into anyservice and made sure we went with what I wanted.
John P., Jul, 03 2023
Bryce was very friendly and helpful during the phone call to set up our mortgage insurance
Arlen A., Jul, 02 2023
Prompt return of phone calls, excellent knowledge of insurance options, excellent follow up, and great closing of the transaction. Stephen does everything he said he would and even more.
Diana M., Jun, 30 2023
Darlene was knowledgeable and helpful in finding the best price/coverage in home and auto insurance.
David S., Jun, 27 2023
Keith did an excellent job of explaining the coverages and differences between Texas and our current state of residency, Colorado
Tracy C., Jun, 26 2023
Darlene was prompt in getting me a quote and quick to answer questions and follow up.
Jared A., Jun, 26 2023
Joe Kader rocks.
Susan T., Jun, 24 2023
The agent went above and beyond to help me in my very difficult circumstances as a single mom.
Richard H., Jun, 23 2023
Dana was extremely helpful, friendly and courteous. Explained coverage options well and answered questions.
Kody S., Jun, 22 2023
Bryce is awesome to work with! My wife and I are throughly impressed with how easy he is to work with!
Arturo G., Jun, 20 2023
Buen servicio
Matthew A., Jun, 20 2023
Very Friendly and responsive. Very informative and easy to work with! We really appreciate his ability to shop the best deals and save money for us. THANK YOU Bryce!
Scott M., Jun, 19 2023
Lots of time and explanations provided in my detailed questions
Kristy C., Jun, 18 2023
Bryce was so helpful and really listened to what we needed and wanted and didn't stop searching until everything was right
Marcella L., Jun, 16 2023
Excellent
Carlos M., Jun, 15 2023
Professional and kindness
Andrew K., Jun, 13 2023
Zaid was extremely helpful.
Tag M., Jun, 10 2023
Dana had excellent communication and explained everything great.
Dana N., Jun, 09 2023
Joe Kader was extremely knowledgeable, helpful, and very pleasant to work with. As I live far from Texas it was a joy to find someone as helpful as he was to assist me in obtaining the best coverage available.
Staci T., Jun, 09 2023
Great service!
Mark C., Jun, 04 2023
Responsive, explained well and wasn't pushy. Seemed very knowledgeable
Rebecca J., Jun, 02 2023
Joe Kader is excellent.
Jose M., Jun, 01 2023
Zoila es una persona espectacular, nos ayudo en todo y nos aclaro todas nuestras dudas.
Robert W., Jun, 01 2023
Dana checked in on me to ensure the process was going smooth while we were making decisions. She was not pushy and never over contacted me. I would recommend her to anyone.
Melissa M., Jun, 01 2023
They were very helpful and gave me a quote quickly. I am happy with the price and will continue to work with them.
Jeremy S., May, 30 2023
Mr. Reeves was very professional and laid out a well thought out plan for my insurance needs. I would recommend him to anyone looking for quality service.
Doyle D., May, 30 2023
Prompt replies, honest answers!
Scott A., May, 30 2023
fast and efficient communication
Jackie L., May, 10 2023
Darlene Salazar was helpful and informative, got me a good bundle deal and was easy to communicate with. I was panicking about getting things together for a mortgage but she got this done quickly and efficiently.
Alexander R., May, 09 2023
She was very helpful and responsive. I have already referred her to a colleague. Thanks Dana!
Juda H., May, 07 2023
Better coverage for my money
Steven W., May, 06 2023
Professional, personable,knowlegable, and Joe's willingness to answer al my questions.
Jeremy T., May, 05 2023
Bryce was extremely helpful in finding policies similar to what I had and was proposed by my carrier. He was informative of the policies, coverage, and was confident in making sure I was adequately covered, and not over covered.
Whitney G., May, 04 2023
Immediate responses to my request and any follow up questions. Very attentive and informative. I feel like I got everything I needed with the help of my representative. Thank you!
Gamalier V., May, 03 2023
Dana was very swift in getting back with me if I had a question. She's also very knowledgeable and broke everything down for me. Dana made the entire experience easy.
Robin W., Apr, 30 2023
I had a insurance company for 20 years and felt like they were not watching my back which turned out to be true, Dana listened to what I needed and wanted and she came through for me..
Yousif O., Apr, 27 2023
he was incredible straight to the point and got exactly what i NEED
Rebecca C., Apr, 26 2023
I felt like I experienced good service and communication throughout the process.
Judy H., Apr, 23 2023
Jordan was very helpful and lowered my insurance payment
Jacob J., Apr, 22 2023
Fast quote and he explained everything very clear.
Eric H., Apr, 21 2023
Zaid Hussein gave us excellent service. He was a very good communicator, listing to our insurance needs and following through on his tasks. We were very pleased and are looking forward to working with him for the foreseeable future.
Jordan P., Apr, 21 2023
This was the best service that I have ever had
Steven N., Apr, 20 2023
Zaid Hussein was helpful during the quoting process. He listened to my concerns and objectives to provide the best coverage at a great rate.
Linda H., Apr, 19 2023
Jodi was knowledgeable, prompt, and easy to work with.
Christopher K., Apr, 18 2023
Service was great. Stood above the rest. If progressive was able to provide a substantial discount for our combo auto, renters, etc with this HO insurance it probably would have beat the GH quote. But they were not writing in this area at the time, so Bryce's communication and support was the clear choice
Elizabeth C., Apr, 18 2023
Dana was very thorough and took the time to go over everything. She is knowledgeable and very polite.
Stephen E., Apr, 17 2023
Jordan Powell did a great job finding me cheaper rates and explaining everything to me! He was prompt with responses, honest and up front.
Benjamin E., Apr, 15 2023
Good and informational customer service.
Anna L., Apr, 14 2023
Bryce was very helpful, didn't miss any detail, fast response Worked after 8 pm to attend to us Without feeling rushed Me and my husband feel very happy with Bryce/Goosehead
Ian R., Apr, 13 2023
Zaid is awesome!! I was with my last agent for 22 years, and never planned to change until Daniel Langham at Academy referred me to Zaid. I'm looking forward to working with yall!!
Mohammad U., Apr, 11 2023
Jodie was great at explaining everything and managing all our requests and expectations.
Sarah D., Apr, 11 2023
Listened to our concerns, provided information and compared quotes to others.
Nathan D., Apr, 11 2023
Patient, comparable and willing to listen.
Katherine M., Apr, 08 2023
Dana was so good at communicating and being flexible with my schedule. She was also very thorough in her explanation of what was covered and what wasn't.
Jesse B., Apr, 07 2023
Honestly
Francisco J., Apr, 06 2023
Bryce was awesome at answering all our questions and giving us the best deal.
Kayla G., Apr, 05 2023
Keith was very helpful and informative.
Erik M., Mar, 30 2023
Keith always gives top notch service
Matthew A., Mar, 25 2023
Everything was extremely helpful however for the total price I probably could have spent more searching for myself than pay over $1000 for the service
Roberta G., Mar, 24 2023
Joe kader was professional, energetic and took care of my insurance policy quickly. I will keep referring him to family and friends.
Andrew L., Mar, 23 2023
Bryce was friendly and knowledgeable.
Maria R., Mar, 22 2023
Bryce Reeves did an outstanding job in finding the best homeowner and auto policy options for me! Many thanks, Bryce!
Joshua H., Mar, 18 2023
Stephen was thorough, knowledgeable, and extremely helpful throughout the process. He was a pleasure to do business with.
Archibald B., Mar, 18 2023
Bryce was excellent to work with and helped me find excellent coverage not just for my house, but also better coverage for my car.
Howard M., Mar, 18 2023
Professional
Zachary T., Mar, 17 2023
Darlene was very nice, helpful and professional. We are very pleased. She helped Mr. Jose and he referred her to us. We will be sure to refer to friends and more family.
Erlis L., Mar, 15 2023
For the price, the ease, the speed and for the excellent service.
Angela L., Mar, 14 2023
I appreciate the willingness to do everything they can to help us!
Patrick L., Mar, 14 2023
I appreciate the willing to do everything they can to help us!
Allison W., Mar, 13 2023
Kind, helpful, willing to explain and answer questions. Very upfront!
Virginia W., Mar, 10 2023
Great rates, excellent service! Joe Kader was friendly and knowledgeable.
Hannah A., Mar, 10 2023
Zaid Hussein did an amazing job and made this entire process seamless!
Simone F., Mar, 09 2023
Dana did a great job in explaining to me how she built my proposal and provided me all the elements to clearly understand what coverages were included and the rationale behind tuning them.
Skip J., Mar, 09 2023
Dana got back to me incredibly quick and was able to find prices and benefits that beat all of the shopping numbers I'd seen. Dana was super professional and showed me that her customers come first.
Amber N., Mar, 07 2023
Fast and friendly service.
Tobin W., Mar, 07 2023
rapid response and good product
Ryane O., Mar, 07 2023
Zaid was great! Super quick and very straight forward
Dolly J., Mar, 06 2023
Keith was outstanding
Pablo N., Mar, 06 2023
She was patient and explained every detail to me of which I properly understood.
Karan B., Mar, 06 2023
Bryce was very friendly , knowledgeable, and on point with the pricing
Christine F., Mar, 05 2023
Quick response, reasonable quote
Caleb H., Mar, 03 2023
Keith listened and gave us multiple options. He took the time to find the best for us!
Timothy D., Mar, 02 2023
He did a great job and made the whole process quick and easy
Natalie B., Mar, 02 2023
Communication was easy and effective. I sent her everything she did the work and sent back what she could do the best. Then she worked to tweak the other issues. Made sure I understood how everything works and also educated how we were underinsured on our homeowners. Great to work with!
Brandi A., Feb, 27 2023
n/a
Kayla C., Feb, 25 2023
I received excellent service, they gave me quotes in a timely manner, and communicated with my mortgage company, I felt like I was in very good hands and stress free throughout this whole process.
Gary C., Feb, 24 2023
Joe was awesome! Great service, great communication. Glad we were able to get together.
Justin G., Feb, 23 2023
Zaid was knowledgeable, polite, and helpful.
Wilber C., Feb, 22 2023
He was great
Aaron G., Feb, 20 2023
Fast and excellent service.
Heather M., Feb, 20 2023
Joe was amazing!!
Michael M., Feb, 18 2023
Timely service provided, competitive pricing, friendliness of rep
Adolfo J., Feb, 18 2023
Very professional, mot only did he answer all my questions,but he clarified with words I could understand. Most of all, he didn't push me in any direction (no pressure) and that made me feel comfortable enough to open up and ask questions
Sharon H., Feb, 16 2023
Joe Kader was very knowledgeable about the needs that we had with the home purchase on the Texas coastline. Worked well with us and our mortgage company.
Jessica S., Feb, 14 2023
Working with Jodie was awesome.
Sheldon P., Feb, 11 2023
Darlene handled all my issues quickly and knowledgeably. I hope Mercury and their insurance perform as well as she has
Tamika H., Feb, 10 2023
Kate was so friendly from the start and she worked hard to get us the best deal. She was great with communicating and very attentive.
Andrea T., Feb, 04 2023
Darlene was very pleasant to work with. She was thorough and persistent.
Alina M., Feb, 02 2023
Darlene answered all my questions and was very helpful!
Adetutu B., Feb, 01 2023
Great service! 👍🏾 Able to actually get me very good rates for my Home and Auto insurance bundle plus getting my dwelling coverage down for both TWIA and Home insurance. I would highly recommend Kate Nathan, my agent ☺️
Nathaniel Q., Feb, 01 2023
Krysta worked very hard to find me coverage that was both in my budget and protected me the best.
Sharon M., Jan, 31 2023
Immediate response, Great explanations, very professional
Vassiliy L., Jan, 30 2023
I was pleased with service and transparency of the process.
Diana F., Jan, 27 2023
I had a wonderful experience with Darlene Salazar and helped me get my condo insured!
Douglas E., Jan, 26 2023
Professional and cost savings
Jeremy L., Jan, 25 2023
Customer service
Hugo L., Jan, 21 2023
great price and excellent customer service
Caroline O., Jan, 21 2023
Sarah was just excellent
Monica D., Jan, 21 2023
Darlene helped to remedy my previous distaste for Goosehead. I had a horrible experience with a Goosehead agent years ago and Darlene was able to help me feel at ease. She worked quickly, helped meet me where I needed to be financially and was pleasant the entire time. She is definitely an asset!
Clara A., Jan, 20 2023
Stephen was very helpful in finding us reasonable insurance policies for auto and home. He explained everything clearly, and always available for questions. He represented Goosehead insurance very well.
Donavan A., Jan, 20 2023
Easy to understand the terms. Saved me a lot of money!
Roel V., Jan, 19 2023
Polite, outgoing, and was very confident that she would get the best deal for me(and she did). Great communication and easy to talk to.
Brandon S., Jan, 11 2023
Bryce was super easy going and enjoyable to work with. He always reached out to me to make sure I didn't need anything else from him while in the process. He explained everything thoroughly and made sure I understood what the coverages were. An overall 5 star experience.
Jose L., Jan, 07 2023
Better coverage cheaper to.
Mariana G., Jan, 02 2023
Por la excelente atención que recibí de la persona que me atendió, siempre se preocupo por qué yo tuviera la mejor cobertura.
Jorge L., Dec, 28 2022
Zaid was very helpful
Alazhar H., Dec, 26 2022
Patience, professionalism, and competence.
Rozanna D., Dec, 23 2022
Dana's great!
Shelby R., Dec, 19 2022
Bryce was very thorough in going through everything. Was able to help me save money. Was such an easy process.
John C., Dec, 18 2022
Zaid was very helpful and informative with the process and just great to talk with hope to do business with him again. Made the process smooth easy and stress free.
Ellen F., Dec, 17 2022
he really spent the time to make sure e understood everything
Douglas F., Dec, 16 2022
previous bad experience
Julio C., Dec, 16 2022
Customer satisfaction.
Adam H., Dec, 15 2022
Great customer service
Ivette S., Dec, 15 2022
Keith was very helpful and respectful of the time limit I had to chat. He also explained the policy in detail and answered any questions I had.
Keith N., Dec, 15 2022
Great information answered all my questiions
Daena J., Dec, 14 2022
Excellent customer service
Adrian E., Dec, 09 2022
Jodie was extremely helpful and answered any questions we had. She was also very thorough and guided us through the whole insurance process.
Payton W., Dec, 08 2022
Amazing customer service and communication
Jonathan O., Dec, 03 2022
Politely answered all my questions and was very thorough explaining everything related to the policy.
Bettina G., Dec, 02 2022
How personable it was and transparency
William M., Dec, 02 2022
Service was good and helped lower premiums.
Stevie E., Dec, 02 2022
Jodie explained every part of the policy very clearly and made me feel as if I could come to her at anytime for help which was comforting.
Sheree S., Dec, 01 2022
Keith was awesome helped me get home insurance on my new home, and sent the paper work to the lender him self all I had to do was answer some questions and esign some docs, he also tripled my auto coverage and almost cut the price I was paying in half! Thank you Keith
Lilian A., Dec, 01 2022
Excellent service by Sarah
Steven B., Nov, 27 2022
My insurance broker Bryce Reeves provided me with excellent customer service!
Firas A., Nov, 22 2022
Everything was smooth
Janett R., Nov, 17 2022
Sarah Villalobos understood and explained everything in a home insurance with ease. She helped my family SAVE over $2,000 a year by switching to Goosehead. Sarah has helped us save a lot of money while providing the best home insurance policy for us. She will definitely be referred to all my family and friends!
Nancy J., Nov, 17 2022
He was very professional and explained and answered all my questions. Also very patient.
Dana P., Nov, 16 2022
Cecil is very professional and prompt. He made getting new home insurance quick and easy.
Patricia B., Nov, 15 2022
I was impressed with the care and help we received from Jessie. Jessie seems to be a truthful and honest person which is very important to me. I hope i can find some more clients to send to him.
Ilsa O., Nov, 11 2022
Great Customer Service
Ana M., Nov, 10 2022
Dana Foe was helpful every step of the process.
Marcos S., Nov, 10 2022
Jodie Johnson
Moises C., Nov, 10 2022
Excellent service
Stephanie B., Nov, 07 2022
Great customer service!
Sherell D., Oct, 29 2022
Keith is phenomenal. Patient and explained everything clearly. Has goal was to make sure I received the best.
Gary S., Oct, 29 2022
Keith was awesome great communication and customer service.
Denise W., Oct, 27 2022
Helpful, Polite, Quick response time & Willingness to help.
Hilda V., Oct, 26 2022
The great service received from Keith.
Andrew G., Oct, 26 2022
Great service and quick and easy turnaround
Patricia E., Oct, 25 2022
Zaid was personable and professional and managed to save me a significant amount of money.
Gerald G., Oct, 25 2022
Pleasant helpful she didn't get aggravated with me for asking so many questions
Danika W., Oct, 24 2022
Excellent customer service and very efficient and resourceful.