Need help with an existing policy?
Contact My Team
About Ashley
Ashley Dolan is an agent with Goosehead Insurance located in The Woodlands, TX. Ashley joined Goosehead because of her unwavering commitment to take care of her clients. Using cutting edge technology to shop with dozens of "A" rated insurance companies in just a few short minutes, she is able to find the right coverage at a competitive price. She takes the time to review all of the options and customizes a policy based on the unique risks and desires of each client. After finalizing an option, Ashley is backed by a service team that has the highest client loyalty rating in the industry. Request a quote from Ashley and you will quickly understand why Goosehead is one of the fastest growing distributors of home and auto insurance in the United States.
States Licensed In: LA, TX, CO
Connect
25511 Budde Road, Suite 3403- B
The Woodlands, TX 77380

Languages spoken:
English
Hours:


Download contact info

Follow me
We've got you covered,
and then some.
Homeowners Insurance >
Auto Insurance >
Flood Insurance >
Renters Insurance >
Condo Insurance >
Landlord Insurance >
Motorcycle Insurance >
Boat Insurance >
RV Insurance >
Life Insurance >
You've got the best of the best.
Meet the team.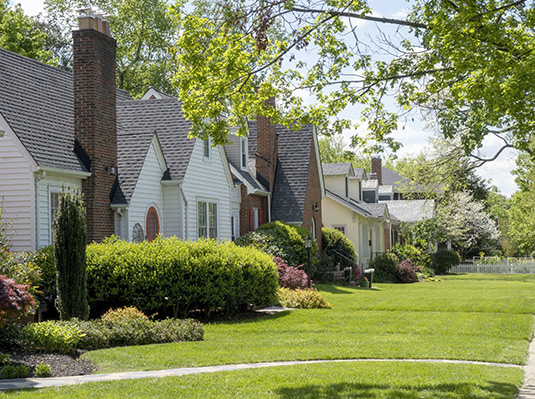 HOMEOWNER INSURANCE
Homeowners Insurance 101
After looking at dozens of houses you found a property you love. You've managed to come up with a down payment, get approved by a lender, and started wrapping your knick knacks in newspaper. Now you need to find a homeowners insurance policy that meets your needs, but how do you know if a policy is the right one for you?
Recent Reviews
Denise J., Sep, 21 2023
Ashley Dolan was more than helpful. Alyssa as well.
Lori B., Sep, 13 2023
Alyssa was so awesome to work with! Great customer service, very knowledgeable, and was able to save us money!
Rhonda B., Sep, 07 2023
Great help
Son L., Sep, 01 2023
Cooper is very nice and did a great job
Cindy L., Sep, 01 2023
Cooper is a sweet heart. Has no problem helping at all and does his absolute best to get things done efficiently.
Michael T., Aug, 25 2023
Attention to my needs
Barry F., Aug, 20 2023
Kyle was very helpful and he treated me like a customer and not a dumb ass !!
Jessica S., Aug, 18 2023
Very helpful!!!
Lynn H., Aug, 17 2023
Good communication
Amy V., Aug, 13 2023
Cooper was easy to work with, answered all of my questions and saved me money!!!!
Janet R., Aug, 05 2023
Ashley listened to each of my concerns and provided valid answers and feedback. The premiums are reasonable and everything that I needed was available in this policy with Ashley. Her explanations were easy to understand.
Matthew T., Aug, 05 2023
Very knowledgeable, and was very easy to work with
Wesley S., Aug, 04 2023
Agent Kyle will bend over backwards and be patient and try to make a deal work for me and help me realize some other competition was actually trying to scam me and saved me from loosing money. Best customer service I've ever dealt with this man deserves a raise !
Ethan D., Aug, 01 2023
Had a great overall experience with Goosehead and working with Kyle.
Kelli C., Jul, 30 2023
Rates and professionalism
Andrea S., Jul, 25 2023
The entire process was made simple and easy to understand.
Tyson R., Jul, 24 2023
Cooper McCarley was helpful and responsive.
Dani C., Jul, 24 2023
Kyle was great!
Jessie L., Jul, 22 2023
Responded fast and answered all my questions
Stephanie M., Jul, 21 2023
Great service and great offers provided by Roger. Explained every thing very well and awnsered all my questions. Thanks!
Adimir A., Jul, 15 2023
He answered all the questions about our necessity
John S., Jul, 06 2023
Alyssa was knowledgeable and kind.
Hannah B., Jul, 01 2023
Tyler Price was so kind, not pushy and helped me find a better premium than anyone I've talked to. 5 stars for this guy!!
Brian W., Jun, 29 2023
Tyler was very easy to work with and explained everything that was going on during the process.
Matthew W., Jun, 27 2023
She was very informative and helped me with my options and rates
Francisco P., Jun, 27 2023
Cooper was available and was patient enough to go over various options with me.
Barbara H., Jun, 22 2023
Greatest fastest customer service I've experienced in a long time! Thanks to Kyle, I got my home and auto insurance switched in less than 2 days and the savings were awesome! I've already passed the information to my family and hope to have them work with Kyle!
Elliot J., Jun, 20 2023
Smitty
Suzanne H., Jun, 12 2023
Very informative and kind
John G., Jun, 07 2023
Pleasant, friendly service that gave me the best options for insurance coverage at much less expense than my previous policies.
Janet C., Jun, 02 2023
Kyle had answers to all my questions and provided additional quotes to help make a correct decision regarding my insurance needs.
Philip B., Jun, 02 2023
Kyle is great, knowledgeable, and efficient!
Charles K., Jun, 01 2023
Very nice and well informed
Evan B., Jun, 01 2023
Kyle dropped what he was doing on a Friday afternoon with little to no notice and got my insurance in place. I was very impressed with the price of the policy and his professionalism and responsiveness!
Royce B., May, 31 2023
Great service and prices
Melissa M., May, 30 2023
Superb service, especially in my communications with Tyler.
Matthew A., May, 13 2023
Friendliness and savings
Hunter C., May, 10 2023
Kyle was a pleasure to work with. He has previously assisted me with a few policies and has always been very efficient with his job and provided excellent customer service. I would strongly recommend Kyle to anyone, as I have never received such excellent customer service from any other firm.
Lynn S., May, 04 2023
Kyle was very professional and quick to get me the answers I was looking for.
Bethany M., May, 04 2023
Quick response from agent, friendliness of agent and how easy he was to work with, positive results- he was easily able to save me a boatload of money on my car insurance and quoted me a very good rate for a home I'm potentially purchasing soon.
James C., May, 02 2023
Cannon was extremely responsive in getting the quote and in answering our questions.
Jessica V., Apr, 22 2023
Very quick and efficient.
David K., Apr, 22 2023
Excellent customer service and choices clearly explained.
Ronda N., Apr, 19 2023
I only just signed up for the insurance. Ashley was very nice and very patient with me but I guess I'll need more time to see how it goes.
Bertha O., Apr, 14 2023
Cannon was very attentive and made sure i got the best deal !
Kirk W., Apr, 13 2023
Ashley gave a very thorough explanation of the insurance plans and I was happy with the price.
Ryan S., Apr, 06 2023
Attentiveness
Misty J., Apr, 06 2023
Great customer service and very knowledgeable.
Madilynn M., Apr, 01 2023
fast and easy (-:
Marcus L., Mar, 31 2023
GREAT SERVICE
Dung S., Mar, 31 2023
I love Cooper. He's so sweet. Also my rates went down which is great too.
Jarod W., Mar, 30 2023
I recently had the pleasure of working with Kyle at Goosehead Insurance, and I have to say, he exceeded all my expectations. Kyle is a true professional who is knowledgeable, responsive, and truly cares about his clients. From the very beginning, Kyle made the insurance process seamless and stress-free. He took the time to understand my needs and provided me with several options that best suited my needs and budget. Kyle was patient and answered all of my questions with great detail and expertise, and he never once made me feel rushed or pressured. What impressed me the most about Kyle was his level of customer service. He followed up with me regularly to ensure that everything was going smoothly, and he even went above and beyond to help me with a claim when I needed it. His attention to detail and commitment to excellence are truly unmatched, and I am so grateful to have had him on my side. Overall, I highly recommend Kyle and Goosehead Insurance to anyone who is looking for exceptional insurance service. Kyle is an absolute gem, and I am confident that anyone who works with him will be as impressed as I am. Thank you, Kyle, for all your help!
Eduardo I., Mar, 27 2023
Very professional and she explained my policy to me.
Ronald W., Mar, 26 2023
Kyle was easy to work with very responsive and was able to quote me some very good rates.
Laura R., Mar, 25 2023
Kyle was very attentive to our needs and saved us over half on our car insurance.
Lydia R., Mar, 22 2023
Excellent customer service
Evelyn F., Mar, 19 2023
Her personality over the phone is so pleasant and compassionate. Took her time to explain the policy to the level I can understand and answered my questions without making me feel less of myself. I felt confident I was in good hands. Not just a number.
Kassi B., Mar, 16 2023
Our insurance agent cannon helped us so much at getting the best rate and saved me tons of money! He made everything so easy!
Nicole A., Mar, 09 2023
Great customer service, thorough.
Stephanie H., Mar, 08 2023
Ashley, was very welcoming and did not overwhelm me with tons of insurance information. I am a first time home buyer and all the information can be overwhelming. She explained everything in detail and answered all my questions.
Patricia M., Mar, 03 2023
Kyle Smitherman did an outstanding job.
Shirley S., Feb, 28 2023
Very helpful, made sure I had the best quote that fit my home and vehicle insurance, also just refer my daughter Shawna to this company also my daughter Dede Murray told me about your insurance how helpful and the quotes or wonderful...
Cannon B., Feb, 23 2023
Perfect process
Michael P., Feb, 22 2023
Cannon Bullock saved us around 600.00 , Thanks!!
Elsa G., Feb, 21 2023
Very helpful and he took the time to explain and answer my questions.
Manuel C., Feb, 17 2023
The personal attentive service and feedback that I received from Austen Reeves. He walked me through both the Home and Auto Policies ensuring that I understood all the elements of the documents. I was very pleased with his professionalism and demeanor. Austen is an OUTSTANDING ASSET to your company. Please keep him around....
Robert O., Feb, 17 2023
Great service and a lot of hard work to work up rates
Yana O., Feb, 17 2023
great service
BRIAN K., Feb, 16 2023
Selection and rates.
MADELINE J., Feb, 14 2023
Justin was great, very informative:)
ROBERT J., Feb, 14 2023
Justin was very knowledgeable,friendly. Explained everything to us and got us the best deal.
Wanda R., Feb, 10 2023
They worked hard to find the right coverage at a competitive price. Kyle, in particular, was very personable and knowledgeable making the experience very positive.
Khansau A., Feb, 10 2023
Austen provided great service and got us the best deal.
STEVEN W., Feb, 10 2023
I was impressed with Justin service extremely knowledgeable and I couldn't have asked for a better experience!
THERESA K., Feb, 08 2023
Justin explained each element of the policy to make sure I got what I needed and I felt confident I understood what I was getting.
Tanna R., Feb, 07 2023
Austen explained everything to me and my husband. He took time out of his weekend to send me quotes. Great customer service
Brian B., Feb, 05 2023
Answered the phone and followed up quickly.
Brian R., Feb, 04 2023
Kyle did an outstanding job and saved me a lot of money. A lot of this insurance info can be confusing at times but he was able to explain things very well for the common person to understand. Very honest and professional. I highly recommend you give Kyle Smitherman a call. If your in the market for insurance or looking to save a few bucks. Thanks Kyle.
JAMES C., Feb, 03 2023
Justin Younger was very professional and went above and beyond on my complex home and auto quote and sold me
Christina B., Feb, 02 2023
Proficiency
Darius A., Jan, 31 2023
Great service and integrity.
David W., Jan, 28 2023
Austen was knowledgeable about his products, easy to converse with and prompt with answers to questions either by phone, text or email. On top of that, he is a veteran and I have the utmost respect for those who served.
Ashley R., Jan, 27 2023
Austen worked hard to find the best options for us and you could tell he loves his job. The excitement he had to tell us how much he was saving us shows his personal investment in his job and doing it to his best ability.
BROOKE B., Jan, 19 2023
He was great and quick with the quote and the paperwork.
Damon M., Jan, 19 2023
Austen was extremely helpful and patient. Took the time to get to know me and my situation regarding my home purchase rather than throw a bunch of numbers at me and ask me to sign a contract.
William M., Jan, 17 2023
Kyle was very thorough and knowledgeable.
Maria N., Jan, 11 2023
Good staff response, good savings
Charles S., Jan, 11 2023
Exceptional service, very knowledgeable
Megan P., Jan, 07 2023
Did a great job researching for me the best policy and took extra time to explain all questions.
Dawn W., Dec, 30 2022
Very through, knowledgeable and courteous
Amber W., Dec, 25 2022
Kyle was very professional and helpful. He makes you feel like family.
St J., Dec, 21 2022
Alyssa was very informative and helpful. She explained everything to me in detail.
BRIAN K., Dec, 20 2022
Great personal service, very timely in work completed, and great coverages.
STEPHANIE O., Dec, 19 2022
My agent was very nice but the service fee is a little more than I expected it to be. The service overall was very satisfactory!
Gabriel D., Dec, 15 2022
Very detailed in explaining everything and saved me money
IRIS L., Dec, 15 2022
Informed and explained me every detail.
Duane H., Dec, 14 2022
knowledgeable agent
James M., Dec, 14 2022
Kyle Smitherman
Casie N., Dec, 14 2022
I was able to save over $4,000 a year on all my policies combined.
Sean N., Dec, 14 2022
I was able to save over $4,000 a year on all my policies combined.
Raed K., Dec, 06 2022
Excellent service from Austen Reaves - all got resolved within 1 hr. Fast, excellent quality, best prices. Highly recommended.
Jennifer R., Dec, 01 2022
Kyle provides excellent customer service, thorough knowledge and saved me lots of money annually! Thank you Kyle!!!
DAVID G., Dec, 01 2022
Justin took very good care of me on the phone and made the process very easy!
ALAN O., Nov, 30 2022
Justin Younger
Andrew A., Nov, 27 2022
Kyle Spitterman is the best insurance agent I've ever had.
Kelly M., Nov, 25 2022
Austen was great to work with!
Latika L., Nov, 21 2022
Austen very knowledgeable and fast. I am glad to get to know Austen and continue to grow our relationship.
Joseph P., Nov, 19 2022
Kyle embodied the epitome of great service. Will be back
Tiffany A., Nov, 18 2022
Ashley and Alyssa were very prompt and diligent through the entire process. And not to mention they helped me save money monthly on my car insurance.
Joshua M., Nov, 14 2022
Very happy with service but I don't talk about insurance very often.
Evan C., Nov, 12 2022
Austen
Leo A., Nov, 12 2022
We got all informations that we need
Eula K., Nov, 08 2022
He is the best I work with and he picks up the phone when you call. William S Johnson
Garret G., Nov, 04 2022
Very easy to work with, very professional, and an easy process.
Stephen A., Nov, 02 2022
I received courteous and professional service
Johnny A., Oct, 29 2022
She did not pick the insurance I needed, but found options that I could choose from
Antonio c., Oct, 28 2022
Tyler is very attentive and has answered all questions we have had.
VIRIDIANA O., Oct, 27 2022
For the good price's
Jill H., Oct, 18 2022
Quickness