Need help with an existing policy?
Contact My Team
About Molley
Molley Michel is an agent with Goosehead Insurance located in Willow Park, TX. Molley joined Goosehead because of her unwavering commitment to take care of her clients. Using cutting edge technology to shop with dozens of "A" rated insurance companies in just a few short minutes, she is able to find the right coverage at a competitive price. She takes the time to review all of the options and customizes a policy based on the unique risks and desires of each client. After finalizing an option, Molley is backed by a service team that has the highest client loyalty rating in the industry. Request a quote from Molley and you will quickly understand why Goosehead is one of the fastest growing distributors of home and auto insurance in the United States.
States Licensed In: TX
Connect
5177 Interstate 20 Frontage Rd
Willow Park, TX 76087

Languages spoken:
English
Hours:


Download contact info

Follow me
We've got you covered,
and then some.
Homeowners Insurance >
Auto Insurance >
Flood Insurance >
Renters Insurance >
Condo Insurance >
Landlord Insurance >
Motorcycle Insurance >
Boat Insurance >
RV Insurance >
Life Insurance >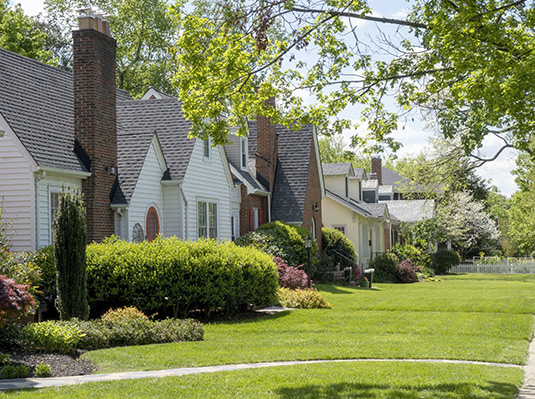 HOMEOWNER INSURANCE
Homeowners Insurance 101
After looking at dozens of houses you found a property you love. You've managed to come up with a down payment, get approved by a lender, and started wrapping your knick knacks in newspaper. Now you need to find a homeowners insurance policy that meets your needs, but how do you know if a policy is the right one for you?
Recent Reviews
Tim C., Sep, 27 2023
Molley was very personable, professional and quick in her responses.
Sara H., Sep, 17 2023
Great and fast service.
Leslie H., Sep, 03 2023
Molley was easy to work with and very responsive.
Chris S., Sep, 01 2023
Molley
Andrea D., Aug, 25 2023
To Molley - yes would absolutely refer. Goosehead made it harder than necessary to change from a prior agency owner who was substandard.
Christopher R., Aug, 22 2023
The quickness and proffesionalism of Molley. Made everything extremely easy!
Greg S., Aug, 21 2023
The process went well and MOLLEY was very helpful and new her insurance matters. I felt comfortable asking questions.
Amanda R., Aug, 18 2023
Communication was easy and efficient with competitive rates.
Michelle T., Aug, 17 2023
Very fast and saved me money.
Diana M., Aug, 17 2023
Efficient, responsive work done by Molley Michel.
Constance C., Aug, 14 2023
Molley is excellent and effective. Obvious interest in serving customers.
Sandy K., Aug, 12 2023
Molley was very friendly, helpful and responsive!
Scott V., Aug, 02 2023
Molley went above and beyond to get what we needed. Kind, diligent, straightforward.
Rebecca P., Jul, 31 2023
Molley really worked hard for me. She was professional and kind!
Nicole W., Jul, 30 2023
Molley was very easy to work with, and she was super fast in finding me what I needed.
Linda O., Jul, 26 2023
Molly is easy to talk to very helpful
Karen B., Jul, 21 2023
Super quick and easy process
Casey G., Jul, 21 2023
Molley Michel was amazing to work with.
Warren H., Jul, 20 2023
Molley is extremely knowledgeable, prompt and courteous. She listened to what I needed and found a policy with more coverage with a $500 savings. Molley Michel is the ABSOLUTE BEST!
John M., Jul, 13 2023
Great service, good coverage.
Stacie S., Jul, 11 2023
Molley is awesome. Very knowledgeable and very fast response.
Jahn J., Jul, 11 2023
Molly was extremely nice and very helpful. I got an approval quickly and affordable for my new home. I
Brook C., Jul, 09 2023
Excellent customer service! Very communicative and quick to respond to questions.
Guy T., Jul, 06 2023
Very quick and courteous service and yet Molley took the time to answer all of our questions in detail.
Staci S., Jun, 16 2023
Molley was a pleasure to work with. She was quick and efficient with providing me a new quote for my auto insurance, and was able to save me almost $500 a year!
David R., Jun, 15 2023
Molley Michel has been fantastic to work with. She was very prompt and courteous. Saved us a lot of money.
Jacquelyn R., Jun, 14 2023
She was responsive and very helpful
Corey M., Jun, 13 2023
Molley found me an auto policy that gave me more coverage for about same amount as I am currently paying. Thank you!
Joshua A., Jun, 06 2023
Best pricing on the policy I needed
Misty L., Jun, 05 2023
Molley is great!
Elizabeth G., Jun, 01 2023
Super simple process, saved me money and provided better coverage for my home. Molly responded quickly to all my questions and explained my new policies in detail
Amanda J., May, 30 2023
Molley Michel is awesome
Khoa T., May, 23 2023
Molley was awesome! Patient and quick to respond. Got me what I needed.
Sabrina K., May, 11 2023
My agent, Molly, was exact and precise in her details of insurance offerings. Customer service is so important to me. She takes care of her customers.
Bruce O., May, 04 2023
She was super helpful, kind, and responsive.
Vickie P., May, 02 2023
Molly was so nice and she even helped me after I was done with my insurance get in contact with the insurance company that I chose very sweet lady
Sandra M., May, 02 2023
Molley is a joy to speak with. No frills, just straight talk that I can understand. I'm not the brightest crayon in the box on understanding insurance. Molley made it easy.
Kaitlyn B., Apr, 25 2023
Molley was wonderful to deal with! She was informative, got back to us quickly, was professional while also being personable, and made us feel like we were an important client! I would recommend her specifically to my friends to work with!
Henry Z., Apr, 22 2023
Molly is and was AWESOME!!!!! Thanks to her my first time home purchase went a little smoother because she made the home insurance task a breeze!! Thank you Ms Molly
Mary L., Apr, 14 2023
Molley was very personable and professional. She is a shining star in the field
Elaine C., Apr, 11 2023
Well, Miss Molley was quite knowledgeable about what insurance company for us to choose, and in getting the paperwork and approvals done.
Vyron M., Apr, 11 2023
Molley was very helpful in helping select a carrier and in getting signed up.
Helen R., Apr, 04 2023
Molley was very easy to contact and knowledgeable, also very friendly.
Otis M., Apr, 01 2023
Molley! She was amazing and took care of me even with my last minute requirements. Customer Service at it's best.
David K., Mar, 30 2023
Molley was super easy to work with and understood my insurance needs.
Amy B., Mar, 24 2023
Molly was very responsive and helpful.
Amy L., Mar, 22 2023
Molley was effective and efficient. We saved money and did it all within 24 hours!
Audriana G., Mar, 20 2023
because
Kenneth M., Mar, 16 2023
Molly was amazing and so helpful!
Jeana T., Mar, 14 2023
Molly is great to work with. Very helpful, willing to answer any questions, reaches out and follows through. I would highly recommend her to anyone.
Kimberly A., Mar, 07 2023
Molley answered all my questions and offered her opinion when asked. She worked with me to save me money on my auto and homeowners insurance. I will definitely recommend her to friends and family.
Douglas B., Mar, 03 2023
Molly was super helpful and knowledgeable. I'm not sure exactly how to refer someone for a product I haven't used yet and have no previous experience with, so I am unsure at this point about referring to someone else.
Paul M., Feb, 28 2023
Because Molly is very patient and explained well
Karen S., Feb, 21 2023
Molley was very helpful and quick to get back with me and have everything set up! Best experience!
Amara G., Feb, 17 2023
Molley was amazing, customer service oriented and pleasant. She answered all my questions with due diligence and patience. Thank you, Molley!
Amber B., Feb, 14 2023
Molley was amazing to work with! She made things so easy and was so attentive
Cheryl S., Feb, 14 2023
Your agent, Molley, was very helpful and informative. I'm older and have trouble with computers and she was so very kind. I feel like I could call her anytime for help. By the way, my granddaughter has her home insurance with Goosehead.
Debra S., Feb, 13 2023
Molley handled everything professionally and quickly. We were very impressed.
Neal H., Feb, 13 2023
Molley has been extremely attentive and easy to work with. I will definitely recommend her to everyone that I can and continue to use her for all of my insurance needs.
Hillary D., Feb, 10 2023
Molley provided me with wonderful information while being professional yet friendly. I genuinely never felt like I have been supported like that with any questions I had by an insurance company.
Sharon W., Jan, 27 2023
Molley was professional, personable and quick to meet our car insurance needs
Janetta L., Jan, 25 2023
was satisfied
Courtney C., Jan, 23 2023
MOLLEY WAS AMAZING AND VERY ATTENTIVE TO WHAT I WAS NEEDING AND LOOKING FOR.
Kim F., Jan, 12 2023
Awesome service!
Steven F., Jan, 12 2023
Awesome service!
Sandra B., Jan, 11 2023
very comfortable to talk to Mollie and easy to change insurance.
Joseph R., Jan, 05 2023
Molley was great
Shaye A., Dec, 26 2022
Molley was wonderful to work with and she saved us a lot!
Mario D., Dec, 21 2022
Molley was very helpful.
Ronald K., Dec, 15 2022
Very responsive to the questions I had and I thought she was trying to help me as much as possible. Very much enjoyed talking and working with Molley.
Kim S., Dec, 15 2022
She was amazing and so helpful!!
Thomas C., Dec, 11 2022
Molley was very knowledgeable and helpful about which policy I need
John F., Dec, 10 2022
Speed, efficiency, responsiveness, attitude
Myra O., Dec, 07 2022
Millet was readily available, quick with responses to any questions and overall provided a great experience!
Michael N., Nov, 28 2022
I am a new custome with Goosehead (formerly with Farmers) thanks to Molley Michel. She has been a wonderful help in getting set up for closing in my new home. Even today I had some problems with Safeco setup she personally got us connected in a 3way conversation and helped walk me through the setup. THANK YOU, MOLLEY!
Karina J., Nov, 25 2022
Great help and very detailed
Manuel J., Nov, 23 2022
Great person helped and explained everything in detail
Julie P., Nov, 22 2022
Molley was extremely knowledgeable and helpful of our insurance needs.
Charles L., Nov, 19 2022
Very friendly and knowledgeable service! Awesome experience
Neal H., Nov, 18 2022
I was very pleased with the service that I received from Molley and Goosehead Insurance. Will definitely recommend and use again.
Karen C., Nov, 16 2022
Agent listened to what I want and provided the service to me at a much lower rate than I was currently paying for the same insurance. She was knowledgeable, has great customer service skills and was a pleasure to do business with. I would highly recommend her to family and friends.
Fredrick M., Nov, 12 2022
Quick, friendly customer service! Thank you for your help in securing our new insurance. Much appreciated.
James C., Nov, 11 2022
Molly is truly a blessing to work with. I don't know why we waited so long to switch!
Logan S., Nov, 11 2022
Ashleigh is excellent at her job
Bret L., Nov, 06 2022
superior assistance
Gregory A., Oct, 24 2022
customer service was amazing
Katee D., Oct, 23 2022
Ashleigh was so helpful, and she had found me a better alternative for my car insurance so fast.