Need help with an existing policy?
Contact My Team
About Jeremy
I was born and raised in the Shenandoah Valley and have studied in worked in Charlottesville for the majority of my adult life. Though I've been licensed in Insurance for well over a decade, I have previously worked in the automotive industry and in real estate/new homes construction. This background has given me a unique perspective as I've helped my clients get the RIGHT insurance for their situation, and with all the resource of being a truly independent broker, I'm able to find that coverage that the BEST price!
States Licensed In: VA, NC, DC, MD, WV
Connect
1738 Jefferson Highway
Fishersville, VA 22939

Languages spoken:
English
Hours:


Download contact info

Follow me
We've got you covered,
and then some.
Homeowners Insurance >
Auto Insurance >
Flood Insurance >
Renters Insurance >
Condo Insurance >
Landlord Insurance >
Motorcycle Insurance >
Boat Insurance >
RV Insurance >
Life Insurance >
You've got the best of the best.
Meet the team.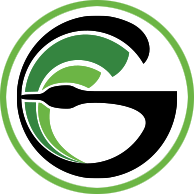 Isai Bradshaw
License #: 961278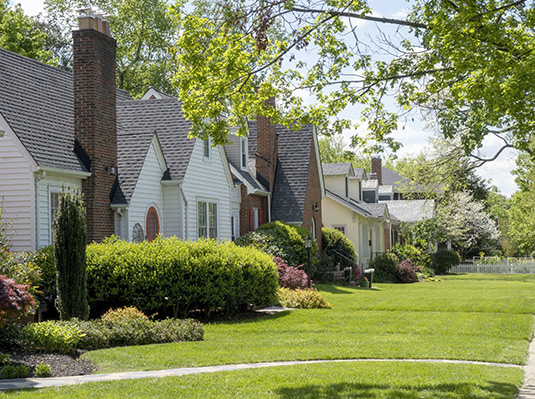 HOMEOWNER INSURANCE
Homeowners Insurance 101
After looking at dozens of houses you found a property you love. You've managed to come up with a down payment, get approved by a lender, and started wrapping your knick knacks in newspaper. Now you need to find a homeowners insurance policy that meets your needs, but how do you know if a policy is the right one for you?
Recent Reviews
Daniel S., Sep, 14 2023
Very friendly and knowledgeable
Chris M., Sep, 08 2023
Jeremy Rowevgoes above and beyond to help his customers.
Polly D., Aug, 31 2023
Jeremy Rowe does an excellent job! So glad to have him as our agent!
Donald W., Aug, 31 2023
My agent is the best 👌
BEN K., Aug, 23 2023
Isai was incredible. I will recommend anyone I know to him.
William H., Aug, 19 2023
Isai was pleasant to work with and t h e rates were reasonable
Jeffrey B., Aug, 17 2023
Very helpful. Explained options. Very professional.
Austin G., Aug, 14 2023
Thanks
Jason K., Aug, 13 2023
Jeremy was outstanding. He explained my options and the various aspects of the policy in detail. He communicated very well and worked around my busy schedule.
Grant M., Aug, 13 2023
Great rates, excellent communication.
Clara D., Aug, 10 2023
Jeremy was fantastic. He really took the time to find the best insurance packages for my home and auto. As a first time homeowner I was clueless and had so many questions, which Jeremy happily and patiently answered. He was willing to explain the policies thoroughly and made sure I understood all aspects of the coverage. I highly recommend Jeremy with Goosehead Insurance.
HEATHER J., Aug, 07 2023
Isai Bradshaw was amazing to work with, and he let the process work for itself. When we spoke, he was positive and helpful. When we scheduled a follow-up conversation, and I had missed it, he didn't blow up my phone. When I got back to him, he was cool with picking up where we left off. I'm recommending him to the next person who ask me about home insurance.
Alan J., Jul, 17 2023
Easy to work with
SHARON Y., Jul, 16 2023
Isai was great!
James H., Jul, 13 2023
Professional service
Alexander H., Jul, 13 2023
Professional conduct
Paul G., Jul, 06 2023
The agent I dealt with Jeremy Rowe was extremely helpful and easy to talk to.
Jeremiah L., Jul, 04 2023
Jeremy was thurough in helping me understand what all was being covered. And he made sure we got the best outcome for our situation!
Anthony S., Jun, 30 2023
Very personable and listened to concerns to fill insurance needs.
LEWIS R., Jun, 28 2023
Fast and friendly service, and great rates
Christopher B., Jun, 19 2023
Great service, found great rates.
Michael C., Jun, 18 2023
Professionalism, price, service!
Sharon D., Jun, 13 2023
He was amazing. Professional, fast and great customer service. I will recommend him to all, from now on.
James D., Jun, 08 2023
Jeremy was patient and accommodating with timing flexibility. Took the time to explain various policies and gave great recommendations.
Zachary S., Jun, 07 2023
Amazing service and great prices
Richard R., Jun, 07 2023
Prompt, knowledgeable, friendly. Got back to me fast!
Angel N., Jun, 01 2023
Great costumer service and amazing offers
Aileen B., Jun, 01 2023
Jeremy is THE reason. He is a star employee ! 10/10 will be recommending him to friends and family.
Jessica H., Jun, 01 2023
Jeremy Rowe was really easy to work with and was able to explain coverage to me in terms that I understood. He did all the hard parts and I trusted his work.
Kelly M., May, 31 2023
Great customer service, first person to actually explain and breakdown the coverage and was able to shop around and save me $1000/year for auto even though we only contacted him for home owners insurance!
Sahar S., May, 15 2023
great service!
Ashley B., May, 07 2023
Very helpful and answered all questions I had
Eileen G., May, 05 2023
He very much appreciated for the person who he was helping.
DANELLE P., Apr, 26 2023
Isai was referred to me by our lender. I searched around for quotes from other companies and they were almost double the quote we got from Goosehead. Isai was great at feedback and explaining the process when I had questions. I have already recommended him to my parents who are going to need insurance as a Class A Contractor.
Michael M., Apr, 26 2023
the insurance world is so confusing, I usually only mention the big names like progressive. Jeremy was great but I dont know anything about goosehead (and its not a recognizable name)
Matthew M., Apr, 21 2023
Jeremy was very thorough and easy to work with and found us a great policy for much less than I expected to spend.
Linda M., Apr, 18 2023
Very nice company
Catherine W., Apr, 13 2023
Jeremy well informed, efficient and easy to work with. Definitely recommend.
Philip W., Apr, 13 2023
Friendly and quick service. Options well explained. Couldn't be more pleased.
Angel F., Apr, 05 2023
Isai is phenomenal. Always going above and beyond for me and my family. Trusting and honest. Means a lot in today's world.
Rochelle G., Apr, 05 2023
Excellent service and east to work with through the process
Alexis G., Mar, 27 2023
Great customer service great prices thanks!
Patrick W., Mar, 23 2023
Jeremy was extremely helpful and follow up was excellent.
Miriam G., Mar, 08 2023
Jeremy found a home policy for half of what I found one for, and he got me WAY better car insurance and explained everything very well
John V., Mar, 08 2023
Great quote & Jeremy is prompt and personable
David B., Mar, 01 2023
Great fast friendly service
Andrew P., Feb, 28 2023
Jeremy Rowe was single handedly gave me the best customer service I have ever received. I will be recommending Goosehead to everyone!!
Terry M., Feb, 26 2023
Jeremy Rowe
Nathaniel M., Feb, 23 2023
Isai was awesome! I had a lot of questions, and he was very patient.
Michael A., Feb, 23 2023
We were able to get a low rate and also able to cover everything that needed to be cover and the process was fast!
Kayla W., Feb, 22 2023
-
Rosimar D., Feb, 13 2023
Very helpful.
Gregory S., Feb, 09 2023
Jeremy answered all of our questions. He was very informative and walked us through everything. Customer service goes a long way!
Georgia S., Jan, 20 2023
Great pricing and great service by Jeremy
Hugh S., Jan, 20 2023
Great service and great prices
Margaret W., Jan, 20 2023
Service and rates
Andrea Z., Jan, 19 2023
Jeremy was so quick to respond and he found a policy with all the coverage I needed to give me peace of mind, at half the price of what I had been paying. Thank you so much, Jeremy!
Steven T., Jan, 15 2023
Jeremy Rowe was very responsive and helpful, he worked hard to get us a great rate and compressive bundle.
Mirabel C., Jan, 14 2023
Amazing customer service, and reasonable rates for insurance!
David A., Jan, 11 2023
Great product findings, and great customer service
Milo O., Jan, 09 2023
Cheaper with better coverage.
Aaron G., Jan, 08 2023
DANNETE B., Jan, 03 2023
Saved me $150 a monthe
Tammy W., Jan, 02 2023
Excellent customer service from Jeremy
Craig H., Dec, 22 2022
Prompt service and helpful
Misty C., Dec, 18 2022
Jeremy was amazing he worked fast and got me exactly what I was looking for
Eric S., Dec, 17 2022
quick response and good options for insurance
Lauren B., Dec, 16 2022
Jeremy was great! Very prompt and responsive.
Kimberly I., Dec, 10 2022
Jeremy Rowe was fantastic. My husband had a lot of questions and he answered them all plus some. He saved us a ton of money annually on our home and auto. He was great to work with .
Amaogechukwu O., Dec, 09 2022
He's personable and saved me money.
Megan O., Dec, 03 2022
Because of my satisfaction with the customer service I received.
Shelby E., Dec, 03 2022
Made it quick and easy. understood my needs.
Omnia T., Nov, 29 2022
Jeremy was great and very informational.
Michael V., Nov, 11 2022
Responsive and knowledgeable.
Felicia C., Nov, 11 2022
Jeremy Rowe had patience with me and great customer service. He was also very friendly and easy to talk to. He got the job done and I am highly satisfied with my plan.
Megan K., Nov, 03 2022
Excellent response time, friendly service, great pricing.
Michael C., Nov, 03 2022
Jeremy was very professional and helped evaluate my insurance needs and was able to secure the best coverage at the lowest price.
Randall J., Nov, 03 2022
Jeremy was fantastic. Very responsive and respectful throughout the process.
NANCY L., Oct, 30 2022
Isai Bradshaw, he was very helpful and answered my questions. He also put everything together in a very timely manner. I needed this done quickly and he was very responsive to my needs.
Kathryn S., Oct, 27 2022
Jeremy was great and really helped us to tailor our policy.
Matt R., Oct, 27 2022
Good guy
Diane S., Oct, 27 2022
Jeremy was very knowledgeable and easy to talk to. He seemed to know what we needed and provided us with a great insurance package.
Daniel W., Oct, 26 2022
Really liked you guys
YEKATERINA K., Oct, 25 2022
easy to work with
MARVA P., Oct, 19 2022
Agent was very supportive and worked diligently to get a quote for me.