Need help with an existing policy?
Contact My Team
About Kevin
Kevin Torcia is an agent with Goosehead Insurance located in Virginia Beach,  VA. Kevin  joined Goosehead because of his unwavering commitment to take care of his clients. Using cutting edge technology to shop with dozens of "A" rated insurance companies in just a few short minutes, he is able to find the right coverage at a competitive price. He takes the time to review all of the options and customizes a policy based on the unique risks and desires of each client. After finalizing an option, Kevin is backed by a service team that has the highest client loyalty rating in the industry. Request a quote from Kevin and you will quickly understand why Goosehead is one of the fastest growing distributors of home and auto insurance in the United States.
States Licensed In: VA, NC
Connect
780 Lynnhaven Parkway, Suite 450
Virginia Beach, VA 23452

Languages spoken:
Spanish
Hours:


Download contact info

Follow me
We've got you covered,
and then some.
Homeowners Insurance >
Auto Insurance >
Flood Insurance >
Renters Insurance >
Condo Insurance >
Landlord Insurance >
Motorcycle Insurance >
Boat Insurance >
RV Insurance >
Life Insurance >
You've got the best of the best.
Meet the team.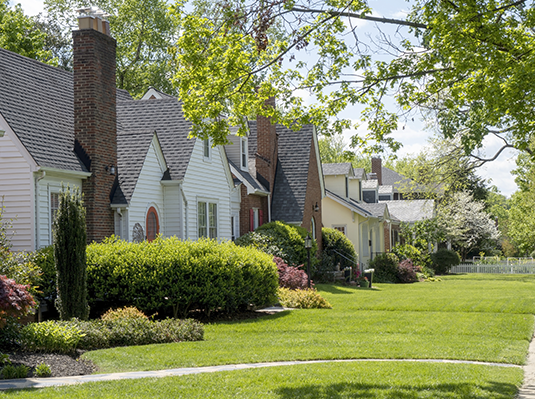 HOMEOWNER INSURANCE
Homeowners Insurance 101
After looking at dozens of houses you found a property you love. You've managed to come up with a down payment, get approved by a lender, and started wrapping your knick knacks in newspaper. Now you need to find a homeowners insurance policy that meets your needs, but how do you know if a policy is the right one for you?
Recent Reviews
Richard B., Feb, 04 2023
Very helpful
Neil P., Feb, 04 2023
Mr. Pugh was very helpful and patient. Great attitude!
Amy P., Feb, 04 2023
Excellent customer service! Kevin went above and beyond to get me great coverage and a great rate!
Austin M., Feb, 04 2023
Very helpful and understanding
Jessamine N., Feb, 03 2023
I was able to get my insurance very quickly. I want to thank Steven Pugh for being so thorough with the policy. Steven is surely a 10.
Laura G., Feb, 02 2023
Fair price
Karen G., Feb, 01 2023
He's amazing very patient and concerned
Matthew B., Feb, 01 2023
Brook was quick and thorough. The price was great
Ivette O., Jan, 31 2023
As a first time home buyer I had many questions. David was so patient in explaining everything! I could not have asked for a better experience. My schedule has also been hectic, and he was able to work around it.
Darryl T., Jan, 31 2023
Very quick and efficient. And got a great price
Summer J., Jan, 29 2023
Excellent customer service
Keanu M., Jan, 28 2023
Kevin was amazing and made this process so easy. Referred to by a friend, Kevin answered my texts even after working hours. Amazing service.
Ryan S., Jan, 28 2023
Extremely nice. Took time to explain the policy details in an understandable way.
Antoine e., Jan, 26 2023
Best customer service I have had in many years. Steve went above and beyond helping me with my needs.
Lindsey B., Jan, 25 2023
Steve was incredibly kind and helpful and made everything very understandable and easy!
Holly Z., Jan, 25 2023
Kevin and Team are very helpful, he explained in simple terms why he choose the specifics 'right insurance' needed for our home. It was nice to know his knowledge and kindness was intentional. Thankfully he was located in our surrounding neighborhood where he was also able to confidently tell us the perks 'family fun' and explain our home is in a good location, we purchased sight unseen. Which innturn gave more joy to our hearts 💕 to be moving to our new home. Thanks again! The Zuniga's
Kinesha J., Jan, 24 2023
Excellent customer service knowledge and felt like he truly cared! True compassion showed
Michelle P., Jan, 20 2023
Quick and professional service. Found the best rate in a matter of minutes
Raleigh L., Jan, 20 2023
Brook was outstanding, got me insurance that was the same quality as my prior insurance at half the price.
Victor M., Jan, 19 2023
Brook was super professional and extremely helpful. Brook answered all my questions that I had. An awesome experience that was just so easy. Thanks Brook!
James P., Jan, 19 2023
Kevin was absolutely amazing. He should be the poster child for customer service.
Angela H., Jan, 18 2023
She was pleasant she explained all details and the best rates available to me. I'm happy 😆 thank you
Ryan L., Jan, 18 2023
The customer service! Kevin and Brooke are amazing, thank you!
Alexandra F., Jan, 17 2023
Brook worked tirelessly to get my husband and me a quote. She gave us excellent service. I truly enjoyed talking to her.
Chris C., Jan, 17 2023
Easy process
Sandra A., Jan, 13 2023
Very helpful and not pushy at all
Kenneth W., Jan, 12 2023
Great customer service
Joel N., Jan, 11 2023
Kevin was extremely competent and friendly. 10/10, five stars, two thumbs way up.
Jason C., Jan, 11 2023
Kevin Torcia is Amazing. He took the time to answer all of my questions and shop me the best insurance possible.
Jennifer T., Jan, 10 2023
Brook was an absolute dream. Efficient, friendly and explained everything in a manner I'd understand
Adam D., Jan, 07 2023
Great service by Kevin Torcia and his team...
Robert A., Jan, 06 2023
My agent…Brooke was absolutely a delight to work with. She explained everything clearly and in great detail. The rates are amazingly cheaper then Progressive homeowners insurance also. We are very pleased with the service and pricing thus far.
Louneva R., Jan, 06 2023
Kevin went above and beyond to get me the best possible rates for my new home and auto insurance. He is passionate about helping people and he does not stop until he finds you the best dea out there. Thank you so much Kevin.
Amber K., Jan, 05 2023
David is great to work with and quickly responded to all my questions! I recommend him to all my real estate clients!
Nate M., Jan, 02 2023
Outstanding communication and service.
James S., Jan, 01 2023
This is the first time I've used Goosehead, and I haven't finished the homeowner's insurance policy process yet, so I'm hesitant to recommend Goosehead to a friend/family member until I've established the relationship with Goosehead for a while.
Andrew K., Dec, 30 2022
Quick, easy, and a great rate with great coverage!
Daniel H., Dec, 29 2022
Very helpful staff.
Larry W., Dec, 26 2022
An agent with personal knowledge of the area is the primary reason rather than relying on businesses thousands of miles away who have no personal knowledge of the area.
Maggie S., Dec, 26 2022
Customer service has been great!
Voltaire B., Dec, 23 2022
Brooke was friendly and very helpful.
Tyler W., Dec, 21 2022
David was very thorough and easy to work with
John G., Dec, 21 2022
Still learning about the company, as it's my first experience with Goosehead and my first house. Brook was extremely helpful and professional, though, which is why it's an 8.
Corey H., Dec, 20 2022
Communication was excellent!
Leslie B., Dec, 19 2022
Kevin Torcia and his team are super awesome, efficient and knowledgeable!!
James K., Dec, 19 2022
Very nice. Easy to talk to. Did everything he could to help out
Troy R., Dec, 19 2022
Honesty and trustworthy
Shawn K., Dec, 16 2022
Great additude,speaks clearly, professional and engaging
Michael S., Dec, 15 2022
Professionalism, great rates and never felt rushed.
Elizabeth L., Dec, 15 2022
Brook was exceptional with finding me exactly what I needed, taking the time to dig deep with my circumstances, & finding me the best deal for my needs. Will definitely recommend to friends & family
Hayleigh H., Dec, 13 2022
Brooke was excellent & so helpful @ getting me set up over the phone :) She brightened my day from many miles away through our small interaction the other day !
Michael J., Dec, 13 2022
Very polite took his time and was thorough.
David S., Dec, 13 2022
Kevin is great
Courtney A., Dec, 13 2022
David Martz was quick, knowledgeable, and explained everything to the T. Awesome.
Danny R., Dec, 12 2022
price
Gregory W., Dec, 10 2022
My auto insurance was up for renewal in a few days and home owners insurance next month . Brook was able to get me a quote within a few hours. Both policies she quoted were better and cheaper than I was paying . You have a new customer and are recommending you to family and friends … Thank you for your Help Brook !!
Erika P., Dec, 09 2022
Steve was knowledgeable in the coverages that we needed. He was prompt to respond and responded in the timeframe he scheduled.
Courtney B., Dec, 08 2022
Great communication and follow up
Luis S., Dec, 07 2022
Very detailed and knowledgeable, help answer all questions
William H., Dec, 06 2022
your guy was very clear about everything and patent and comprehensively answered all my questions.
Katrina D., Dec, 03 2022
Great communication, easy to work with and listened actively to what we needed.
Haley P., Dec, 03 2022
Steve is super friendly and nice and walked me through the whole process! Definitely recommend!
Andrew E., Dec, 03 2022
Great customer service and knowledge given in a professional straight forward manner!
Samuel C., Dec, 02 2022
Kevin is the best in the business, he took time to work with me after hours because I am currently working in Japan with 12 hour time difference. I literally could not ask for more as he found the best policy to meet and exceed my expectations. Thank you so much!
Cotton T., Dec, 02 2022
Excellent customer service and was very helpful for a first time buyer.
Stanislav S., Dec, 01 2022
Excellent customer service! Communication is great and everything in your policy is thoroughly explained. Friendy, helpful and approachable agents! Hands down the best!
Matthew P., Dec, 01 2022
Professional, helpful, great explanations, very friendly
Enis P., Nov, 30 2022
Brook was great and very helpful.
Amy L., Nov, 26 2022
Excellent & Prompt Service. Brook was easy to deal with and was prompt and very helpful. She is personable, answers all of your questions and is knowledgeable.
Harry S., Nov, 24 2022
Excellent rate
Ashleigh T., Nov, 24 2022
Brooke is awesome
Devin C., Nov, 24 2022
Very professional took his time to give me the best rate
Madelyn T., Nov, 22 2022
Excellent service! I really appreciate the time and information I received and will definitely recommend to friends and family. Thank you!
Matthew M., Nov, 21 2022
Outstanding customer service
Dwayne M., Nov, 20 2022
professionalism, prompt response, excellent communication
Karl P., Nov, 19 2022
Easy to talk to and didn't try to force products.
Margarita M., Nov, 18 2022
Kevin Torcia has the best customer service! Absolutely amazing & found me the BEST deals!
Brian S., Nov, 17 2022
I had a great experience and would most definitely recommend to friends
Sydney S., Nov, 17 2022
Brooke was quick to get me a quote and had answers to all my questions.
Janear D., Nov, 16 2022
Kevin Torcia broke everything down step by step and explained it very well for the best insurance plan possible.
Nicholas S., Nov, 14 2022
N/a
Jiuliana M., Nov, 14 2022
Great service
Andre H., Nov, 13 2022
Brook was great! And she saved me money! It's a no brainer!
Timothy S., Nov, 12 2022
Extremely professional and exagerado to set us up properly.
Ryan H., Nov, 11 2022
David was quick and got the job done without hiccups. It was fast and easy and he was very nice
Darya K., Nov, 10 2022
Happy with my service
Arnoldo V., Nov, 10 2022
Kevin did very good !l all service !
Colby S., Nov, 09 2022
David was very helpful and I enjoyed talking to him!
Patrick B., Nov, 06 2022
How through he was.
Jaqueline H., Nov, 04 2022
He was very helpful and showed he honestly cared about helping me save
Rayna L., Nov, 02 2022
Brooke was most accommodating and answered all my questions very quickly.
Flora R., Oct, 29 2022
Steven gave good service, got back to us with a quote when he said he would. Answered all of our questions
Lainey L., Oct, 29 2022
Asher was quick, polite and friendly. He made great recommendations.
Michaele S., Oct, 27 2022
Kevin was friendly and easy to work with. I wouldn't hesitate to work with him again.
Kenneth P., Oct, 26 2022
Kevin was excellent and professional and worked diligently to find me the best deal
Luke S., Oct, 26 2022
All around satisfied with the help that David gave me. Seemed personable, and I could trust his judgment and expertise moving forward.
Kimberly W., Oct, 25 2022
Brook was very respectful and professional. Responded in a timely manner and made sure that I fully understood what was being presented to me. None of my questions went unanswered. Would definitely recommend!
Tamara W., Oct, 25 2022
Kevin was very warm,accommodating,knowledgeable and efficient.
Trina T., Oct, 25 2022
Excellent service
Jessica R., Oct, 22 2022
David was so helpful, knowledgeable and nice!!!!