Need help with an existing policy?
Contact My Team
About Neil
Neil Powell is an agent with Goosehead Insurance located in Shepherdstown,  WV. Neil  joined Goosehead because of his unwavering commitment to take care of his clients. Using cutting edge technology to shop with dozens of "A" rated insurance companies in just a few short minutes, he is able to find the right coverage at a competitive price. He takes the time to review all of the options and customizes a policy based on the unique risks and desires of each client. After finalizing an option, Neil is backed by a service team that has the highest client loyalty rating in the industry. Request a quote from Neil and you will quickly understand why Goosehead is one of the fastest growing distributors of home and auto insurance in the United States.
States Licensed In: WV, OH, PA, DC, MD, VA
Connect
207 South Princess Street, Unit 204
Shepherdstown, WV 25443

Languages spoken:
Spanish;English
Hours:


Download contact info

Follow me
We've got you covered,
and then some.
Homeowners Insurance >
Auto Insurance >
Flood Insurance >
Renters Insurance >
Condo Insurance >
Landlord Insurance >
Motorcycle Insurance >
Boat Insurance >
RV Insurance >
Life Insurance >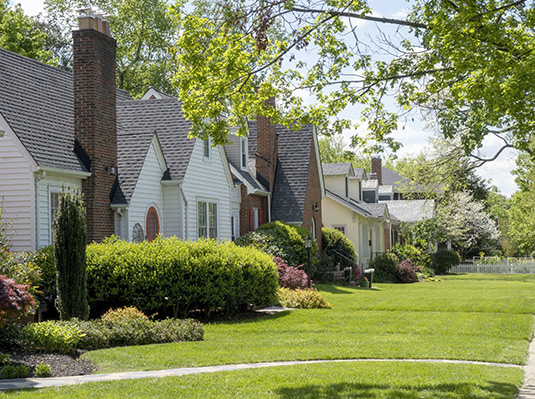 HOMEOWNER INSURANCE
Homeowners Insurance 101
After looking at dozens of houses you found a property you love. You've managed to come up with a down payment, get approved by a lender, and started wrapping your knick knacks in newspaper. Now you need to find a homeowners insurance policy that meets your needs, but how do you know if a policy is the right one for you?
Recent Reviews
Zaina H., Nov, 07 2023
Neil Powell was exceptional in his customer service and attempted to work with me on the best rates possible, and even offer me additional support with car insurance. He is great!
Brandon M., Nov, 03 2023
Easy process and Neil was great
Elizabeth A., Oct, 27 2023
He was great at answering all of my questions and finding me coverage that covers everything I need at a cheaper rate that my old policy
Ban K., Oct, 22 2023
Very professional
Carmen J., Oct, 10 2023
great and quick service
Rae N., Sep, 25 2023
Neil was very efficient, and friendly. He made the entire experience very easy. Thank you Neil!
Hiepson K., Sep, 06 2023
you are promp and frank. Messages in communication, the dealing, are clear. These help us to make decision in this area with sense of confidence and trust.
Rosita A., Aug, 28 2023
Quick reply of your inquiries and clarification. Great customer service, very polite and listen to your needs.
Emily J., Aug, 25 2023
Neil Powell is an ace. He tailored a plan exactly to my budget and also reviewed my options for adding other services to my policy. Thank you again!
Annie W., Aug, 24 2023
Agent was informative, helpful and patient. I would definitely recommend to my friends and family!
Laura H., Aug, 18 2023
Fast, pleasant, knowledgeable service!
Mikayla D., Aug, 11 2023
My first experience with an agent wasn't that great. He didn't follow up with me and didn't communicate well. Not a good first impression. The second agent was fantastic! Michelle Witt had excellent communication. She was fast in her research and made the process simple and easy to understand. She also had great customer service. I would recommend Michelle to anyone!
Maggie W., Aug, 07 2023
Very friendly, helpful and great rates!
Howard D., Aug, 07 2023
Through out the process getting the insurance
Desta M., Jul, 24 2023
B/c I got great service
Racheal H., Jul, 15 2023
Neil was very polite and the process was simple
Michelle W., Jul, 09 2023
I wrote the policy and I am awesome. :-)
Michael W., Jul, 09 2023
Michelle is great and knows her stuff. It was an easy transaction!
Catherine S., Jul, 06 2023
My prior policy was not even close to correct. For example, we have very beautiful custom kitchen cabinets and my policy wrote that they were builders grade. The stairs in this 1929 home are hard wood (real) and not soft wood. Our replacement const should be 1.2 million and the other insurance had us at 960,000. We did not have the extras such as water seepage, equipment breakdown or service line coverage. The total Goosehead policy did cost $200 more but the coverage was so much better as just explained. The prior AUTO insurance did not have collision but the goosehead policy does have collision, and these 2 policies are the same price, but my new coverage is much better. Michelle is a ball of energy and she knows her stuff. She is fast and explains her points thoroughly. We also had a lot of fun, because Michelle is so personable and possesses a natural ability to want to serve others and do a great job. I have already referred my sister and my and my attorney son who owns 3 properties including his law office and the part ownership of a 50 acre farm. I know that she will take wonderful care of them.
Angela B., Jul, 03 2023
Neil was a great help! I appreciate his diligence in finding the best for my family.
Brenda S., Jun, 24 2023
The professionalism that was extended to me, thank you
Tara J., Jun, 24 2023
Neil is awesome and happy with coverage within our budget.
Megan C., Jun, 18 2023
Michelle is AMAZING! She sure does know her stuff and makes sure you understand and know what you're paying for! She made what can be a stressful transaction, one of the easiest transactions I've ever made. Thanks Michelle!
Stephen P., Jun, 17 2023
Neil was willing to shopping multiple policies and did a great job understanding what I needed for my home. Neil also has wonderful communication skills with what the policy covers but also feels like an old friend talking to you.
Mariam I., Jun, 16 2023
Neil was amazing kept in touch about everything did his absolute best to meet all my requirements and processed everything with a sense of urgency.
Jonathan M., Jun, 14 2023
Great service from Neil!
Patrick S., Jun, 12 2023
Neil found me a great deal!
Edwin A., Jun, 12 2023
It was quick and easy
Jennifer C., Jun, 10 2023
Great Customer Service and Neil is very polite.
David B., Jun, 04 2023
Michelle was very helpful from the start. She actually took the time to work with me and talk me through everything with explanations in detail
Toni M., Jun, 03 2023
Neil was great! He helped us quickly find an affordable policy when other insurance agents told us there were no options for our situation.
Donald W., Jun, 01 2023
The broker I was working with made sure to explain things thoroughly. I had several questions and some complications on my end, and he helped me tremendously in getting coverage in a crunch.
Suzette S., May, 03 2023
Neil was amazing through the whole process. He was very quick to get my estimates back to me! Great customer service!
David M., May, 01 2023
Neill was great from start to finish. Made the whole transaction from start to finish painless
Casy D., Apr, 21 2023
Neil was super helpful and kind. He also found us amazing rates and we are so thankful
Michael R., Apr, 21 2023
He was great
Elizabeth A., Apr, 19 2023
Neil has been great! I am so grateful that we were referred to such a competent agent.
Jack J., Apr, 07 2023
The ease of the whole process.
Jasmin O., Apr, 06 2023
I am satisfied with the service I received. I do not go around recommending insurance brokers to my friends and family as a general rule.
Jaziz A., Apr, 04 2023
Niel was very kind and professional. Provided great service, suggestions and answered all my questions.
Joseph B., Mar, 30 2023
Saved me money professional and fast
Yesenia A., Mar, 19 2023
Great customer services, Mr Neil
Bonnie J., Mar, 18 2023
Neil was professional, friendly and very knowledgeable.
Stephanie H., Mar, 18 2023
Answered questions...honest...and put forth an effort to assist
Thaddeus C., Mar, 14 2023
Great and helpful service.
Ronald B., Mar, 12 2023
Great contact good emails
Diana M., Mar, 10 2023
Was fast and easy process.
Gloria M., Mar, 09 2023
Human interaction is important to me. Savings
Jesse B., Mar, 09 2023
very quick and easy with the best quote I didn't have to do the research everything was put together with my current auto insurance and all the discounts were then applied immediately so i didn't have to chase around
Marion P., Feb, 15 2023
Neil was quick to get back to me with a quote for auto insurance and he was able to save me money. His customer service is great!
Joseph N., Jan, 26 2023
Product lnowledge
Jose P., Jan, 25 2023
They are friendly, and help to save money.
Rick E., Jan, 25 2023
Neil was great to work with and answered all my questions and concerns. Also found a great policy for us.
Josiel A., Jan, 24 2023
Had a great and professional experience with Niel. Supported and provided guidance to my needs. Overall great
Kristen L., Jan, 23 2023
Neil answered all of my questions promptly and was very knowledgeable about what he was offering.
Jason N., Jan, 15 2023
Very friendly, professional and efficient customer service. Process was very easy.
Anne W., Jan, 12 2023
Excellent communication And he is saving me money
Victoria F., Jan, 08 2023
Neil was great to work with! He helped us, explained everything to us and answered all of our questions. He took care of things for us quickly! Excellent experience!
Chelsi G., Dec, 23 2022
Great experience
Joel B., Dec, 22 2022
Neil Powell is a professional!
Jason H., Dec, 18 2022
Honest guy.He made the process quick and easy. Very Professional
Shirley M., Dec, 05 2022
So easy to work with, and very professional!
Angela H., Nov, 29 2022
I found Neil via the internet. He understood my needs and quickly wanted to assist. Quickly being the operative word.
David S., Nov, 03 2022
Customer service and pricing with the market.
Julia E., Nov, 02 2022
Customer service was excellent
Alma S., Oct, 19 2022
Neil was very responsive. Very professional throughout the process.