Goosehead Office - Charlotte
Welcome to
Charlotte
Goosehead opened its doors to the Charlotte community in 2020 and has seen exponential growth since. The Mid Atlantic market is perfect for the Goosehead model, with plenty of opportunity for disruption. Goosehead brings the power of choice to our clients and our referral partners in the Carolinas. Joining Goosehead Charlotte puts you on a winning team, with plenty of job opportunities for leadership and upward momentum. Come fly with us. 

The Office
Our Charlotte office is located right across the highway from Uptown, next to the Dowd YMCA. Our state of the art office accommodates up to 54 agents, and we're always looking to expand. You can find us at: 
Goosehead Office - Charlotte
521 E Morehead St
Suite 200 
Charlotte, NC 28202 

The Team
Our Charlotte office is led by Jacob Cravens, who joined Goosehead in 2015. You can find our Charlotte agents around town exploring breweries or getting lunch along the light rail.  

The Values
When you visit Goosehead in Charlotte, you'll encounter Goosehead partners who put our clients first, practice extreme ownership and servant leadership, operate under a meritocracy, and are relentlessly innovative, inclusive and fun.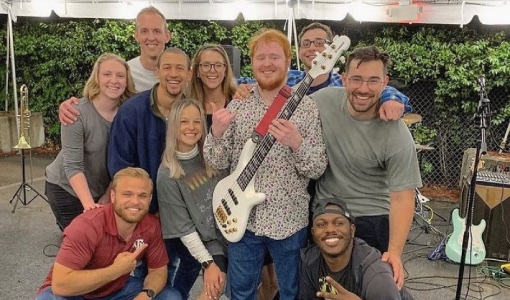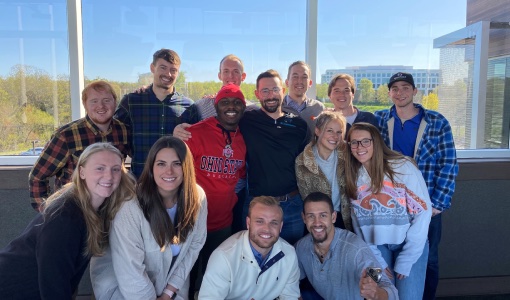 Join the Goosehead Team
Our Charlotte office is currently looking for sales professionals to join the team as Account Executives. Account Executives build a book of business through prospecting and establishing referral relationships with professionals in the real estate and mortgage industry. Our account executives work with clients to understand their insurance needs and analyze options to build tailored portfolios around their risks. This job typically lends itself to additional leadership responsibilities, including mentorship of new agents, launching a new corporate office, or even becoming partner in the organization.

Revolutionizing the insurance business
inside and out.
We've worked hard to earn the trust of our clients, so we're more than a bit selective when it comes to hiring new people. If you think you have what it takes to grow with our company, we would love to meet you.
Interested in a career at Goosehead? Let's talk.

"One thing that struck me in my early days with Goosehead is the culture of collaboration and support throughout the company. It is so very different from the corporate environments that I have known in the past and it's one of my favorite things about the company."
"As a former Farmers multiple Championship and Toppers agent, I can tell you Goosehead was the best decision I have made in my career."

"Goosehead's growth means we are aligned with how consumers want to buy and it means that we have access to the product that people need. The decision to be part of this inevitable industry disruption rather than watch it is not just one of my smartest decisions, it is one of my proudest."