The choice is simple.

Simpler actually.
We understand the power of choice. More importantly, the benefits from making a smarter choice. Benefits like finding the right home and car insurance at the best price. That's exactly what you get when you choose Goosehead Insurance. But that's not all you get. You also have agents constantly ensuring you're getting the most out of your smarter choice. Whether it's continually comparing insurance plans, finding you the best rates or guiding you if you need to make a claim, we've got you, and everything important to you, covered 24/7. After all, that's what having insurance is all about.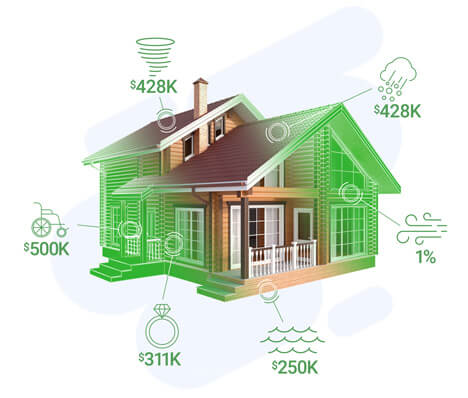 Time is money.

We'll save you both.

You're busy. We get it. And the last thing you need on your list is sorting through every insurance company trying to find the best coverage for you. Which is why we had our most experienced agents analyze and compare hundreds of insurance policies, to separate the best from the rest. We then built partnerships with those who provide superior plans at competitive prices. Meaning when we're looking for the coverage that best fits you, we have plenty to choose from.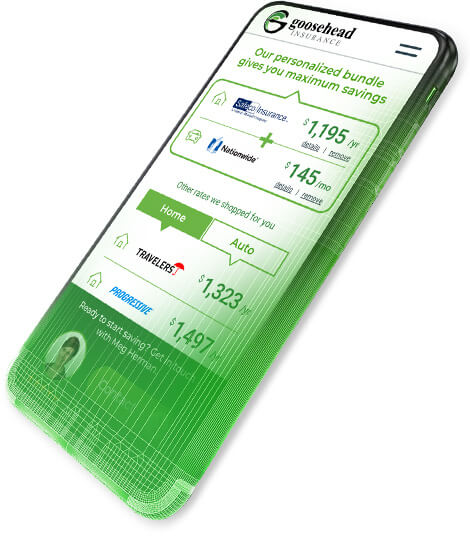 You want better insurance?

You have two minutes?

Choice. It's our secret weapon. Except it's not really a secret, because absolutely anyone can harness it. Introducing our Digital Agent, our online tool that leverages our relationships with hundreds of insurance companies to build a home and auto bundle customized to fit your life perfectly. In less than two minutes, you can see for yourself what that perfect fit looks like, and how affordable it can be. We'll also show you the other rates we shopped from top providers, so you can be confident you're protected the way you should be at the price you deserve.

Launch Digital Agent
Our top-of-the-class agents

keep you top of mind.

Smarter insurance is only as smart as the people behind the policy. Yet another reason to choose Goosehead. If you ever have to exercise your policy, you want to have experts in your corner. People who know you and know your policy better than you do. There are hundreds of reasons we're one of the fastest-growing insurance companies in the country. Talk to one of those reasons today.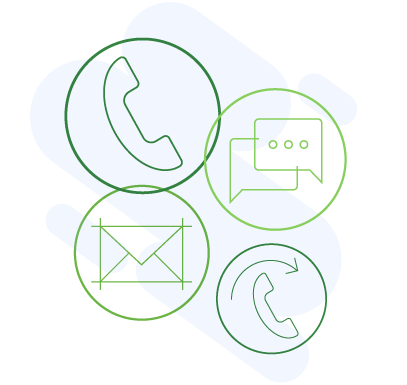 Say hello

to smarter savings and service.

Want smarter insurance? Give us a call, email us, chat online, or request a call back. That's the hardest decision you'll have to make with us. Because once you start speaking with one of our experts, making smarter insurance decisions becomes simple.

Find an Agent
If this were a popularity contest

we win hands down.
That's easy to say when you're America's highest-rated insurance provider. Which we are.
"GOOD PRICE"
Bryanne was great! She was explained everything and took her time with me to make sure I was getting the insurance I needed at a good price.
Clint M ., Austin, TX
"BEST INTEREST"
Ryan is always extremely responsive and knowledgeable about the insurance products we need for our personal and business matters. We know when reaching out to Ryan he has our best interest in mind.
Brian S ., Magnolia, TX
"BEST"
Danny and the rest of the Goosehead team are the best, we could not be happier with the service you provide.
Jorge R ., The Woodlands, TX
"FAMILY"
She was knowledgeable and patient with us and treated us like part of her family. I tell everyone to call her, she is the best agent.
Virginia H ., Spring, TX
"SUPERB"
Maria was amazing to work with. I was blown away by Maria's professionalism and her insurance knowledge is 2nd to none! Maria's customer service was superb! She handled my policy in a timely manner. I am so blessed to have maria as my insurance agent!
Manuel S ., Magnolia, TX
"AFFORDABLE"
David was very knowledgeable about the coverage I was interested in purchasing and did a great job finding the right deal at an affordable price, customized to fit our needs.
Jennifer A ., Waco, TX
"TRUSTED FRIEND"
Deborah was incredibly patient, explained everything well, and got us the coverage we needed to purchase our new home. She was great at helping us make the transition from Florida to Michigan, while feeling like we had a trusted friend in our corner from our very first conversation. Thank you!
Ashley S ., Harrison Township, MI