Need help with an existing policy?
Contact My Team
About Will
Will Roberts is an agent with Goosehead Insurance located in Dover,  DE. Will  joined Goosehead because of his unwavering commitment to take care of his clients. Using cutting edge technology to shop with dozens of "A" rated insurance companies in just a few short minutes, he is able to find the right coverage at a competitive price. He takes the time to review all of the options and customizes a policy based on the unique risks and desires of each client. After finalizing an option, Will is backed by a service team that has the highest client loyalty rating in the industry. Request a quote from Will and you will quickly understand why Goosehead is one of the fastest growing distributors of home and auto insurance in the United States.
States Licensed In: NJ, MD, DE, PA
Connect
4164 North Dupont Hwy Suite 10
Dover, DE 19901

Languages spoken:
English
Hours:


Download contact info

Follow me
We've got you covered,
and then some.
Homeowners Insurance >
Auto Insurance >
Flood Insurance >
Renters Insurance >
Condo Insurance >
Landlord Insurance >
Motorcycle Insurance >
Boat Insurance >
RV Insurance >
Life Insurance >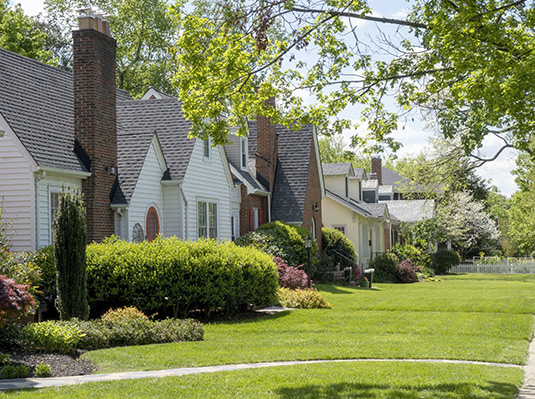 HOMEOWNER INSURANCE
Homeowners Insurance 101
After looking at dozens of houses you found a property you love. You've managed to come up with a down payment, get approved by a lender, and started wrapping your knick knacks in newspaper. Now you need to find a homeowners insurance policy that meets your needs, but how do you know if a policy is the right one for you?
Recent Reviews
Tess S., Sep, 25 2023
They saved me money. Customer service was astounding.
Cheryl D., Sep, 17 2023
Will Roberts was very helpful in getting us insurance for our new home. Highly recommend Goosehead Insurance!
Gabriela G., Sep, 11 2023
Will helped with everything I needed, listened to what I was saying, took his time with the phone call and also made it a priority to work with my schedule on when to connect. Very pleased with my decision to use Will as my agent for buisness insurance!
Sviatoslav A., Sep, 03 2023
I I get my insurance wery fast
Jerome T., Aug, 31 2023
Will was pleasure to speak with and gave me several options to choose from in regards to coverage's. He answered all my questions that I had.
Robert M., Aug, 24 2023
Very professional and truly cared about getting me the best rates!
Anthony G., Aug, 24 2023
Customer service by Will was unparalleled
Christina M., Aug, 17 2023
Will was fabulous; very patient with phone tag and a packed schedule then explained why I was seeing so many 'will call' responses. Prompt, attentive, and very polite!
Kathy R., Aug, 09 2023
Competent, knowledgeable, thorough, efficient, diligent, persistent in getting best coverage and rate. Compassionate, pleasant and very professional. Great asset to your team.
Patrick C., Aug, 07 2023
Excellent service, informative and saved a great deal of money! Thank You.
Theresa L., Aug, 05 2023
Great service.
Kimberly S., Aug, 03 2023
Very Knowledgeable and highly Helpful...
Tristan S., Aug, 03 2023
Great service cheapest rate!
William P., Aug, 01 2023
Fast replys, great service, good deal
Helene P., Jul, 29 2023
Very informative on everything that needed for our home owners insurance.
Kirk D., Jul, 22 2023
Very professional and quickly completed request
Barbara T., Jul, 16 2023
Availability and patience
Andrew W., Jul, 11 2023
Initial comprehensive service - we were just beginning our search for insurance and Will Roberts was so thorough and knowledgeable that we didn't need to look anywhere else.
Yvonne C., Jun, 24 2023
Will has been FANTASTIC with assisting me with my Insurance needs and on a "huge time crunch" too!! Extremely knowledgeable, professional, helpful and funny too! He answered all of my questions thoroughly.
Sunvest P., Jun, 23 2023
Prompt service when I needed it.
Sharron W., Jun, 22 2023
Great customer service, Very helpful and knowledgeable
Lance J., Jun, 18 2023
Excellent effort to provide reasonable rates with appropriate coverage!
Jacqueline T., Jun, 15 2023
prompt. honest. easy to talk to
Michael M., Jun, 14 2023
The agent, Will, I worked with was excellent. He walked me through each step and made sure we got exactly what I wanted/needed.
Scott G., Jun, 08 2023
Quick response and very knowledgeable answered all my questions thanks again
Travis D., May, 31 2023
Your agent was very informative and has great customer service skills
Tricia M., May, 08 2023
Will gave the best price and most thorough coverage for my needs.
John A., May, 05 2023
William Roberts - Excellent
Tabblair O., May, 05 2023
Wil explained everything very clearly and completely. I felt like he was someone I could trust with my insurance needs.
Stephanie L., Apr, 28 2023
Highly recommend WILL ROBERTS. Will was extremely helpful, friendly and professional. Thank you!
Rafael Z., Apr, 24 2023
I am in the process of buying a condo, so this was time sensitive and Will Roberts was able to deliver the insurance information to my lenders so my closing was not delayed. I will recommend him to anyone who is looking for insurance. He's professional, very knowledgeable & provides great customer service.
Partab M., Apr, 22 2023
The agent was pleasant and very knowledgeable about insurance coverage and give great advice on coverages. Great experience overall
Mayli E., Apr, 19 2023
will roberts was great explaining everything that's why I gave him 10
Naomi G., Apr, 11 2023
Will was so helpful and not pushy at all which was a big factor in purchasing. We receive responses quickly from him and are never left in the lurch wondering where he went or what happened. He has great customer service. You should give him a raise. 10/10 would recommend.
LEM &., Apr, 08 2023
Will went above and beyond. Very responsive, discussed options explained the differences, and got us our insurance within 24 hrs. I highly recommend him and his services.
Ernest M., Mar, 29 2023
The agent was very helpful and professional.
Marcy R., Mar, 29 2023
William Robert's was so professional and saved me a lot of money on both auto and homeowners
Samuel D., Mar, 25 2023
Will was able to check a few places to get comparable prices on insurance Will was Very easy to talk with also related with Military experience and very knowledgeable, responded quickly to phone calls
Jessica F., Mar, 21 2023
You walked me through everything and took the time out to help me.
Jessica V., Mar, 20 2023
Very knowledgeable and helpful
Kevina H., Mar, 13 2023
I was very satisfied
Daniel P., Mar, 09 2023
Answers to questions I had very quickly and were easy to get ahold of!!!!
Eve y., Mar, 07 2023
Excelente Customer service
Daniel M., Mar, 05 2023
Made it so easy and saved me sooooo much money. So thankful for the company and will.
David R., Mar, 01 2023
Will Roberts is an amazing agent and a great representative for Goosehead Insurance.
Stephen C., Feb, 27 2023
Friendly. Gets things done. Pleasant. Right pricing.
Freddie R., Feb, 24 2023
Everything was explained so that I could understand it
Joshlynne P., Feb, 24 2023
Customer service
Amy B., Feb, 24 2023
Will was very professional, and very attentive
Christopher K., Feb, 21 2023
They communicated well, all questions were answered promptly.
Josh M., Feb, 17 2023
Will was very easy to work with and we know he worked hard to find us the best possible rate under the circumstances of our project.
Matthew M., Feb, 16 2023
Patience answering questions and the ability to compare many companies at once.
Didier D., Jan, 27 2023
Excellent service.
Bernadette G., Jan, 27 2023
Very pleased with my new coverage and quote. The agent was very helpful and knowledgeable
Three L., Dec, 31 2022
Florence A., Dec, 30 2022
No problems yet...
Jessica D., Dec, 28 2022
I haven't experienced any problems yet.
Paul G., Dec, 26 2022
Will Roberts
Aaron C., Dec, 23 2022
Great communication
Blake R., Dec, 14 2022
Great communication, fast delivery of an affordable insurance offer
Gregory M., Dec, 12 2022
Will was great, Very attentive and informative.
Ronald P., Dec, 06 2022
Will was pleasant to work with, was knowledgeable, and worked quickly considering that we were on time constraints. Could not have asked for anything more! :)
Melissa W., Dec, 04 2022
He was kind and explained everything and I feel like I received a good rate.
Rollings R., Dec, 04 2022
Will was efficient and easy to work with.
Sarah R., Dec, 03 2022
Will Roberts was able to help me with my car insurance quickly. I really appreciated how easy it was to get a straight answer from Will, and also how professional he was on the phone!
Isabella S., Dec, 02 2022
Will was super helpful and informative! Made my process feel easy
Marquette J., Nov, 29 2022
Great service
David S., Nov, 26 2022
Simple process.
Patricia P., Nov, 21 2022
Will was great to work with.
Araceli G., Nov, 19 2022
Will is always available to give us a quote, and will go that extra mile to give us the best quote possible!
Robert D., Nov, 19 2022
I had a great informative and satisfying experience
Tamara J., Nov, 10 2022
Service was perfect good explanation
Michael S., Nov, 04 2022
Will Roberts actually took the time to explain in depth the different policies and options that were available. He was punctual, knowledgeable, and direct. I will definitely recommend Will and Goosehead in the future.
Sonya K., Oct, 21 2022
Will has very attentive and patient.