Need help with an existing policy?
Contact My Team
About Blake
Ryan and Blake launched Goosehead Insurance for the Carolinas in June 2017. Both coming from the captive insurance market, they realized there was a better way to create value for their clients and aligned with Goosehead. Working with over 60 carriers in NC, SC, VA, GA, MD, FL, and TX, our agency can craft personalized solutions for the clients' personal insurance needs. Our agency uses cutting-edge technology to provide those solutions promptly so that our clients' time is respected and they can have peace of mind. Excellence is expected from our clients and excellence is what they receive!
States Licensed In: GA, NC, SC, TN, VA, TX, MD
About Ryan
Ryan Mahoney is an agent with Goosehead Insurance located in Charlotte,  NC. Ryan  joined Goosehead because of his unwavering commitment to take care of his clients. Using cutting edge technology to shop with dozens of "A" rated insurance companies in just a few short minutes, he is able to find the right coverage at a competitive price. He takes the time to review all of the options and customizes a policy based on the unique risks and desires of each client. After finalizing an option, Ryan is backed by a service team that has the highest client loyalty rating in the industry. Request a quote from Ryan and you will quickly understand why Goosehead is one of the fastest growing distributors of home and auto insurance in the United States.
States Licensed In: TX, FL, TN, GA, SC, NC
Connect
1000 West Morehead Street, Suite G150
Charlotte, NC 28208

Languages spoken:
English
Hours:


Download contact info

Follow me
We've got you covered,
and then some.
Homeowners Insurance >
Auto Insurance >
Flood Insurance >
Renters Insurance >
Condo Insurance >
Landlord Insurance >
Motorcycle Insurance >
Boat Insurance >
RV Insurance >
Life Insurance >
You've got the best of the best.
Meet the team.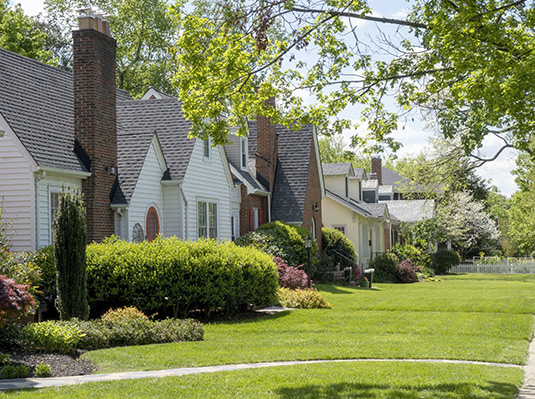 HOMEOWNER INSURANCE
Homeowners Insurance 101
After looking at dozens of houses you found a property you love. You've managed to come up with a down payment, get approved by a lender, and started wrapping your knick knacks in newspaper. Now you need to find a homeowners insurance policy that meets your needs, but how do you know if a policy is the right one for you?
Recent Reviews
Sarah S., Sep, 29 2023
Matt was efficient and knowledgeable. He brought value I didn't know I needed.
Christopher J., Sep, 29 2023
Jared was very helpful and patient with me throughout the process.
John G., Sep, 28 2023
Service from the agent (Blake Manhart) was swift and very helpful in helping me understand the total policy. He broke down each category to explain why the costs are a little more in coastal palin location. I felt very comfortable with his offer.
Amy R., Sep, 27 2023
Quick, easy, affordable. He was highly recommended to me.
Barbara B., Sep, 16 2023
I explained my reason to Jared why I was looking. The man is amazing and I'm sending a verbal recommendation for a raise as he is an exceptional employee. I have no clue that my insurance went from 48 to add a car to 179 and liberty mutual put me in as a " new contract and they said leave it alone it will go to 229$. When I went and took direct withdrawal off that policy they were charging me 224$!!! AND the snotty remark from them , " well if you get homeowners and bundle you'll save 300 and it'll only cost you an extra 2400$. Told Jared, he worked with me as I'm old and computer illiterate, told me keep his number if I ever have any problems with the companies. He's sending me paper contracts to make it easier. Not only did Jared knock me down to 110$( and even my deductible was cheaper than liberty!) I now have "Full Coverage!" So because I'm saving I asked him to check coverage of my house.He found coverage for 1064$ with a lower deductible .I've had my identity stolen, so to open anything I'm very scared. Jared said," call when you get a message from the two insurances we will do it together.EVEN MY SON WONT DO THAT!!! Again very pleased with Jared as he was patient and tolerated several idiotic questions im sure from this ol'lady. And I would like to thank Goosehead for saving me money. ( so the math. Costing me less than 20$ more for full coverage not only on my cars but now my house!) thank you! Barbara Bayne Ps. Any questions feel free to call, leave a message and I will call back. 484-613-7535
David C., Sep, 15 2023
Matt
Margaret C., Sep, 14 2023
Ryan Mahoney & Jared Leister
Hannah T., Sep, 08 2023
Jared was extremely helpful and made it so easy for me.
Clayton H., Sep, 03 2023
Tradd was very good at listening to my needs and made himself available for communication.
Katie S., Sep, 02 2023
Jared was awesome. He found us the best deal possible!
Michael C., Sep, 01 2023
Ryan was very informative on the various options I had to choose from. He was very responsive to my questions, responding quickly and intelligently. I look forward to continuing my business with Ryan and referring him to others.
Liesl B., Aug, 30 2023
Blake was easy to work with, found me great options, explained the policies to me, and was friendly.
John L., Aug, 18 2023
Very Professional
Rex M., Aug, 18 2023
Jarred was amazing to talk to a d able to answer all my questions
Tracy M., Aug, 18 2023
Matt was so nice and professional. He really took the time not only to find us the best deal for our insurance, but explained everything in detail.
Darlyn N., Aug, 17 2023
The representative was very helpful. Also, There're not a lot of people who use referrals for insurance.
Ismael A., Aug, 17 2023
It was great talking with Matt! He broke all the details down nicely, making everything easy to understand. As far as the 5 for recommending, I don't normally make recommendations of anything so it's my default answer for all things. Thank you! Your team's great!
Margaret R., Aug, 14 2023
Very helpful service
Gregory W., Aug, 14 2023
agent gave us lots of options for coverage
Safraz A., Aug, 02 2023
customer service, fast, options and very knowledgeable
Franklin S., Jul, 21 2023
Matt, took his time and listened carefully and gave me what i wanted.
Suresh G., Jul, 19 2023
Goosehead is awesome service and very convenient and so fast in getting quote and finish the process too. I work with Jared , he is very professional and experienced. He is Awesome.
Hannah W., Jul, 08 2023
Great service
Shannon S., Jun, 29 2023
Matt was helpful and responsive and got me a good price.
Gina K., Jun, 27 2023
Jared has been wonderful to work with. He is competent in all areas of insurance and very quick in response times. His customer service is excellent. Gina Kidd
Kevin W., Jun, 25 2023
Superior customer service
Lisa D., Jun, 24 2023
Quick and easy to get a quote and get the policy set up, great price.
Kieran K., Jun, 23 2023
Satisfied with the service, and the experience.
Brittany B., Jun, 17 2023
Blake was so kind and helped me understand all the ins and outs of my policies. He was available for my questions and found me a great rate for my home and auto policies!
Walter H., Jun, 16 2023
Policy and price as quoted and excellent attention from Mr Manhart
Camille O., Jun, 07 2023
Jared was very informative, communication was great!
Debbie T., Jun, 05 2023
Great to deal with
Jason R., Jun, 02 2023
Jared was responsive and really laid out all our possible options. He was a great advocate and I'm looking forward to a great relationship over the years!
Christine H., May, 31 2023
Ryan was very helpful
Linda M., May, 30 2023
Everything was done smoothly and quickly.
Jason D., May, 10 2023
Ryan was awesome. Even after had me a policy took time to find me a cheaper one to help me out
Tim M., May, 06 2023
Quick, efficient, friendly, knowledgeable service.
Chandra F., May, 06 2023
Matt was super helpful and got a better deal on insurance then we had previously.
Neena R., May, 05 2023
Jared gave outstanding service! True professional! Jared's integrity and concern for my wellbeing will always make me do business with your team!
Amber G., May, 04 2023
Blake was very friendly and made me feel very comfortable 😊
Cameron H., May, 01 2023
Great service. Great prices.
Pamela B., Apr, 25 2023
Great communication
Douglas E., Apr, 20 2023
I thought service was good
Christopher H., Apr, 19 2023
Friendly and very helpful. Jake made the process quick and easy.
Wesley P., Apr, 18 2023
Matt was very professional and informative. I also appreciate how he was willing to work a little later to help me due to my work schedule. Overall a very pleasant and enjoyable experience.
Judy F., Apr, 17 2023
He helped me with my insurance need, immediately. I live in California and am moving to Wilmington North Carolina.
Charles R., Apr, 15 2023
Blake is great!
Charles R., Apr, 13 2023
Blake was very friendly, informative, and helpful.
Lauren J., Apr, 13 2023
Price
Brandon D., Apr, 13 2023
Explained all of the options well and took the time to find the best plan. Very easy to work with, would recommend!
William C., Apr, 10 2023
Jake is timely, efficient, and a great communicator. I will recommend him to anyone buying a home!
Erik M., Apr, 08 2023
Great customer service and very knowledgeable
John B., Apr, 07 2023
Great service and was able to meet my needs.
Margaret M., Apr, 06 2023
The agent was very helpful!
Josephine G., Apr, 06 2023
Matt Matt has been handling my complex situation with patience, knowledge and professionalism.
Heather O., Apr, 05 2023
The process was easy and Ryan answered all of my questions quickly and efficiently. Easy to speak with!
Teja R., Apr, 03 2023
Good policy selection and communication
Kathleen S., Mar, 31 2023
process was easy. agent was attentive to my needs and provided me with best price!
Jeanne T., Mar, 31 2023
The process. Was fast and easy and beat other quotes by hundreds of dollars.
Nicholas A., Mar, 30 2023
Excellent service.
Anthony D., Mar, 29 2023
Great to work with!
Gracie G., Mar, 29 2023
Mr. Blake Manhart is save me money and that's what it all about!
Uma A., Mar, 25 2023
The agent Jared Leister is very good at dealing with customers like me, and he was very patient , and detailed. can repeat with explaining once again with clarity. And replies with communicating very efficient (either Email Or By phone) and like to take questions and giving answers very clearly. I have never seen any agent like this in my 20 plus years of my life in the US. And he gives so much time with customers and gives a lot of confidence, trust and belief. And giving future advice as well. And he did so much hard work trying to save a lot of money regarding the Auto insurance with better coverage which i ever had in my life. I would strongly recommend him to be the head of the customer relationships. I don't have any more words for him than he helped me out with. If i write to him about anything there will be some shortage of good words and work he did for us. I wish he would be training all the companies in the US and provide customer service. deal with customers.
Lukas K., Mar, 23 2023
Fast responses and very easy to work with, great pricing too
Elena J., Mar, 22 2023
Great service!
Sarah S., Mar, 22 2023
Excellent service
Nancy G., Mar, 21 2023
Jake was quick to respond and found just what we needed. He was a pleasure to work with.
Lisa W., Mar, 21 2023
Ease of service and degree of friendliness and professionalism.
Waldina O., Mar, 17 2023
I felt that Matt was clear in his explanation, listened to what was important to us and guided us to choices that were solid. I appreciated his attention and his transparency.
Mark M., Mar, 11 2023
Timely quote with hassle free paperwork
Manav P., Mar, 09 2023
Great service
Ebony H., Mar, 08 2023
We are pleased with Jacob Kennedy helping me find a great quote for home insurance and VERY FAST!!
Brian J., Feb, 28 2023
Excellent customer service
Angelina S., Feb, 25 2023
Jake is knowledgeable of the product and was very patient with me as explained the policy with a great attitude!
Tonce V., Feb, 25 2023
Very professional and informative agent
Anna M., Feb, 23 2023
Jacob made it incredibly easy for me to switch my auto insurance while getting a better rate!
Carole M., Feb, 18 2023
Professional and friendly
Tonya S., Feb, 15 2023
Matt was VERU efficient, knowledgeable and friendly. He had all information together for our telephone conversation and I was very appreciative.
Hannah S., Feb, 13 2023
Jared was extremely professional when helping me navigate an unfamiliar insurance policy and made me feel confident I was making the right decision.
Natallia D., Feb, 10 2023
Quick turnaround, clean explanations, great offer
Adam L., Feb, 10 2023
I ended up saving a decent chunk of money by going this route.
Michael C., Feb, 09 2023
Blake was very helpful and answered my questions I had. Got my rate down
Timothy W., Feb, 08 2023
Jared was very professional and was able to answer all my question. He was responsive and timely when meeting deliverables. Over all a great experience!
John J., Feb, 07 2023
Blake called on a weekend and had our policy ready to go by Monday morning. He took the time to work with me on what our best choice was. Many Thanks!!! John Jackson
T'wanda L., Feb, 06 2023
Great customer service
Gerald L., Feb, 04 2023
I'm prejudice, he's my grandson, but he did an excellent job and answered all my questions to my satisfaction, even when I challenged him on a price for one of the policies.
Jennifer C., Feb, 04 2023
Great service, answered all my questions, very responsive
Joseph D., Feb, 03 2023
Matt was awesome!! Excellent service, help and info. He wasn't pushy, but took his time to find something that worked best for us and at a great price. It couldn't have gone better!! So much better than other experiences we have had with others.
Haley T., Feb, 03 2023
Easy and great rates
Marsha S., Feb, 03 2023
When talked to them was a very good experience helped me and explained things and found the best rate for me.
Robert S., Feb, 02 2023
Knowledge and friendliness Communication was perfect
Tony B., Feb, 01 2023
Matt was prompt, responsive and honest.
Deborah A., Jan, 29 2023
Great service
Matthew C., Jan, 27 2023
The process was super easy and the agent we worked with was very thorough.
Eric R., Jan, 27 2023
Matt found me the best deal he could and was very professional..
Amith S., Jan, 27 2023
Preston was very knowledgeable and helped me save $$$ on my current rates. He also gave me good advice on additional policies to consider.
Louis G., Jan, 26 2023
He was a good boy
Kathy C., Jan, 25 2023
Jake went out of his way to help me
Ebony J., Jan, 23 2023
I like that Matt walked us through the information step by step. He made sure we understood how homeowners insurance worked and how we would be covered. This was a great part of the reason for why we wanted to work with him. Loved his attitude and his availability to answer in questions we had.
Adrianna D., Jan, 22 2023
He was well mannered and saved me a ton of money
Brantley B., Jan, 22 2023
Making everything so thorough and seamless!
Amber S., Jan, 21 2023
Preston was so extremely helpful. I'm a single mom of 2 teenage boys (16&18) and Preston knew exactly how to lead me in a policy that is best for us. So thankful I was referred to Goosehead!!!
William W., Jan, 21 2023
His Knowledge and Professionism
David F., Jan, 18 2023
Easy to handle all insurance in under a day, great rates, and Matt has been communicating directly with lender to coordinate paperwork
Jennifer Q., Jan, 18 2023
Jake seemed very knowledgeable and honest when discussing our options.
William L., Jan, 17 2023
Great experience. Jared gave me a reason to trust him as my agent
Seyed E., Jan, 11 2023
Great knowledgeable representative to discuss your insurance needs
Paul S., Jan, 11 2023
Matt is a honest and honorable person. That means everything.
Michelle R., Jan, 11 2023
Blake is awesome
Jorge C., Jan, 10 2023
The prices are incompatible, better than a lot of Insurance places .
Ageu N., Jan, 08 2023
Preston was the one who assisted me - he was quick to answer my questions. His professionalism and courtesy were commendable.
CATHERINE R., Jan, 05 2023
Caren is very thorough in presenting the most efficient policy for me and has been available to answer all of my questions
Patrick M., Jan, 01 2023
Joseph A., Dec, 30 2022
Great customer service from Matt, great price as well
ROBERT H., Dec, 25 2022
Her honesty and research about my home.
Nathan B., Dec, 22 2022
Matt Me feel very comfortable. He explained how he looks for great insurance at a reasonable rate, and how the insurance works. Matt was very detailed in his explanation of services. 2 thumbs up!!
Julia B., Dec, 22 2022
Customer service
Bonnie J., Dec, 14 2022
Easy and friendly to work with
Aaron B., Dec, 14 2022
They already have insurance
Tremaine K., Dec, 13 2022
The customer service provided by Jake was exceptional.
Janice H., Dec, 12 2022
Great service
Peter B., Dec, 07 2022
Excellent customer care, promptness, personable. Came highly recommended and looking forward to working with you.
Rasheeda O., Dec, 03 2022
Mr Preston was very prompt in handling my auto insurance needs and the communication was excellent
LEIGH T., Dec, 01 2022
I always appreciate great professionals that take the time to share their knowledge so that I understand a policy - and that they work as my advocate. I found that in Caren. If all agents are as diligent, proactive and a delight to work with as Caren - she's a great representative of Goosehead.
Pamela M., Nov, 30 2022
Extremely professional and knowledgeable. Explained every step of my insurance process and explained it in terms i understood. Excellent people skills. Very impressed.
Romha D., Nov, 29 2022
Matt was exceptional at his job.
Angel T., Nov, 29 2022
Great customer service and quick
TONIA H., Nov, 25 2022
She was very kind and knowledgeable. She answered all my questions to my satisfaction.
Lillian K., Nov, 20 2022
"Jake with State Farm?" "No, Jake with Goosehead Insurance!" Jake Kennedy is the best insurance agent.
Zachary S., Nov, 19 2022
Very friendly, very professional, and he made it easy
Jason A., Nov, 15 2022
Process was super easy and I will now have better coverage for less.
Burton B., Nov, 10 2022
Our Representative gave us in depth information, researched the best options to meet our needs. Time was used wisely thank you goosehead.
John J., Nov, 10 2022
This was great
JOHN G., Nov, 09 2022
Caren was absolutely exceptional. Friendly, knowledgeable, and understanding of the needs.
LINDA B., Nov, 08 2022
Caron is the only reason I gave this recent purchase a very high score. I usually do not give perfect scores because there is always room for improvement. Caron is very friendly, professional, and caring. She listened to what I said and I did not have to keep repeating myself. She saved me some money and she did it in ONE phone call. Win win for me
Eric G., Nov, 04 2022
Personalized customer service
Christopher H., Nov, 03 2022
Personable agent who explained everything thoroughly
Winsome G., Nov, 01 2022
He was very patient, explained everything throughly and I was very pleased.
TIMOTHY M., Oct, 31 2022
Great service
Destinee J., Oct, 29 2022
The communication was awesome? All of my questions were answered.
Anthony T., Oct, 28 2022
Matt and Ryan were awesome! Thank you fo the help!
Casey V., Oct, 28 2022
Matt Vlassides made the decision very easy.
David B., Oct, 28 2022
Jacob worked really hard to find the best product for my homeowners. He was awesome with follow up I would recommend him to anybody and everybody. Awesome!
Sarah C., Oct, 25 2022
Good quick service
WAFA D., Oct, 25 2022
Easy communication and fast reaching out
Jonathan B., Oct, 24 2022
Great customer service
Mitchell G., Oct, 21 2022
Ryan was very understanding and knowledgeable in what products our family needed