Need help with an existing policy?
Contact My Team
About Shane
Shane Patterson is an agent with Goosehead Insurance located in Sicklerville,  NJ. Shane  joined Goosehead because of his unwavering commitment to take care of his clients. Using cutting edge technology to shop with dozens of "A" rated insurance companies in just a few short minutes, he is able to find the right coverage at a competitive price. He takes the time to review all of the options and customizes a policy based on the unique risks and desires of each client. After finalizing an option, Shane is backed by a service team that has the highest client loyalty rating in the industry. Request a quote from Shane and you will quickly understand why Goosehead is one of the fastest growing distributors of home and auto insurance in the United States.
States Licensed In: PA, DE, MD, NJ
Connect
102 Independence Boulevard
Sicklerville, NJ 08081

Languages spoken:
English
Hours:


Download contact info

Follow me
We've got you covered,
and then some.
Homeowners Insurance >
Auto Insurance >
Flood Insurance >
Renters Insurance >
Condo Insurance >
Landlord Insurance >
Motorcycle Insurance >
Boat Insurance >
RV Insurance >
Life Insurance >
You've got the best of the best.
Meet the team.

Steve Libby
License #: 3001214620
Zack Cooper
License #: 3001252877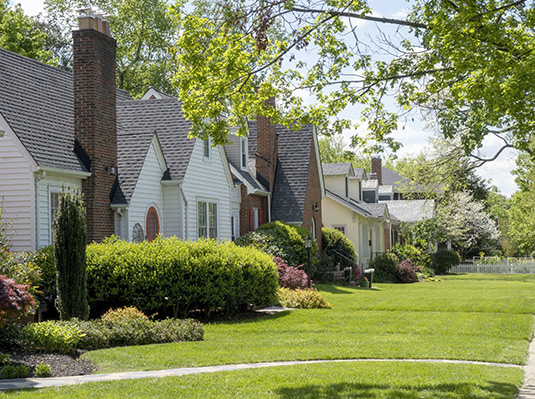 HOMEOWNER INSURANCE
Homeowners Insurance 101
After looking at dozens of houses you found a property you love. You've managed to come up with a down payment, get approved by a lender, and started wrapping your knick knacks in newspaper. Now you need to find a homeowners insurance policy that meets your needs, but how do you know if a policy is the right one for you?
Recent Reviews
Mariana B., Sep, 28 2023
Shane was easy to talk to and willing to answer all questions. He was professional and direct.
Cynthia L., Sep, 28 2023
Professional. Easy to work with. Provides clear answers and information. Expedites requests. Very nice personality.
Qwenten W., Sep, 26 2023
No hassle fast and rite to the point
Marie L., Sep, 26 2023
Got coverage I needed at a good price
Shahzad S., Sep, 25 2023
Shane is amazing to work with. Anytime I have any questions or concerns, Shane is on top of it and gets me whatever I need. He also simplifies the whole tracking aspect of insurance since he is a phone call away with anything I may need.
Anne S., Sep, 22 2023
Polite, courteous and knowledgeable.
Andrew G., Sep, 21 2023
Within one day, Steve was able to find us a fitting policy. Further, he had remembered us from a prior discussion with our mortgage representative and was aware of special concerns we had.
Nina R., Sep, 20 2023
Responds very quick and very helpful.
Stuart S., Sep, 19 2023
Ease of process and working with Shane!
Anthony P., Sep, 18 2023
Shane did a great job explaining the insurance policy for me and made me feel comfortable to move forward. He did a great job!
Jeteisha L., Sep, 15 2023
Great experience with Shane, who took time with me to get the best deals. I was very impressed with the service.
Rochelle B., Sep, 12 2023
Shane was pleasant to work with. He maintained communication and provided clearly coverage and best pricing.
Kaitlyn G., Sep, 09 2023
Shane provided top notch customer service. He was extremely educated in all of the coverages when picking the right plan for me.
Kayla L., Sep, 07 2023
They were great, very helpful, knowledgeable and got me a great rate
Michelina W., Sep, 02 2023
Extremely helpful, polite, and knowledgeable. He took the time to explain and answer any questions! Also, followed up a few days later. He was exceptional.
Kirsten J., Aug, 22 2023
Shane was very helpful and went over my HOI and Flood Insurance with me. He offered further assistance if needed and was personable and friendly.
Vincent J., Aug, 14 2023
Process was easy, Shane was very helpful.
Barbara M., Aug, 12 2023
Because Shane took the time to explain everything to me and answered all questions.
Cynthia D., Aug, 11 2023
Shane was very personable and helpful he was able to get me what I needed and will definitely refer people to the company.
Robert P., Aug, 10 2023
Shane was very helpful and took the time to locate the best policy to fit my needs very satisfied. Thank you.
James D., Aug, 03 2023
Great client service. Provided thorough explanations/details about my policy.
Marcos A., Jul, 30 2023
Shane answer all of my questions quickly. It gave me the impression that he really knows what he is doing. It felt like he was looking out for me.
Alexis Q., Jul, 25 2023
Fast, efficient, friendly
Antonina K., Jul, 22 2023
Shane is great
Damien H., Jul, 21 2023
Excellent service from Shane. He was very prompt in getting me rate quotes and was able to help me select the best policy for my business ultimately saving me money that other companies were trying to charge
Dana K., Jul, 20 2023
Shane was really personable and helpful through the quoting process. He got me a great deal and I also switched my car insurance over as well.
Cindy V., Jul, 19 2023
Our realtor suggested that we check with Steve Libby for condo insurance. Steve was not only friendly and clear but managed to provide a quote, answer questions, send us the insurance document, and take our credit card information so that everything was wrapped up in just one afternoon--much faster, and $500 less, than a comparable policy we had been offered by another insurance broker.
Abisai R., Jul, 18 2023
Steve took good care of us and our needs. Found us discounts for our multi-policies!
Dennis C., Jul, 12 2023
I was fortunate to be recommended to Shane by a friend as I wanted to get new policies for two properties that I own. He guided me through selecting the best policies to suit my needs and I will most certainly recommend him to everyone looking for a really great insurance agent. Thank you so much!
Peter H., Jul, 11 2023
Shane was very helpful and patient with us. He explained everything in great detail and made switching over so easy!
Andrea H., Jul, 10 2023
Shane was very knowledgeable, respectful, helpful and friendly.
Valerie N., Jul, 09 2023
Efficient!
James S., Jul, 07 2023
The professionalism and quick response
Marisol C., Jul, 01 2023
Was able to answer all my questions, and find an insurance policy that was lower with better coverage.
Joseph R., Jun, 27 2023
Quick, honest, efficient service
Lena S., Jun, 27 2023
I like the service that they provided by saving me money on mortgage that I can use toward my escrow account.
Ashley R., Jun, 24 2023
Shame was very friendly and helpful
Belle T., Jun, 24 2023
We are first time home buyers and they made the entire process very seem less. Great rates!
Danielle S., Jun, 23 2023
Service was good
Brian Z., Jun, 22 2023
Shane was very helpful and knowledgeable with the information given and was fast to respond. I appreciate his help he was able to save me a good amount of money per year.
Felix C., Jun, 22 2023
Shane was very helpful and he got me the best deal possible and he took his time to do so. Most people won't do that. He's the reason I gave the scores that I gave.
Valerie D., Jun, 20 2023
Shane was very easy to speak to on the phone and took his time to explain the entire policy to me.
Marlene A., Jun, 18 2023
Steve Libby was extremely nice and helpful
Alberto S., Jun, 17 2023
Showed professionalism, knowledgeable, helpful
Bradley J., Jun, 14 2023
Prompt attention to get quote done.
Gerard M., Jun, 08 2023
The efficiency, patience and kindness from Steve. The reassurance of my doubt for our need.
Michael R., Jun, 07 2023
My agent Shane Patterson. Pleasure to deal with.
Michael M., Jun, 07 2023
Shane was quick to respond and found me very decent savings. He replied to questions promptly and made the process bearable and easy.
Henry L., Jun, 06 2023
Nice attendence
Alyssa Z., Jun, 06 2023
Had really great support during the process.
Marcia R., Jun, 03 2023
New customer
Ronald B., Jun, 02 2023
Speed and responsiveness
Raymond Z., Jun, 01 2023
Shane is great
Tyler S., Jun, 01 2023
Shane was great to work with and helped with anything I needed.
Katie L., May, 31 2023
Shane was easy to talk to, nice, approachable, showed that he actually cares about setting you up with the right plan to make you comfortable, and worked extremely fast. I was put into contact with him, and within 10-15 minutes he had already found a plan we agreed on.
Joseph M., May, 31 2023
Quick and informative response to questions, great rates and easy transition to new policies
Marylucille H., May, 30 2023
great customer service, very friendly, great pricing
Kristen M., May, 09 2023
Shane was great to work with!
Joseline T., May, 05 2023
He was very helpful in making sure I got the best deal possible.
Steven A., May, 04 2023
Shane
Regina M., May, 03 2023
Shane was professional and quickly serviced all of my requests. I will go to him again, as needed. Thank you!
Angela W., May, 03 2023
I was very satisfied with the quote for auto and home insurance. The staff was very friendly and knowledgeable.
Tameka S., May, 02 2023
Friendly service. knowledgeable agents. I had all of my questions answered and saved by switching.
Kim D., Apr, 30 2023
Shane was very knowledgeable, patient, and professional. I would recommend him to anyone needing insurance.
William L., Apr, 24 2023
Shane did a great job of explaining insurance options to me.
Catherine F., Apr, 17 2023
Shane was very good. He spoke with my husband and answered all questions, suggested solutions to our insurance needs, the jewelry rider, and was very through. Happy with the price of the insurance. Would highly recommend Shane!
Janet W., Apr, 16 2023
Steve saved me over $1000. Per year
Michael F., Apr, 14 2023
Shane was great finding me the right coverage for our families needs.
Ariel W., Apr, 14 2023
Shane was awesome, let him know my insurance was going up and he found a policy that gave me more coverage but cost less then what i had!!!
Victor Z., Apr, 07 2023
Excellent competitive service.
Geraldine G., Apr, 01 2023
Shane is very good in explaining things I need to know about home insurance.
Jonathon W., Apr, 01 2023
Shane is just such a great guy and really helped me get exactly what I needed!!!! I get confused with this stuff and he did an amazing job working it all out.
Luz A., Mar, 31 2023
Shane is a person that will take the extra mile to accomplish what a customer need for the business. Very knowledgeable, dependable and the most important, has the best attitude even in difficult times.
Yamarie C., Mar, 31 2023
Excellent customer service, very quick to respond!
Omar A., Mar, 31 2023
Did a great job
Renee D., Mar, 28 2023
helpful personal service
Luis T., Mar, 28 2023
Shane was outstanding in helping me with getting insurance coverage for my personal auto, commercial auto, homeowners, and property insurance...and saved me money! He is professional and has made the process very easy.
Christine C., Mar, 28 2023
Knowledgeable and very accommodating to my hectic schedule. Excellent service!
Luis T., Mar, 27 2023
Shane Patterson was professional, efficient and answered all of our questions with ease, which made us feel very comfortable. All of the quotes that were given to us by Goosehead Insurance were, by far the best rates. We will definitely be giving Shane's contact information to our friends and family so they can contact him to get quotes for their various insurances. We are extremely happy with everything!
Timothy S., Mar, 25 2023
Spot on customer servic!
Frank J., Mar, 24 2023
Shane was great to work with..He was very professional and very helpful.
Chelsea P., Mar, 22 2023
Shane was very thorough and resourceful with all of my questions.
Melissa M., Mar, 19 2023
Quick and easy process, professional and personable.
Leah A., Mar, 05 2023
Shane was very helpful and easy to talk to, he found us a great price and coverage for our new home
Edwin J., Mar, 03 2023
Lower price with better coverage and great customer service by Shane Patterson
Julie E., Mar, 03 2023
Amazing service with Steve Libby and then Shane. Price can't be beat and the friendliness was amazing.
Joseph B., Mar, 02 2023
Prompt and excellent service
Randy R., Feb, 28 2023
Great experience with the agent. Very knowledgeable and nice person to talk to which made the process easier and less stressful.
Barbara B., Feb, 16 2023
Shane was very patient with answering questions and gave detailed explanations.
Kelly A., Feb, 09 2023
Shane was very knowledgeable and easy to deal with
Alexander T., Feb, 01 2023
Shane explained everything very clearly and could get me a combo deal for a competitive price
Patrick I., Jan, 31 2023
I was satified
Adam N., Jan, 30 2023
Great service and very informative
Joseph D., Jan, 25 2023
Customer service was great
Jeanette S., Jan, 21 2023
Shane was knowledgeable and got the job done and got back to me with my questions quickly .
Guy C., Jan, 20 2023
Steve was such a pleasure to deal with and is extremely knowledgeable. I was in tbe market for builder's risk insurance, and he ended up saving me a fortune on auto, and provided quote for home. With the business I'm in my time is very limited and having a single point of contact for all my various needs is priceless!
Troy H., Jan, 17 2023
Great service
Brian M., Jan, 12 2023
Steve is knowledgeable of insurance coverage and persistent in getting you the lowest price with the appropriate amount of coverage. The small savings on car insurance was great, but the 30%+ savings in homeowners insurance was amazing! Thanks Steve!
Cynthia F., Jan, 12 2023
Convenience & cost
Robert S., Jan, 11 2023
Everything has gone so smooth
Anna M., Jan, 08 2023
I was able to ask for a quote. Review the policy and make changes. And had a policy in less than A day. Prompt quick service.
Jonathan C., Jan, 06 2023
I call Shane Patterson with a problem and it's dealt with immediately and accordingly. Very knowledgeable and helpful.
Michelle R., Dec, 23 2022
No
Steven C., Dec, 23 2022
Satisfied with service.
Frank M., Dec, 22 2022
Professionalism and Courtesy
Kurtis K., Dec, 19 2022
Extremely helpful and quick to respond to any and all questions! Made the process simple and specific to me
Walter L., Dec, 19 2022
Shane and Zack were very responsive and made it easy to do business.
Kelli M., Dec, 17 2022
Very easy to navigate and affordable! Glad we chose Goosehead
Cheick A., Dec, 15 2022
Shane was very knowledgeable with regards to his job and a pleasure to speak with. Thank you Shane!!
Kyle D., Dec, 15 2022
Shane was extremely helpful and knowledgeable in his field. He broke everything down in a way I could understand while getting me the best deal possible.
Rosalind C., Dec, 10 2022
Great costumer service.
Emily R., Dec, 06 2022
Shane was very prompt and helpful. He discovered that my home would need flood insurance and saved me lots of time and issues. Was able to get great rates for me. Will use again in the future!
Bishop B., Dec, 01 2022
fast and to the point
Carolyn H., Nov, 21 2022
Kindness of representative and very fast service
Diane L., Nov, 15 2022
Shane called me back first thing the next morning from the weekend he was very knowledgeable and very helpful. He was really on the ball and got me the insurance that we needed for a new home for my son. I'm grateful for his kindness and his professionalism. He was great in trying to find the best home insurance for my son's new home with the most coverage.
Jose M., Nov, 15 2022
It's what I believe they deserve for a job well done.thanks guys!
Anna M., Nov, 15 2022
The process with switching companies was very smooth. The information provided to me was clear and the agent was available to answer all questions.
John M., Nov, 15 2022
Extremely easy to deal with!
Robert C., Nov, 08 2022
steve Libby did a great job, very informative, great service, and a pleasure to work with in the entire process. Rates were terrific too.
Angel R., Nov, 04 2022
Very helpful
Mark S., Oct, 29 2022
Steve Libby made it extremely simple. It took one quick phone call and I had a policy within minutes
David B., Oct, 29 2022
Good customer service
Michael C., Oct, 26 2022
Great service
Dontrell C., Oct, 22 2022
Shane was great!