Need help with an existing policy?
Contact My Team
About Chase
Chase Johnson is an agent with Goosehead Insurance located in Houston,  TX. Chase  joined Goosehead because of his unwavering commitment to take care of his clients. Using cutting edge technology to shop with dozens of "A" rated insurance companies in just a few short minutes, he is able to find the right coverage at a competitive price. He takes the time to review all of the options and customizes a policy based on the unique risks and desires of each client. After finalizing an option, Chase is backed by a service team that has the highest client loyalty rating in the industry. Request a quote from Chase and you will quickly understand why Goosehead is one of the fastest growing distributors of home and auto insurance in the United States.
States Licensed In: TX, MT
Connect
2900 North Loop West, Suite 180
Houston, TX 77092

Languages spoken:
English
Hours:


Download contact info

Follow me
We've got you covered,
and then some.
Homeowners Insurance >
Auto Insurance >
Flood Insurance >
Renters Insurance >
Condo Insurance >
Landlord Insurance >
Motorcycle Insurance >
Boat Insurance >
RV Insurance >
Life Insurance >
You've got the best of the best.
Meet the team.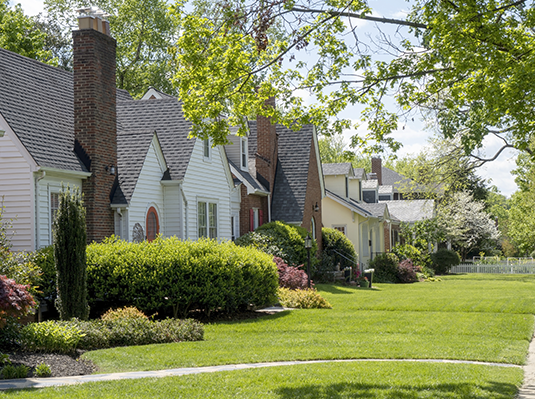 HOMEOWNER INSURANCE
Homeowners Insurance 101
After looking at dozens of houses you found a property you love. You've managed to come up with a down payment, get approved by a lender, and started wrapping your knick knacks in newspaper. Now you need to find a homeowners insurance policy that meets your needs, but how do you know if a policy is the right one for you?
Recent Reviews
Angel A., Jun, 01 2023
Easy to work with and knowledgeable.
Wioletta W., May, 31 2023
very polite, professional, knowledgeable
Carol E., May, 09 2023
I am pleased with the assistance I received
Grant F., May, 09 2023
Agent was very helpful and save me a good amount of money.
Taylor P., May, 07 2023
Tyler was extremely helpful by being receptive to the timeline I was on and also my budget. I was always able to reach him appreciated that he did not make me feel rushed to make a decision, and that he was able to clearly communicate the types of coverage. Thank you!
Momo H., May, 06 2023
It was all a very smooth process. James found us great rates and provided excellent service.
Vivek V., May, 06 2023
James Manuel was an excellent broker. He explained all policies with care and we'll recommend him/goosehead to friends looking to purchase coverage
Jill B., May, 05 2023
Tyler was very thorough and made things easy for me.
Norma C., May, 05 2023
He was responsive, helpful and knowledgeable
Salvador G., May, 03 2023
Chance was very helpful, informative and nice.
Rogelio S., Apr, 29 2023
Marissa is an exceptional sales representative. She explained the policy very thoroughly and made buying home owners insurance an easy experience.
Stephen P., Apr, 28 2023
on hand, accommodating, pleasant
Austin S., Apr, 26 2023
Scott gave me a thorough breakdown of every policy aspect and compared it against my current coverage. They gave me the decision and it was very informative.
Sheila L., Apr, 25 2023
Professional, he did what he said he would do, dependable, knowledgeable
John G., Apr, 25 2023
Aaron was knowledgable, hard working, and responsive
Song-ae A., Apr, 25 2023
Great service and pleasant experience
Donald W., Apr, 24 2023
Easy and helpful
James M., Apr, 23 2023
Scott was very polite, informative, and easy to work with. He made the process seamless.
Samuel H., Apr, 23 2023
Great people, made the processes easy. Very honest. I've already given his information out to a few people
Chad S., Apr, 22 2023
He took time for me and saved me time and money. He has a life long referral and client.
Brad S., Apr, 18 2023
Scott Sinclair not only offered us the best price on our auto, home and umbrella policies, he also was timely, efficient, knowledgeable…he covered all bases. We are extremely pleased with his service from start to finish. A+ experience.
Cierra A., Apr, 16 2023
Chance went above & beyond for me when looking at a house. He answered every question through text and phone call. I am so appreciative of his hard work and dedication to what he does!
Marcus M., Apr, 14 2023
The ease, quickness, and availability of working with the representative that I worked with.
Kayla M., Apr, 14 2023
Alex was very helpful and gave us all the information we needed to understand.
Maverick M., Apr, 13 2023
Very profession and informative service. I do not know much about the process, and Tyler knew the right questions to ask to make me feel comfortable with the insurance coverages I needed. Rates have been extremely competitive compared to the quotes I receive when trying to get coverage on my own.
Rachel L., Apr, 12 2023
Very informative and personable service with quick results
Benjamin C., Apr, 12 2023
Scott was friendly, helpful, and great at his job! Had great recommendations and helpful insights.
Joel R., Apr, 08 2023
James customer service, knowledge, and speed of quote.
Parker V., Apr, 06 2023
James answered all my questions articulately and efficiently. I'm very happy with the service received.
Justin C., Apr, 04 2023
James made it so easy to find the perfect policy for our first home!
Steven V., Apr, 04 2023
Timeliness and professionalism
Michael R., Apr, 02 2023
Tyler was response. Comunicative of his knowledge made the decision easy to select the right policy for our needs.
Michael H., Apr, 02 2023
Even after I initially turned Aaron down, he reached back out with a polite email and a personal call. He also walked me through the process in a patient manner. The man was phenomenal and I look forward to working with him and his team more.
Justin M., Mar, 31 2023
Alex crushed it. Fast turn time and great prices.
Doug C., Mar, 30 2023
Chris did good job of getting my needs addressed at best value
Todd P., Mar, 26 2023
Grace was highly efficient, pricing was so much better than we had with old firm
Saheed I., Mar, 23 2023
Speed and report content
Jeffrey A., Mar, 22 2023
Best service. Competitive price.
David G., Mar, 20 2023
James is a very good explaning all the poly and processes to us.
Johanna A., Mar, 20 2023
James is a very professional and take the time to make sure that we understand all the policy.
Chung H., Mar, 18 2023
Aaron Johnson did a wonderful job explaining to me the whole policy and take the time to find what best for me.
Rachel R., Mar, 11 2023
James was very thorough in his explanations. He asked me great questions and helped me find all the additional coverages that I need.
James S., Mar, 09 2023
I had a great experience with Aaron. He explained all options tome clearly and made it easy to pick a new provider.
Laurene G., Mar, 09 2023
Was knowledgeable and experienced and very friendly and got the job done
Carol B., Mar, 05 2023
Aaron did an outstanding job getting my mother the correct insurance coverage she needed for her rental property. It was a challenging property to get the appropriate coverage on- but Aaron made it happen!!
Ronald G., Mar, 04 2023
Easy to work with Ian and completed the quote and switch very quickly.
Claire G., Mar, 02 2023
Scott is very informed, explains all clearly and is very polite and likeable
Carolyn H., Mar, 01 2023
He provided excellent service,and was very patient and polite. Thank y'all for your help.
Neal F., Mar, 01 2023
Chance was concise, factual and too the point with the things I needed to know, the turnaround was extremely quick and ended up being lowest quote. On top of that he forwarded the info to my bank leaving me with hardly any work on my end. Extremely happy!
Constantine G., Feb, 28 2023
Scott was very informative and polite
Carel H., Feb, 28 2023
Excellent service
Deborah D., Feb, 27 2023
Ian explained every part of my insurance policies very thoroughly and answered all my questions. He spend over an hour and a half making sure I was completely educated on everything before I had to make any decisions. I've already told several friends and family members about Goosehead.
Bassam A., Feb, 27 2023
Excellent service !!
Marisela C., Feb, 26 2023
Mr. James Manuel my agent very nice person.
Linda R., Feb, 21 2023
Very helpful
Sheila D., Feb, 21 2023
Really good service and great offers
John B., Feb, 18 2023
Excellent rates and service
John T., Feb, 16 2023
How easy the whole process was.
Bruce S., Feb, 15 2023
Chance was quick and gave me the best deal. Thank you
Atosha R., Feb, 10 2023
Marissa was very attentive and got us any info requested VERY quickly. She ran numbers several times to make sure we got what we needed and we never felt pressured. She was fantastic!
Cesar A., Feb, 09 2023
Chance was very nice and explained everything very in depth. He answered all of our questions. He followed up after every call. Worked with our availability. Overall a great experience thanks to chance!
Jefferson H., Feb, 09 2023
She answered all questions promptly and was very helpful
Michele Y., Feb, 08 2023
Alex was very friendly knowledgeable and gave a same day turnaround on homeowners and auto insurance quotes
Danielle H., Feb, 06 2023
Alex was patient and thorough in his research and explanations.
Nathan R., Feb, 06 2023
We were very satisfied with the service and professionalism that James provided. Would recommend to fellow family/friends/Bus.
Ana m., Feb, 06 2023
I was very satisfied with the policy we received and Jame's commitment to make sure our questions were answered. This is why I would recommend his services.
Maria L., Feb, 03 2023
Outstanding customer service!
Lauren C., Feb, 02 2023
Every handled well and Chance was easy to deal with
Tyler C., Jan, 31 2023
great customer service
Sylvia R., Jan, 31 2023
Ian was great to work with, fast and efficient.
Daniel B., Jan, 29 2023
Great service
Cody C., Jan, 28 2023
Chance was very informative & easy to get ahold of
Arienne G., Jan, 28 2023
Chance was able to save me nearly $600 on my auto policy! The entire process was quick and painless and I'm grateful he could help! The whole process was very simple and easy.
Rachel K., Jan, 27 2023
Quick service, good communication, and reasonable premium with good coverage.
Aderonke A., Jan, 27 2023
Alex was very helpful
Nicholas C., Jan, 25 2023
Chance is friendly and extremely knowledgable. He listened to my needs and provided me with options that worked well for our family.
Lee A., Jan, 24 2023
Price, quality, and Scott.
Brian J., Jan, 23 2023
Scott was very easy to work with, and very quick with his responses. He was also very thorough in explaining the details of insurance options and explaining the "why".
Nicholas H., Jan, 21 2023
Scott was very transparent when explaining the choices he suggested. Made sure to explain everything in layman's terms which made my first experience buying home insurance amazing
Wendy Z., Jan, 21 2023
Cole was so helpful and thorough, he educated me by answering all my uestions and I felt like I had someone looking after my needs.
Daniel M., Jan, 19 2023
Aaron was very helpful in not only explaining each policy but giving us different options to help save us money
William T., Jan, 19 2023
Scott was fantastic to work with - always available when I needed him, turned things around quickly, knowledgeable, explained all of our options clearly, overall helped us get a deal we're happy with.
Cristina G., Jan, 13 2023
The customer service was excellent
Alma M., Jan, 13 2023
Ian Smith was great and very helpful. He made our experience quick and easy all while saving us a lot of money. We would definitely recommend him.
David L., Jan, 11 2023
Aaron did a great job at helping me get the best home and auto he could. Glad he could now be our agent. Thank u
Hedinn S., Jan, 11 2023
I have received fantastic support and have given the best price quote in the market.
Joseph G., Jan, 10 2023
Scott explained everything very thoroughly he also was able to save us a lot of money and get us the extra coverage we need
Camille P., Jan, 10 2023
James was very helpful
Kristi L., Jan, 07 2023
Great customer service, responded very quickly in getting me my insurance needs. Would definitely recommend ! 😀
Martita S., Dec, 31 2022
Aaron was highly knowledgeable, responsive and detail oriented.
Robert S., Dec, 31 2022
Aaron was excellent and made the process very easy.
BAURZHAN S., Dec, 26 2022
Prompt response to an insurance request
Raymond B., Dec, 24 2022
Great service - Scott took time to walk me through his suggested policy and it was much appreciated
Luis D., Dec, 18 2022
Scott was great at explaining insurance benefits and going over the coverage I currently had. He was able to find me better coverage at a better price.
Susana G., Dec, 17 2022
The whole process was so simple.
Thomas R., Dec, 16 2022
Marissa's customer service
Sean E., Dec, 15 2022
Very informative and friendly
Juan B., Dec, 14 2022
They were able to help me on my house insurance
Joe C., Dec, 13 2022
Amazing attitude and real helpful
Dovey M., Dec, 12 2022
James was on his A game. Did an excellent job.
Derek R., Dec, 12 2022
Great customer service.
Brenda B., Dec, 11 2022
Marissa Ramsey reviewed my current policies and found savings and a great wind policy, something my current insurance provider was unable, or unwilling, to provide.
Sharon O., Dec, 09 2022
Scott Sinclair was amazing!
Courtney G., Dec, 02 2022
Great experience dealing with Scott!
Zachary G., Dec, 02 2022
Great experience dealing with Scott!
Maria A., Dec, 02 2022
Courteous, efficient, clear, and ethical: James Manual
Valerie M., Dec, 01 2022
My sales rep was very helpful and answered every question I had very thoroughly.
Juan C., Dec, 01 2022
The overall process was simple and very easy
Marcel V., Nov, 30 2022
Outstanding service
Shelby A., Nov, 23 2022
Very informative and great customer service!
Tristen C., Nov, 21 2022
Very easy to work with
John S., Nov, 20 2022
Scott not only found us the best deal and savings, he also educated us on our new policy and how it was better than our old one.
Naomi S., Nov, 18 2022
Scott helped us see what we needed and what we didn't, and did not upsell us on anything.
Janquita O., Nov, 18 2022
Alex has been awesome in the process and has made it very seamless. Thank you Alex!
Monica R., Nov, 18 2022
The atte tion I received from Mr james emanuel
Tyler G., Nov, 11 2022
Scott Sinclair was able to beat the next best rate for my needs by $1000. The customer service was great and efficient. Everything was on a time crunch because of my closing date and Scott executed everything super quickly. I have already referred multiple people.
Chad F., Nov, 03 2022
Chance was extremely helpful and thorough in explaining all the details of the policies I was signing up for. Made the process extremely easy and less stressful than I originally thought.
Canon T., Nov, 02 2022
Very willing to work with my schedule
Cole C., Oct, 28 2022
Aaron Johnson's service was amazing and continues to stand out from the competition by providing the highest level of service and quality!
Safiya A., Oct, 27 2022
Ian was very responsive, Kind and respectful. And did all he could to get us the best quote for our first home. Truly appreciated!
Onyema O., Oct, 24 2022
Aaron did a great job explaining all the terms and related insurance information as a first time home buyer.