Looking for those who will
lead the way.
We don't think we just do insurance differently; we think we do it better, and that takes the right team. We may be a bit choosy with who we hire, but it's because our culture is important to us – we believe it's paramount to giving our clients the best service and experience possible. If you're ready to lead the charge to a better way to insure, we want you here. Click here to view available positions
Learn what puts us on a level all of our own.
Values.

Uncompromising Integrity
"Uncompromising Integrity in All We Do" is one of our operating principles, and it guides our every move. We're committed to doing everything from sales to service at the highest possible standards, even when no one is watching. We know they will be soon enough.

Unparalleled Client Experience
We work tirelessly to deliver our industry-leading experience to each one of our clients. We advise their needs, place coverage, and stand ready to serve them, giving our clients the best knowledge, protection, and experience in the industry.

Servant Leadership
Our approach to leading the pack is to focus solely on the needs of our clients, partners, and coworkers. Period. We will never prioritize our needs over theirs.

Commitment to Excellence
Everyone on our team is completely incapable of ever being complacent. We will continue to tirelessly raise the bar and set new standards for the best experience possible for our customers.

Meritocracy
At Goosehead, our team understands that nothing is given, everything is earned. All opportunities are entirely based on performance.

Relentless Innovation
Not only do we not settle for the status quo, we ignore it completely. We're always thinking bigger and finding new ways to improve our clients and partners experience.
Please allow us to
Introduce ourselves.
Since 2003, Goosehead Insurance has been changing the face of the insurance industry and making the search for great coverage a piece of cake. We're committed to finding the best possible policies and rates, and that starts with our team. Every one of our agents is a licensed insurance broker and the best at what they do. And since we partner simultaneously with the best insurance companies, Goosehead finds clients the right coverage and the best value.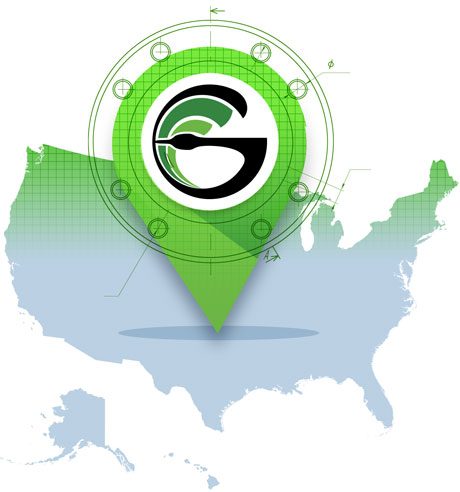 We're changing the insurance game
from coast to coast.
Goosehead has plans to have a physical presence in all 50 states. Most recently, the company has completed a brand-new headquarters in Westlake, TX. The sprawling campus includes, amongst other things, gorgeous works of art, plenty of natural light, open concept workstations, and a conglomerate of cool spaces for innovative collaboration.
We work hard. We play hard.
Together.
We don't use the word "team" lightly – we work together as a true unit. And that means not only supporting each other in the office. Goosehead employees work together towards a common growth goal, and frequently become roommates, gym-partners, running-mates and friends. We enjoy each other's company, and never tire of meeting up for a night on the town, volunteering in our communities, or just carpooling to work.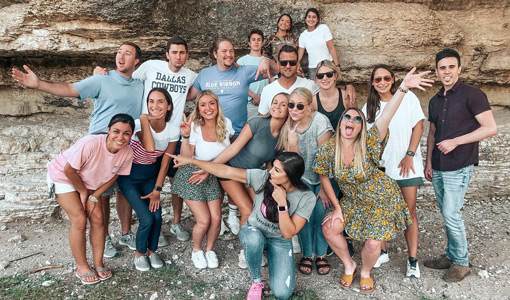 Dallas/Fort Worth, TX
Westlake, TX
Westlake, TX
Dallas/Fort Worth, TX
Westlake, TX
Westlake, TX
Westlake, TX
Westlake, TX
Westlake, TX
Dallas/Fort Worth, TX
Westlake, TX
Las Vegas, NV
Dallas/Fort Worth, TX
San Antonio, TX
Westlake, TX
Dallas/Fort Worth, TX
Westlake, TX
Westlake, TX
Westlake, TX
Columbus, OH
Charlotte, NC
Chicago, IL
Denver, CO
Las Vegas, NV
Austin, TX
Dallas/Fort Worth, TX
Houston, TX
Las Colinas, TX
Memorial City, TX
San Antonio, TX
Westlake, TX
The Woodlands, TX

Revolutionizing the insurance business
inside and out.
We've worked hard to earn the trust of our clients, so we're more than a bit selective when it comes to hiring new people. If you think you have what it takes to grow with our company, we would love to meet you.
Interested in a career at Goosehead? Let's talk.
The thing I love most about Goosehead is our Servant Leadership culture. It's easy for any company to say that they practice Servant Leadership, but leaders at Goosehead embody it, and will truly go out of their way to make the people around them successful.

One thing I absolutley love about Goosehead is the involvement you get to have outside your direct position. Being able to also do recruiting, help coach franchise agents, and talk on webinars, makes the daily a little more interesting and a lot more rewarding than just a simple sales role.

One thing I love about Goosehead is how we are constantly innovating and trying to create a better and more efficient work environment.
One of my favorite parts about working at Goosehead is the amount of support I have from every single person I work with. No matter what the problem is, I know that I can ask anyone on my team and they are more than willing to help out. It's an extremely encouraging and supportive culture.
I love that Goosehead's leadership fully embraces the principle of "discipline = freedom" and rewards its team members based on meritocracy.
Goosehead is a place where seemingly ordinary people get the opportunity to reach their full potential and do extraordinary things.
When you're the fastest growing insurance provider in the country,
word travels fast.