Need help with an existing policy?
Contact My Team
About Garet
Garet Berry is an agent with Goosehead Insurance located in Lafayette,  LA. Garet  joined Goosehead because of his unwavering commitment to take care of his clients. Using cutting edge technology to shop with dozens of "A" rated insurance companies in just a few short minutes, he is able to find the right coverage at a competitive price. He takes the time to review all of the options and customizes a policy based on the unique risks and desires of each client. After finalizing an option, Garet is backed by a service team that has the highest client loyalty rating in the industry. Request a quote from Garet and you will quickly understand why Goosehead is one of the fastest growing distributors of home and auto insurance in the United States.
States Licensed In: MS, LA, TX, MN
Connect
217 Garfield Street
Lafayette, LA 70501

Languages spoken:
English
Hours:


Download contact info

Follow me
We've got you covered,
and then some.
Homeowners Insurance >
Auto Insurance >
Flood Insurance >
Renters Insurance >
Condo Insurance >
Landlord Insurance >
Motorcycle Insurance >
Boat Insurance >
RV Insurance >
Life Insurance >
You've got the best of the best.
Meet the team.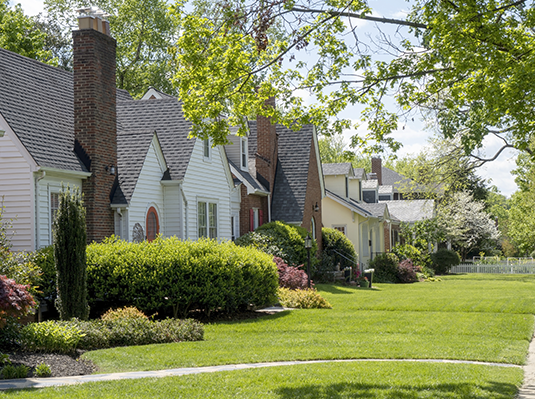 HOMEOWNER INSURANCE
Homeowners Insurance 101
After looking at dozens of houses you found a property you love. You've managed to come up with a down payment, get approved by a lender, and started wrapping your knick knacks in newspaper. Now you need to find a homeowners insurance policy that meets your needs, but how do you know if a policy is the right one for you?
Recent Reviews
Nathaniel H., Mar, 21 2023
Fast quotes. Great service. Would definitely recommend to everyone I know
William H., Mar, 21 2023
Mr. Decou's communication
Amanda O., Mar, 21 2023
Great customer service, very knowledgeable, explained everything thoroughly.
Chelsie E., Mar, 20 2023
Within 10 minutes, Dennis saved me $2800.00 a year! He made everything such a fast, easy, and smooth process!
Raemone C., Mar, 19 2023
Daniel was customer friendly and very helpful throughout the whole process.
LaVenza B., Mar, 18 2023
Exceptional service with Darian. Very detailed and easy to work with.
RiAshia N., Mar, 17 2023
Ms. Darian was very helpful, every question I had she had a answer. Her attitude was GREAT!
Antonio D., Mar, 14 2023
Very thorough with everything and helpful! All questions were answered and I felt very educated about what I was purchasing.
Michael C., Mar, 09 2023
Tessa Fautherree / Account Executive, was very friendly and very pleasant to work with.
Linda H., Mar, 07 2023
Tammy Leger is very knowledgeable about homeowner's insurance and asked all the right questions. I was able to obtain insurance that fits my needs, more coverage and still saved $1,000 in comparison to all the other quotes I received.
Lavon L., Mar, 06 2023
Tammy is very helpful and a delight to work with. I will recommend her to all my colleagues
Aaron R., Mar, 06 2023
Dennis was great, very helpful
Jinger S., Mar, 04 2023
I felt like I was offered the assistance I needed and educated properly about everything being I am a new homeowner and new to this type of thing. My agent was very patient with my questions and provided good answers and helped us get a good quote but at the same time giving us the peace of mind with knowing we are covered
Natalie T., Mar, 04 2023
Great customer service
Brooklyn J., Mar, 03 2023
Mr. Dennis went out of his way to find me the best insurance to fit my needs and budget. He gave me all my options and answered all my questions. I am very satisfied with my ins coverage as for Mr. Dennis he is AWESOME!!!!!!
Paxton O., Mar, 02 2023
Price and service
Patsy L., Feb, 28 2023
Mrs Tammy was awesome. Everything was done super quick and she was extremely helpful
King V., Feb, 27 2023
Extremely thorough. Got me the coverage I was looking for with great pricing.
Althea L., Feb, 24 2023
Tammy Leger. She went above and beyond to assist.
Laci R., Feb, 23 2023
Darian was great and very thorough with making sure I had everything I needed on the policy going forward.
Kailey D., Feb, 23 2023
Very professional and knowledgeable.
Sharhonda B., Feb, 22 2023
I've been looking for mobile insurance for about 2 years now and it was extremely hard. I ran into Darian through a coworker and she's been great since day 1. I'm very grateful for her and the wonderful work she's done.
Myrtle-Rose P., Feb, 22 2023
Tammy was amazing. However, I am torn as to whether I would recommend Goosehead because my previous agent, Christopher Washington, took months to get in touch with me, even though I called at least three times, including when I called Goosehead and complained.
Danny G., Feb, 20 2023
Brennon quickly began working on the insurance quotes with professional service and easy applications.
Jeremiah J., Feb, 19 2023
Very helpful and got my insurance lower than I thought
Johnny L., Feb, 18 2023
Very helpful in getting the right coverage.
Charles B., Feb, 16 2023
Great service! Tremendous savings on home and auto insurance!
Jack B., Feb, 15 2023
Tammy went above and beyond to help me in every way possible.
Wendy L., Feb, 15 2023
HE WAS VERY PROFESSIONAL.
Ashley T., Feb, 02 2023
She was so helpful .
Jennifer H., Feb, 01 2023
Dennis Peveto was incredibly helpful, friendly and professional. We are new to the state of Louisiana and he was able to help get all of our insurance needs taken care of promptly. Dennis also exhibited a high level of knowledge and was able to answer any questions we had. It was a huge relief to feel we had someone in our corner!
Jaimie F., Feb, 01 2023
Tammy was a pleasure to speak with and made the process easy.
Shalice B., Jan, 31 2023
Darian was very professional and friendly. She was responsive and committed to satisfying her client. She was up for the challenge and did her thing! Thank you Ms. Darian. You're dedication to your clients means nore than you know.
Jonathan B., Jan, 25 2023
Brannon was extremely helpful and took the time to explain to me details of my policy others did not. I will be referring friends and family to Brannon!!
James M., Jan, 23 2023
easy to work with. very attentive to your questions. works hard to make sure you are completely satisfied
Kelvin R., Jan, 14 2023
Because it seems to me that y'all are great people
Amy b., Jan, 13 2023
Tessa was great to work with and made the process of switching insurance so easy!
Curtis W., Jan, 13 2023
Very respectable an polite. An answer the question I had an did have
Heather B., Jan, 13 2023
Very good customer service and very polite staff
Kyeresha D., Jan, 12 2023
My insurance agent was very resourceful and optimistic.
Katherine F., Jan, 11 2023
Super quick easy and best price
Milton N., Jan, 09 2023
Brannon was very knowledgeable and helped me through the process of getting coverage for my home
Jarade S., Jan, 04 2023
Mr Decou was amazing from start to finish. He never preassured me into anything and went with the flow. Got me pricing and sent it over. texted me till it was all in my hands. we went back and forth till about 8 on a friday and he was just as excited as it was on a normal day. Made me feel like a friend and not a client.
Katrecia W., Dec, 22 2022
Very very attentive and helpful with my transition. She really made things real easy for me.
Carmen D., Dec, 19 2022
It was the best service.
Ebony W., Dec, 19 2022
Producer Darian has great customer service and responds promptly
Jamie Y., Dec, 15 2022
Very knowledgable, helpful, and friendly. Answered all of my questions and made me fee confident about my decision.
Candace M., Dec, 15 2022
Mrs Tammy was so helpful. She worked so hard to get me set up with my house insurance. She was so kind and extremely professional. I will be referring her to family and friends.
Marlin C., Dec, 10 2022
Good service
Tampa D., Dec, 08 2022
Great policies and Great Attitude!!! Darian was amazing!!!
Geoffrey C., Dec, 08 2022
Dennis was so easy to to work with. He saved me a great deal of money. I appreciate his help.
Patricia H., Dec, 06 2022
He got my ins down and was super helpful
Matthew T., Dec, 05 2022
The ease of no hassle and expedience.
Karen D., Dec, 03 2022
Dennis was very helpful and saved me a good deal of money. Thank you
Jarred S., Dec, 01 2022
Very sweet and professional
John C., Dec, 01 2022
He was courteous and very prompt in finding a policy for me
John O., Nov, 30 2022
Customer service
Tracey M., Nov, 20 2022
Garet was very helpful and explained everything to where I understood my now new policy thank you Garet!
Brandon T., Nov, 20 2022
Darian has offered first class service and help for me.
Kyle J., Nov, 19 2022
Several competitive options given. Reviewed all aspects with me.
Amy F., Nov, 17 2022
prompt service and attention
Jessica F., Nov, 16 2022
Well informed
Christopher S., Nov, 14 2022
Brannon was super helpful to explain my insurance policy and to recommend the kind of coverage I would need. He always responded fast and made me feel comfortable to reach out with any questions or concerns in the future!
Haley A., Nov, 12 2022
Great and easy experience
Tyler M., Nov, 10 2022
Brannon got us the best rate possible in the quickest time! I highly recommend working with him for future clients
Cody V., Nov, 09 2022
Great price and friendly service.
Andre M., Nov, 05 2022
Very professional and very helpful at all times
Christina B., Nov, 04 2022
Agent explained everything very clear!
Taylor A., Nov, 02 2022
Paula was amazing she made everything quick and easy, and got us really great rates!!
Kathy M., Nov, 01 2022
Very courteous, and professional. Tammy, thoroughly explained things.
Cassandra M., Oct, 28 2022
They were very helpful genuine patient trustworthy
Phyllis K., Oct, 26 2022
Very helpful and informative. Paula was friendly and personable.
Kalee D., Oct, 25 2022
Brannon was extremely fast in assisting with all needs and getting insurance transferred over. He let me know as soon as documents were sent over to be signed and always responds quickly!
Tony W., Oct, 24 2022
He is always such a helpful a informative person.
David S., Oct, 20 2022
QUICK AND EASY